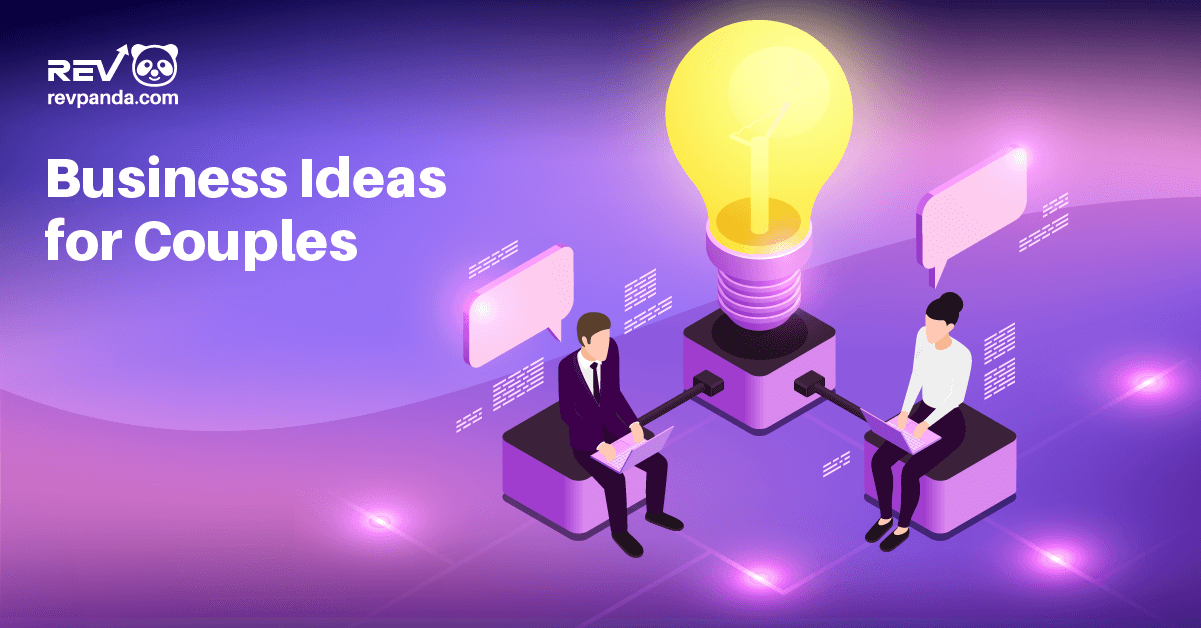 Starting a business is a great idea for couples seeking additional income or an opportunity to enhance their quality time together.
On this page, we are going to go through the best business ideas for couples, and we reckon you and your partner will have a great time putting together your own business. We are also going to give you a bit of information about why partner-run businesses are often successful. Let's embark on an exciting journey together!
Advantages of Starting a Business with Your Partner
Businesses led by couples have significant potential to be successful because of the variety of benefits of putting couples behind a business idea. Let's take a look at the advantages of starting a business with your partner.
Shared Values and Goals
The problem with standard business partners is that, while they may value the same great business idea, there seems to be little agreement on the route a business should take. Plenty of businesses, especially start-ups, crumble because nobody can agree on how to make them.
This is less of a problem when your business partner is also your romantic partner. Chances are, both of you are together because you have a similar outlook on life and a common direction for the future, making you well-suited as a business partner. You will often find that when you have shared values and goals, there is less strife in your business. The two-person team works incredibly well together and is much more likely to enjoy the rapid growth or success of their business.
Complementary Skills and Abilities
In many relationships, you and your partner complement each other's skills and strengths. One of you may be the financial planner in your relationship, while the other may embrace creativity. Or one of you may be great at planning things down to a tee, while the other may be better at executing those plans. When a couple starts a business, they often know the strengths and weaknesses of their other half. This makes the business a whole lot easier to run, as you will often find that one half can fill in the gaps that the other person is weaker in.
Of course, perfection is not guaranteed, but couple-based businesses tend to encounter fewer skill gaps compared to other businesses. This may be because most of the business ideas put together by couples often complement the skills and abilities they already have. This means that they already know that they can work together on their idea.
Increased Trust and Communication
Trust and communication are two things that help couples make their relationship successful because they form the foundation of it. Fortunately, they are also the cornerstone of a thriving business. When you run a business, you need to trust your business partner to make the right decisions. You need to be able to communicate ideas with one another effectively.
The more communication, the less chance a business has of failing. In fact, most small business failures tend to be due to poor communication, which causes a breakdown in relationships. The skills you and your partner have acquired throughout your romantic journey uniquely position you to flourish in the same areas that lead to business success. How incredible is that?
Top 5 Service-Based Business Ideas for Couples
We are going to start our list with service-based business ideas for couples. Many of these ideas require certain skills but very little financial investment to get up and running. Many of these ideas allow you to establish a website and start immediately promoting yourself using successful marketing techniques. Moreover, all of these lucrative business ideas operate within highly profitable industries.
Wedding Planning and Coordination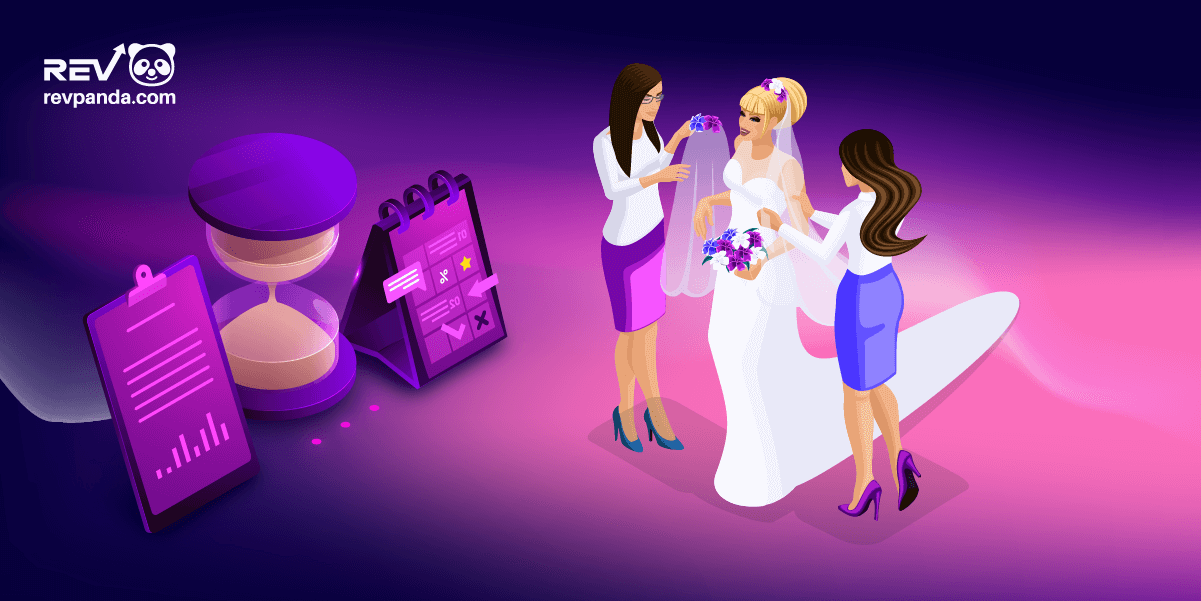 The wedding planning industry is an excellent business opportunity for couples to embark on together. According to a wedding planning platform called Zola, the average cost of weddings in 2023 is anticipated to rise to $29,000, reflecting an increase from $28,000 in 2022. When we think about the wedding planning industry, a wedding planner receives a commission of 10 to 15%, which can amount to a substantial figure given the high expenses involved.
If you are married, then you have a good understanding of the wedding planning process, even if you're not an expert yet. Couples planning their wedding highly appreciate engaging with experienced couples in their wedding-planning process, which is mostly because they desire a close and fulfilling relationship like theirs. Also, couples appreciate the sense of security that these wedding-planning couples bring to the table, recognising their firsthand experience with a beautiful wedding. It's a good sign that the trust and communication between you and your partner can improve customer interactions and make your services more appealing.
Home Cleaning Service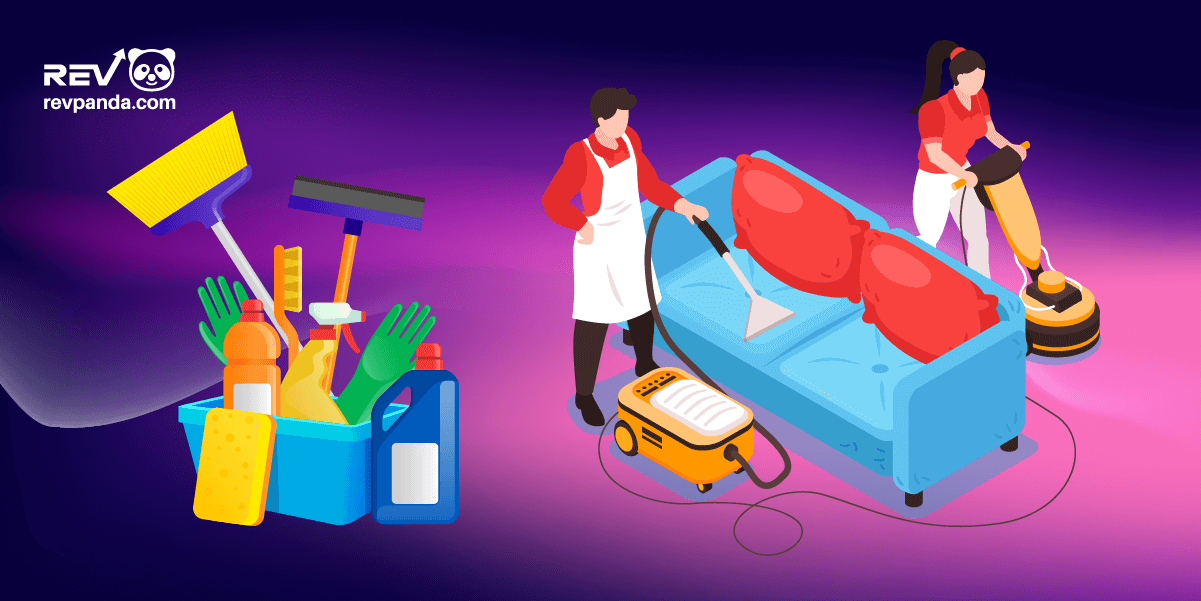 Home cleaning is another practical business idea for couples for several reasons. First of all, couples can use their teamwork and communication skills to manage the cleaning process efficiently. For example, one partner may possess exceptional attention to detail, while the other may organise schedules using these details.
Furthermore, working together in a familiar environment can cultivate a shared experience for the couple and a commitment to maintaining a clean home. This may lead couples to strengthen their bond while achieving their entrepreneurial goals. Also, home cleaning allows couples to balance their work and personal lives because it is a flexible job. Couples can have the autonomy to set their own schedules, enabling them to spare time for their specific needs and interests.
Personal Training and Fitness Coaching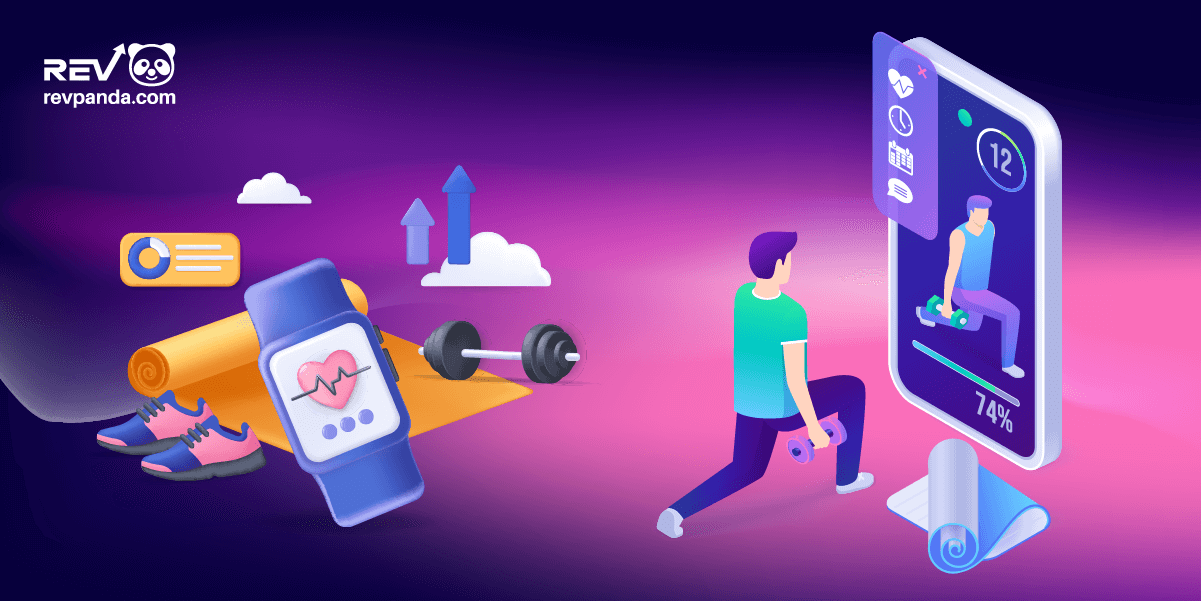 Couples looking to create a joint business plan may find personal training or fitness coaching to be a great business idea. Running a fitness business might be a fantastic idea for you and your partner if you are both serious fitness enthusiasts. Couples can use their mutual love of fitness and health to create a fun and stimulating training environment. By teaming up as personal trainers, they can assist and encourage their customers as they go through their own unique adventures as a partnership.
Couples can also relate to clients better because they understand the challenges of achieving their fitness goals. In fact, this shared experience increases client trust and engagement. Moreover, working together as a couple offers more freedom, enabling group sessions, and specialised training.
Pet Care and Grooming Services
Pet care and grooming are massive industries, and people spend billions of pounds per year on their pets. These services might be ideal business ideas for couples, particularly for those who have a shared love for animals and the ability to provide care for them.
Couples can be more accessible and productive when they work together. They have the opportunity to combine their love of animals with a successful business idea in the pet care market. This allows them to provide pets with a loving environment and build strong connections with pet owners.
Event Planning and Coordination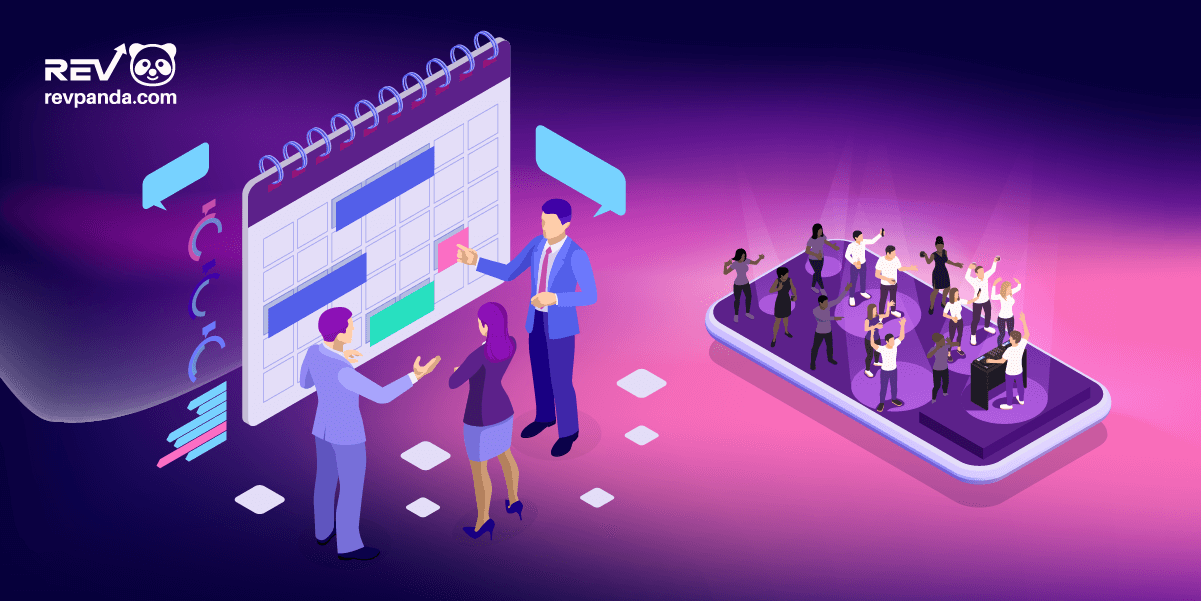 Another practical business idea for couples is event planning and coordination. This business idea may be closely related to the idea of running a wedding planning business. However, event planning and coordination cover all types of events, such as gigs, charity events, club nights, or even charity nights. To run a successful business in event planning, you will have to find a niche market. For example, if you are a lover of music, then planning music nights is where your business should be aiming.
Event planning businesses can be tricky to get off the ground because there is a lot of competition out there. For many couples, this may start as a side business before they start to gain experience and contacts. As they progress into larger-scale event planning, significant financial opportunities arise.
Product-Based Business Ideas for Couples
Product-based businesses are great for couples who want to sell physical products. Some of these ideas may require a bit of creativity, while others you can pick up off-the-shelf products from wholesalers and sell them. Although many retail outlets are run by couples, it's not the only path to consider. You can showcase and sell your products at markets or establish an online presence, tapping into the vast potential of e-commerce. If you need assistance with e-commerce copywriting services to enhance your online presence, explore our specialised services page.
Handmade Crafts and Artisanal Goods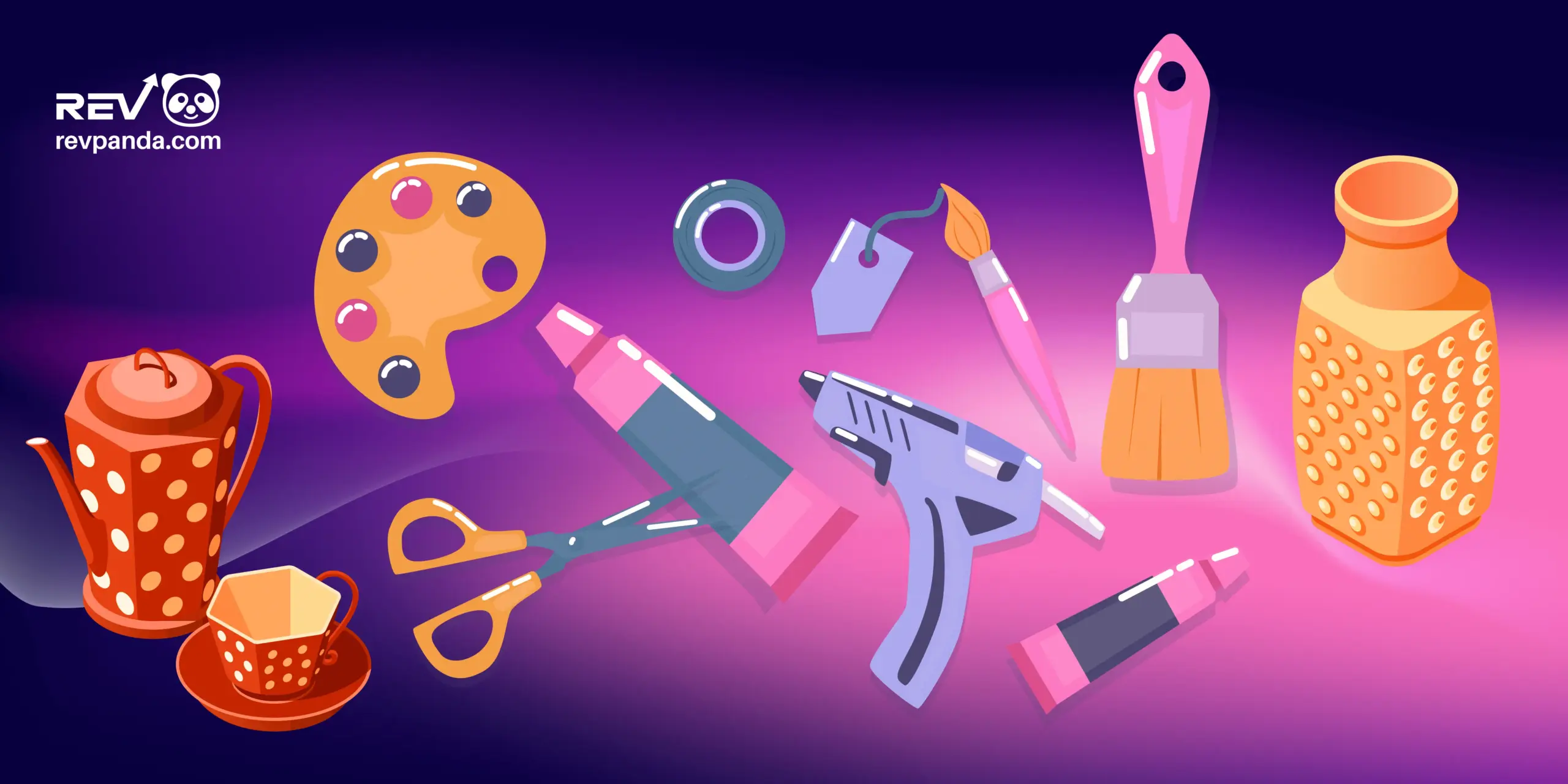 We have rarely encountered couples where at least one person isn't brimming with creativity. They may love to make things like candles, soaps, and jams. Some may even have dreams of running their own jewellery business. If you or your partner know how to create handmade products, then you have a great business idea on your hands. The internet has made it easier than ever before to sell your artisanal goods and handmade crafts.
To be successful with handmade crafts or artisanal goods, mastery of your chosen craft is key. Focusing on a specific product range is advisable. For example, if you excel at soap making, you can exclusively sell soaps. Or, you should sell products that you have created from metal if metalworking is your expertise. Remember, if you are planning on selling food products, particularly at a local farmers market, then you may want to look into local regulations. It will need to meet certain hygiene standards, especially in the kitchen where you made the product.
Eco-Friendly and Sustainable Products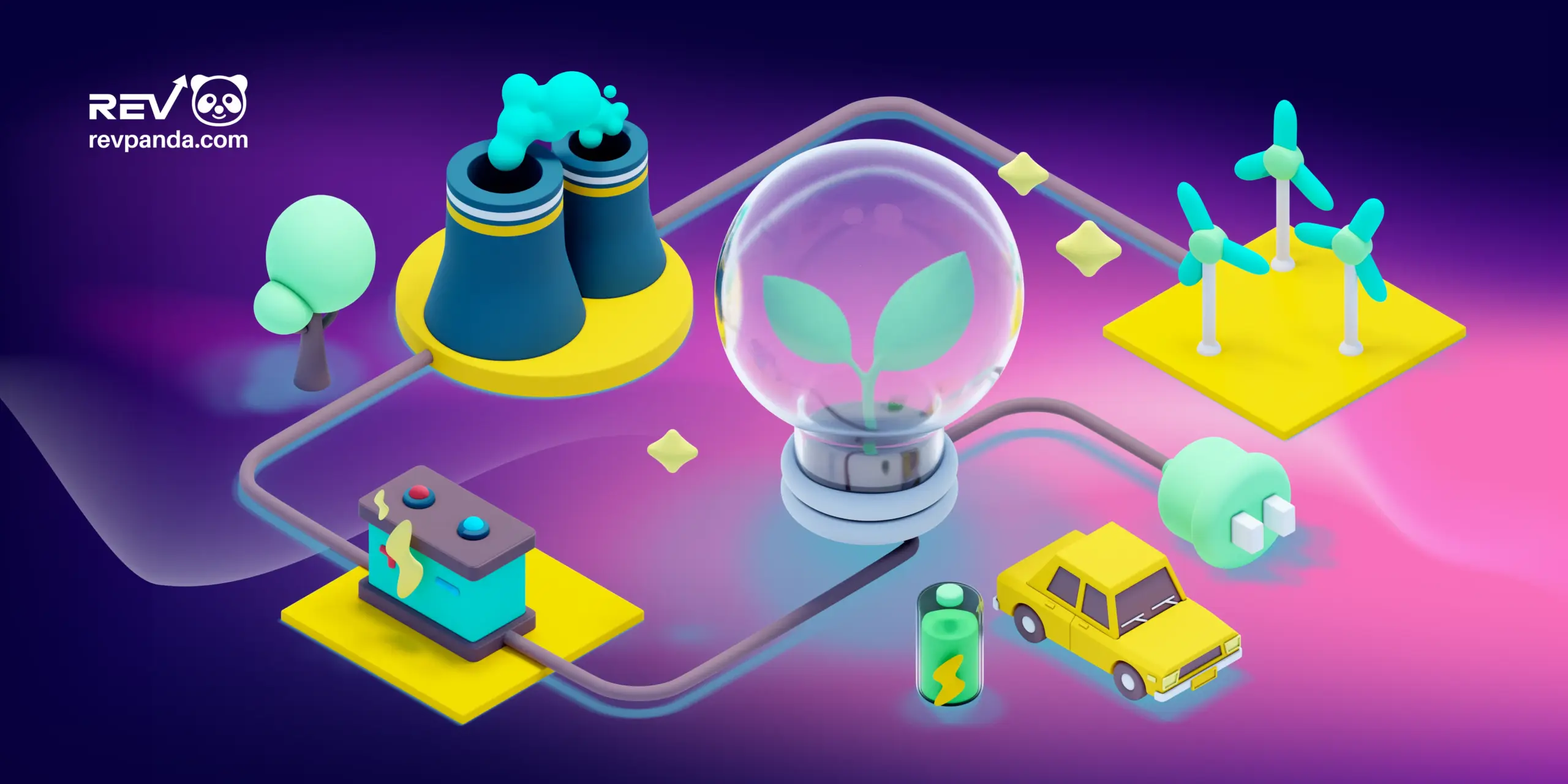 The rising awareness and concern for the environment make selling eco-friendly or sustainable products an excellent business idea for couples. While you may not be able to produce these products yourself, it's not difficult to find eco-friendly products from wholesalers. Examples include eco-friendly hygiene products like toothpaste, recyclable bags, and recycled plastic products.
One of the great things about getting into eco-friendly or sustainable products is that this is a new industry that is currently experiencing rapid growth. There is a lot of opportunity for new sellers to enter the market and start selling products. This means that, even if you are a smaller business, there is a place for you to start making money.
Personalised Gift Items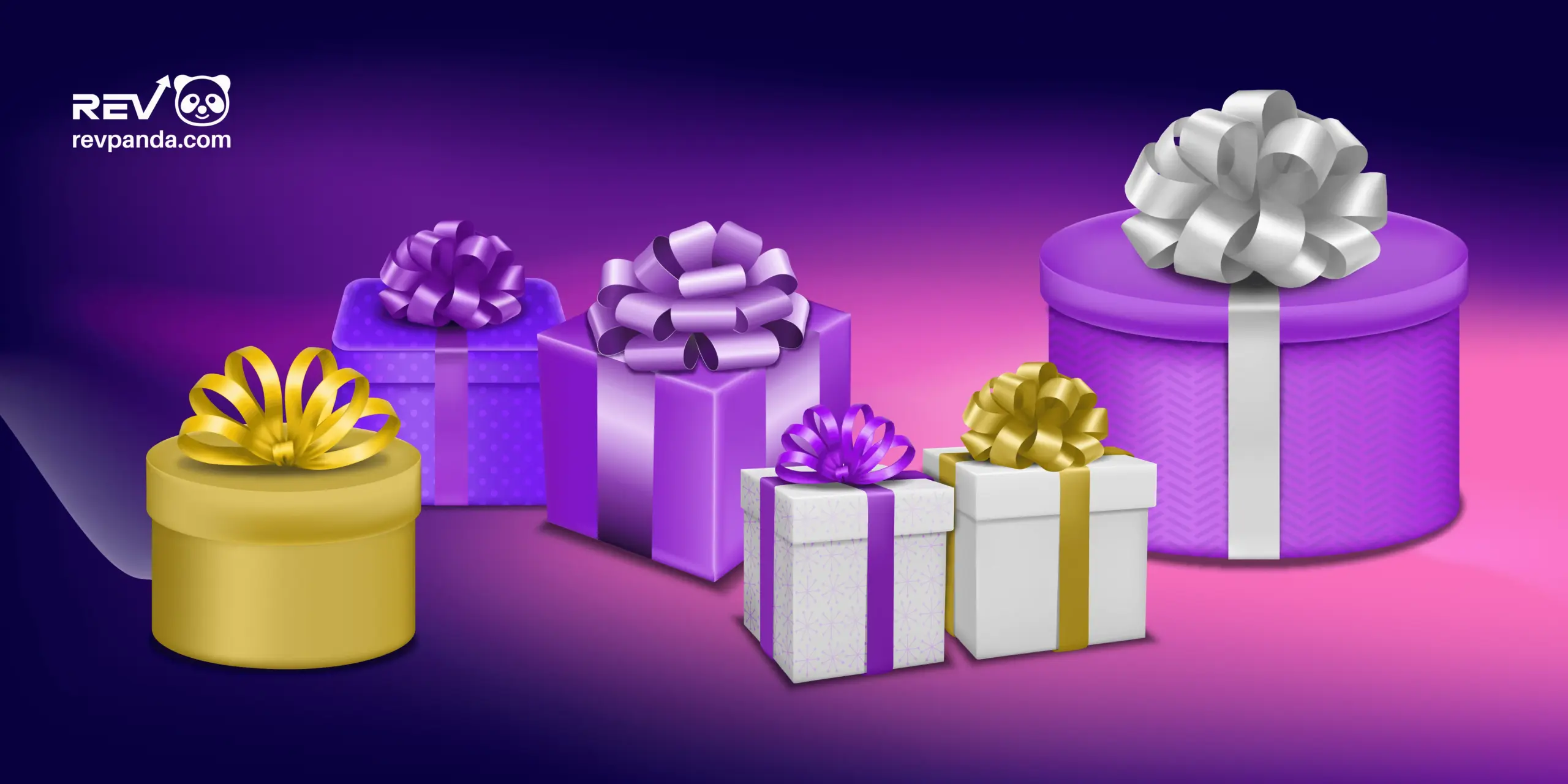 Another product-based business idea for couples is personalising products for clients. This may tie lightly into the handmade product idea, however, you can always personalise your products for your clients. The best part is that you may not even need to bring in any equipment because there are plenty of online services that can help.
It's not limited to handmade items either, because there is a substantial market for personalised notebooks, pillows, photo albums, pens, and more. There are plenty of printing companies that offer services like this, so all you need to do is provide the artwork. Some couples have even integrated this idea into a t-shirt business, and it can make a great business model that has the potential to grow. Even though this is becoming quite a competitive industry, some couples have succeeded with this business idea by targeting specific niches, such as businesses that may be in need of personalised items to pass on to their customers.
Beauty and Skincare Products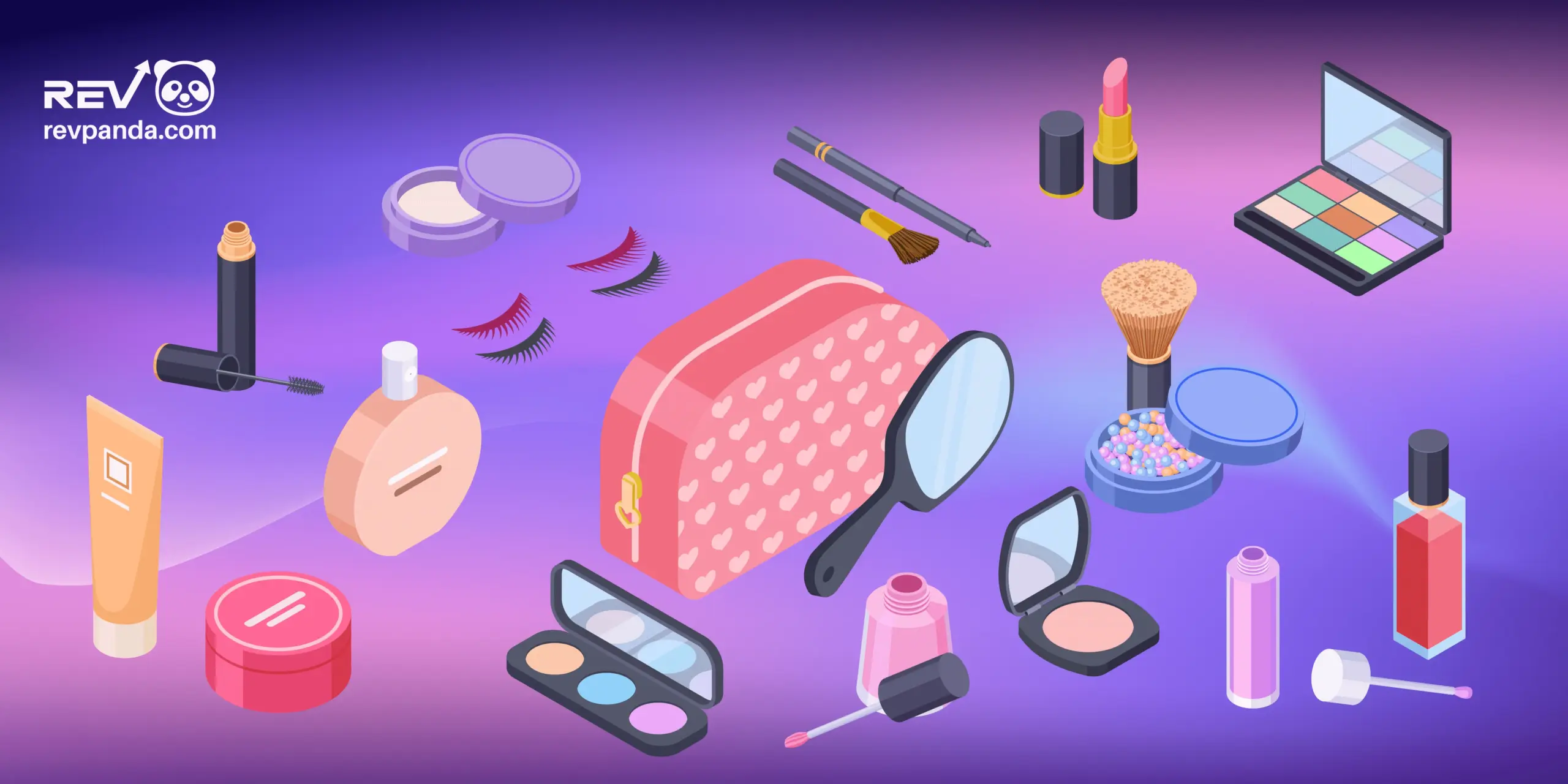 Handmade beauty and skincare products can be a profitable business idea for couples for many reasons. Couples can combine their skills and creativity to craft unique and high-quality products that stand out in the market. Handmade products have an artisan charm and a personal touch that appeal to customers. Also, couples can maximise the efficiency of their business by dividing tasks. They are able to create a wide selection of items and cater to different customer demands thanks to their teamwork.
The increased demand for natural and organic solutions and the appeal of using homemade cosmetics to people who are health-conscious are other factors. Couples can also use their mutual enthusiasm for the business to build a strong brand identity and forge closer connections with their clients.
Health and Wellness Products
Health and wellness products present an excellent business idea for couples. They have become more popular than ever, and sourcing white-label products in this industry has become increasingly accessible. This may be a profitable business opportunity for couples, especially for personal trainers who can effectively market and sell health and wellness products.
You may even want to look for different business opportunities in the health and wellness niche. For example, there are some companies that have become successful by offering meal prep services for healthy meals, which can eventually lead to meal delivery services. Alternately, opening a physical store in the health and wellness industry is something to think about, though it's important to be aware of the difficulties involved in running a food business in a real location.
Online Business Ideas for Couples
Online business ideas are excellent opportunities for couples who may be looking to start a business with a low-risk investment. The best part about online business ideas is that they offer flexibility and the potential for work-life balance because you can even start your business from the comfort of your own home. This may work especially well if one person stays at home, perhaps to look after the children. We'll look at a variety of online business ideas specifically tailored for couples.
E-Commerce Store for a Specific Niche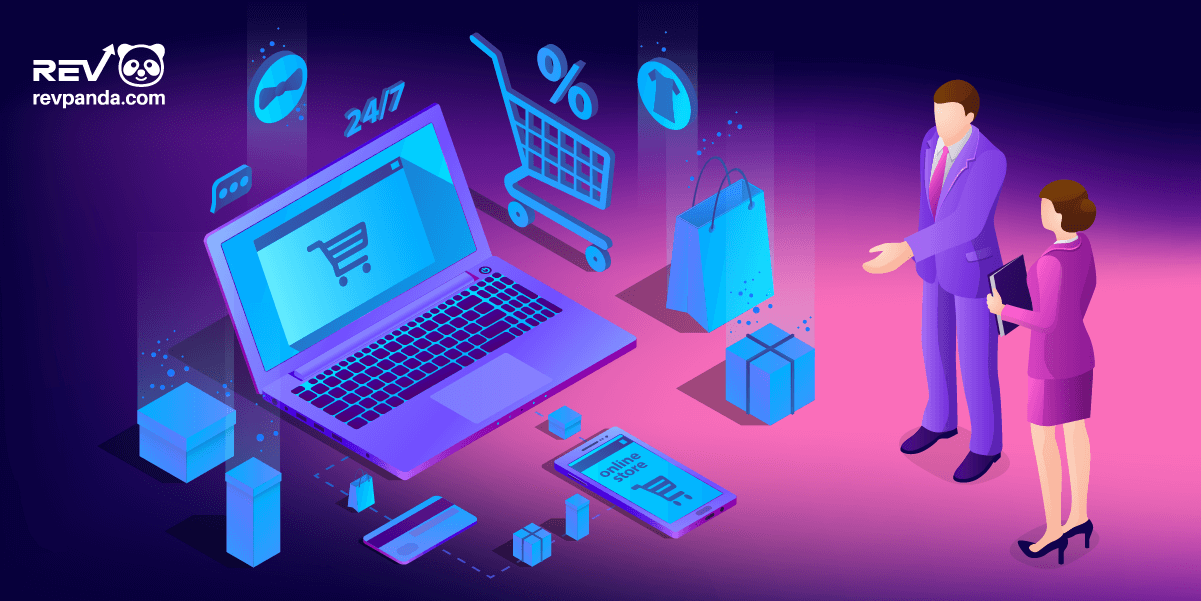 E-commerce is a huge business, and the global e-commerce market is expected to total $6.3 trillion this year. You can start an online business offering unique products, market yourself well, and you may pick up a few sales. In fact, many successful e-commerce stores have been started by couples.
While e-commerce presents many great opportunities for entrepreneurs, it is becoming tougher to succeed in e-commerce, just like any other industry. So, if you want to stand out in online shopping, it's important to operate in a specific niche for your business. For example, if you have a passion for fitness, then specialising in selling fitness products like supplements could be a smart choice. Similarly, if you're an animal lover, then selling pet toys, food, etc. can work well.
Blogging and Affiliate Marketing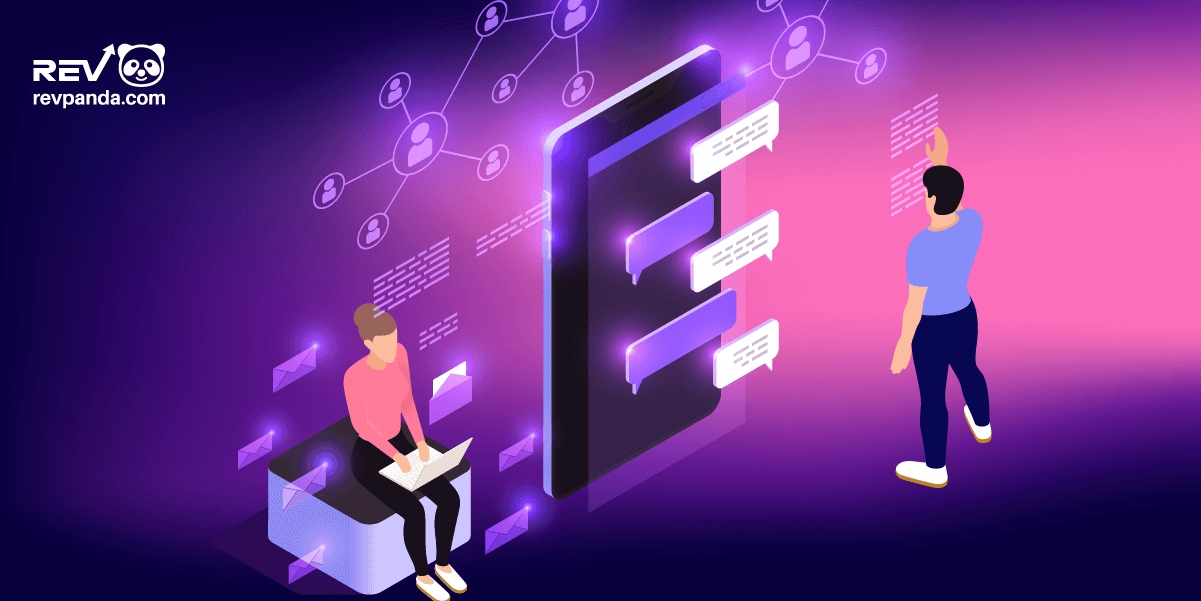 While blogs do not generate the same level of income as before, they still have the potential to be a profitable business idea for many people if approached strategically. Couples can probably come up with numerous small business ideas for their blog. For example, they can talk about their day-to-day life as a couple, share their adventures and recipes, or give love advice.
However, it's important to note that blogging may not generate significant revenue. You can write the greatest blog posts in the world, but that doesn't mean they will instantly make money. Monetising a blog typically includes incorporating advertisements into the blog posts and joining affiliate networks like Amazon Associates, where you earn commissions from product sales generated through your blog. Keep in mind that you won't have overnight success with blogging. It can take months, if not years, to really start gaining traction. This is a great business idea for those who are patient and want something to run alongside their full-time job. Not so great for those that need the income now.
Online Coaching and Consulting Services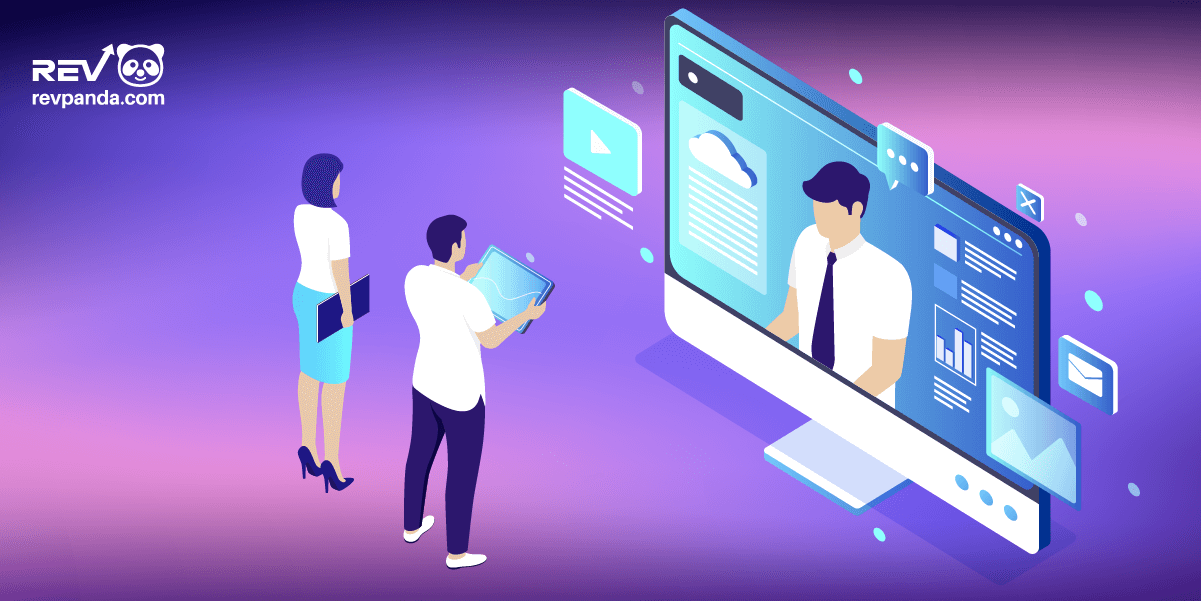 If you have valuable expertise in any field, why not sell it? Working as a business coach can be very lucrative, especially if you start selling your services to bigger companies. You can start a consulting business with your partner out of just about any idea, and all you need is experience. Your consulting services could help make other businesses profitable, provide advice on getting IT systems set up, or even offer legal consulting (provided you have the required qualifications).
While searching on Google, you will likely find consulting businesses aligned with your specific talents. This is one of the toughest industries to succeed in because it relies heavily on connections and past successes. This means that you will have to spend a bit of time working your way up the career ladder.
Social Media Management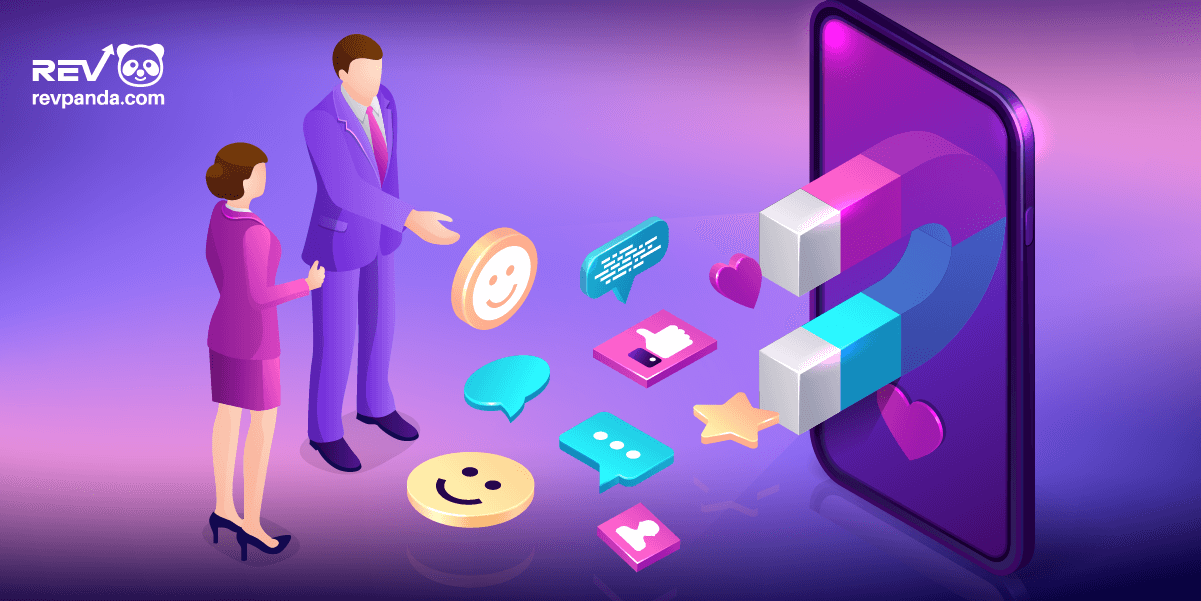 Social media management is a great job opportunity for couples, as companies and individuals rely on skilled professionals to handle their social media platforms. This role involves planning engaging content, creating posts, and interacting with customers on platforms like Twitter, Facebook, Instagram, TikTok, and more. It can be a demanding job, and businesses are often willing to pay generously for proficient social media management.
If you have experience marketing companies, or even yourself, on prominent social media channels, then you could be successful with social media management. Similar to other business ideas for couples, it's essential to invest time in business development. Lucrative contracts may not come immediately, but by showing success with smaller accounts, you can pave the way for increased opportunities.
Digital Product Creation and Sales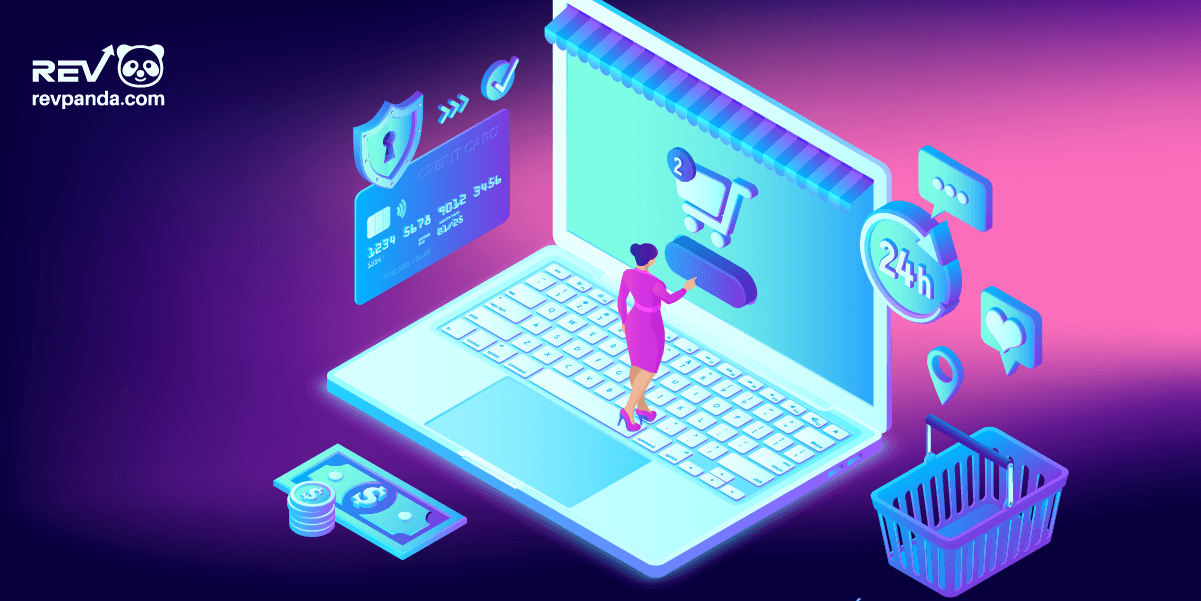 As we've said before, you can monetise your experience if you have knowledge in an area. It could be in the form of offering online courses or selling digital books or videos. Virtually any area of expertise can be packaged and sold. Couples have successfully created language learning courses, Disney World trip planning guides, fitness instruction programmes, SEO campaign tips, and more. Couples may capitalise on the demand for effective SEO services by offering insightful advice and cutting-edge techniques for improving online exposure.
There is undoubtedly something you and your partner can offer with your combined knowledge. For instance, you could consider selling a guide to maintaining a thriving partnership by demonstrating your successful relationship. You could even have a blog as part of your business plan because blogs make it easier to sell digital products. After all, people are willing to buy from those who have proved that they have knowledge in a certain area, and a blog is a great way to demonstrate this knowledge.
Factors to Consider When Choosing a Business Idea
When you are putting together your business plan, there are a few things that you will need to consider. You could have a great business idea, but it doesn't necessarily mean that it is the right business idea for both you and your partner. In the following section, we've explored some of the most important factors to consider when choosing a business idea with your partner.
Some business ideas require a huge amount of investment. For example, it is all well and good to say that you will invest in the stock market or run a house-flipping business, but achieving substantial profits without a significant capital base can be challenging. If you don't have that fund to spare, then you would probably be better off running an online business, perhaps one that doesn't require much initial investment, such as a blog or selling digital products.
Consulting businesses can be viable if you have a marketing budget available. Handmade product businesses can work well if you can buy the necessary initial supplies. However, it's important to remember that your business will most likely not be instantly successful. Building a successful business may take a serious amount of time and effort, so it's advisable not to throw all of your savings at an idea, even if it seems like the greatest business idea ever.
2
Market Demand and Competition
The best business ideas are always built on market research. When you have an idea, you should check the market to see whether there is a chance it will be successful. There are plenty of ways to research to see whether there is a demand for your product, such as basic online research, surveys, or even seeing the number of competitors in that niche. If there aren't any businesses offering that product or service, then there is normally a really good reason for it, unless your idea is 100% fresh.
You may also want to look at the amount of competition already in the market. For example, you probably won't open a pet-sitting business if you live in a small town with three or four other people offering the service. While research can provide insights, there comes a point where you start accepting clients. You may get lucky and see your idea pay off, although you should also be prepared for failure.
3
Personal Interests and Passion
We would never, ever recommend that you get into a business that you are not passionate about. In fact, both you and your partner need to be passionate about the business you're planning to start. For example, a jewellery business can make money. However, do you really want to sell jewellery if you know absolutely nothing about it? Would you really want to sell jewellery if you don't wear it yourself?
Being passionate about a product offers two significant advantages in business. Firstly, it fuels your motivation to get through the more difficult parts of your business, like the initial stages of business formation. Secondly, your enthusiasm for a product makes it easier to discover new products and services to sell. Moreover, you may find it easier to identify the right markets in which to sell your products. 
Ensuring scalability is an important aspect of any business idea. While some business ideas for couples are more side-income ideas, a lot of companies jump into the business with the intention of making this their full-time job. Not all business ideas are easy to scale, as certain markets may have limitations. For example, there is probably a market for dog walkers in your area. There will eventually be a time when you can no longer gain new clients. However, there may not be one in the food truck industry. If you have a food truck and provide decent food, then finding new customers is dreadfully simple.
You may even look into ways that you can expand your business idea. Let's stick with food trucks here. A successful food truck business can be a launching pad for a catering business or a meal delivery service. When you are coming up with your business plan, always try to identify ways that you can make your business bigger in the future.
Tips for Running a Successful Business with Your Partner
Starting a business with your partner can be challenging, but if you plan the way your business runs properly, you can alleviate most of the stress. Here, we want to share a few tips for running a successful business with your partner.
Define Roles and Responsibilities
To ensure a smoother business operation, it is essential for both partners to have defined roles. While decisions should be made collectively, it's advisable that priority be given to the person with the most relevant experience in a particular area. For example, if you run a marketing business and one of you has extensive marketing experience while the other has financial expertise, it becomes clear how responsibilities can be divided. The marketing-experienced partner can make decisions on products and services, while the finance-experienced partner can handle the company's finances or work with clients.
We recommend writing down each partner's roles and responsibilities to foster awareness of their contributions. Sharing opinions and perspectives is important, but couples shouldn't be afraid to share their opinions with each other. When you have defined roles and responsibilities, there is a much lower chance of conflict in the business.
Set Goals and Objectives
As we mentioned in the beginning, one of the reasons couples get along so well is that they frequently have similar perspectives on the direction the company should go. This does not imply that the concepts should be kept silent, though. They must be documented, ideally as a section of your business plan.
Making decisions is much simpler when the two of you collaborate to establish agreed-upon goals and objectives for your business. It also enables you to monitor your business's progress. If you don't put your aims and objectives in writing, there's a strong chance that as your company grows and prospers, you'll start to have new ideas about how to move it forward. You should avoid this at all costs because it can lead to a dispute.
Plan for the Future
Having a plan for the future is another tip for running a successful business with your partner. It refers to having long-term goals and developing a strategic vision together, and it involves considering the growth, development, and sustainability of your business. Couples can align their goals and aspirations and create a roadmap for where they want their business to go in the future by making future plans.
Planning for the future also means foreseeing potential problems and developing backup measures. Couples may overcome challenges and maintain the resilience of their businesses by anticipating risks and uncertainties. By having a clear vision and a well-defined plan for the future, couples may ultimately work together more effectively, make better decisions, and advance the long-term success of their business partnership.
Communicate Effectively
Effective communication is one of the most important things to consider in a business partnership with your partner. It emphasises clear and open communication between both partners. It involves sharing information, feedback, ideas and concerns to maintain a strong relationship. While you shouldn't be afraid to talk to your partner about your decisions, you should make sure that it doesn't impact your personal relationship with your partner when you make business decisions.
Even though a lot of businesses struggle to communicate effectively, strong communication enables couples to understand that they are on the same page. Moreover, communication helps to prevent misunderstandings, conflicts, and assumptions that can hinder progress.
Prioritise Work-Life Balance
One of the toughest things about working with your partner on a business is work-life balance, because many couples find it difficult to strike a healthy work-life balance. It is important to set regular business hours and set aside certain times specifically for work-related tasks in order to address this. You should avoid talking about personal things. Instead, concentrate only on your business during this time, and prioritise your personal time outside of these set business hours.
You can improve your happiness and general well-being by achieving the right work-life balance. Finding this blend of work and personal life allows for quality time together as a couple, promoting a stronger and more satisfying relationship.
Celebrate Success and Learn from Failures
Celebrate every success, no matter how small, in your businesses. Acknowledge and appreciate these successes, as they contribute to motivation and strengthen your relationship as partners. You may even consider planning a special date with your partner to celebrate significant achievements.
On the other hand, it's important to acknowledge your failures. Even the biggest businesses in the world right now have had failures and challenges because they are a natural part of a business journey. Also, these failures can provide you with insight into your future plans because they help you analyse the challenges you may face in the future.
Successful Couple Entrepreneurships
For a bit of motivation, we figured we would share details of some successful businesses started by couples. We hope that this information will not only show you that businesses owned by couples can be wildly successful, but that you can be successful in a whole host of different niches.
Accidentally Wes Anderson

Accidentally Wes Anderson is a company that provides travel guides and merchandise with a twist. Their travel guides focus on colourful architecture and stunning photos. Their images are heavily inspired by Wes Anderson's bright and colourful movies. This unique concept proves that high-quality informational products can be successful and that it's possible to build a passionate community.
Alt12 Apps (The Honest Company)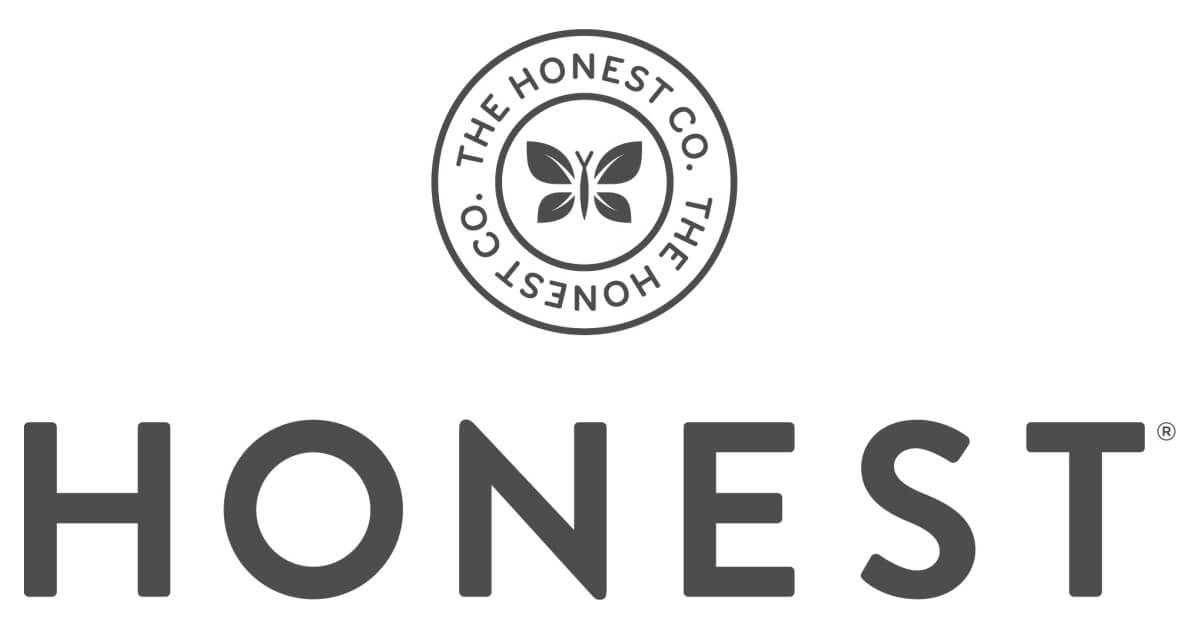 While Alt12 Apps is no longer owned by a couple (they sold it a few years ago), this suite of social health apps started that way. Their apps are incredibly family-focused, mostly centred around pregnancy. This example demonstrates how a couple identified personal challenges and sought to address them through app development. By reflecting on the challenges you both encounter, you can uncover valuable insights and inspiration to shape your own unique idea.
Eventbrite

Eventbrite is one of the largest event management and ticket retail organisations in the world, second only to Ticketmaster. Eventbrite focuses heavily on smaller events. Founded by Kevin and Julia Hartz in 2006, Eventbrite has grown to become a publicly traded company listed on the NYSE. It is worth noting that the Hartzs had a stronger financial starting point compared to many business founders, as Kevin Hartz was one of the founders of a business acquired by PayPal. This journey proves how Eventbrite has become successful by addressing the needs for smaller events around the world.
The Savvy Couple

The Savvy Couple, a business run by a young couple, Kelan and Brittany Kline, offers valuable tips and tricks on navigating married life, particularly when it comes to managing finances. This unique business idea shows the firsthand experience of the couple and provides insightful guidance to other couples who experience similar things in their families. There are plenty of business ideas for couples similar to The Savvy Couple where you can work with the fact that you are in a relationship. No other person can offer the same expertise that you can.
Conclusion
Starting a business with your partner can be difficult, especially if you have difficulties communicating. However, it also comes with its own perks and advantages. In a healthy relationship, couples naturally get along well, share similar beliefs and aspirations, and are aware of each other's strengths. Similar to every other successful partnership, this is the foundation of a successful business.
We have included advice on a variety of business ideas for couples, which you and your partner may find helpful for your entrepreneurial endeavour. But it's important to consider both your goals and skills as well as your shared interests and aspirations. You should explore how your skills and hobbies can help you create original ideas while keeping in mind what you truly want from your business. Our professional digital marketing agency is here to help your company plan for the future. With the strategic guidance of our experts, we assure you that we can help you connect with your target audience, establish a strong online presence, and achieve remarkable success and growth.