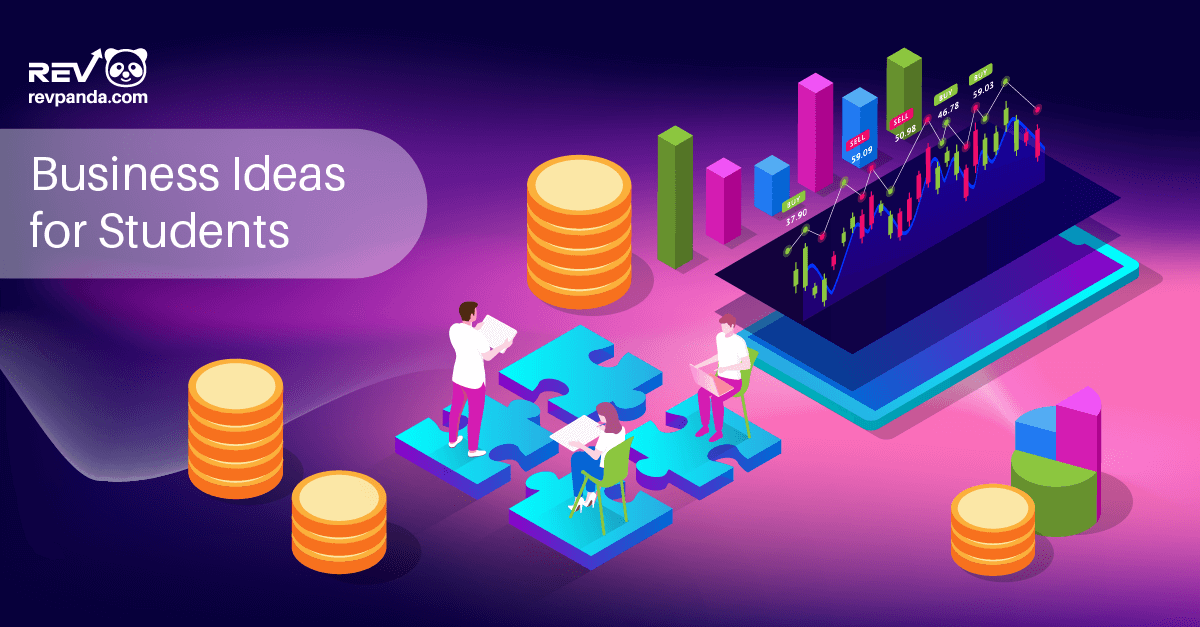 The majority of the time, students have to deal with financial challenges. It's for this reason that so many of them look into alternative ways to make money, which is why it's not uncommon for college students to start a business.
Here, we want to discuss not only the best startup business ideas for students but also give an overview of why it may be worth starting a business. Students who start businesses often have much greater success later in life. So, if you are looking for profitable business ideas and how to start, read on!
Why Starting a Business as a Student is a Great Idea
There are several reasons why a person may want to start their own student business. Some of these reasons can benefit a student now, while others can impact them years down the line:
Gain Real-World Experience in Business
Most university students intend to pursue careers in business and would benefit from gaining work experience in the field. Some may even want to create their own businesses. A student entrepreneur can learn a number of key skills that they can use wherever they work after they graduate.
Learn New Skills to Get a Head Start on Your Career
When you run a business, particularly one on a budget, you will need to learn a lot of skills. You will learn how to carry out market research, write, and perhaps even develop graphic design skills. All these can give you a leg up in your job search when you graduate.
Start in a Low-Risk Environment
Starting a business is risky. If you are a student, then chances are that you have some cash coming in. You would struggle to study without an income. If you start a business as a student, then you can create your business in a risk-free environment. You don't have to worry about being made homeless if your business fails.
Enjoy an Income Source That Works Around Your Studies
A university student will often seek out jobs to give them extra income during their studies. The problem is that when you work for someone else, they control your schedule. This can make it difficult to enjoy the full university experience. When you run your own business, you have an income coming in on your schedule.
Take Advantage of Networking Opportunities
Business success isn't just about what you know, it is also about who you know. If you have worked on a business idea tied to your dream career, then you could start developing connections that can benefit you when the real job search starts.
Build an Impressive Resume
Employers love self-starters. They love motivated people. Nothing screams motivation more than working on your own small business ideas while you are studying. It shows you have the will to succeed.
What Are the Main Types of Businesses for Students?
Business ideas for students can be broken down into three categories; low-cost business ideas, online businesses, and local businesses. Each has its own pros and cons. Here, we'll provide a comprehensive breakdown of the differences between these three types of businesses.
Low-Cost Businesses for Students
Low-cost businesses require little in the way of investment. Some may even be free to get started with e.g. starting a blog, copywriting, editing, etc. The minimal investment makes this a great method to make cash for college students, who will often be struggling with cash. Many of the best low-cost business ideas can be worked around your schedule, too. This is great if you are studying.
Low-cost business ideas for students are often in competitive niches, though. A lot of your fellow students will be trying to come up with a business idea they can make work. College students often get into the same niches too. Remember, you aren't just competing with your fellow students; you are competing with everybody who wants to start a business with limited investment.
Low-cost business ideas often have little room for expansion, and profits may not be that high.
Online Businesses for Students
Online businesses are done purely online. You just need a computer, an internet connection, and you are ready to go. These businesses also require little to no investment, which can make them a great choice for college students.
The problem is that most of the online businesses suitable for students are in incredibly competitive niches. Many of these niches became more competitive during the pandemic. Unless you know how to market yourself well, it can be tough to stand out from the crowd. Another complicating factor is the fact that AI is already replacing some human jobs.
Local Businesses for Students
Local businesses focus on offering services to people in the local area. It may cover delivery jobs, dog walking services, etc.
The major benefit of local businesses is that you won't find yourself competing with the internet for these jobs. You will only be competing with people in the local area, although other college students may have the same idea as you.
The problem is that you have less control over your schedule when you run a local business. For example, if you offer a dog walking or pet sitting service, you can only work when people have a dog that needs walking or a pet that needs sitting, and that may conflict with your study time.
Local businesses often require much more in the way of marketing, and seeking out businesses can be quite difficult, especially if you have to study. This can be one of the more profitable business ideas, though. If there is a low amount of competition in the area for your business idea, then you can charge whatever you want (within reason).
| | | |
| --- | --- | --- |
| Low-cost Business Ideas | Online Business Ideas | Offline Business Ideas |
| Minimal to low investment required | Can be started for free | Requires marketing investment |
| Medium to heavy competition | Heavy competition | Low to medium competition |
| Control your own schedule | Control your own schedule | Schedule determined by customers |
| Low to medium income | Low income in most niches | Potentially high income |
| Easy to medium difficulty finding customers | Hard to find well-paying customers | Hard to find customers |
Low-cost Business Ideas
Minimal to low investment required
Medium to heavy competition
Control your own schedule
Low to medium income
Easy to medium difficulty finding customers
Online Business Ideas
Can be started for free
Heavy competition
Control your own schedule
Low income in most niches
Hard to find well-paying customers
Offline Business Ideas
Requires marketing investment
Low to medium competition
Schedule determined by customers
Potentially high income
Hard to find customers
Can I Start a Business without Spending Money as a Student?
The short answer is yes. It is a bit harder to start a business if you have no money, but it is possible. It just means that your business may not grow as quickly, and you won't have as much cash to market your services. Plenty of major businesses have started with no funds, though. This includes companies like Subway, Mattel, and HP.
There are several alternatives for students to start a business without spending significant amounts of money. Some of the prominent options include freelancing, reselling, and affiliate marketing. Although the diversity of options might be a pro at the beginning, starting and maintaining a business without spending money requires solid dedication and the effective use of existing skills, resources, and networks.
Benefits of Starting a Business as a Student
Most business ideas for students aren't about setting someone up for life. At least from a financial perspective. They are about helping college students gain key skills that they can use in their later working lives, or perhaps for making money to help cover some of the things they do while they are studying.
Of course, there are some college business ideas that were successful, e.g., Microsoft, Apple, and Facebook. However, these are exceptions rather than the norm.
Experiment Before Graduating
Earn Extra Money
Build Professional Networks
Most people enter college with a clear idea of what type of industry they want to enter when they graduate. Running a business in the same industry can help you get a taste of what it's like. For example, somebody taking an art or photography course may start a photography business to see how the industry works. They gain key skills while learning and earning extra money. The main reason why this is a benefit is because you get to decide whether an industry is right for you.
You might not make serious money with any business ideas for students. These business ideas are about providing a little bit of extra income. College students can make some extra cash from their student business ideas. Not a lot, but many small business ideas can add €100-€200+ to a person's income each week, which is a huge amount for both older and younger students. It may even be enough to move out of the dorm room.
When you run a business, you will be interacting with other people in the industry. A lot of people find that running a business, particularly in the industry that they plan to work in, allows them to build up key connections. They can rely on these connections when they finally graduate and want to enter business. Remember, the earlier you start building up your professional network, the sooner you will start to have success in your chosen industry.
Best Online Business Ideas for Students
These online business ideas can be started with nothing but a computer and an internet connection. You only need a limited amount of experience, too, so you don't need to worry about taking online courses to get the knowledge you need to succeed. Those online courses would take time away from your actual studies, after all.
Become a Social Media Manager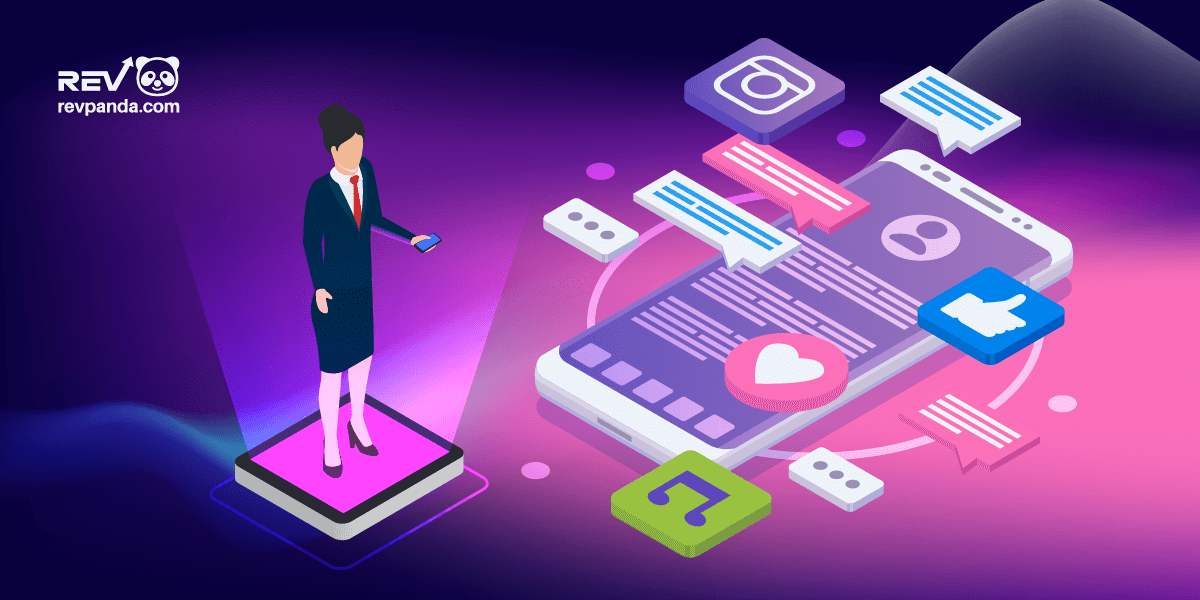 While you probably won't be working as a social media manager for the biggest brands in the world, a lot of smaller companies need somebody to manage their social media presence. If you are a marketing student, then this may be the right job for you.
As a social media manager, you would be responsible for coming up with ideas for social media content, establishing the identity of the social media profiles, and day-to-day interactions with customers and clients.
This job isn't easy. You are working with smaller companies, and it can be tough to explain why they need social media marketing. However, once you have a bit of experience under your belt, you can make some cash.
Start a Blog and Monetise the Content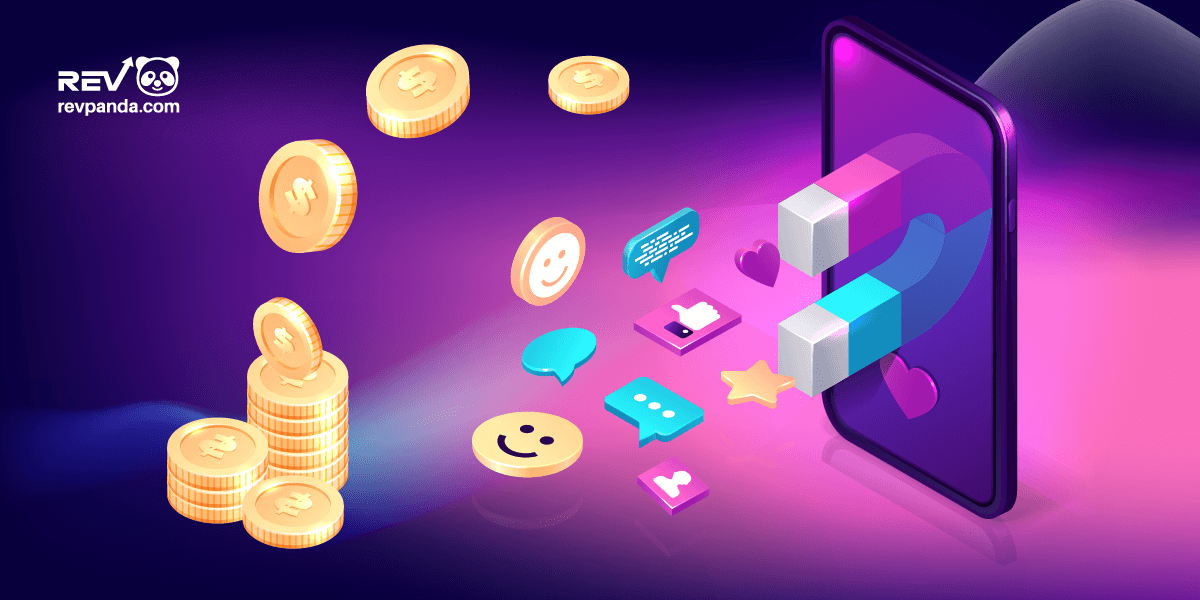 Blogging has always been one of those staple college business ideas. Share your knowledge and then monetise it (normally through affiliate marketing and advertising). If you know how to write, you can make money from blogging. It might take 6 to 20 months to start making money from blogging, and it might not deliver the best income.
Run an Online Store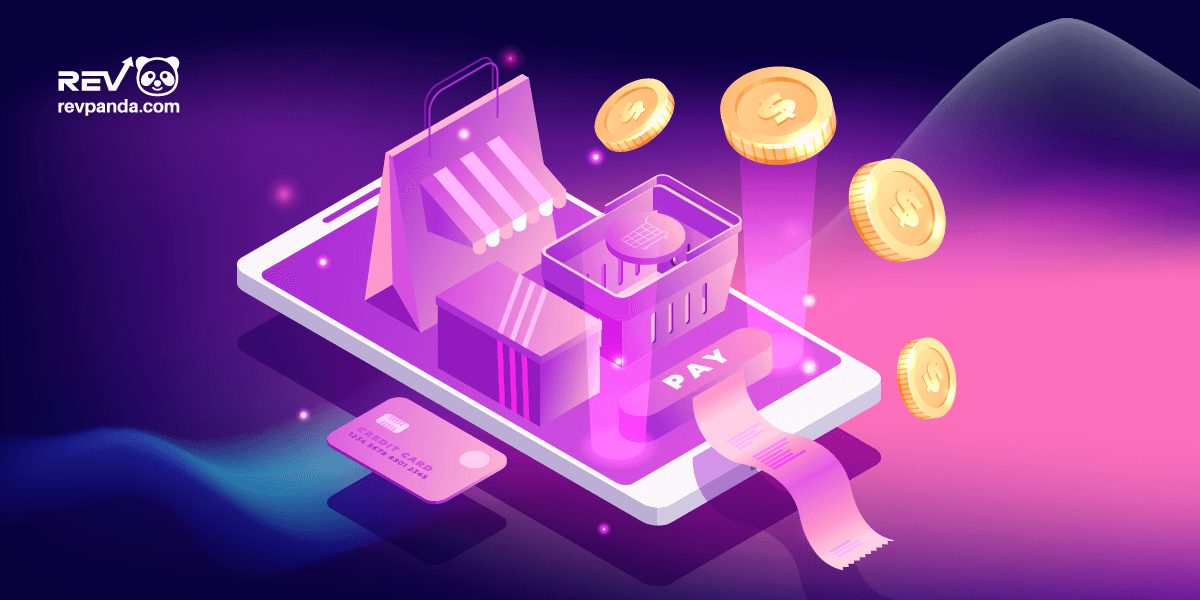 Running an online store could be a profitable and fun business for those who are interested in e-commerce. It is very common among students since they might have unique interests and an urge to turn these into businesses to establish financial stability. With proper research and ideation in the process of selecting the right niche and putting some effort into setting-up their own online store or even using C2C platforms like eBay, students can gain short and long term benefits from empowering their entrepreneurial soul.
Provide Online Language Classes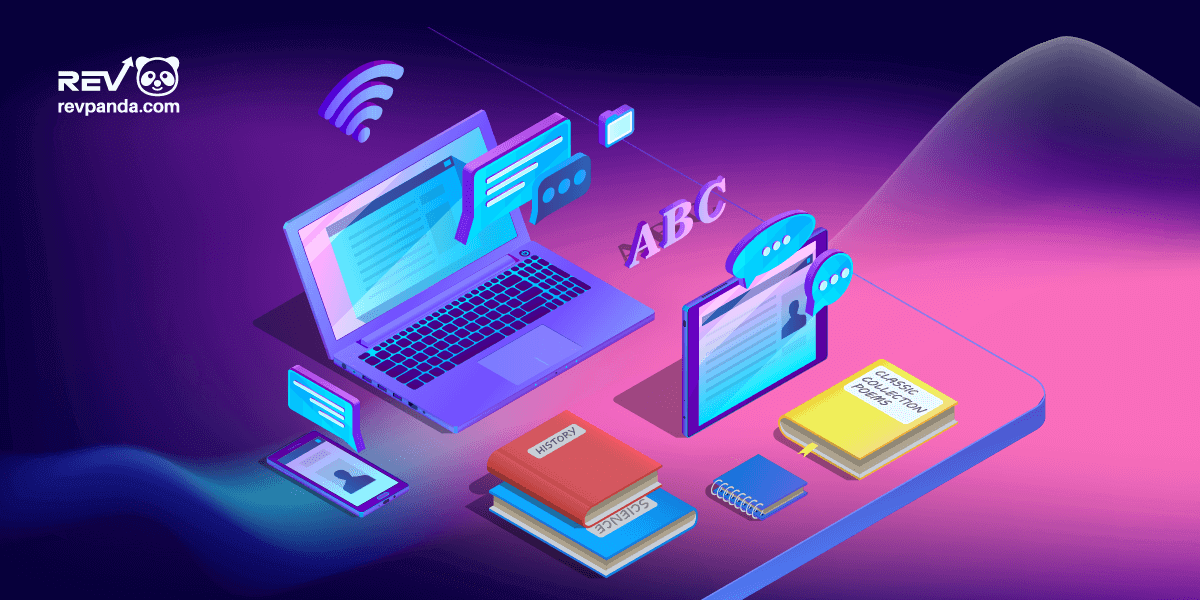 Most of the students have probably heard of the term "Skype language course." For those who are fluent in a second language, offering online classes can be a cost-effective and lucrative business option. With the opportunity to have control over time, students can easily plan the time for both their studies and businesses and eliminate potential overlaps and work overloads.
Offer Online Coaching and Consulting Services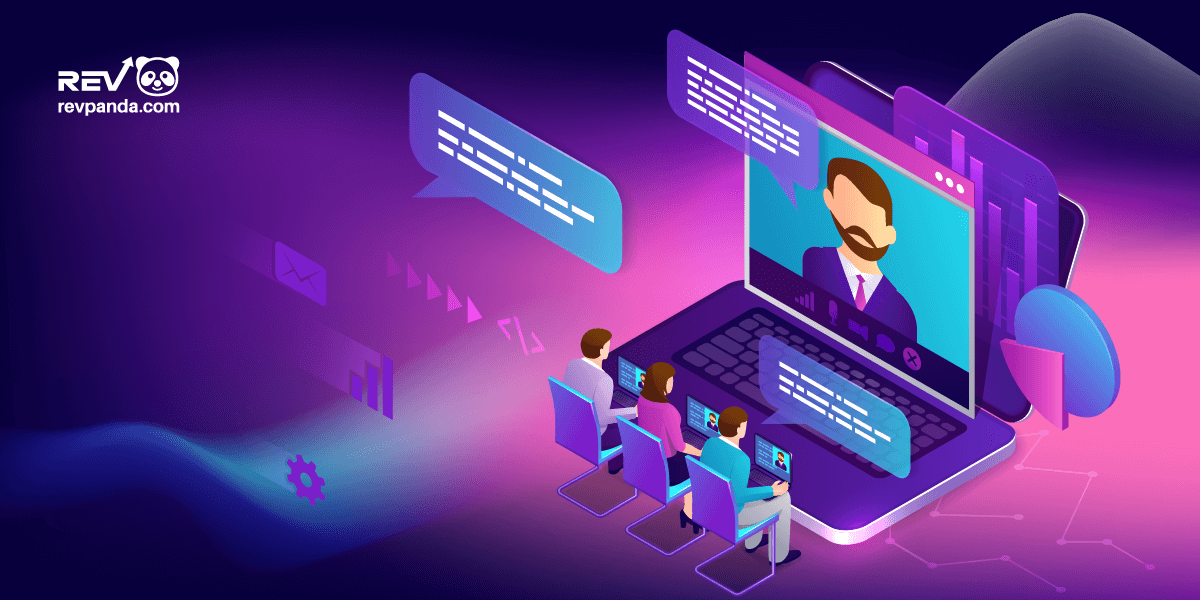 As a student, you probably have specialised knowledge or are tracking a path to gaining this expertise in a particular area. Putting your theoretical knowledge or previous experience in a certain field into practice will bring a great advantage to your professional development while helping out with financial instabilities. There are countless fields in which students can provide technical assistance or consulting, such as IT, art-related fields, fitness, or even personal finance, based on their skills and interests.
Best Local Business Ideas For Students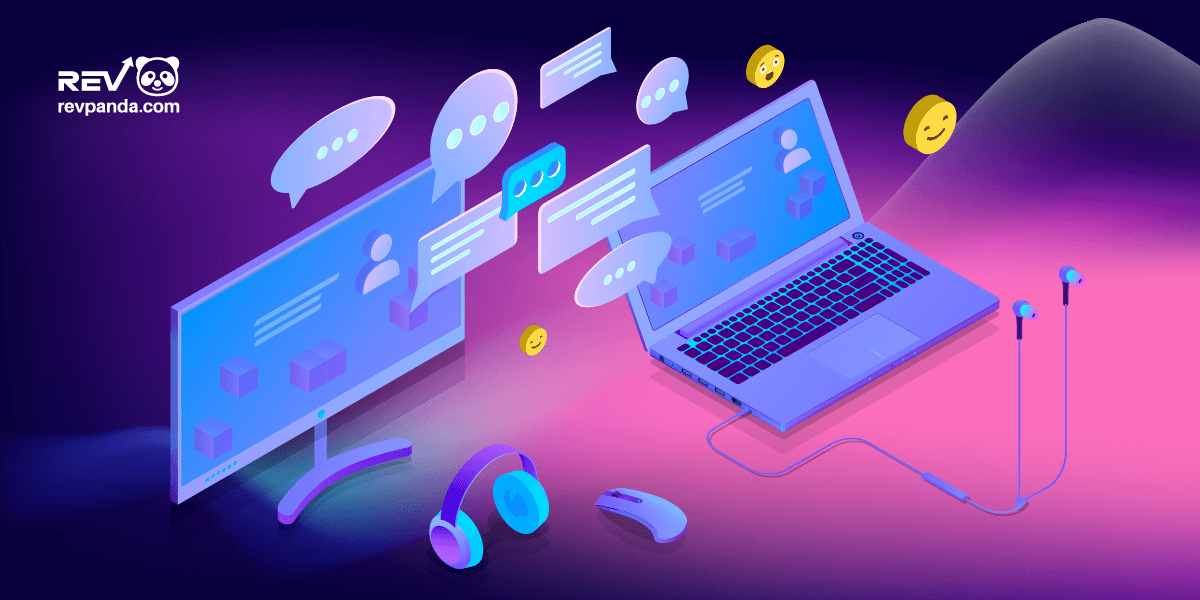 If we're talking about small-scale local business opportunities, then a student looking to make some extra cash during their studies may have plenty of options to choose from. From a student's fresh perspective, there might be a lot of room for improvement and innovation for local businesses, and running a local business in their early years will provide experience and a platform for creativity and growth, which would have a positive impact on their academic responsibilities.
Run a Pickup and Delivery Service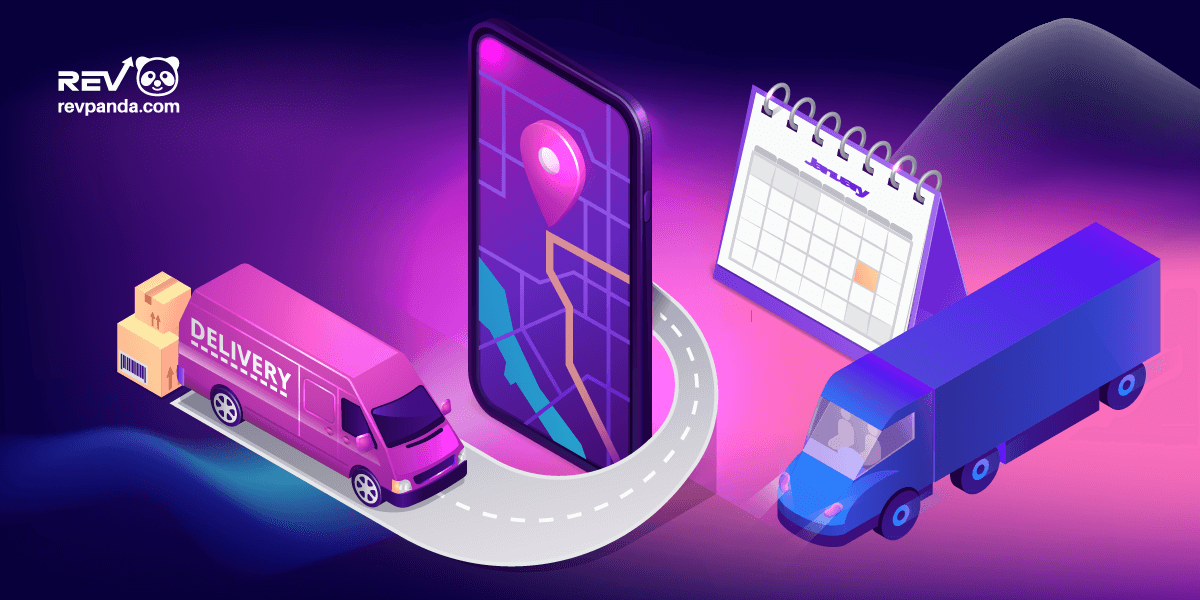 There are a lot of apps that allow you to work as a delivery driver, either for food delivery or package deliveries, e.g., Uber. The problem is that these businesses take a rather hefty cut of your earnings, and they are high-stress, particularly for students.
One of the best business ideas for college students is to start their own pickup and delivery company. Market yourself on social media (especially in the buy/sell groups) and to other students. You can make a good amount of money.
You will need some sort of vehicle to run this business, though. That's an added expense. You may also be limited in what you can deliver; e.g., it might be unlikely that you will carry out food delivery. You will just be transporting furniture, etc.
Start a Tutoring Business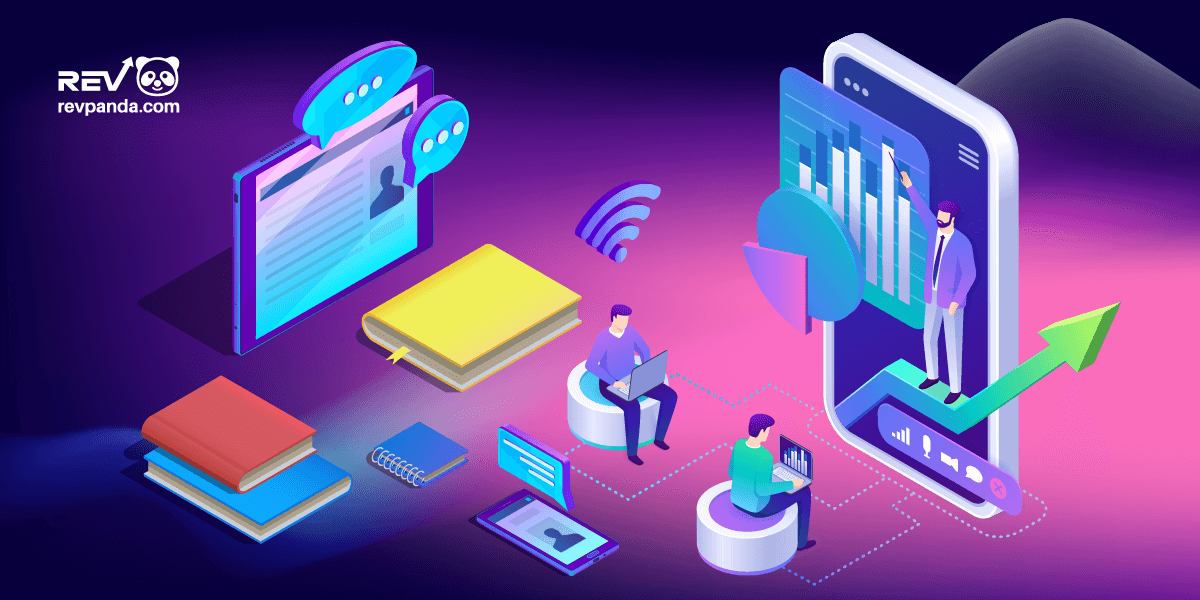 This is a common business model for students. If you are performing well in a particular subject, then you may want to offer tutoring services to other students or even high school students in the local area.
This is one of the business ideas for students that everybody seems to want to get involved with, which can make it tough to stand out. You will need to market yourself well. It may not deliver a huge amount of cash, either, but it can help supplement your income.
Offer Pet Sitting and Dog Walking Services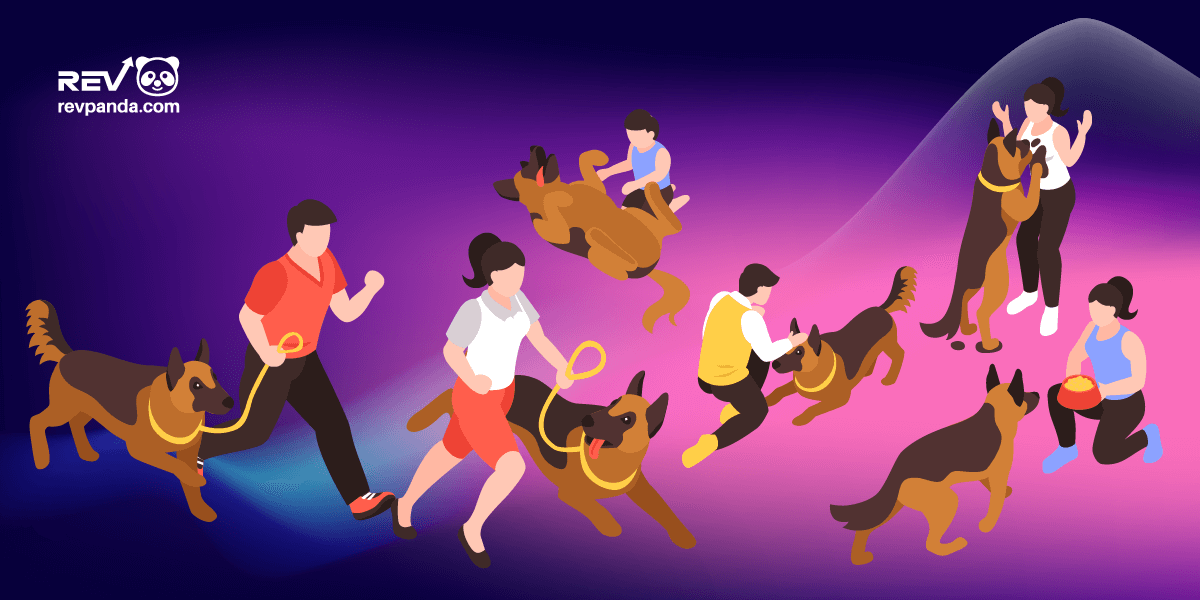 If you love pets, then running a pet-sitting or dog-walking business may be right for you. You will be facing stiff competition from other students, but market yourself well, and you should be fine.
It is an easy business to get into. Most people know how to look after pets or walk a dog. However, the pay might be low, and you don't have full control over your own hours.
Provide Babysitting or Childcare Services
Providing babysitting and childcare services to families in the local area could be a flexible option for a student. For those who like to work with children, babysitting or childcare could be a fulfilling business since there is the possibility of making a positive impact on their lives and helping them with their well-being. Networking locally is also beneficial to your company's long-term success because satisfied customers will spread the word to their friends and neighbours.
Start a Landscape Maintenance and Gardening Business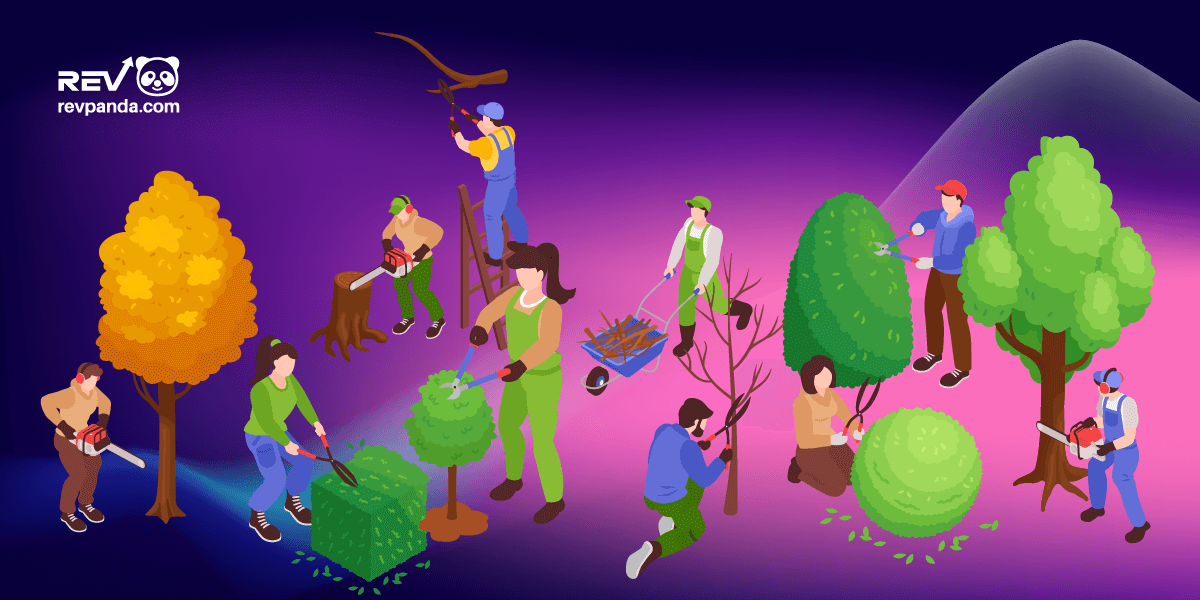 Working outdoors and in the natural environment could be refreshing for many. If you appreciate spending time in nature and are interested in plants and landscapes, this is a great business opportunity for students. The seasonal flexibility will allow you to devote your full attention to your studies during the busiest times of the academic year, and to your business during the off-season.
While this business offers a room for expressing your creative side, you will gain hands-on experience and knowledge about a variety of plant species, their patterns of growth, how they perceive their surroundings, and specific care requirements.
Best Low-Cost Business Ideas for Students
These business ideas for college students are for those who have limited funds to invest but still want to make a bit of extra cash. Students can pick from a wide variety of low-cost business options that best fit their interests, schedules, and budgets.
Become a Freelance Copywriter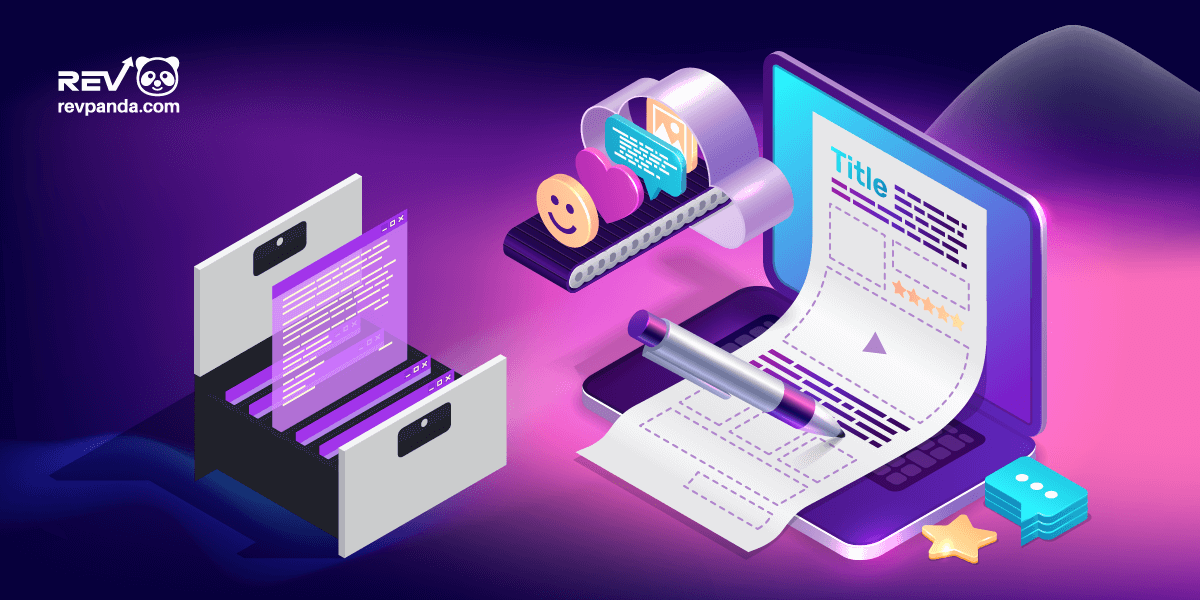 Now that AI writing has started to become more sophisticated, it is a tougher industry to tap into. However, quality copywriters will likely always be in demand. This business idea will suit those who are working on writing-based degrees, e.g., journalism or English. It is especially good for marketing students, particularly those who want to work in copywriting.
If you don't want to write marketing material, then you can provide a writing service that offers blog posts. In fact, this may be one of the writing services that anybody who writes reasonably well could succeed in. Essay writing is also great for college students, but we urge you to steer clear of that. It pays well, but it is a bit shady.
Start a Video Editing Freelance Business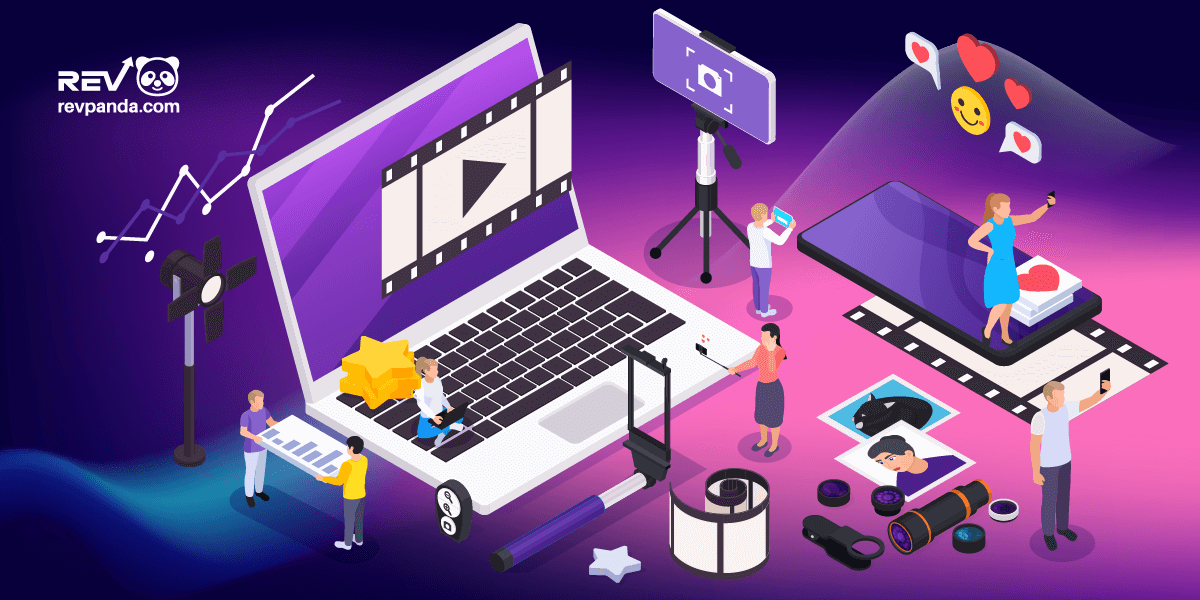 This is a tough business to get started in, mostly because video editing takes a huge amount of time. Time is a precious resource for college students. People are willing to pay good money for video editing, though. Many students have helped up-and-coming YouTubers with their video editing and even small businesses in the local area. It is hard to find clients, though.
Offer Transcription Services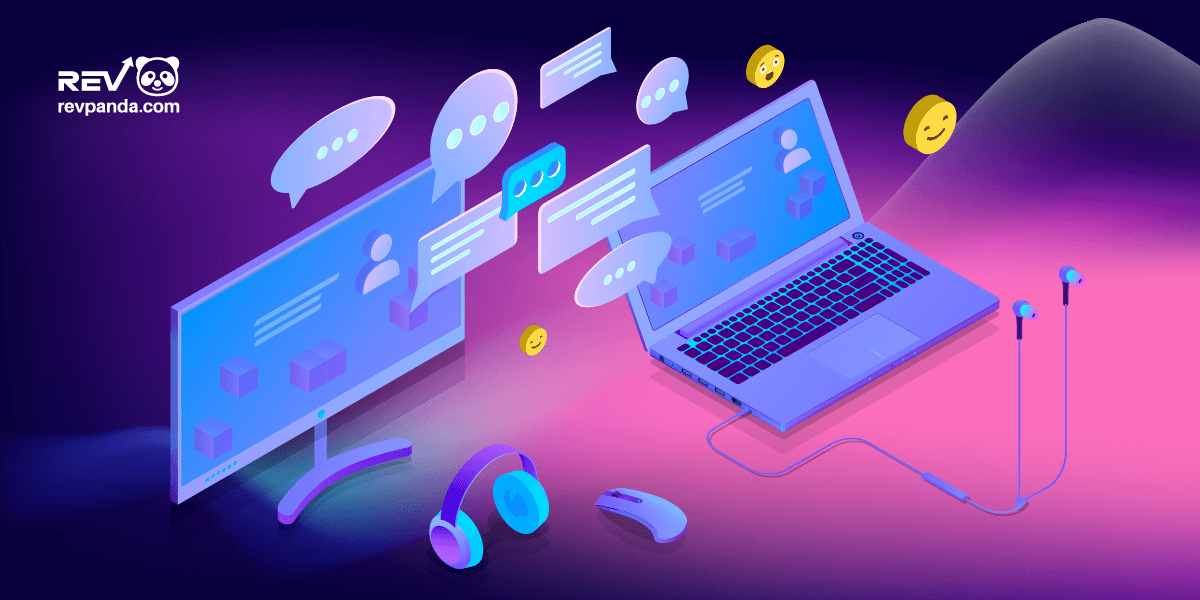 Transcription services require you to listen to recorded information and transcribe it perfectly. You have to match not only the words being said but also place emphasis on the way they are said. By any stretch of the imagination, it isn't an easy job. Most businesses require transcription services, though. It will always be in demand. Being a transcriber can allow you to set your own hours, and the pay is decent.
Become a Freelance Web Developer
Companies need to be online if they want to be successful. This has made the demand for web developers even higher than ever. It is a profitable business idea for students and may also be a great idea for those who want to continue with their own business after graduation. While freelance website development pays well, it also demands a lot of time and a few skills (coding, marketing, and graphic design).
Start an Editing and Proofreading Business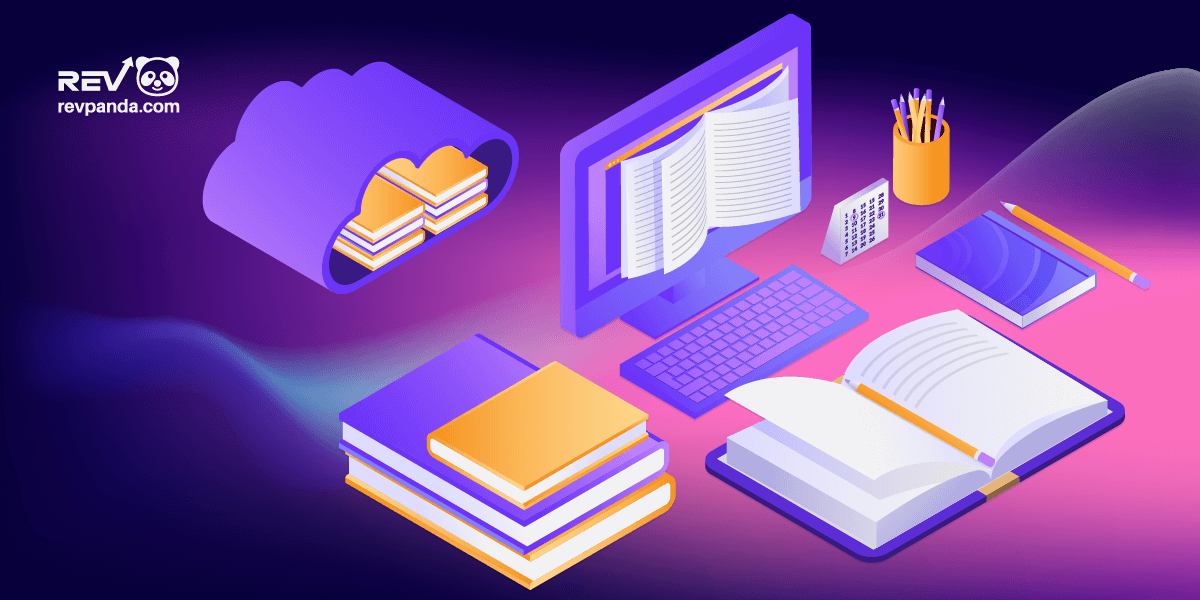 An editing and proofreading business is ideal for a college student. It doesn't require a lot of your time, and there is plenty to go around. You may even learn a few skills that can benefit your college studies. If you are great at editing, then you will write better essays, after all. You can find editing and proofreading jobs easily. If you head to any major freelancing website, you will probably find hundreds of editing and proofreading jobs. With a good cover letter, you may be able to grab a few of them.
How to Start a Business as a College Student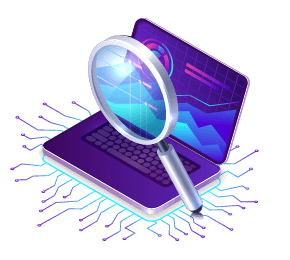 The first step is to identify your niche. This means that you need to think about the type of industry you want to work in as well as your target customer. For example, you may say "I want to work in freelance writing". Which is great! It's an awesome idea for students. However, you need to narrow things down a little bit more. For example, you could say "I want to work in freelance writing, producing blog posts for small businesses". By identifying your niche, you can work out who to market your service to, which increases your chance of being successful.
2
Weighing Your Options: Product or Service Business
College students can start either a product or service business. Product-based business ideas for students will often have the biggest profit potential. However, they also require more money and time. Service-based business ideas are more common. You offer a service to somebody, normally within your area of expertise. Competition can be high for college students (as you don't have a lot of experience), but jobs can be easy to find. You have much more control over your schedule, too.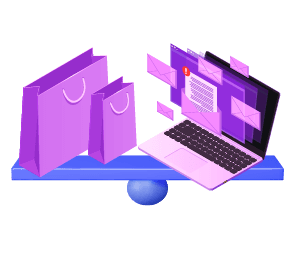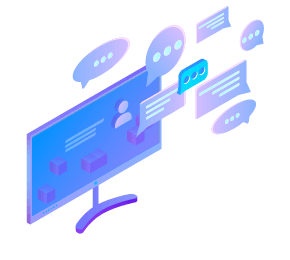 3
Choose a Brand Name and Marketing Channel
This may just be a business that you do while you are in college, but you need to take it seriously. Come up with a brand name. Come up with brand values for your company. The more effort you put into thinking about what your business does, the easier it will be to find customers. Don't forget about thinking about how you will market your business. Social media advertising, PPC advertising, and placing flyers around town should be within your budget. In fact, most digital marketing should be within your budget.
Before you launch a business, come up with a business plan. This is a list of the aims of your business, the services you will offer, etc. You should also research whether you are allowed to run a business while studying (some universities and colleges prohibit it). Research local laws with regard to taxes since you still have to pay them as a student. When you launch, make sure that you market yourself extensively. Let your target market know about your business. When the sales start to roll in, make sure you do a good job. If you do a good job, it will lead to more business.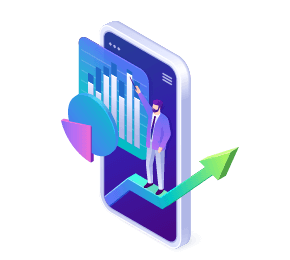 5 Tips for Identifying a Niche
The first step in building a successful company is realising what you're good at and identifying your niche. The following guidelines will assist you in carving out a specific market niche for your business.
Consider Your Interests and Passions
Whenever you work in an industry (and this includes after you graduate), always choose an industry that you are passionate about. It makes it easier to stay motivated if the business doesn't seem to be going well, and it makes it easier to identify potential gaps in the market.
Leverage Your Skills
When you are studying, you won't have time to learn new skills. You will barely have time to learn what your college wants you to learn. So, rely on the skills that you already have. For example, if you have a knack for writing, focus on businesses that can utilise those skills. If you are great with animals, then a pet-based business may be for you.
Find Market Gaps
Identifying gaps in the market can be tough when you are a student. This is because you don't really have a lot of time to carry out market research, and most of the jobs available to you will likely be in crowded markets. If you are planning on running a local business, things may be easier. Start coming up with local business ideas that you can do, e.g., pet sitting, delivery, tuition, etc., and see if other people in the area are offering that service. If they aren't, you have identified a gap in the market!
Know Your Audience
Again, this is difficult if you are a student. You don't have the opportunity to carry out market research and determine who your audience is. You will have to go with your intuition. For example, if you are offering pet services, your target market will be pet owners. If you are offering tuition, then you want to target those studying that. If you are offering online writing services, then you may be reaching out to local businesses.
Check Out the Competition
Always look at what the competition is doing. See what niches they are targeting. If they are targeting certain niches, then chances are that the niche is profitable. Work out how you can target the same niche while differentiating yourself from the competition. You won't be competing with massive companies as a student; you will probably just be analysing competition in the local and online markets.
Balancing School and Business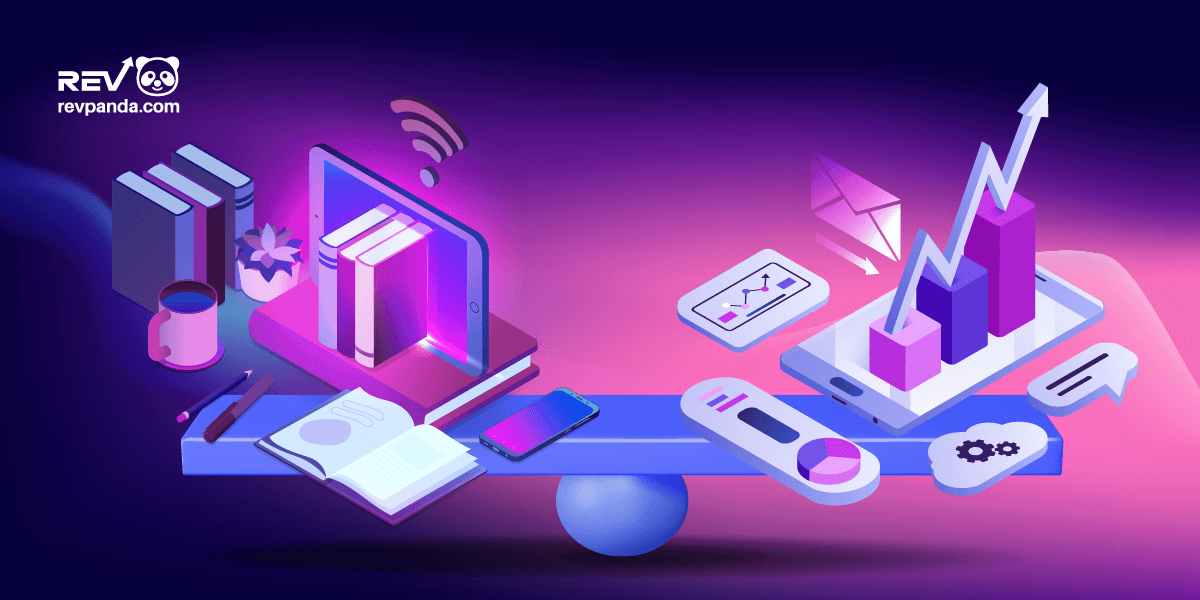 College students barely have any time as it is. Things become tougher when they are trying to make cash from their own businesses. We hope that the following tips for balancing school and business will help.
Time Management Tips for Student Entrepreneurs
Dedicate only a certain amount of time per day to your business.
Have a schedule. Know when you are supposed to be studying, working on your business, or relaxing.
Use time-saving tools e.g. if you are marketing on social media, then look for tools that will automate posts, etc. This way, you can schedule everything in advance.
Outsource some projects, if you have the cash.
Learn how to prioritise the most important tasks for your business. Everything that you do should be moving your business forward. Don't get wrapped up in the small jobs.
Audit your time. Make sure that you are getting the most out of the time that you have set aside. If you are not using your time wisely, you are not practicing good time management.
Prioritising Tasks and Setting Boundaries
When you are in college, your priority is studying. That takes precedence over your business. If you have coursework that needs to be completed or an exam coming up, then it is fine to put your business to one side. Getting a good grade is more important. This is why it is suggested that you only work at certain times of the day, be proactive, and plan your work's future needs. Always work according to a schedule. If you do that, you are much less likely to allow your business to overwhelm your studies.
4 Ways to Market Your Business
Marketing is the toughest thing for any student entrepreneur. This is because you often do not have a huge amount of cash to market your business with nor the time to come up with a good marketing plan. Still, you need to market yourself. If you don't, you could have the best small business ideas ever conceived, but nobody will buy from you.
1
Build a Strong Online Presence
Early on, you need to establish a strong online presence. Create a website for your business (very cheap to do if you use a website builder), create profiles on social media platforms, etc. If you are a local business, then look for local business directories that you can add yourself to.
2
Develop a Marketing Plan
Your marketing plan will detail your marketing strategy. As a small student business, your marketing plan won't be as detailed as that of a huge business, but it will still include the following:
Potential marketing channels
Details of your target market
How you plan to market yourself e.g. content marketing, social media marketing, etc.
A solid marketing plan will guide your marketing, and it can help your business be more focused and, ultimately, make more money.
As a small business, expensive marketing is out of the question. Social media isn't. Lean heavily on social media to market yourself, particularly if you are a local business. Marketing yourself on social media is free (as long as you are not running ads) and can bring in a decent amount of business.
4
Network and Build Relationships
Talk to businesses and individuals that may buy from you or know people who will. You should always be marketing your business and putting it out there. For example, if you run a local business, you may want to attend local events. Hand out some flyers, meet people, etc. It is cheap, and it can lead to customers.
Pros and Cons of Starting a Business as a Student
While it may be challenging to launch a business as a student, the rewards for doing so in the short and long terms are substantial, especially if you have solid ideas to build on. Here are the pros and cons of starting a business as a student. Hopefully, this will help you to decide whether running a student business is right for you.
Extra income while studying;

Gain experience in an industry;

Networking;

Builds your resume;

Learn new skills.
Take time away from your studies;

Can cost money to start;

High competition;

Might not be profitable for a while.
Check Out These Resources For Business Ideas For Students
There are plenty of freelance websites where you can pick up gig jobs to earn extra income while studying. These websites may even provide you with business ideas for college students. You may even want to look at student-focused online forums and subreddits to see how other students are making money.
If you are planning on getting into copywriting and would like to be part of an award-winning digital agency, check out our career page for more information.