Job description
Revpanda – marketing agency of the year, is in the lookout for a committed, deadline-driven Sales Intern with excellent English language knowledge (both spoken and written) to join our excellent Business Development team.
The Sales Intern will complete all tasks assigned by the experienced colleagues within the department, which may include conducting market research, identifying business opportunities, managing email campaigns, generating sales leads, participating in meetings, account management and assisting the Business Development department wherever possible.
To be successful as a Sales Intern, you should be willing to learn as much about the company as possible and be able to spot opportunities that have been overlooked by others. Outstanding Sales Intern is problem solver who knows the value of building lasting, professional relationships with clients.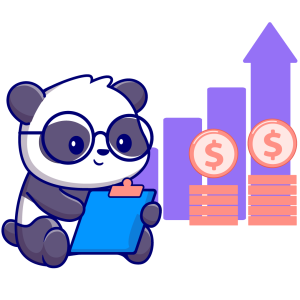 The responsibilities
Work closely with the Business Development Managers and complete all allocated tasks (account management f.e.)
Attend and participate in meetings, workshops, events
Update documents and sales records
Review sales performance against sales targets
Be able to take instruction, but also work unsupervised when required
Observe and carry out business development processes
Identify potential weaknesses and offer improvement suggestions
Assist colleagues with ad-hoc duties
Keep a log of everything learned and deliver presentations to colleagues and other stakeholders
Requirements
Degree in marketing, business or similar field would be a plus
Strong self-motivation and willingness to learn
Ability to work as part of a team and independently
Professional level of English (both written and verbal)
Ability to work in dynamic environment and to multitask
Superb interpersonal skills
A professional attitude to work and high level of responsibility
Good organizational and time management skills
Creativity and open mindset
Interest or experience in iGaming industry
Willingness to pursue a career in Business Development field
What we offer
Friendly and supportive colleagues
Diverse opportunities for professional growth and career development
Full-time employment opportunities after successful internship
Possibility to take part in international conferences and online courses
Extensive benefit package (national holidays, additional days off, etc.)
Corporate events
Internship allowance (It is paid internship)
Possibility to work remotely from anywhere
Opportunity to learn from industry leaders