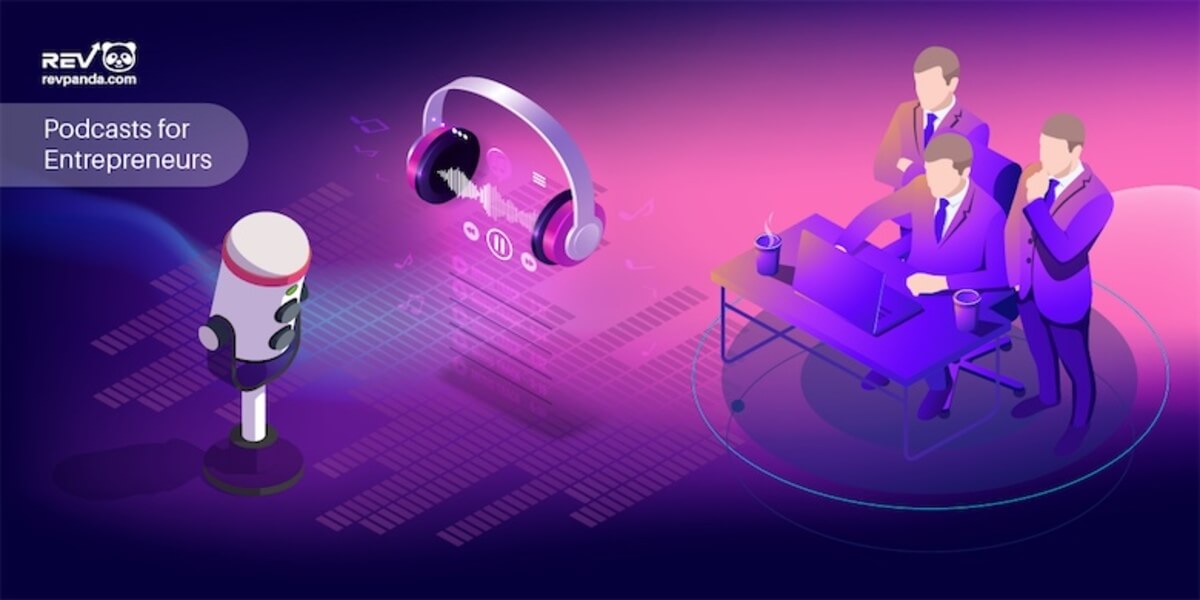 Successful entrepreneurs are always looking for education. There hasn't been a single person in business who hasn't sought out valuable knowledge from others. This is now easier with podcasts. On this page, we want to introduce you to the best entrepreneur and business podcasts. We also want to give you advice about why listening to podcasts for entrepreneurs may be worth your time. In fact, it may even be worth taking time away from the hustle and bustle of the business world to listen to them.
What Is a Podcast and Why Are They Useful for Entrepreneurs?
Podcasts are similar to a short radio show, or perhaps an audio version of business TV shows. They last between 30 minutes and an hour and are often highly focused on a specific topic. Guests often share compelling stories, while the hosts may provide extra information, making them a great source of informative content. There will often be multiple episodes of a podcast, with many of the weekly podcast recommendations we have later on totalling dozens to hundreds of episodes.
Listening to podcasts can be an extremely useful tool for entrepreneurs for a variety of reasons. It gives valuable insights into the world of business, whether you have an online business, or have your own business on the high street. These podcasts will be loaded up with business tips (e.g., on online marketing) and actionable advice to help take your business to the next level.
The reason why podcasts are useful for entrepreneurs is that they impart knowledge that can be difficult to get elsewhere. Podcasts for entrepreneurs are designed specifically to teach people new things to help improve their businesses.
Benefits of Podcasts for Entrepreneurs
Listening to popular podcasts will have a whole host of benefits. When you listen to a great podcast, even if it is on the shorter side of things, you will pick up a ton of ideas from real business experts. Let's go through some of the main benefits of podcasts for entrepreneurs.
New Business Strategies
In the tech industry, a lot of major figures went from nothing (normally fresh out of college) to big players in the business in a matter of years. Mark Zuckerberg is a great example, as his creation, Facebook, experienced a meteoric rise in popularity within a few years. We can guarantee that Zuckerberg didn't anticipate the sudden success, and he was likely unsure of how to proceed. Building a successful business is not an innate talent, and he undoubtedly relied on the guidance of numerous business experts to develop effective strategies.
Chances are, you probably wouldn't have access to the same resources as somebody getting billions of dollars in investment. However, this doesn't mean that you can't learn new business strategies for establishing your startup's brand. When a podcast interviews successful entrepreneurs, you can find out how they became successful, and how they adopted strategies for their businesses. You can adapt these strategies for your own business. At the very least, you will start to get ideas about the best ways to run a business.
Staying Up to Date
When you run a business, you will often spend a ton of time focusing on your business and ignoring whatever is going on in the world. This includes news that may impact the way that your business is run. However, aspiring entrepreneurs should listen to podcasts to stay up to date with news that is relevant to them, such as emerging tech trends, the recent surge of AI in the business sector, and the popularity of new products.
It isn't uncommon for podcasts to bring in analysts to decipher the latest news in the business world or offer financial advice on trending markets. Podcasts packed with business strategies are fantastic, but sometimes you just need somebody to catch you up on world events, particularly those events that may impact your business. This is one of the main reasons why we listen to business podcasts. We need that regular news digest.
Networking Opportunities
This may not be for everybody; however, podcasts can be a great way for entrepreneurs to connect with others in their industry. You have to remember that the people listening to and appearing on these business podcasts are top entrepreneurs. If you see an opportunity to offer your assistance, it could be worth reaching out and attempting to establish a professional connection.
Once you are successful yourself, you may even find that the best podcasts will reach out and try to get you as one of the guests on their shows. You should also remember that many of these podcasts are essentially business meetings, and people will be conveying their business in the best possible light. Even if you do not use podcasts for networking, you may pick up some effective words for business meetings.
Gaining Inspiration
This ties into the first point; podcasts offer not only actionable advice but also a source of inspiration. Running a business can be a rollercoaster ride filled with ups and downs, and you will know that there will be times during your entrepreneurial journey when things may look a little bleak. There may be times when stability seems more appealing, and you long for the security of a traditional job. A good podcast shows its listeners that even the most successful entrepreneurs struggle sometimes and that perseverance and resilience are key qualities for businesses.
Top 5 Entrepreneur Podcasts in 2023
There are many must-listen podcasts out there, but it's important to be mindful of how much time you allocate to listening. We have seen many cases of serial entrepreneurs getting wrapped up in listening to podcasts and never actually focusing on their own business. Avoid falling into this trap and maintain a healthy balance.
We have come up with a list of the five best business podcasts for you to listen to and get valuable information from. They give the best overview of the business experience, and eager listeners sing their praises on an almost weekly basis.
Entrepreneurs on Fire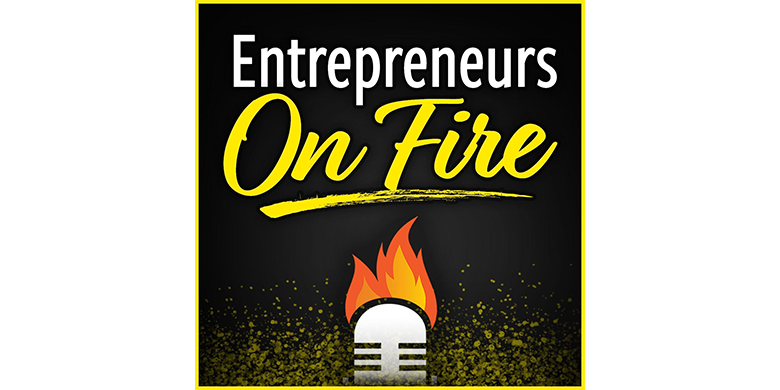 Entrepreneurs on Fire, hosted by John Lee Dumas, has over 3,000 episodes to delve into. While there is a bit of actionable advice in this podcast, most of it is focused on inspirational stories from other entrepreneurs. We must say, some of these stories can be incredibly powerful. If you're seeking an extra push in your entrepreneurial journey, Entrepreneurs on Fire is a great place to start.
The Tim Ferriss Show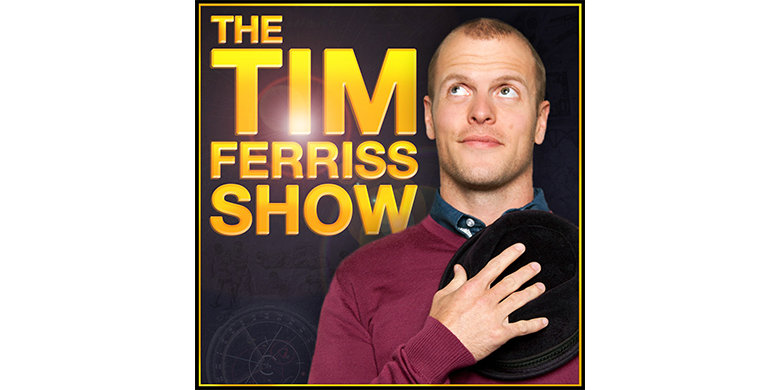 You may know Tim Ferriss from The Four Hour Work Week, which is one of the first things people read when they are seeking to achieve financial freedom. The Tim Ferriss Show expands on that book a bit, as Ferriss brings in a diverse range of guests from all over the world (not just in business, he has had some major movie stars too), and finds out more about their success. If you're an aspiring entrepreneur looking to level up your skills, this podcast is a fantastic resource.
The GaryVee Audio Experience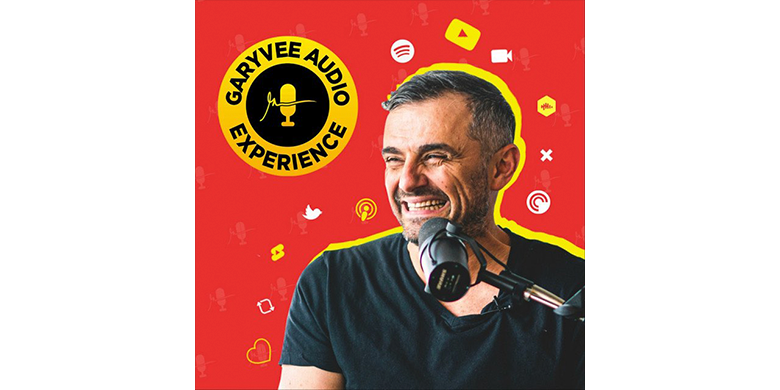 If keynote speeches and entrepreneur-focused information are more your thing, then The GaryVee Audio Experience is where you should be. We have seen people argue that his podcast can be a little bit bland, but we couldn't disagree more. The GaryVee Audio Experience stands out as one of the most useful podcasts available today.
This Week in Startups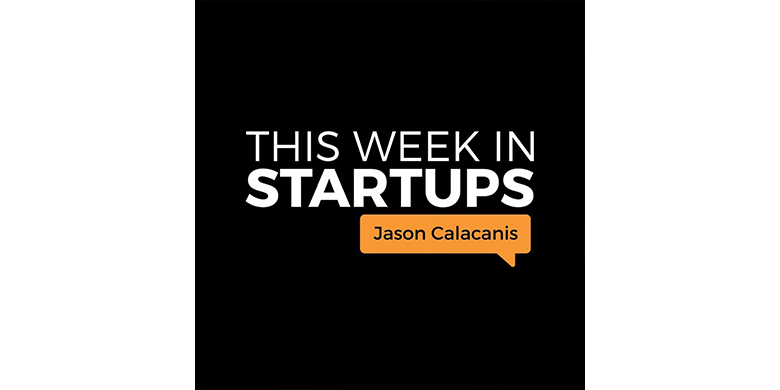 Spending your time trawling the latest news on start-ups and not running your business? You should give This Week in Startups a chance. This amazing podcast is packed to the brim with news relevant to startups, including new launches, product ideas, top tips, and a ton of business news.
How I Built This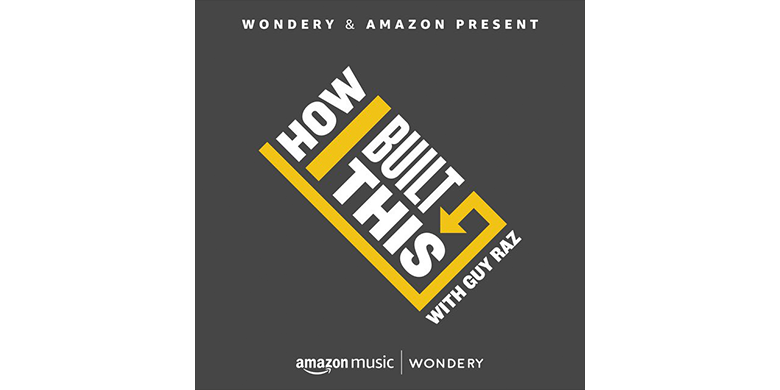 How I Built This is the perfect podcast if you're curious about the stories behind successful companies. The podcast covers both large and small businesses, and using interviews, research, etc., they tell you how even the largest corporations started with humble beginnings. There are a few actionable tips here, but mostly the podcast focuses on the inspirational stories of successful entrepreneurs.
Tips for Finding the Right Entrepreneur Podcasts
Entrepreneur podcasts are a great source of inspiration and education for business owners. However, with so many available options, finding the right podcast for entrepreneurs can be really challenging. In this section, we will provide you with some valuable tips for finding the right entrepreneur podcasts that align with your interests, goals, and preferences.
Identify Your Specific Business Interests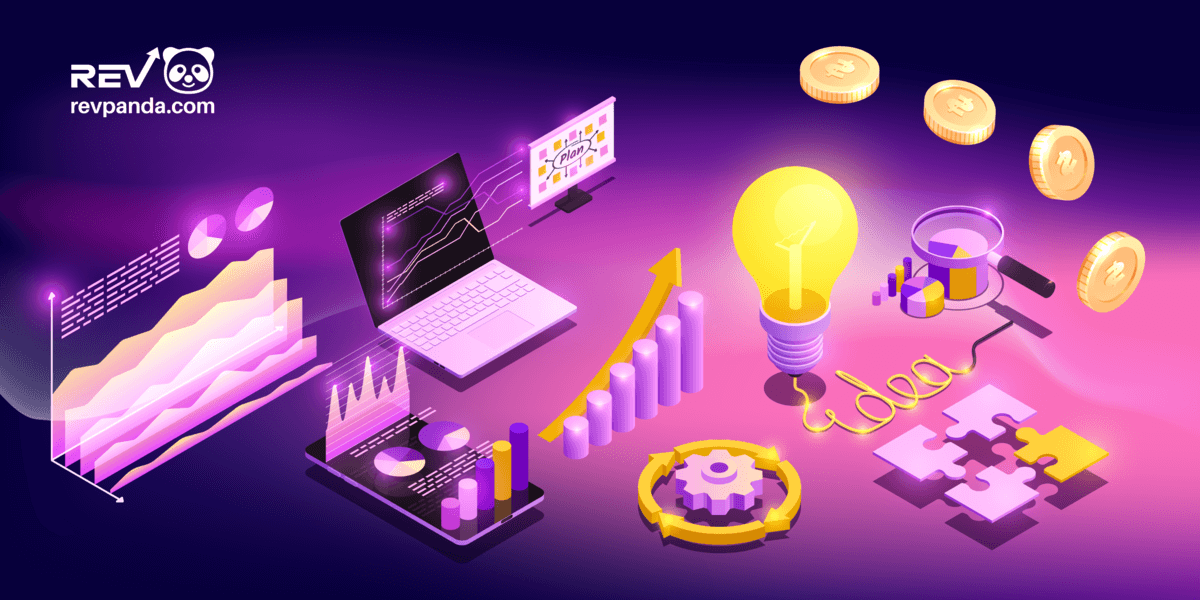 First things first, it's important to identify your specific interests and niche in the business world. For example, you probably wouldn't want to listen to a business podcast that targets an online business if most of your work is carried out offline. If you are playing a specific role in your business, then you may want to follow a podcast that talks more about that role. For example, if you are blogging, you may want a podcast that focuses on blogging strategies. If more of your time is spent managing the finances, then a business podcast on accounting or something would go a long way. Platforms like Apple Podcasts provide tools to help you find the perfect podcast to match your business interests.
Look for Podcasts with a Niche Focus
While general podcasts have their place, we prefer podcasts with a much more niche focus to them. This has several advantages. Firstly, it means that you have a knowledgeable host. The podcast host must be somebody who really knows what they're talking about to provide accurate information. Remember, the host is often the one interpreting the information for the listener. In other words, they are the mediator between the information and the audience, so they need to understand what they are talking about.
Secondly, niche-focused podcasts tend to explore their topics in greater detail. In the business world, you need to take a deep dive into everything. The deeper the podcast dives into information, the more you learn, and the more knowledge you have to put into action yourself.
Read Podcast Reviews and Ratings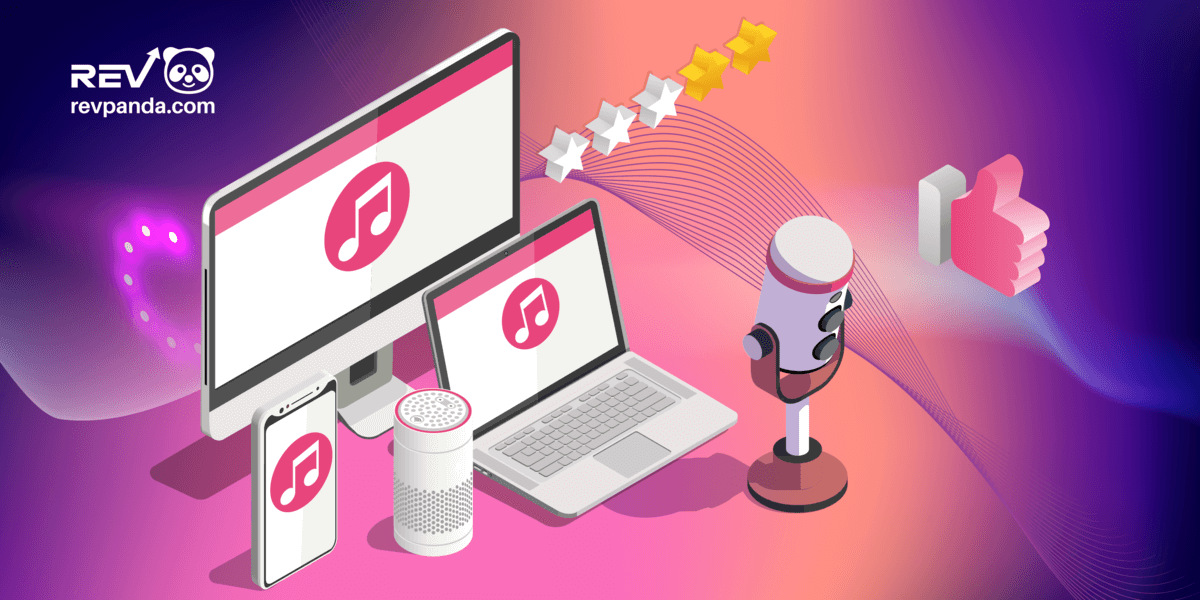 Every podcast platform has reviews and ratings for the podcasts featured there. Make sure that you read these reviews and ratings. Typically, extreme reviews, whether positive or negative, don't provide a comprehensive overview of the content.
It's advisable that you look for reviews in the 3-4 star range that highlight both the positives and the negatives of the podcast. This will give you a better insight into whether that podcast is right for you.
Seek Recommendations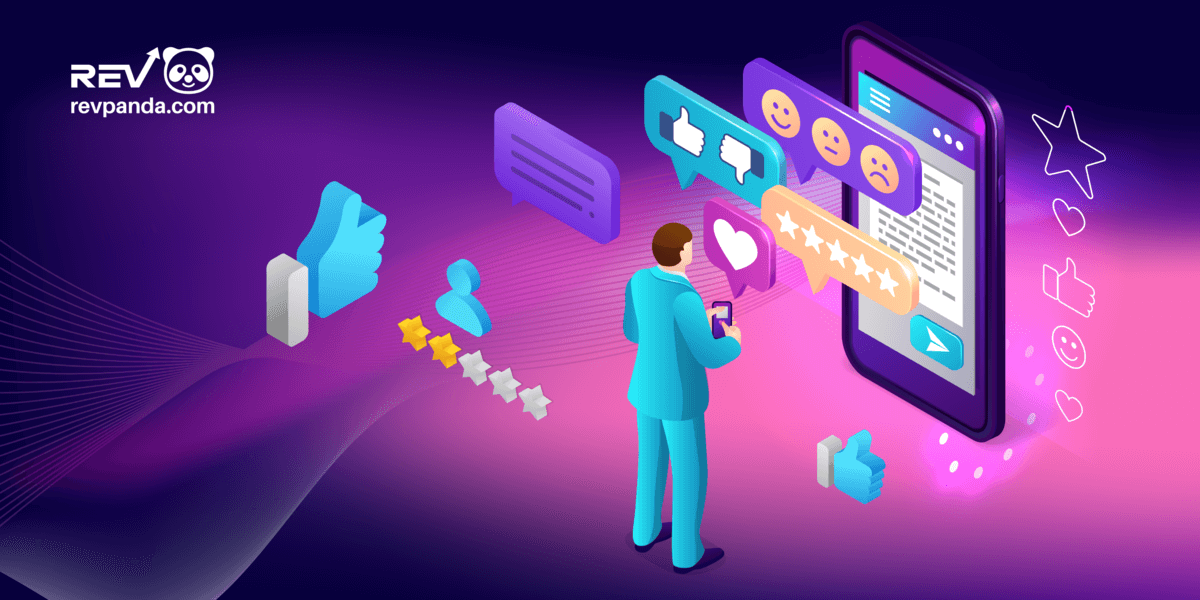 You probably landed on this page because you wanted some podcast recommendations. That's a fantastic start, but remember; we're not the only ones qualified to give recommendations. Ask your friends, family, and other entrepreneurs for suggestions.
If other people tend to talk highly about a podcast, then there is a pretty decent chance that the podcast is worth checking out. It doesn't always mean it is, but it is going to be a great starting point for doing your own research.
Try a Variety of Podcasts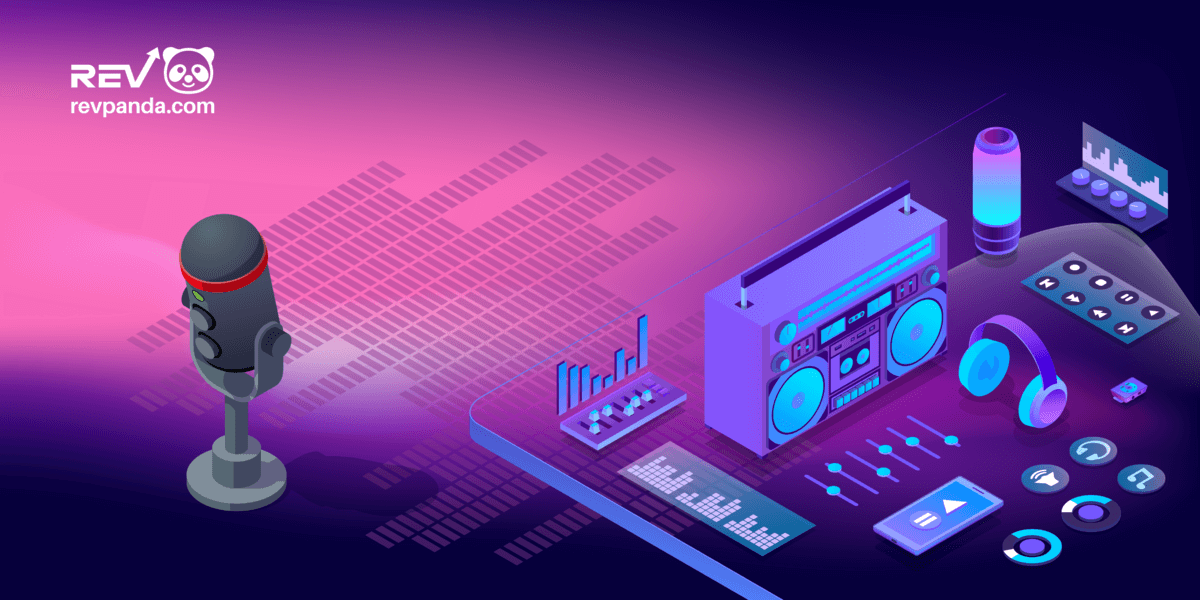 A podcast isn't like a relationship. There is no need to commit yourself to one podcast for the rest of your entrepreneurial journey. Don't be afraid to experiment with different podcasts to find one that is a good fit for you.
As we said, there are a lot of podcasts out there that get great reviews, but that doesn't mean that they all resonate with you. By all means, give those good podcasts a listen, but don't be afraid to try out other suggested podcasts as well. Sometimes, it may take several (around 5–10) podcasts before you find one that resonates with you.
How to Make the Most of Entrepreneur Podcasts
So, you've found a podcast that you like. What next? Do you just switch it on and listen while you work? Well, no. We find that the best way to listen to a business podcast is to actively engage in it. Let's give you a couple of tips here.
Listen with a Purpose
When you listen to a podcast, you should always listen with a purpose in mind. You want to go into that podcast thinking that you will take away at least some useful information from it. All podcasts will have a short description of what you will find in them. You may sometimes find that you listen to a regular podcast that has an episode that doesn't necessarily resonate with you. That's fine. If the podcast doesn't seem interesting, and it doesn't seem like you will gain useful information from it, then give it a skip.
It's also worth remembering that active listening is key to listening to business podcasts. It shouldn't be something you have playing in the background while you multitask.
Take Notes
Whenever you are listening to a business podcast, imagine that you are sitting in a room with some of the best and brightest minds in the business world. It's important to take notes because every piece of information can be incredibly valuable for you.
Whenever we listen to a business podcast, we always end up with a notepad full of information. We often look back at this information when we need clarification on certain points, or whenever we need new business strategies to tap into.
Even if you don't revisit your notes, it is still worth taking them. When you take notes, it triggers your brain into memorising the material. Even if you don't remember where the information came from, you will still put it to use.
Implement New Strategies
Not everything that you listen to on a podcast is going to be useful to your business. This is perfectly normal because trying to implement every single idea that is thrown your way would likely result in failure.
That being said, if there are new strategies that you learn from a podcast, don't be afraid to implement them in your business. While they might be modified to suit your business needs, incorporating new ideas may lead to positive results.
Listen for Inspiration
Sometimes, listening to podcasts can serve as a source of inspiration for you, especially if you are feeling a bit demotivated with your business. The speakers in these podcasts often talk about the low points they have had in their business lives. These interviews will show you that despite having a few bumps along the way, you can build a successful business.
In other situations, you can listen to podcasts to gain inspiration from different business strategies. These suggestions are intended to provide you with new methods to operate your business, even if you don't have to imitate them exactly.
Engage with Podcast Guests and Hosts
If you listen to podcasts on a topic that interests you, then make it a priority to interact with the hosts and guests. Many of these podcasts will have social media platforms for this purpose, including Reddit, Twitter, and Facebook. Engaging with hosts and guests will often lead to learning more useful information, which can help you gain valuable advice and clarify certain points.
Another important benefit is networking opportunities. Engaging with others on social media who share similar interests may help you identify business or collaboration opportunities. In some cases, networking on social media can even result in finding a co-founder for your business.
Podcasting as a Marketing Tool for Entrepreneurs
You may even want to consider launching your own podcast to advertise your brand since podcasting is a powerful strategy for building and enhancing your business. You can always start working with a digital marketing agency if you don't have the resources necessary to start your own podcast. This can be a great option for your business if you don't have the time or resources to start a podcast.
If you don't like the concept of starting your own podcast, you might think about being a guest speaker on a podcast episode to promote your brand. While participating in a podcast may not be for everyone, it can bring valuable revenue to your business.
Conclusion
You should always strive to listen to podcasts if you are an entrepreneur. It's important not to take too much time from your business, but listening to one or two a day could be really useful. You can learn new business strategies, gain motivation, and may even be able to spot networking opportunities by regularly listening to podcasts for entrepreneurs. Also, listening to these podcasts might give you an insight into using the most effective copywriting services for your brand because many successful entrepreneurs who are guests on these podcasts share their tips and techniques on how to use compelling content that connects with their audience.
Remember, you will only get to enjoy these benefits if you actively listen to podcasts, so don't be afraid to take notes, and interact with the guests and hosts. The more effort you put in, the more you will benefit.