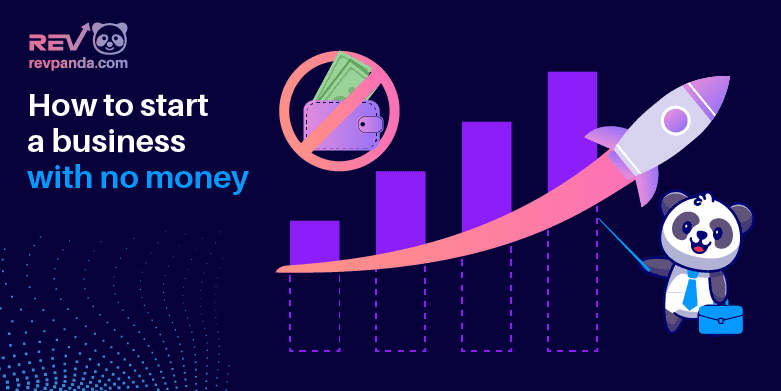 While initial funding and subsequent financial support are important, the lack of resources is no excuse to give up on a legitimate business idea. You simply need to think out of the box.
"I want to start a small business but have no money" is perhaps the most common excuse people give themselves to justify their lack of will to try. And while a passionate team of lenders willing to extend a generous line of credit or friends and family with deep pockets makes it a lot easier to follow through with your ideas, the lack of funding shouldn't deter your ambitions.
If you're confident in your ideas and have a clear vision, keep grinding till you bootstrap your way out of the situation. There is no shame in starting small. You need to pivot your resources, get creative, and differentiate yourself from the rest.
How To Start Online Business with No Money?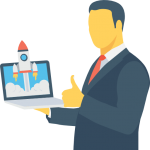 While you can start a business with limited funding, you must get creative to optimise resource utilisation. Do as the Marines say, "improvise, adapt, and overcome". If you take resources, connections, and contingencies into account, your goals will mature over time. Remember to start from the basics and work your way up the ladder.
Start With a Plan
Start by creating an outline of your idea. It doesn't have to be detailed. Keep it short and precise so that anyone who reads it understands the core concept of your product or service. Next up, evaluate your resources like finance, connections, potential partners, and customers. Plan the next course of action based on your budget.
Financing the Business
If you don't have the necessary funding to start a business, you need to raise money. Unless you can borrow from friends and family, you must find alternate financing options. The three most prevalent solutions are:
Crowdfunding
If you think your idea is worth every penny, crowdfunding platforms can help raise funds. Websites like Kickstarter, Patreon, and GoFundMe are some of the best places to start your journey.
Venture Capitalists
Banks and other financial institutions can be willing to extend a generous line of credit if they like your idea. Just be aware of what you sign and the related clauses. Extravagant interest rates will kill your company long before it starts.
Angel Investors
Angel investors are known for making high-risk investments in startups with promising ideas. For more details on how angel investment works, here is an interesting article on how to get started.
Bootstrapping
Bootstrapping describes the minimalist way of starting a business. It's when you arrange finds on your own without angel investors, venture capitalists, or friends and family. Bootstrapping is 100% self-financed. It helps keep the costs down as you constantly monitor what you must buy, rent, or loan.
Grants
The federal and local governments often have a grants program for funding startups. These commonly include zero-interest loans and extended timelines for return. On the flip side, the application process is usually lengthy, and there is a long queue of potential candidates waiting in line.
Friends and Family
The benefit of borrowing from people you know is they don't check your credit score before lending. However, unless they have very deep pockets, the investment is restricted. The downside to borrowing from friends or family is you pay in strained relationships if your startup fails.
Business Incubator
If you have a robust business plan, you can consider applying for a business incubator. These programs are sponsored by local authorities, education institutions, or regional economic development organisations. Upon acceptance, you get the required funds for your startup, along with shared office space and administrative services.
Think Big, Go Small
When starting a business with restricted funding, you need to meticulously plan your finances. Minimise unnecessary fixed costs like salaries, rent, and other bills. Make a list of expenses that are necessary and make a second list of tasks that you can accomplish for free. While this might take a little time, you'll gain valuable experience along the way.
Building the Entrepreneurial Mindset
On your journey to success, you must learn how to become a business owner with no money. Start with whatever little you have and maximise results from available resources. And it isn't just the finances we're talking about. Relationships, skills, experience, and knowledge are all valuable resources. Analyse how your connections could help optimise resource utilisation. For example, partnerships can help split the burden, change the trajectory of the venture, and increase productivity.
If you're only willing to invest in your business ideas when there's an obvious profit to be made, you're in the wrong profession. By investing only what you can afford to lose, you optimise resource utilisation while maintaining flexibility in the new business.
Take two entrepreneurs, for example. The first refuses to leave a well-paying job until they find a business opportunity that pays out a similar revenue. The second is willing to invest a small portion of their life savings and two years of their time to build a business with no immediate financial benefits. The latter is developing the entrepreneurial mindset.
By thinking like entrepreneurs, you're at an immediate advantage. You increase your chances of success by simply not becoming too fixated on the prize but responding to the changing environment. This is a competitive advantage that startups have over established firms since the latter tend to have greater incentives for sticking to a routine. A new business isn't bound by the same routine and can benefit from shifts in technology, consumer preferences, or evolving norms by simply realigning its business plan.
Best Business to Start with Little Money
With the advent of technology, there are countless ways of starting low capital businesses on the internet. Running an online company allows the owner to earn revenue from anywhere on Earth. While the ideal is enticing, a majority of potential entrepreneurs don't know where to start.
Leveraging your strengths as you work on your weaknesses is the most important step in running a successful business. Design your product or service accordingly while making sure they fulfil specific customer requirements. On that note, here's our list of the easiest businesses to start with no money.
SEO Consultant
If you're familiar with the ins and outs of how to promote your business on the internet, why not get paid for it? Being an SEO consultant is a lucrative proposition as numerous small business owners don't realise the potential impact of search engine optimisation on their business. Start by identifying potential customers and educate them about the benefits of digital marketing. But remember to keep yourself updated with the ever-changing Google algorithms to stay relevant in the field.
Social Media Consultant
While larger businesses tend to hire social media consultancies to manage their social profiles, smaller companies keep things in-house. However, most owners are overwhelmed as they deal with too many things on the plate. As a social media consultant, you can educate potential customers about the positive impacts of maintaining a social media presence. Help your clients determine the best business plan, target audience, content, and posting schedule. And watch your business grow as their follower count goes up.
Web Developer
If you're an artistic genius who obsesses over the visual aspects of a website, like a layout, theme, and colour palette, you have the necessary pre-requisites to be a freelance web developer. If you're unsure where to start, there are plenty of online courses that you can sign up for. While proficiency in HTML, JavaScript, and CSS is crucial, possessing a weird eye for detail and problem-solving skills is a bonus. Put your technical and creative skills together and help your customers build a business.
Blogger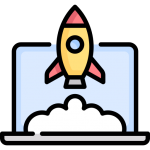 Perhaps the easiest business to start as almost everyone seem to be doing it. However, competition shouldn't derail your business plan. If you excel at penning down words and have something exciting and useful to share with the world, don't hesitate to start content writing. Build a low-cost website using a Content Management System like WordPress or Weebly and start publishing high-quality content for the viewers. Once you build a rich follower base, you can make money from selling courses, e-books, webinars, sponsored posts, and ad commissions.
Content Creator
Platforms like Fiverr, Upwork, and Freelancer offer great employment opportunities for freelance writers, artists, editors, photographers, and videographers. The amount of money you earn depends on your skill, experience, and drive. Specialisations like technical writing, wildlife photography, corporate video production, translation, etc., are some of the most lucrative career choices.
Virtual Assistant
If you have a knack for management, you can put those organisational skills to work by becoming a virtual assistant. VA services can include many tasks, from simple data entry to answering telephone calls, coordinating meetings, making travel arrangements, and everything in between. You can find VA assignments on platforms like Zirtual and TaskRabbit.
Affiliate Marketer
If you're passionate about e-Commerce and love marketing new businesses on the internet, you should consider starting a business in affiliate marketing. Word-of-mouth advertisements are a great way to promote your business, and many companies will pay hefty commissions for generating leads. If you're looking to start a business with no money, affiliate marketing is a great proposition. Leverage your website and social media connections and start your business from the spare room at home.
App Developer
With the advent of technology, smartphones have become an integral part of our lives. Therefore, it's hardly surprising that the demand for app developers have shot through the roof. If you have a killer idea for an app and the technical skills to run with it, you can build a fine career in app development. If you've just got the idea or the skill, you'll find plenty of people seeking a partnership venture. Your chances of being successful depend on how effectively you promote your business.
eCommerce Retailer
Be it electronic equipment or pet supplies, there is a market for everything on the internet. Niche market eCommerce retailing can help you reach potential customers with very specific requirements. Differentiate your website from the competition and build your reputation over time to boost credibility. Form a joint venture partnership with retailers to simplify shipping, avoid storage costs and the need to hold inventory.
Remote Tech Support
A new business generally doesn't have the budget to employ an IT staff full-time. So, when the hardware goes haywire, companies seek professional help. If you're a tech-savvy entrepreneur willing to offer your services for a price, the remote tech service business is a lucrative proposition. While some companies seek licensed operators, others will only check your portfolio. You can initially reach out to friends or family to check if they need remote IT assistance. Slowly reach out to local businesses and find employment opportunities on freelancing platforms like Upwork.
Reseller
The idea behind the resale business model is simple. You acquire products and services for cheap from the creator and sell them to other people for a profit. Dropshipping and wholesaling are the two primary business models that you can follow. In the case of dropshipping, you'll acquire the products directly from the manufacturer and deliver them to the buyer. This method requires zero investments and is ideal for starting a business with no money. Wholesaling requires space up-front and greater investments. But you'll have greater control over the business and generate more money.
How to Start Business from Scratch?
Once you've made up your mind and are ready to explore the opportunities, you need certain tools to formally start the business. While most of them are free, some cost a bit of money.
Business License
If you plan on forming an LLC, partnership, or corporation, you need to fill out the required paperwork to keep things strictly professional and get an official business license. While you might have to shell out a certain amount of money in fees and related legal expenses, it won't burn a hole in your wallet.
Domain Name
No matter what you do, a business without a website simply doesn't cut it anymore. Start with the basics and register a domain without wasting precious time. Keep it short, professional, and relevant to your services. While a catchy domain name plays a crucial part in defining a brand, it's hardly a reason to go over budget.
Website
Dedicated services like HostGator and WordPress make website development a breeze. If you don't want to spend a fortune initially on the design, there are numerous free themes and plugins that you can legally use. However, we strongly recommend hiring professional digital marketers to help with navigation, usability, and marketing.
Plugins and Software
The internet is full of free resources. While some are garbage, you'll find tons of useful tools if you look in the right places. From setting up your website to designing, content creation, and invoicing, you can accomplish a lot for free. And free doesn't always mean low quality. A few indispensable free tools include Canva, Hootsuite, WordPress, Squarespace, Freshbooks, Quickbooks, and more.
The Perks of Starting a Business with No Money
Starting a business with no money has too many benefits. First and foremost, working on a shoestring will teach you a lot about financial management. You'll learn the importance of prioritising funds since you must procure inventory and equipment without exceeding the budget.
Secondly, since you're starting from a fresh page, you'll have greater control over individual elements of the venture. Some of the key benefits are:
1. No pushback from the old managers and employees that detest change.
2. No old equipment to upgrade
3. No incentive to overshoot the budget to retain experienced employees.
4. No delusional clients to deal with.
5. No negative reviews online to malign the business.
And lastly, starting your business without a ton of money and being successful offers a level of self-satisfaction that is hard to rival. Not many people would trade in that feeling for anything else in the world. In fact, experienced businessmen believe that the best way to run a business is to start from scratch and build your way up.
The Downsides of Starting a Business with No Money
While there are countless benefits to starting a business with no money, it has its downsides too. For starters, the business and the owner become inseparable entities. Therefore, scalability becomes an issue after a point as the owner can only accomplish so much in a day. And it's easy to burn out and feel overworked at the end of the day. Selling the business isn't an option either because it's not worth much without the owner.
To overcome these hurdles, an entrepreneur must set up SOPs and train others to replicate the operations in their absence. Automate the tasks as much as possible and limit your role in daily operations as the business expands. Starting a business from scratch is inherently riskier than buying an existing business that is already making money.
This is why it's difficult to gather funding for a startup compared to finding lenders for taking over an existing business. Despite the downsides, it's empowering to realise what you can achieve with restricted funding. This helps boost confidence and keeps you motivated to stretch your limits.
Patience and Persistence Are the Need of the Hour
While it isn't easy to start a business with no money, more and more people are doing it every day despite the odds being stacked against them. The reason is simple. If you want financial freedom and success in the long run, you need to start your business.
The internet is filled with free tools, knowledge, and experience to help with your endeavour. Whether you need a laptop, business cards, or a warehouse, you'll find reliable leads online. And while you cannot avoid certain expenses, most of what you'll need to get started can be acquired for little or no money.
While bootstrapping is initially the best way forward, you'll eventually have to raise funding. If you're fortunate enough to have a high-paying job and can save up, you won't have to deal with the hassles of repaying loans. If not, crowdfunding, angel investments, and grants are viable fundraising alternatives.
Expansion and Future Prospects
As your startup grows, testing new ideas and feedback becomes crucial for improving the products or services. The best part is none of these costs a dime. Once you identify a business model that works, here are a few ideas that will help expand the horizon.
1. If you sell a product, consider adding a complementary service to your portfolio and vice versa.
2. Upsell your products or services to the same customer by uncovering their needs and tweaking your portfolio.
3. Sell your products and services to a broader range of customers based on similar interests.
Scaling a business is generally easier compared to starting from scratch since you already have an established baseline to work with. Expanding a business induces stability and helps manage future growth.
No matter what venture you're into, it's crucial to keep going. Since your plate is already full, over-analysing a situation can cause more harm than good. After all, nobody said starting a business with no money would be an easy task.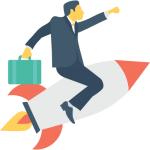 Learning to negotiate is a key skill for any budding entrepreneur, especially since you'll be working with limited funds. Negotiating your way through recurring expenses could be the difference between making or spending thousands of dollars.
Whether you're new to entrepreneurship or run a successful business venture, improving your bargaining skills will come in handy time and again in both personal and professional scenarios. There are several informative and interesting articles on how to be a shrewd negotiator. Chris Voss, Dr Larry Iverson, Zig Ziglar, and Brian Tracy are some of the most revered speakers on the subject.
People also Liked