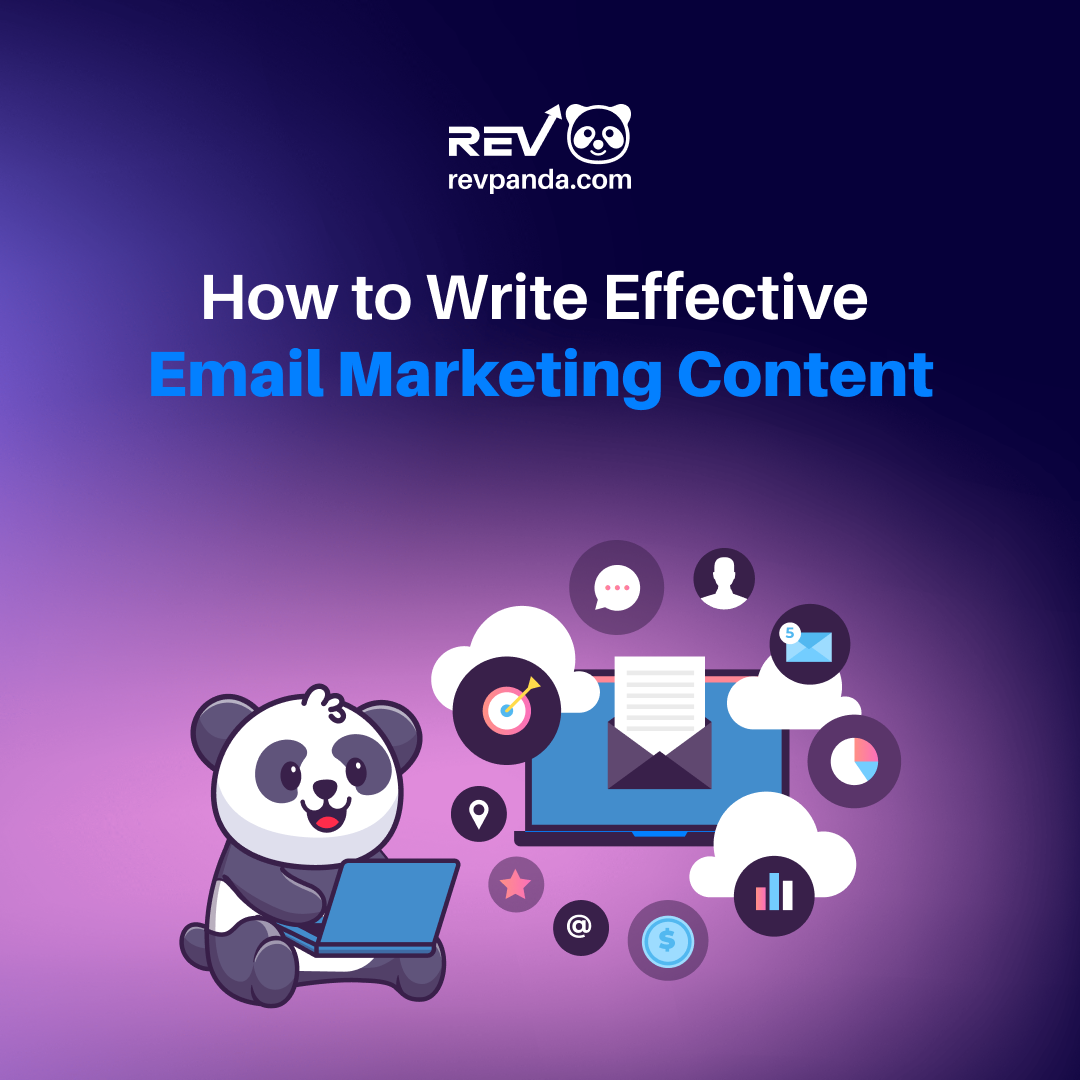 The Complete Guide to Writing Effective Email Marketing Content
Explore how email marketing campaigns are cost-effective solutions for your business to boost conversion rates, revenue, and more!
Click on a title to jump to a section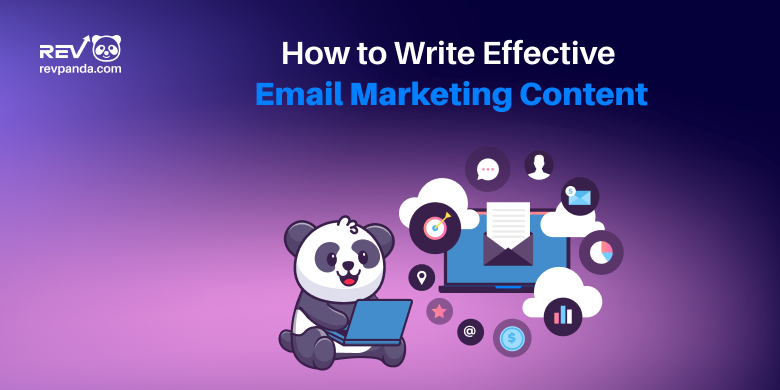 Compelling email subject lines increase the chances of engagement, while advanced email marketing campaigns make it easy to target your preferred audience. Since email marketing campaigns are popular across the globe, we will take a closer look at them and explain everything that you need to know about email marketing. We'll also talk about why you should use email campaigns and what you can expect from them. Let's break down the details.
What is Email Marketing?
Just as the name suggests, email marketing is a type of copywriting using advertising processes that allows you to target an audience and increase engagement with your consumers. The idea behind an email marketing strategy is to boost conversions and generate revenue for your respective business.
Here's an interesting fact related to email marketing. The first marketing email was sent way back in 1978, and it was a massive success. Email subscribers proved to be quite engaging, and the campaign resulted in $13 million in sales!
Thanks to its success, email campaigns have become commonly used throughout the years, and they have expanded rapidly in the past couple of years. Of course, planning and launching these campaigns is not as easy as it may seem.
There are a lot of things you should consider. First of all, you need to know how to write email marketing copy—one that is both short and concise and will intrigue the email subject line.
To add to that, you must launch different campaigns through which you will collect emails from your consumers. That way, you will have a way to reach them. Launching email marketing strategies is pointless if you don't have emails from your target audience, right?
Why is Writing Compelling Email Content Important?
When writing email marketing content, it is important for the content to be compelling. After all, you need to convince consumers to further engage with you. That is how you optimise conversion rates and, ultimately, increase your revenue.
That's the reason many marketing specialists take special courses where they learn all the tips for writing compelling and interactive emails.
Here are some statistics that will help you understand the impact of a good email marketing message.
How are Marketing Emails Different from Sales Emails?
A marketing email campaign is sometimes confused with sales email marketing. We are here to tell you that there are quite a few differences between the two.
While marketing emails are sent to already-existing customers, an email from the sales team introduces a service or product to potential customers. Here's a comprehensive comparison between these two types to help you understand their differences.
Marketing Emails
Sent to existing customers
Uses colourful fonts and images
Need customer permission before sending them
More automated emails
Boosts customer loyalty
Sales Emails
Sent to prospective customers
Usually feature plain text
Don't require customer permission
Personalised emails
Increases new customers
Why Should You Use Email Marketing in 2022
One of the biggest questions about email marketing efforts is why you should use this form of advertising when you have other methods that many consider more effective.
One of those methods is social media marketing. After all, by the end of 2021, more than 4.2 billion people used social media. The number is set to increase to 6 billion by 2027.
The sheer number of people that are present on these platforms makes them the perfect place to launch your online marketing campaign and reach more people.
Although that is true, there's been massive email marketing success as well. Earlier, we mentioned that small and mid-size businesses rely on emails to have engaged subscribers. Not only that, but you will be surprised when you see that the effectiveness of a successful email campaign is far greater than you'd imagine.
High Open Rates of Welcome Emails
Here are some numbers to prove that. The open rate of emails is among the best ways to track your results and see whether there's success with your marketing communications. The average open rate for welcome emails is 82% and personalised emails boost open rates by more than 50%. In terms of ensuring revenue, one of the best ways to convince your customers to go forth with a certain order is with the so-called "abandon cart" emails.
Customers Like to Engage With You
If you thought that we'd stop with the statistics and numbers, you're wrong. Research shows that 49% of customers would like to receive promotional messages via email. Not only that, but they state that they want to receive multiple messages.
People are open to receiving weekly promo material from their favourite brands. Not only will you inform them of the latest developments, but you will also boost the chance of conversion with these promo marketing emails.
How to Write Effective Email Marketing Content
As mentioned earlier, an email marketing message requires a lot of skill and effort. Not only do you need to make the messages pleasant to the eye, but you also need to make sure that they are written in simple language yet provide customers with engaging material. The best marketing emails are the ones that are readable on both desktop and mobile devices and will help you boost conversions.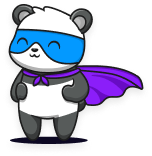 Identify and Write for Your Target Market
The first part of the process is identifying your target audience and market. You need to determine the age, gender, location, and preferences of your customers. That way, you'll have the chance to send personalised emails, leading to much higher open rates.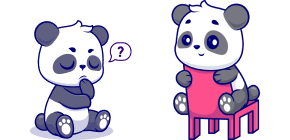 Ensure Your Mail Reflects the Personality of Your Brand
Each brand has its own identity. The goal is to turn the brand identity into a brand image. The brand identity reflects the business's personality, and that is exactly what you should go for. By reflecting the personality of your brand in the email, you'll increase the chances of your clients seeing you the way you want to be seen.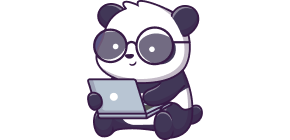 Make Your Message Scannable
Let's just face the facts here. Nowadays, people don't bother too much to read email messages. In most cases, readers scan the mail and search for certain keyphrases and keywords that will help them understand what the mail is about. So, use bullet points, keywords, images, and other visual elements to capture their attention and ensure your message is seen.

Make Sure the Email Copy is Aligned with the Subject Line and the Preheader
Convincing customers to open your emails is difficult, but losing them isn't. And if the email copy isn't in line with the subject line copy and the preheader, that's exactly what will happen. So, always make sure that you don't trick them with the content of your message.
11 Key Ingredients for a Good Marketing Email
The better the email marketing campaign is, the higher the customer loyalty will be. That will result in better conversion and higher revenue. After all, the goal of each business is to increase its revenue and become more profitable.
Below, we've listed the 11 key ingredients for a good marketing email that'll drive engagement with your email clients, so let's give them a look.
Striking Subject Line
A killer subject line is what turns the lights on your customers. The better the subject line is, the higher the chances of your email client reading the email. Striking subject lines lead to better open rates, and ultimately, a good open rate is a solid indicator of a successful campaign.
Attention-Grabbing Email Preheaders
Email preheaders expand on the subject line. They have a similar goal to the subject line. Basically, they expand on the teaser that clients receive with the subject line. Both the subject line and preheaders should have direct language and should be concise. Grab their attention to make sure that you increase the chances of a client opening the email.
Clearly Defined Goals
Pick a subject that you want to talk about with your clients. Make sure that you don't spam them with several subjects. Pick one subject and include a call to action (CTA). Multiple subjects make emails more complicated to read, and they may confuse your readers. This is something that you should avoid, as causing confusion will only decrease your click-through rate.
Visuals Elements
Earlier, we mentioned that readers often scan emails and are looking for key points that will help them understand what the email is all about. One of the best ways to capture their attention while scrolling through the message is to use visual elements.
This includes colourful fonts, statistics, pictures, and infographics. Long bodies of texts usually drive email recipients off. On the flip side, colourful emails increase their curiosity, and that results in higher engagement.
Call to Action
Of course, the goal of sending promotional material is to ultimately convince clients to purchase a product or service. It is extremely important to have a call-to-action phrase or button, as without a powerful CTA, the whole content that you wrote earlier means absolutely nothing.
CTAs should be short and immediately encourage the recipient to take action. Use words that provoke emotion and give your recipients a reason why they should take the specific action. Additionally, turn FOMO (Fear of Missing Out) into an advantage, and let the customers know that they shouldn't miss this opportunity.
Focus on the Benefits
When you write email marketing copies, it is smart to talk about the features of that specific promotion. However, it is much smarter to focus on the benefits that come from the promotion itself. After all, you are selling a story and convincing people why they need certain products or services, not listing the features from the manual.
Write in the Second Person
Writing email messages in the second person is key to successful and engaging content. By speaking in the second person, you put the focus on the client rather than yourself. After all, the relevant content concerns the client, and they are more likely to think that the whole story revolves around them.
Personalization
Personalization is a key element when you write content, not just related email campaigns. By creating personalised marketing emails, you let the customer know that he's extremely valuable to you and your business. Not only that, but the customer will sense that you dedicate some of your time specifically to them, and that is what will make them feel important.
A/B Testing
A/B testing is the process of sending different campaigns to specific groups of email recipients with the goal of determining which campaign will have the best results. The one that proves to be the most effective is the one that you should use in the future.
Simple A/B tests include sending several subject lines to see which one will have the best open rates. A/B tests with higher complexity may even include using specific email templates to see which one will have a better conversion rate.
Create Urgency
Similar to FOMO, when you are sending promotional material to your email subscribers, you need to create urgency. Make them feel like they should act right now, rather than waiting for a period that suits them.
When you include urgency in your email's landing page, you will compel your customers to take action quickly. There are various ways to create urgency with your customers:
Set a deadline
Include bonus incentives
Create scarcity
When creating urgency, language plays a huge role. That is why you should make sure that your email has the right words, the right visual effects, and most importantly—it features something that people want.
Incentives are Your Friends
Incentives are unique rewards given by a business to its customers. They are your friends as they create customer loyalty and prompt customers to make additional purchases. Launching incentives come with different purposes:
Increasing brand awareness
Motivating purchases
Improving retention rates
Motivating referrals
When using incentives, there are a few things that you should remember. First, their guidelines should be simple. You should also remind customers of expiring incentives. After all, an incentive is no good if it's past its expiration date.
How to Write Better Subject Lines
A good subject line can make a lot of difference. Its main goal is to transfer the main message to recipients and motivate them to open the mail and read the overall message.
We wanted to provide you with a few practical tips that will help you write a great subject line and, thus, have maximum efficiency and effectiveness. Let's check the tips below.
Subject Line Mistakes to Avoid
First of all, each form of online marketing, including email marketing, has things that you should avoid. The case is no different with subject lines. There are several lines that are considered red flags, and you should never use them.
Mistake #1: Not optimising subject lines for mobile
Mistake #2: Using all caps and shouting in subject lines
Mistake #3: Using subject lines with just one word
Mistake #4: Flooding subject lines with emojis
Mistake #5: Not leveraging urgency, or FOMO
Subject Line Tips That Work
Now that you're familiar with which marketing strategy you should avoid, let's see which subject lines have a chance to result in sales pitches. Below, we've listed a few tips that work and will boost open and conversion rates.
Tip #1: Make sure you send personalised subject lines
Tip #2: Using short subject lines results in a high open rate
Tip #3: Use words that are more likely to trigger an emotion
Tip #4: Create urgency for your customers
Tip #5: Test several variations of subject lines
Subject Line Examples
Of course, there's no better way to understand subject lines than by using examples. That's exactly what we are going to do in this section. Below, we've listed and explained a few subject lines, and hopefully, they will help you understand this tool a bit better.
"Grab a 10% Discount on Your First Purchase—Limited Time Offer"
In the first example, we've got a promotional email in which you speak directly to your customer. This example is a good practice of using both incentives and creating urgency to your advantage.
First off, we have an incentive in which you are offering a discount code to your customer. Then, by stating that this is a limited-time offer, you are telling them that they should act quickly. This is a great example of boosting FOMO and ensuring that they act now.
"Wonder What Makes Our Products So Unique?"
Next up, we have a subject line that features power words and arouses curiosity. The power word here is "unique".
We also spark curiosity by asking a question. Curiosity leads to higher engagement as customers are willing to investigate the matter more. In doing so, the chances of them opening your email are higher.
Marketing Failure? — Here's What You Need to Improve
As a final example, we have an email that sparks emotion. This particular subject line is considered a "controversial" line, and here's why. It sparks emotion by letting your customer know that they are not doing something right.
Logically, this sparks curiosity and motivates readers to open the email and see what it is that damages their ego. However, you should be extremely careful with these lines, as they might have the opposite effect. This is one of the lines that requires testing. Use it among other variations to determine whether your target customers respond well to it.
Advantages and Disadvantages of Email Marketing
Of course, each marketing strategy has its own advantages and disadvantages. The case with the email marketing strategy is no different. There are pros and cons to this effort, and let's explore them all in detail.
Cost-effective marketing

Easily-measurable results

Personalised approach with customers

Automation is available
Marketing emails may be subject to spam filters

You need permission to send emails
Advantages of Email Marketing
Most people like to hear the good news first, which is why we start with the advantages of email marketing.
Gives You More Control
More Personalization Capabilities
Throughout this article, we noted that personalization leads to higher engagement and conversion. With the right email marketing strategy, you will have more personalised capabilities and that leads to a higher success rate.
Direct Access to Your Audience
There aren't a lot of ways through which you can directly access your audience. Having their emails gives you a clear path to their attention, and your communication with them will be far more effective.
Measurable
In most cases, email marketing campaigns are conducted by email service providers, and one of the biggest advantages is that the results are easily measurable. You will have an entire list of valuable data points: open rates, click-through rates, number of customers that received the messages, etc., that you can compare and analyse. The results are easy to measure, and you can draft a conclusion to see whether you've had a successful campaign or not.
Disadvantages of Email Marketing
No fundamental in life is perfect, and email marketing is no exception to this rule. As stated earlier, there are a few cons related to this type of strategy, so let's have a look at them.
Tricky Rules and Regulations to Navigate
First off, you might be faced with different laws and regulations, especially if your target market is global. Some countries are known for having restrictions related to email marketing, and this is something that requires a lot of research.
Delivery and Deliverability Issues
From time to time, your email marketing copy might be delivered to the recipient's spam folder. This is the worst-case scenario, as it's almost guaranteed that recipients will not open your email. Additionally, it is a known problem for emails to be sent but not be received by clients.
E-mail is Permission-Based
As we stated in the beginning, when it comes to a marketing email, this process is permission-based. You need your client's approval before you send them promo material. If you don't receive permission, then your whole strategy goes down the drain.
Tough Competition
Email marketing is a cost-effective advertising solution. That can be your downfall because its advantages are the reason so many businesses are using it. So, there is a chance that the competition will be tough.
Why Automation is Essential for Your Email Marketing Campaigns
One of the most commonly used solutions for email marketing is automated email. The reason automation has become such a big thing is that it provides businesses with a variety of benefits.
Benefit #1: Time-Saving – Thanks to automated emails, you save time while also engaging with your customers. With automation, you are basically sending the same email to numerous customers, but with a few changes that drive personalization.
Benefit #2: Easy Targeting – Automation helps you find your target customers; it is a cost-effective practice.
Benefit #3: Results Are Easy to Measure – Automated emails provide you with tons of information related to open rates, bounce-back and click-through rates. These results are easy to measure.
When to Use Automated Email Marketing
Of course, whether you should use automated email marketing or not depends on what types of emails you are planning to use. Some emails are far more effective when automated. Below is a list of a few occasions when businesses should use automated email marketing, so let's have a look at them.
Abandoned Carts
Sometimes, customers will visit your web page to purchase a product or service, but will change their minds and abandon the order.
Automated abandoned cart emails are the solution here. When a customer abandons their purchase, you need to act quickly and reach out to them to change their mind. By sending automated abandoned cart emails, orders are likely to increase by 69% more than by sending manual messages.
Automated Newsletters to Subscribers
Newsletters feature tonnes of updates on a regular basis. With automated emails, the updates are sent to your clients almost instantly. In doing so, you can spread the word faster and achieve much better efficiency.
Promotional Emails
Next up, when you have a certain promotion and you want your customers to act on it quickly, automated emails will be efficient in sending messages and creating FOMO for your customers. That way, they will be prompted to act quickly.
Welcome Emails
When new clients subscribe to your newsletter, automated emails will welcome them almost instantly. Plus, sending a personally-written email to every new customer takes a lot of time, which can be diverted to other activities that will help you grow.
Automatic Replies to Customer Complaints
When a customer sends a complaint to the support team, they have no idea when you will answer them. An automated reply to a complaint will build trust and assurance with the customer, as they will know that you are instantly looking into the matter.
How to Segment Your Email Marketing List
Each customer has their own preferences. To achieve greater success, it is smart to segment customers according to their preferences and write emails according to these preferences. There are a few general ways to segment your marketing copy list, including demographics, interests, and email frequency.
First off, you should segment your list based on the frequency of your emails. That way, you'll reach a broader audience. By email frequency, we mean segmenting based on daily, weekly, monthly, and annual emails.
The more information you have on your customers, the more personalised emails you will send. There are various demographics that will determine clients' preferences, and those include:
Age: People of different ages have different preferences. Elderly people have a bigger sensitivity to affordability, while young people are leaning more towards practicality and don't care too much about the price.
Occupation: Depending on what they work for, clients will have certain preferences. Builders might be more interested in protective wear, while programmers are more interested in tech.
Location: People living in colder regions might be more interested in winter equipment and utilities, while people living in tropical regions are likely more interested in tools/utilities related to summer activities.
Your marketing strategy will depend on the interests of your clients. By segmenting clients based on their interests, you'll be able to launch separate campaigns and achieve maximum effectiveness.
The 6 Most Important Email Marketing Metrics—and What They Really Mean
The results from email marketing are easily measured and will provide you with tonnes of details. But which metrics are exactly included in the results? That is what we are going to talk about next.
The 6 most valuable metrics are open rate, click rate, bounce rate, unsubscribe rate, response rate, and audience growth rate.
Open Rate
First off, we have one, arguably the most important metric in the email marketing campaign. The open rate signifies the percentage of clients that have received and opened your email.
Click Rate
Next up, we have the click rate. This metric represents the number of unique clients that have clicked on a link featured in your email. The click rate is a good indicator of how click-worthy your subject lines are.
Bounce Rate
The third metric is the bounce rate. The bounce rate is the percentage of emails that do not reach the recipient; thus, they are "bounced" back to you, the sender. You also receive a notification of the bounced status.
Unsubscribe Rate
Just as the name itself suggests, the unsubscribe rate represents the percentage of customers that opt out of your emails. According to research, if your unsubscribe rate is below 0.5%, you are doing a good job. An unsubscribe rate of below 0.2% is a massive success.
Response Rate
The response rate represents the percentage of recipients that respond to your emails. When it comes to having a good response rate, there are plenty of factors that influence the percentage, but a general rule states that if your rate is 8–10%, then you are in the green.
Audience Growth Rate
Finally, we have the audience growth rate, which is measured over a certain period of time. You take the number of new subscribers that you have within a certain timeframe and compare it to the period before.
Interesting Email Marketing Statistics
Before we close things off, we decided that it would be interesting to add a few captivating statistics related to emails. These statistics will help you understand how effective this solution is and why it is so commonly used these days.
Email Marketing Laws and Regulations
One of the toughest challenges that email marketing campaigns face is laws and regulations. Not every country has the same rules when it comes to these campaigns, and that is a matter that you should pay extra attention to.
For example, the CAN-SPAM Act in the United States shows that commercial electronic messages are prohibited unless they comply with several regulations. Some of them include a 10-day cancellation option, a label that indicates adult content, an accurate header, etc.
In the EU, the ePrivacy Directive prohibits email marketing campaigns unless each message complies with the following rules:
The consent from the recipient to receive emails
The option to unsubscribe is featured in every email
The clear ID information of the sender in each email
FAQ
For a certain email to be located in the spam folder, it needs to be sent from a suspicious email and have complaints before. When it comes to email marketing campaigns, customers opt-in to receive promotional messages from your business. Hence, these emails are not considered spam messages.
There are a couple of steps that you need to take before launching a campaign for your newsletter subscribers. First, you need to find your target audience and market. Make sure that the messages reflect your identity and that they are packed with visual elements. It is smart to consider using email marketing providers, as they can help you reach more customers and will aid you in measuring your results.
49% of email clients prefer receiving promotional material each week. If you personalise the material itself, there's a higher chance that the customer will engage with you. In doing so, you increase both conversion and revenue.
When it comes to using apps for greater campaign performance, it all comes down to preferences. There are tonnes of features that you should check out. Price, pros and cons, which markets the providers operate in, etc.
One of the biggest advantages of email campaigns is the fact that they are rather cheap. Not only that, but the results are easy to measure, and research states that clients actually prefer receiving emails about the latest updates related to your business.
Yes, a dedicated email writing expert knows the tricks and trades and plays a huge role in driving conversions. They are aware of the email tools that should be used to increase the success of your campaign, and you can rely on them to execute your marketing strategy in the best way.