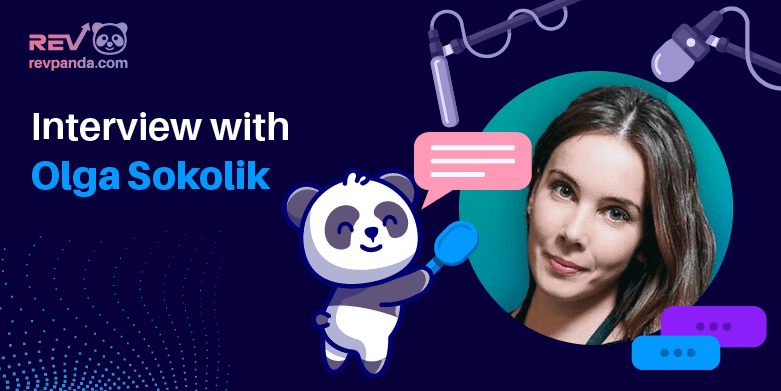 Revenue Lab is one of the biggest affiliate marketing networks, with over ten years of experience in the iGaming industry.
They simplified the process of affiliate management for their users and thus became one of the most trusted and reliable platforms on the market.
Today we interviewed the Chief Marketing Officer of Revenue Lab, Olga Sokolik, to find out more about her journey with the company and its future plans.
Please tell us a little bit about yourself. How did you get into the gambling industry?
Hello! Before getting into the gambling industry, I used to work in the commodity industry for 6 years (working mainly with nutra offers). I heard about the gambling industry for a long time, as at various CPA conferences, we often crossed paths with guys from different verticals of arbitration, including representatives of the gambling industry. Gambling companies usually had very colourful conference stands and many exciting marketing activities. Some of our acquaintances have already worked in gambling for some time and noticed that this is a rather interesting and profitable industry that is worth trying =)
I joined the Revenue Lab company relatively recently, but I really enjoy my experience, and with each day, it only gets more and more interesting!
How would you define digital marketing, and why is it becoming so popular?
Firstly, let's discuss what is meant by the term "affiliate network".
An affiliate network is an intermediary between an advertiser (in the case of the gambling industry, an advertiser is a casino brand) and a publisher (a person who sets up advertising on the Internet).
Why is it more profitable for a publisher to work not directly with brands, but through an affiliate network?
1) The number of payments. If a hotel publisher goes directly to a big brand, in most cases, the brand will give a much lower rate than affiliate programs. Since there is a lot of traffic in affiliate programs, they are of greater interest to brands than a single person; therefore, there are more payments through affiliate networks.
2) An important benefit of working with an affiliate program is that the PR always defends the conversions of its publishers in front of brands. Which significantly affects the income of publishers.
The competition in affiliate networks is quite high, but such competition is definitely not a 'minus', but a huge 'plus' for the industry. Competition, like nothing else, motivates the companies to come up with new technical solutions and make the service for publishers better and better.
To summarize all of the above, the reason why affiliate marketing is becoming more popular is that it is a very dynamic, highly profitable area. Moreover, to start working in this field, in fact, you only need a computer, the Internet and knowledge of certain technologies, that's it.
How can your clients benefit from the services? What are your network's advantages?
RevenueLab unites all relevant iGaming brands in one single platform (at the moment we gather together more than 500 brands). A publisher may not waste his time searching and communicating with each brand separately but focus on traffic and his profit.
We also have consolidated payments from all brands in a currency convenient for you, any GEO and promo for our publishers, flexible payment models and much more. We have also prepared various pleasant system updates for publishers, which will be available quite soon. So stay tuned for our updates and write to the support (Telegram @revenuelabsupport) to find the best offers for your traffic!
In your experience, what is the key to a good team?
I am sure that if there is the same understanding of the goal, what you are working for, and a sincere desire to achieve this goal, this is the key to good teamwork.
What is the greatest strength of the company?
We are in constant contact with the product consumers (in the case of an affiliate program, this is in continuous contact with your webmasters) and in constant self-improvement.
Who do you admire as a business leader the most?
Elon Musk – with his inexhaustible energy, innovation and ability to steadfastly overcome difficulties.
And now I am reading the book "Connecting the Dots: Leadership Lessons in a Start-up World" from John Chambers, the former CEO of Cisco, a company that has grown over the decades to become the world's most valuable company and an IT industry leader. Very inspiring – highly recommended!