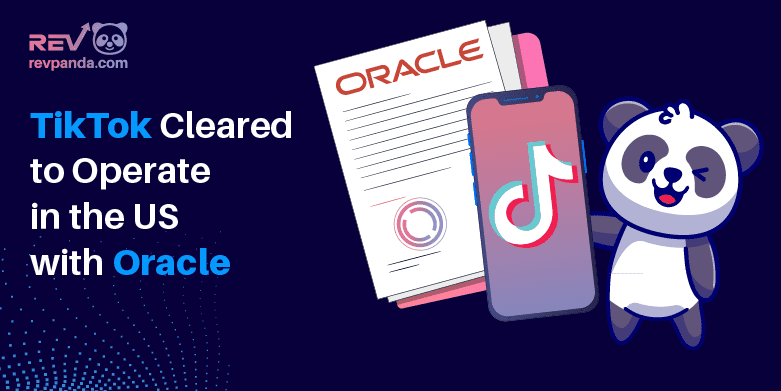 Oracle agreeing to become TikTok's trusted technology partner in the US could mark the beginning of a new strategic partnership between the US-based tech firm and its Chinese counterpart ByteDance. However, according to the latter's official press release, ByteDance will not be sharing technology and algorithm with Oracle, although the US firm will gain access to check TikTok's source codes in the country.
Oracle's role in the new partnership will be a key story for the webmasters to follow since the technology giant currently does not own a stake in the social media realm. Oracle's lack of baggage could play to TikTok's advantage, whose hands are being forced if they want to continue operating in the US.
Unlike other international deals in the past, this one has deep roots in politics. Short video format platform, TikTok, is changing its policies in the US to address national security concerns regarding parent ByteDance's Chinese roots. Needless to say, the partnership isn't a simple one. Oracle has to manage the relationship on various fronts since the idea of a shared community in the digital space will be affected by a moderator governing the entire US operation.
Why is Oracle the Best Choice?
In order to understand Oracle's sudden interest in social media we first need to analyze Walmart's bid in conjunction with Microsoft. Although the deal fell through, a stake in TikTok's US operations would give Walmart access to TikTok's emerging eCommerce and advertising platforms.
Oracle likely has similar intentions in mind as it's currently investing in social media and online shopping channels to keep pace with compatriot Amazon. Oracle could also use the recorded data to improve its data management services and core cloud-computing. This is an interesting opportunity for Oracle to access social media from a security and data privacy standpoint.
Weighing the Odds
TikTok spent a fortune on a three-year Google Cloud contract last year. As Oracle offers similar solutions, we might see a switch to Oracle's cloud network soon. Oracle stands to gain from the partnership from the advertiser's perspective as TikTok's facial recognition database is among the largest in the industry.
It will be interesting to watch Oracle contribute to TikTok's exposure, which is already doing quite well for itself. However, if Oracle takes over TikTok's development platform in the US, it will be the end of the short video format, since the former has no significant experience required to keep pace with TikTok's impatient, young, and fickle audience.