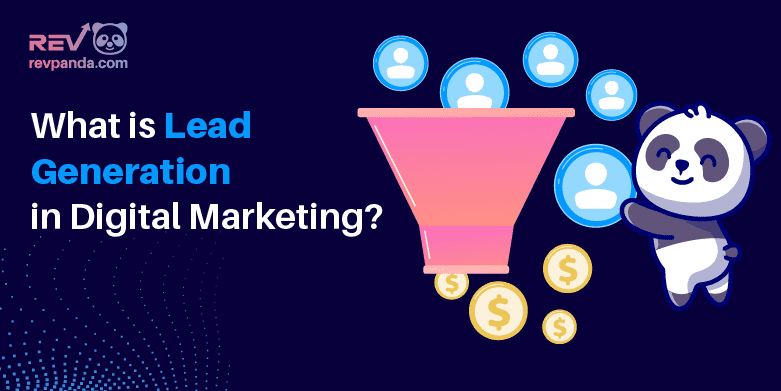 You have probably heard of the importance of leads and lead generation when the subject matter was related to digital marketing. Many would say that lead generation is the most thing a business could pursue to increase its profits. And they wouldn't be mistaken. So, what is this lead generation all about? We will try to answer this question here.
Before going straight to explaining what lead generation means, we have to understand what a lead is. To put it briefly, it is your potential future customer. So, in this sense, increasing your leads means increasing the number of people who are likely to convert and buy what you have to offer, whether it's a product or a service. And lead generation is all about that, increasing your potential customers. But how does it play out in the digital marketing field?
How to Generate Leads Online?
Generating leads is not an easy task nowadays. Consumers, with an unlimited flow of information at their fingertips, demand valid information laid out in an easy-to-consume way rather than unrealistic sales pitches. Statistics show that most consumers make up their minds whether they want your products or services before even contacting your business. That's why the ways for generating leads has shifted towards producing more informative, unbiased, relatable, and straightforward content online.
Consumers want to read captivating and interesting content that will provide them with information about your products or services. The best way to do it is by publishing marketing content such as blog posts and articles on your website. Including these on your website is an excellent way to start a healthy and long-term relationship with your clients.
But producing compelling content is only halfway in terms of generating leads online. You need your content to be well-optimised for search engines so that users can reach it easily. 
Using PPC, or Pay Per Click, ads for your website can also improve your website traffic. However, for your ads to be successful, they have to be well-written and relevant. You should be aware of this factor and take your steps accordingly. So, in this case, you need the aid of a copywriter who can produce high-quality content for your website. It would be best if you also had an SEO strategist who can determine the best course of action for optimising your content.
What Should You Do to increase your leads?
So, where does this take us? It would help if you had the assistance of professional digital marketing experts that will produce well-optimised and high-quality content for your website to generate more leads. We, as RevPanda, can give you the support you need in your digital marketing campaigns. With the combined work of our experienced SEO strategists and our skilful copywriters, we help you generate leads that will convert your readers to customers and purchase what you offer.
Don't hesitate to contact us to get more information about our services. Our team will happily give you more details about the process and provide you with a quote.