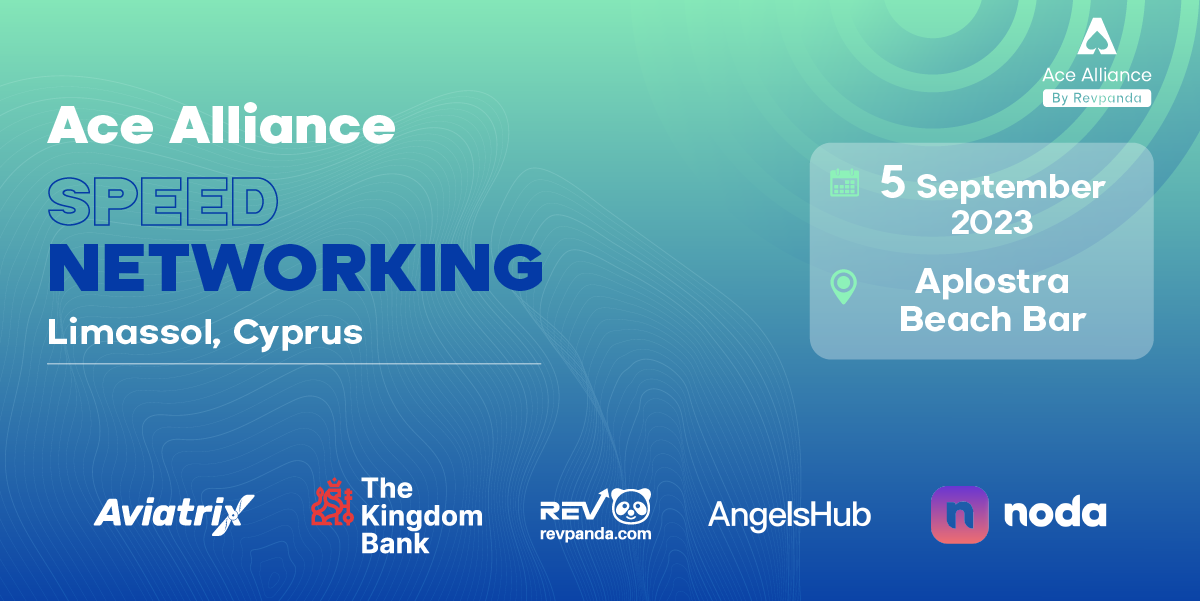 Imagine standing at the crossroads of iGaming business innovation, surrounded by the beautiful landscapes of Cyprus. Ace Alliance by Revpanda is now heading to Limassol for an exclusive speed networking event on September 5th. This event is designed to unite operators, affiliates, payment, service, and game providers in iGaming. As the sun sets on this picturesque setting, get ready for an exceptional opportunity to build valuable partnerships and meaningful connections that align with your business goals.
Event Details
Straight to the Business Concept with Ace Alliance
At Ace Alliance, we believe in the power of purposeful meetings and networking. Drawing inspiration from the success of past events, including the remarkable gatherings at the OZO Golf Club in Riga and the iconic Vondelkerk in Amsterdam, we are excited to bring our expertise to Cyprus, a true hub of iGaming excellence. 
The concept of "Straight to the Business" emphasises the importance of focused interactions and a resolute results-oriented approach. Ace Alliance is rooted in orchestrating meetings with intent, where a group of participants network with top industry professionals, sparking collaborations far beyond the confines of the event itself. 
Speed Networking: Make New Connections in Minutes!
Ace Alliance by Revpanda, from the award-winning digital marketing agency, offers a dynamic format to revolutionise the networking concept with a series of swift yet effective conversations. The traditional barriers are removed, allowing for a rapid flow of connections where networking is not just about exchanging business cards anymore. In just a matter of minutes, you will have the chance to receive maximum brand visibility in an energising and fast-paced environment. 
Ready to Welcome the New Season with iGaming Connections?
As the leaves change and a fresh wave of energy sweeps in, Ace Alliance by Revpanda invites you to join us on September 5th in Limassol, a captivating historic town in Cyprus. Do not miss the exclusive afterparty, where a DJ will set the rhythm as the sun sets. Register now for the unforgettable Ace Alliance Cyprus to connect with iGaming professionals and plant the seeds of collaboration in minutes.