We'll Call You Back in Next 5 Minutes!
How Do Revpanda Payment Testing Services Work?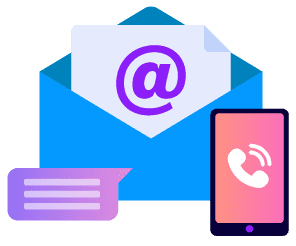 Get in touch with us and increase your confidence in your payment gateway services. You can contact us and speak to a trusted representative who can guide you through the process.
2
A detailed consultation with our team
During our contact, our team notes down every detail you need, including but not limited to testing a specific payment method from a country, deposit amount, and even consult you with suggestions that can help you to investigate the market.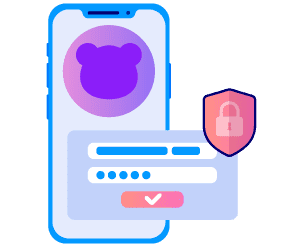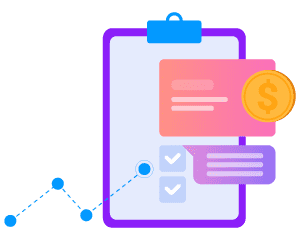 3
Register for an account & making transactions
Once we clarified every essential detail, our agents register an account at your site and make the required payment. That way, they also help you to test the UX of your website from a particular region.
When the transactions are made, our agents create a comprehensive report of the process. Within the report, you get the necessary images, notes, and comments about every transaction.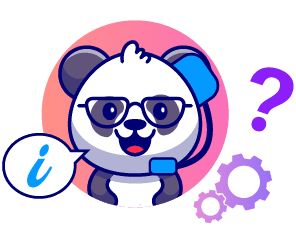 Benefits Of Revpanda's Payment Testing Services
1
Learn If You Can Receive Payments
Revpanda's payment testing services allow you to learn if you can receive payments from your target countries. Moreover, it can help you discover the transfer limits as well as transaction time for every payment method.
2
Stay Up to Date with Your Performance on Multiple Platforms & Devices
As we can test your system from any device and operating system you want, you can stay up to date with your platform's performance. This especially is vital for those businesses that integrate their platforms to the latest versions of operating systems.
Name it the latest versions of iOS and Android, macOS, Windows, or even web browsers like Chrome, Safari, or Mozilla Firefox, our agents create a detailed report with accurate screenshots of each step of your payment flow.
3
See the Localisation Performance from a User Perspective
While having a walkthrough on your platform, our team also takes into account the localisation quality of it. 
In case a button is translated wrong, or your site is translated into the wrong dialect, they point this out in the final report. Therefore, you can be aware of a possible drawback of your platform and stand a chance to fix it.
4
Have a Complete Overview of User Experience
As we cover everything from a user perspective in our report, you can have a complete analysis of your platform. This way, you can observe what kind of issues your customers are having, resolve them, and develop a hassle-free platform for your users.
Make Sure that You Can Receive Payments From Anywhere on Earth
Whether you are launching a new platform or trying to enhance the existing one with more payment options, our agents can help you test them. 
Leveraging a massive, global community responsible for thousands of personally-owned payment instruments, Revpanda's service helps you improve customer engagement, streamline payment processes, and boost revenue. 
From Sweden to New Zealand, Brazil to Denmark, we help you explore the performance of the payment providers you implemented on your platform.
Furthermore, our agents can even test well-known local payment processors in your target countries, such as Papara in Turkey, Boleto in Brazil, POLi in Australia, and more.
Comprehensive Third-Party Payment Testing For Every Business 
We know that every business must provide a convenient transaction flow. This is why our comprehensive third-party payment testing services are designed to meet the needs of every business. 
Whether you operate an online casino, an e-commerce website, an online web payment system, or have a business that receives online payments, our service is here to give you an in-depth review of their performance.
Online Gambling Sites
In a highly competitive industry like iGaming, it is vital to provide smooth transaction experiences. It takes only a few minutes for players to leave your site and play at your competitor's if they cannot make a successful deposit to their account on the first try. Especially in the emerging markets, thousands of brands have this issue, and that's where our service comes in. 
Our agents from those regions can test those methods even before you launch your brand and report the problems they face. That way, you will be able to take action, prevent the issues, and get your brand shipshape!
E-commerce sites
If the payment gateway in your e-commerce store is not set up correctly, you can suffer from cart abandonment caused by payment problems that can lead to loss of customers, sales, and revenue. This is why ensuring that your store has a functional payment service that offers multiple forms of methods is a top priority.
Budding Entrepreneurs and SMBs
Many entrepreneurs want to ensure that they work with suitable payment processors to get their customers' payments on time. Ideally, a payment service that allows both local and international payment methods are preferable. However, you can make it work only with detailed tests by global agents of Revpanda.
Grocery Store Owners And Retailers
Many consumers are no longer comfortable going to stores to buy things. Instead, they are more likely to shop from the convenience of their homes using online payment systems. As such, bricks and clicks owners can tie in their online payment systems with Revpanda's testing service so that customers do not have to face any disruption during the payment process.
Fintech Platforms
As the payment landscape continues to develop rapidly, businesses are looking for innovative ideas to make their payment ecosystems less complex and more user-friendly without impeding their powerful functionality. However, most Fintech companies face many loopholes while setting up their system and integrating their platforms to new markets. And our service helps those Fintech brands to detect the issues with detailed reporting.
People also Liked
FAQ
Why do I need Revpanda's payment testing services for my business?
Our payment testing services allow you to learn more about your payment methods' performance with real data and accurate documentation.
From which devices can you test my platform's payment methods?
We can test them through any device with any operating system – from iOS to Android, Microsoft to macOS.
From which countries can you test our payment system?
As a multinational company that has a global network of professionals, we perform payment testing from anywhere on earth. This includes countries from South East Asia to South America, as well as tier 1 countries and more.
Which payment methods can you use for testing?
We can test every e-wallet, card, or currency that your platform allows customers to use. Our list of instruments includes but are not limited to conventional methods like Mastercard, Visa, and popular e-wallets, cryptocurrencies, or even local companies.
How much does your testing service cost?
The cost of our service depends on the country, payment method, platforms to use, in addition to the number and amount of transactions you want us to perform. For more detailed information for your request, make sure to get in touch with our team.