We'll Call You Back in Next 5 Minutes!
How We Work?
How We Create a Killer Copy in 4 Steps?
1
Conduct a Detailed Research
Before writing any content, our writers absorb every information they need, master the subject matter, understands the nature of the business. After we finish our studies, we move on with writing the first draft.
Our content writing team then collate all information gathered and arrange them in a cohesive, easy-to-digest way. To do so, we follow the precise wording methods and create content that can easily capture the audience's attention and win them over. In other words, our copywriters pour their creativity and information into our copies project and bring the first draft.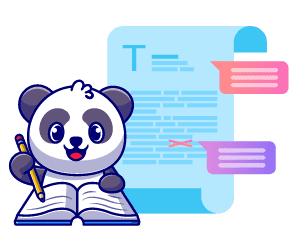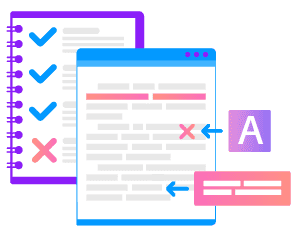 3
Have a Meticulous Proofread
After we get the first copy, our proofreaders make sure that there's no grammar error, typo, and any sort of factual or language inaccuracy. We also review the tone and style, confirming that the overall tone matches your needs perfectly.
To ensure that the clients are getting exactly the exact content they have come for, we finalise the content according to the proofreaders' feedback and remarks attentively. That is how we always come up with content that is relevant, accurate, and powerful for every niche.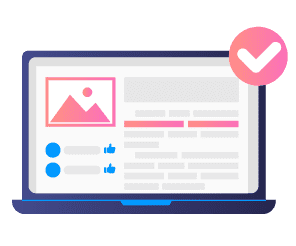 How to Write the Best Copy?
Writing the best copy has become a buzzword these days. However, writing a great copy is not mission impossible. When you make sure to follow these steps prepared by our professional copywriters, it will be as easy as falling off a log.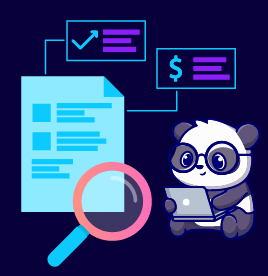 Step 1
Studying the Topic
First and foremost, a copywriter must know who is the article going to be written for and for what purpose. Once the subject matter is embraced, the writer can create a copy that embraces the objectives and meet the goals.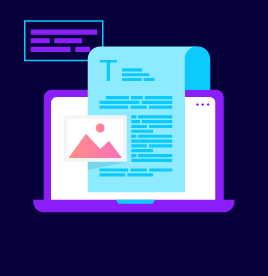 Step 2
Create a Copy
When you clarify that you know what you write about, you can creatively arrange the flow packed with information. In this step, create an overall structure before writing and try to fill it with informative content.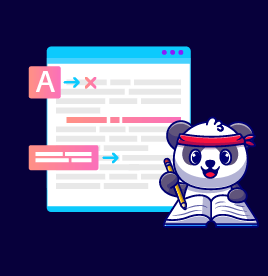 Step 3
Proofreading
A good copy can't be called a good one if it has typos and grammatical issues. Proofreading is always a requirement, and we make sure to do that as a part of our copywriting services.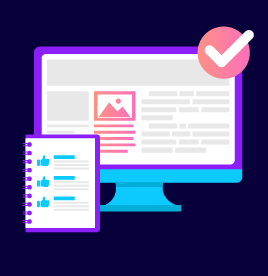 Step 4
Finalise
Once the proofreading is done, adjust the content in accordance with the feedback. Afterwards, make a final touch, and adjust the content accordingly.
Copywriting VS Translation
Translation and copywriting services go hand in hand. For us, both copywriters and translators should be wordsmiths and experts in their fields. Otherwise, the whole endeavour just won't work. Words need to be properly chosen, and sentence arrangement has to be seamlessly established. However, there could be certain cases to prefer one service to another.
Copywriting
More expensive than translation
Requires more creativity than translation
Should focus on relaying the message effectively
Requires more time to plan and write
A well-written copy can engage with your target audience
VS
Translation
Cost-efficient
Requires less creativity than copywriting
Should take cultural differences into account
Requires less time
The content may not sound natural in the target language
4 Important Factors in Copywriting
1
Good Product Understanding
First and foremost, we make sure to understand the product or the brand first before anything else. We look deeply into breakdown its key points, such as:
what the offering is,
what problems it solves,
and what its benefits are to the readers.
This leads us to understand the audience better, as well, and connect the dots accordingly to come up with a great copy.
We hate fluff as much as any reader, and we ensure to pack our content with valuable and compelling data that will keep the audience engaged and interested. To do so, we put ourselves in the readers' shoes and always think from their perspective. Also, we accept your story as our story so that we can deliver such immersive copies for your business.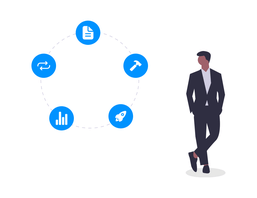 2
Simplicity - Is the Content Easy to Read?
On the contrary to the common idea – simple doesn't mean boring. In fact, keeping the content simple only means keeping the language more conversational and not trying too much language-wise. The goal is just to relay the information and the points to your reader, and using fancy language may just turn out to be counterproductive.
It's okay to use creative and clever wordplay in your content, but just make sure it doesn't end up confusing the audience and distracting them from what truly matters in the copy.
At Revpanda, for all our copywriting services, we recognise the importance of keeping it simple for the reading while still expressing the big idea and exuding a great personality.
In a nutshell, whether it's blog posts, white papers, brochures, press releases, web copy, or any other type of written content, simple, conversational language always wins.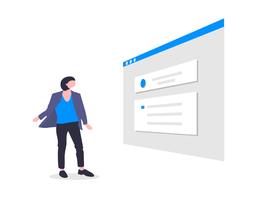 3
Scannability - Is It Easy to Navigate Through the Content?
We make sure that our copy is easy for people to skim and scan. In this sense, our copywriters create short sentences, and support them with bullets and embolden important words to emphasise information.
You don't want to miss the readers' attention. As such, we pay special attention to maximising every second they spend on your page.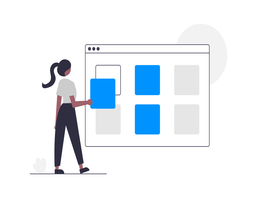 4
Call to Action - Make Sure to Have The Punchline
Don't assume that the customers will automatically buy your product just because you have laid it out in the body. Towards the end, you need to actually conclude the sale by yourself. The call to action is one of the key elements of copywriting projects as it guides customers on what they should do next and prompts them to take the desired action.
However, as long as the body has been well executed, the call to action will easily do the work. Once you get copywriting services from Revpanda, you will get content with enthusiasm, reassurance, and emphasis to effectively end the copy with a bang.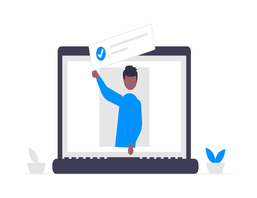 People Also Liked
Professional Copywriting Services
If you look for result-driven professional copywriting services, Revpanda's proven work is what you need. Here, we add value to your audience, represent your business, and write copies with a thorough understanding of what matters to you and your audience. We will happily serve as the bridge between you and a higher ROI.
There are dozens of multidisciplinary copywriters leading our customers to achieve their goals in search engines, marketing, and more. As our copywriter portfolio consists of experts in multiple niches, it is as easy as pie for us to put your business one step forward.
SEO Copywriting Services
Revpanda helps you create SEO-friendly web content that includes blog post, landing pages, and more that are designed to improve website ranking in search engines and boost conversions. With our SEO copywriting services, we help your website outrank your competitors without compromising on the value that readers deserve.
As members of the best SEO agency, our SEO copywriters understand how search engine algorithms work. Furthermore, we apply up-to-date search engine optimisation techniques while writing the page. Regarding that, we do keyword research, study the search intent, and writes the best copy that to rank on the first page of Google.
Also, our content will be both well-read and informing your customers so that you don't need to worry about engagement and conversion. In the end, our SEO copywriting services will multiply your organic traffic significantly.
Website Copywriting Services
You should know that your website serves as your 24/7 sales representative. Website copywriting can make or break the whole deal, and we can help you generate website copy that converts.
And if your existing web copy is not effectively capturing the audience's attention and not delivering the message accurately, then you're missing out on a huge chance to generate more sales. Poorly written web content either fails to attract customers or, worse, drives them away.
It all requires creativity, skill, and a deep understanding of the nature of the business and the psychology of the audience. It's more subtly intricate than you imagine, and we can deal with the challenge while you focus on your business.
As our content team consist of professionals from various disciplines, we can easily find the perfect voice and approach to bring you the results your business deserve.
Email Copywriting Services
If email is your main marketing channel, it's crucial to come up with content that wins trust and builds strong relationships. And with the help of our email copywriters, it is inevitable.
We create attractive subject lines to make the receiver interested. We fill the body with informative sentences in an easy-to-eye structure to build trust and engagement. Afterwards, we make a final touch with a killer CTA. However, before all these smart steps, we take wise action – making sure to understand your product and your target customers.
Either you target brands or customers, Revpanda's expert team of copywriters ensure that your email campaigns will return as more leads and sales.
B2B Copywriting Services
B2B content writing is creating content for businesses that sell goods or provides services to other businesses. That is why B2B copywriting includes a professional tone and relies on objective facts rather than anecdotal stories.
If you have a company that collaborates with other businesses, you should consider getting professional support from a B2B content writing agency. That way, you can adequately present the services and solutions of your company on your website. As a result, you have a firm voice for your business.
Mostly, marketing agencies prefer B2B copywriting services to build a stronger brand identity both for themselves and their partners. This includes writing blog posts, newsletters, service pages, and landing pages.
Once you get in touch with us and let us know your goals, we will create a sustainable and result-oriented content marketing strategy that will generate leads and conversions.
Afterwards, our expert B2B content writers reveal the key points of your service, what distinguishes you from your competitors, and why your partners should choose you in the perfectly-written content. In other words, while you will be managing your business, we will do wonders for you.
Creative Copywriting Services
Creative copywriting services require strategic thinking. For us, it's more than clever wordplay. It takes thinking out of the box and going the extra mile in your marketing efforts.
Revpanda's creative copywriter team knows how to do it right. We constantly generate ideas to find the perfect content marketing strategy that serves the goal. Afterwards, our content writer creates a copy highlighting the killer features of the business.
To put it simply, we identify what distinguishes the products or services from their competitors, we study the target audience and ensure that the unmatchable selling proposition is relayed in the most impactful, memorable way.
At Revpanda, our voice makes your business shine out.
UX Copywriting Services
UX is all about user experience, and at Revpanda, we put ourselves in the target customer's shoes. We make sure to not only write copy that sells but also focus on the processes involved in the buyer's journey- from where to input their email address and first name last name to how the cookie policy and the checkout process goes.
We have our clients' mission in mind, and our goal then is to ensure that the bottom line is covered and they go through your sales funnel well. Our copies guide your audience through the website with our words and with our ability to understand how they can best navigate the website.
While planning a UX copywriting project, we focus on solving problems and guide readers on what they should do next, whether it's time to input the first name, last name or time to complete the checkout process.
In short, our services make your readers' experience easy and effective. We write concisely and take into account the space the website design team has allocated. We also understand the design elements of UX, and delivering the best user experience is also part of our work and writing approach.
Our writers will do what we can to make your website fulfil its main goal—drive customers to take action and engage with your brand.
Ad Copywriting Services
Most people shoo away ads, and it takes brilliance to have people embrace them. However, we create capturing ads that improve your conversion rates significantly. Moreover, we create ads that can increase your brand awareness and popularity among your target customer.
To write an ad that converts, we create a marketing strategy that balances the value and information, so the copy can compel the readers to take action within the copy.
In case you want to get ads that generate results, get in touch with our copywriting agency today and receive content that brings higher ROI.
Multilingual Copywriting Services
As a global digital marketing company, we have an international network of linguists and copywriting experts from every field we work in. That way, we maximise brand awareness and propel content marketing campaign.
Thanks to running operations all around the world, we have a thorough cross-cultural understanding, and we know how to accurately address multiple kinds of audiences far and wide.
We don't only produce the content in the target language required, but we also can do so, keeping in mind local SEO, content marketing strategies, and the keywords relevant to the target countries. As a result, we make your products and services get acquainted with locals.
FAQ
Revpanda has one goal in mind—to make sure that we help our customers achieve their goals with the best content possible. We have taken the quality of our copywriting services seriously as we believe that it all boils down to that. In case you have other questions about our content marketing services, our team will be more than happy to address them and guide you on how to get the project started. We aspire to be the ultimate copywriting services that can help businesses meet their project needs and drive solid results.
How Soon Can You Deliver Copywriting?
It depends on the volume of content required, the complexity of the project, and the copywriting type. Get in touch with our copywriting customer support to receive the expected turnaround time of the content writing work.
How Much Do Your Copywriting Services Cost?
The price of copywriting services depends on the customer's needs. If the client asks for a copy in multiple languages or the content requires expertise, the price could be higher than usual website content writing services. That's why if you want to know the precise cost of our copywriting services, kindly get in touch with us.
How to Write Quality Blog Posts?
Writing a good blog post requires two things above everything else: knowing what you want and who you write for. For instance, if you want to rank high on search engines, you must also focus on on-page SEO. After you clarify all these, you can create content with your website's voice and engage with your readers.
How Much Does a Copywriter Charge Per Hour?
It depends on the complexity of the copywriting job and the type of copywriting services required. It all comes down to what you need, how much research does it require, and the expertise of the copywriter. For example, the price for writing brochures and white papers cannot be the same for a content writer that is an expert in B2B copywriting.
What Exactly Does a Copywriter Do?
Briefly, a copywriter helps businesses to improve their client portfolio and brand awareness and generate more sales by creating engaging, sales-driven content.