We'll Call You Back in Next 5 Minutes!
How We Work?
How Do We Translate In 4 Steps?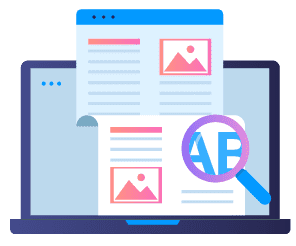 1
Analyse the Source Text
To provide quality translation services that deliver the message, our interpreters start by analysing the source text. We further break down the content, understand it in its actual context and examine the purpose of the document.
2
Translate the Document into the Target Language
Once our interpreters cover all the essential information that we need to know about the source text, our linguists translate the document into the target language while staying true to the context.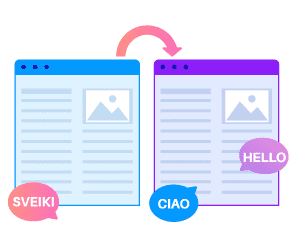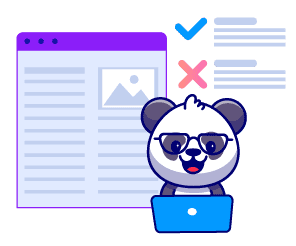 When the first draft of the translation is submitted, we run a detailed quality check. In this step, Revpanda's translation experts leave no stone unturned and check the translation thoroughly for accuracy, voice, terminology, grammar, and punctuation.
4
Finalise the Translation
After the translation passes the quality assurance check, our project managers add their final touches on the target document and deliver a translation that meets our client's needs and expectations with a quick turnaround time.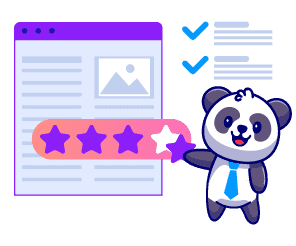 How to Find a Quality Translation Agency
When acquiring the services of a translation agency, you are giving the agency the responsibility of translating your company's values into a different language. The stakes are high for a project like this, so it is essential to do your fair share of research and choose a company based on a thorough analysis conducted by you.
It will be ideal if you look for a flexible agency that is capable of working within deadlines and has a comprehensive database of expert linguists at its disposal.
If your business values quality and robust workflow management, then your priorities align with ours. Find the right translation agency by following these guidelines: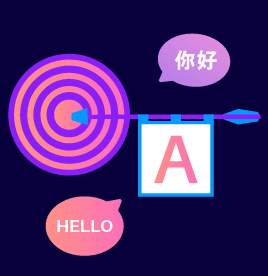 Step 1
Identify the target languages
While some agencies can translate all major languages, some can only translate a few of them. Identifying your target languages will help you determine the level of translation and linguistic skill you need from the agency.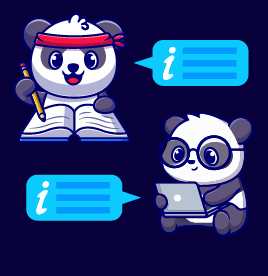 Step 2
Find an expert agency in your field & languages
In the translation industry, it's essential to employ someone who knows your target language and industry. Languages and regions are diverse, and your choice of the agency should help you accomplish your interests in these new markets.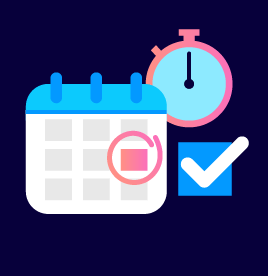 Step 3
Learn more about the translators
Enquire the skills and experience of the translators working at the agency. You should ask for translators that work in their native languages with sectoral experience for more accurate transcription.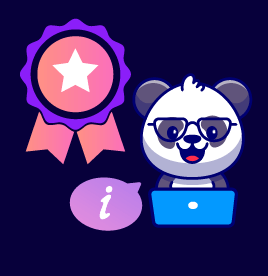 Step 4
Inquire about deadlines
Find out about the agency's average turnaround time to get a sense of how much time is spent on a project. A quality agency considers all the project specifications and understands the technical requirements to deliver an exceptional transcript by the requested deadline.
Translation vs Localisation
Many of our customers often confuse these two terminologies, but there is much about them that sets them apart in document translation. Understanding what these terms mean can contribute to a significant difference in the quality of your international content.
In essence, they both have the same goal: conveying a message to an audience in a specific language. But each approach has a different process.
For example, translation is the process of rendering text from one language to another language while the meaning and context remain the same.
On the other hand, localisation is a far more comprehensive process that addresses cultural and non-textual components to adapt a product or service for a specific locality.
Translation
Does not consider local culture
Translation is based on texts and does not involve any other content
Interpreters who have complete competency in both source and target languages can translate the text
VS
Localisation
Must consider local culture to adapt the content
Localisation involves the overall context, including texts, images and voices
Must be interpreted by an interpreter with experience in the target region
4 Important Steps For Translation
It's always important to analyse the text before diving into the language translation process. Scope out the subject matter, context, tone, style, level of technicality, and other elements that make up the text.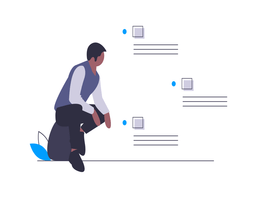 Take all the information you acquired from the initial analysis and systematically begin to translate the text in chunks at a time. Pay attention to sentence structure and word limit elements, so your sentence doesn't end up too long.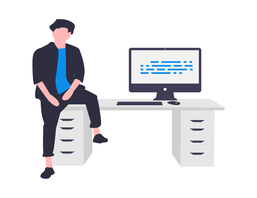 Proofreading is an essential aspect of quality assurance. Re-read your translation in case of any missed content. We recommend reading it without the source content to test the readability and quality of expression of the translated text.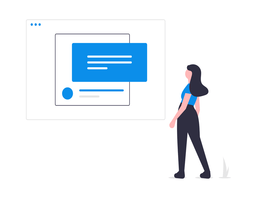 In case you come across any errors during your review, edit and polish the content. Finalise the document before it is delivered to the client for final review.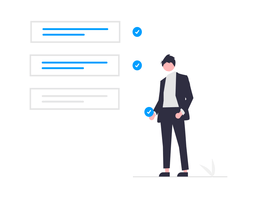 People Also Liked
Certified Translation Service
Revpanda has built a reputation for being one of the most comprehensive and error-free translation agencies. We offer transcription, proofreading, software localisation, and desktop publishing services in various languages, including Norwegian, German, Finnish, Turkish, Arabic, Spanish, Japanese, and many more.
Revpanda has helped clients amplify their brands worldwide with the transcription services we provide. Our translation experts deal in various document translation services like website translation, business translation, financial translation, and many more.
With a repertoire of over 50 clients worldwide, Revpanda is now a world-renowned translation company across multiple industries, including but not limited to health, technology, finance, gaming, and tourism.
The transcription services we offer include:
Website Translation
Our website translation services help businesses ease into an international market. Having a multilingual website is essential for companies to meet their target customers in a multitude of regions. From the footer pages to service and product pages, we follow a detailed process. As a full-service website translation agency, we ensure that any transcriptions we deliver are of top-notch quality.
We help companies from different industries expand their online presence by translating their site into various popular languages. Revpanda also takes the client's specific requirements into account, like ensuring the transcripts are search engine optimised.
Business Translation
Revpanda's team of translators offers stellar language services that have made them the official translation partner of several reputable businesses. Quality is our core value, and when it comes to the interpretation and translation of business documents, we do not compromise on the results we deliver.
We have provided a professional translation of various business documents like business memos, press releases, company statements, etc.
Business translation requires a keen eye and industry experience for translators to use the correct terminology and language. It is also crucial for business owners to collaborate with a reputable translation services agency to ensure that all their business documentation is translated accurately.
Financial Translation
Financial translation documents are not dissimilar from business transcripts. Many industries have translation requirements specific to a particular aspect of a business rather than the entire organisation. For example, we provide professional translation services for law firm business plans and financial reports.
This kind of translation project requires extensive market research and an interpreter who is well-informed about the ins and outs of the financial sector. This way, they can translate with all the necessary knowledge required.
Marketing Translation
Revpanda's translators are experienced in both traditional and digital marketing and have a thorough understanding of how the industry works. Being knowledgeable of marketing is a plus because the right translation can make or break your brand in the new markets.
Clients expect our transcripts to contain industry-relevant terminologies with a proper understanding of sectors and languages to target local customers of a specific region. Revpanda delivers marketing translation services that help businesses promote their brand in their target countries.
Medical Translation
Following the rise of international medical tourism, the demand for medical translation has increased right alongside it. This area requires more focus and expertise than most industries.
The medical industry is vast, with many different departments addressing different medical issues. It is essential to ensure that the interpreter is familiar with that area of specialisation. While some medical translation projects may need an interpreter with experience in one field of medicine, another could be required for a different field of medicine.
Revpanda works with medical students and veteran medical translators so that our clients don't have to worry about errors or terminology discrepancies in their transcripts.
International Translation
At first glance, international translation may seem like a relatively straightforward project that doesn't require the aptitude of a seasoned translator. Global translations are known to have tricky content, and it is challenging to transcribe the text without changing its meaning.
But our expert interpreters are on the job. Regardless of the comprehensiveness of the project, we will provide you with the best multilingual specialists. They know the particularities of the language given to them. With Revpanda's certified translation services, you can expect exceptional and, most importantly, error-free transcripts.
Mobile App Translation
With the technology industry proliferating rapidly, we're not surprised that mobile app translations are growing in demand. But it requires tech-savvy individuals who are familiar with the technological environment.
Localisation is essential to many businesses who want to expand into different geographical locations. With our translation services, you can localise your mobile application and expand your customer base to attract users from all over the world.
Catering to different geographical locations and languages also improves your mobile application's ranking on platforms like the Play Store and the App Store. You can trust our team and our approach to virtually take your business beyond the border with our unparalleled translation services.
Quality Guaranteed by Revpanda
To reiterate, quality lies at the foundation of every project we work on. Our team at Revpanda works tirelessly to ensure that our clients receive the best possible service from us. We appreciate our clients' trust in us and treat each project with care. By employing our translation services, you are investing in much more than short-term success and long-term sustainability.
The translation industry can be competitive, and Revpanda constantly expands its knowledge within this scope and grows into more significant markets. While translation services seem trivial to some, we take our work very seriously. The language interpretation process is quite extensive, and there are several benchmarks to meet before delivering the project back to the client.
The translated text must always reflect the context of the original text to maintain its meaning. Additionally, it must also preserve the same level of affluence as the original content for the translation to provide real value. These are just some of the criteria the Revpanda team follows to ensure consistent quality and reliability.
Translation Technologies
The translation industry was relatively unknown a few years ago and barely recognised as an industry. Now that there is significant demand for professional linguists and interpreters, technology has paved the way for translation services to become more accessible.
Revpanda utilises popular software that eases the overall process of translation while exponentially speeding it up.
Trados
SDL Trados Studio is a popular and one of the oldest CAT software in the translation industry
The program acts as a unified system that lets you translate and edit texts. It facilitates the simple management of linguistic projects and the structuring of terminologies. Briefly, Trados allows for neat and tidy documentation, which is vital to the transcription.
MemoQ
MemoQ is one of the most renowned CAT tools that focus on productivity and quality. Many professional translators and linguists swear by this software because of its modern translation techniques.
MemoQ boasts functionality, easier contextualisation of term entries, targeted term selection, and other modern features that alleviate the document interpretation. That's why Revpanda's professionals also use MemoQ to streamline localisation that helps businesses to operate on a global scale effortlessly.
Wordfast
Wordfast is primarily aimed at translators and can be easily integrated into the everyday content production workflow. You can fit the entire process into one compact Word template and even use the program to exchange data over a local network or the internet.
This software observes uniformity in terminology so that translators don't have to re-translate the same sentences repeatedly. Moreover, it is a cumulative translation database based on MS office.
Dejavu
Dejavu is known for straightforward and comparatively user-friendly document translation without clutter. Developed by Spanish tech company Atril Language Engineering, Deja Vu is recognised for its simplicity but is not as productive as the list of applications mentioned earlier.
Source & Target Languages at Revpanda
| | | | |
| --- | --- | --- | --- |
| Scandinavian Languages | Eastern European Languages | Western/Central European Languages | Asian Languages |
| Norwegian | Estonian | Dutch | Hungarian |
| Swedish | Romanian | Spanish | Japanese |
| Danish | Turkish | Portuguese | Chinese |
| Finnish | Russian | Italian | Thai |
| Latvian | French | Czech | South Korean |
| Lithuanian | German | Polish | Vietnamese |
Scandinavian Languages
Norwegian
Swedish
Danish
Finnish
Latvian
Lithuanian
Eastern European Languages
Estonian
Romanian
Turkish
Russian
French
German
Western/Central European Languages
Dutch
Spanish
Portuguese
Italian
Czech
Polish
Asian Languages
Hungarian
Japanese
Chinese
Thai
South Korean
Vietnamese
FAQ
How much do translation services cost?
The price of translation services depends on various factors, such as the complexity of the source text, types of documents, and the sectors. If the translation service requires comprehensive research and sectoral expertise, it may cost more. Get in touch with us at Revpanda to know how much your project may cost.
Which languages does Revpanda translate?
Our professional translation service has multi-sector expertise that translates almost all major languages, including but not limited to English, German, French, Italian and more. Get in touch with us to find out more about our translation services.
Does Revpanda proofread the transcripts?
Absolutely. Our translation process wouldn't be complete without proofreading. We believe in strict quality control measures and check every document before delivering.
Will the documents and data be secure with Revpanda?
Of course, Revpanda respects the confidentiality of any file, documents, and data provided to us. All information shared with us is deemed confidential and will not be disclosed at any point.
What is the best online translation service?
The best online translation service could only be a professional translation agency that provides a detailed translation process keeping in mind several aspects, such as turnaround times, accuracy with customer support, including appointing a dedicated account manager for the client.