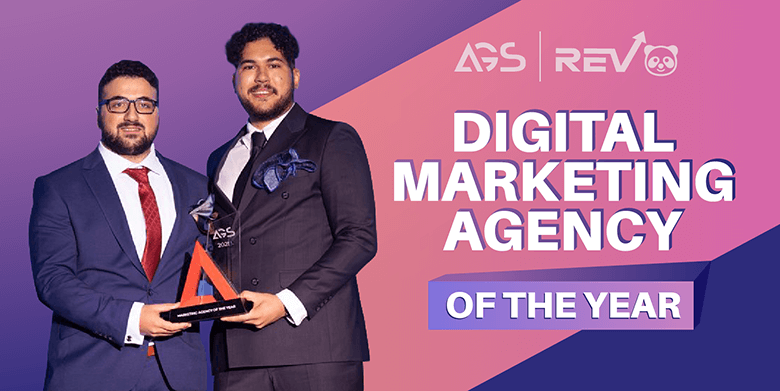 On November 18, 2021, Revpanda became the proud recipient of the prestigious Marketing Agency of the Year award by Affiliate Grand Slam. Our gratitude towards anyone who supported us by voting in the AGS Awards cannot be overstated, and from the bottom of our hearts, we would like to thank everyone!
AGS Awards ceremony was the closing event of the Sigma week in Malta, which took place between November 15-19, 2021. The expo gathered more than 3000 visitors and 150 speakers, and we feel honoured to be recognised as the front of the leading marketing agency and crown our year with this prestigious award.
After receiving the award, our CEO and Co-Founder Emre Goktas said the following:
"We have a very young team at Revpanda. Our average age is 25, and we are always open to new ideas and fresh perspectives. We are extremely proud of our employees who always push the envelope and bring brilliant solutions to the table. And we believe that has played the main role in our success." 
In addition to Emre, our COO and Co-Founder, Barb, has shared his gratitude for our team and their contribution to the projects.
What does the future hold for us?
The world of digital marketing never stops changing, which is why we always stay on top of the game by using innovative tools and solutions in web development, SEO, and copywriting services. 
2021 marks a rapid expansion for us, and we have grown from a team of 50 at the start of the year to +150 now. What started as a small group of like-minded people has become a truly global marketing agency with experienced digital marketing gurus all across the world.
In 2022 we aim to refine our current services even further, and introduce new tools for our partners to gain a footing in the digital world and expand their digital presence. "We are just getting started, and there are many more awards for us to win!" as Emre reflects. "We are planning to expand to new markets and establish our offices all around the world.