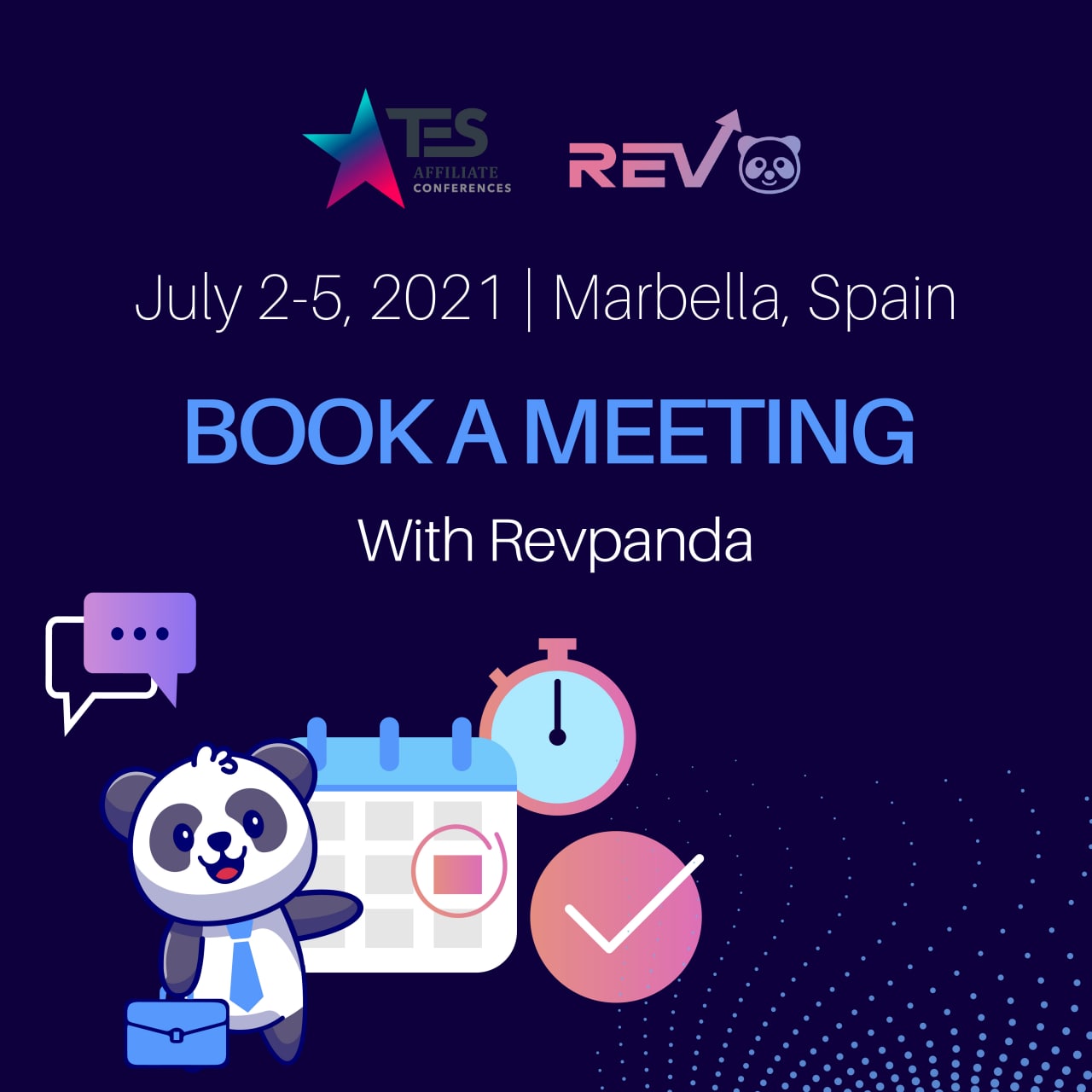 Meet the Revpanda Team at TES Affiliate Conference 2021
Click on a title to jump to a section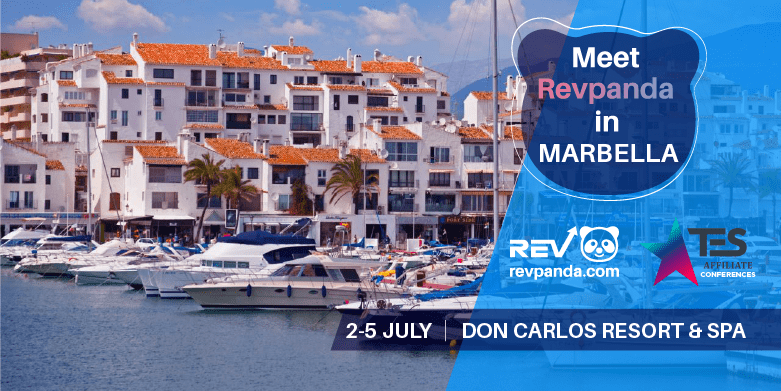 Revpanda is attending the 3-day TES Affiliate Conference 2021 in Marbella, Spain. Hosted by The European Summit, the event is one of the biggest congregations of professionals from the online entertainment, finance, and advertising industries.
TES Affiliate Conference 2021 is being held between 2-5 July at the Don Carlos Resort & Spa, Marbella. Viewers can also tune in virtually from around the world. This hybrid conference model has been introduced keeping in mind the COVID-19 travel and social gathering restrictions.
The TES Affiliate Conference is one of the biggest events of its kind and provides the platform for affiliate marketers, advertisers, publishers, and media buyers to interact with each other and the audience. Over 4,000 participants from 80+ countries are in attendance this year, while 200+ exhibitors and over 125 speakers have lined up to share their experiences and plans for the year ahead.
Our team has quite a few surprises lined up and plans to share them with the attendees. We are excited to interact with new businesses and establish new connections at TES Affiliate Conference 2021.
About Revpanda
Revpanda is a dedicated digital marketing agency that provides detailed service suites to help clients dominate their industry. Implementing cutting-edge technology and tailored SEO services to customised solutions for its partners, Revpanda gives brands a competitive edge in the digital advertisement world.
Revpanda specialises in web development, brand & reputation management, SEO services, multilingual copywriting, and translation services. The team focuses on delivering results-driven solutions that have lasting real-time benefits for your products and services.
About TES
The European Summit hosts one of the largest business expos, where it brings professionals from the online entertainment, finance, and health industries under one roof. The 3-day networking event helps entrepreneurs and emerging businesses interact with potential customers, partners, and mentors. Also, the expo offers a grand platform for showcasing ideas.