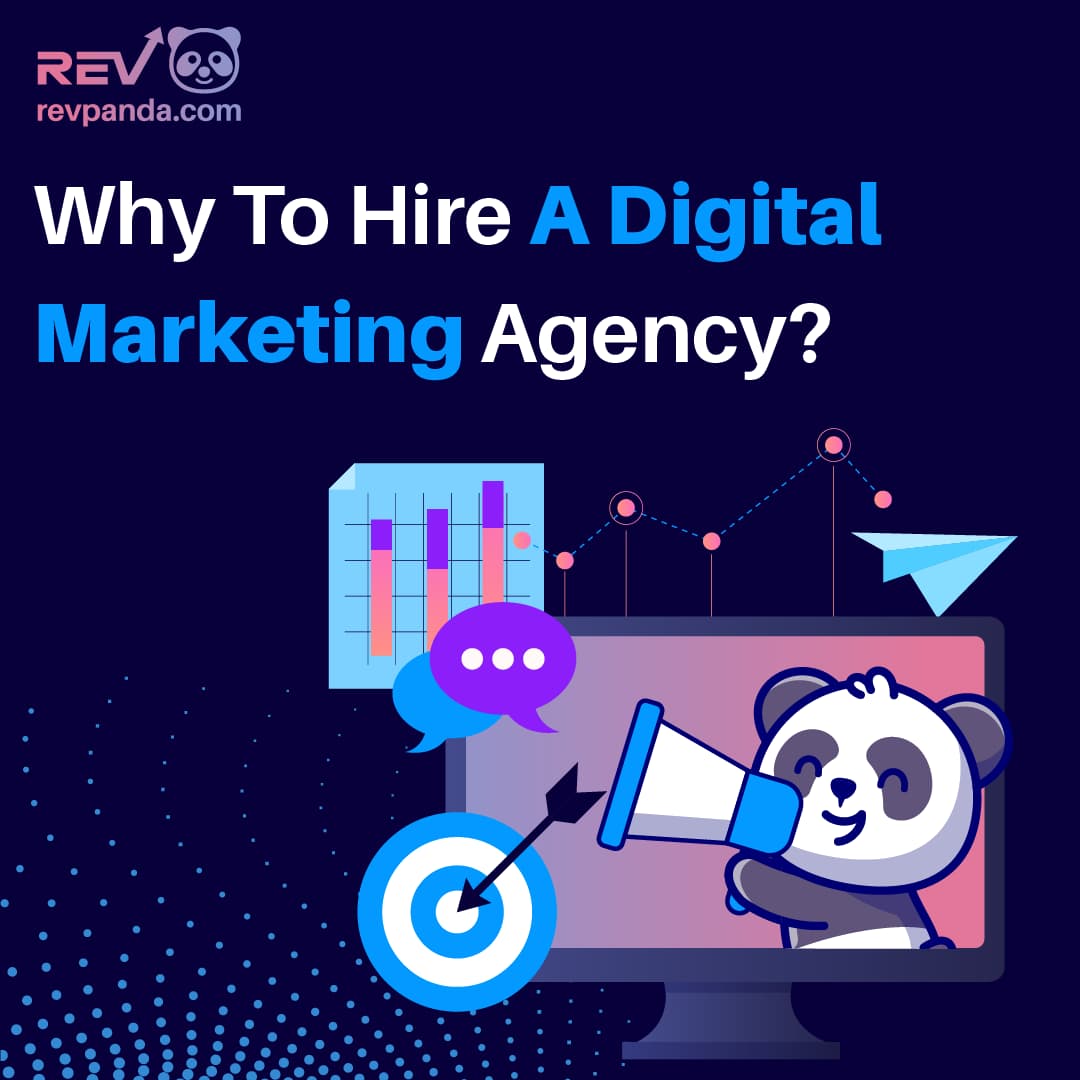 Why To Hire A Digital Marketing Agency?
Today, there is one question that comes to mind when companies want to expand their business: should I hire a digital marketing agency?
Click on a title to jump to a section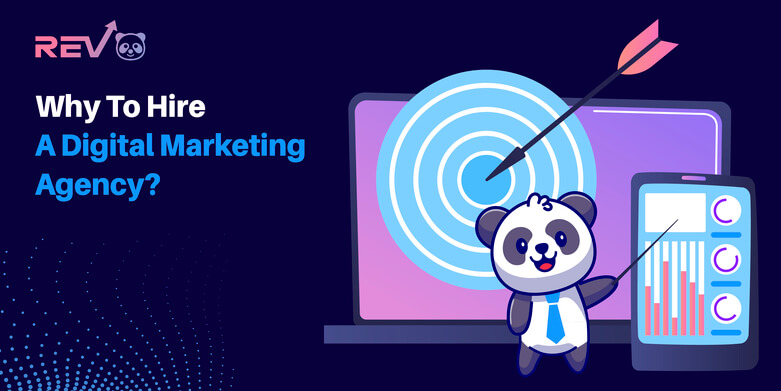 Today, there is one question that comes to mind when companies want to expand their business: should I hire a digital marketing agency? Are digital marketing agencies profitable enough to work with? Or moreover, why don't I employ some professionals to work on this for me? Well, these all are logical to consider but when it comes to hiring a digital marketing agency, the benefits are more than you think.
Hiring A Digital Marketing Agency is Cost-Efficient & Effective
Contrary to popular belief, you spend way less money when you hire a digital marketing agency. There are a couple of reasons for that, which can be summarised as:
Agencies have a team of experts who can manage your campaign budgets more efficiently and bring better results.
Team of digital marketing experts always follows up with the latest trends in the industry to make sure that your brand consistently trends with new strategies in digital marketing and stands out from the competition.
The total cost of employing people is way higher than working with an agency
The agency will have the necessary tools to measure, arrange and produce. Therefore, you won't face any additional costs in the future.
As the tip of the iceberg, these are the key points that affect your budget. Remember, the most important aspect of starting a project is having a well-planned budget with a sustainable business plan. After you start to work with a digital marketing agency, they will draw a road map in accordance with your needs and sources.
You Tell What You Want and Let the Agency Bring It to You
The most crucial factor of hiring a digital marketing agency is you will only focus on what you want. After you have your meeting with an agency like us, you will receive an offer with a plan. In case the agency satisfies you and you like the plan, you can only focus on your business and let the professionals handle the rest.
During this, you can also get transparent reports regularly, check your conversion rate and revenue coming from your online presence to track the process. At Revpanda, we make a report of the statistical analysis of our projects on a regular basis and evaluate the strategy with our partners.
Meanwhile, our partners waste no time on something they don't want to deal with and only do their business. For us, it is essential as we say: you tell us your business, we work on it.
Let the Panda Work For Your Business' Profit
The best thing about hiring a digital marketing agency is to be sure that you are working with experts. Especially when you have a small business like a retailer or a coffee shop in your lovely neighbourhood, it gets more challenging to get the top-quality employees working on your project.
At this point, we, as Revpanda, say that let the experts work for you and promote your business. Instead of searching for experts to knock on your door, leave us a message and let us make your business rise in the competition.
On the other hand, since our colleagues are experienced professionals in their field, we can properly satisfy your needs from SEO support to engaging contents, PPC, CRM support services.
Hire an Agency and Get Instantaneous Profits
Last, but not least, when you start working with a digital marketing agency like ours, you can make profits instantly. The reasons for that are briefly:
You can keep having an up-to-date and well-optimised website from the first day
We prepare a plan of various strategies that can boost your brand awareness
We analyse your industry and take action accordingly
As you can understand, the benefits of hiring a digital marketing agency are innumerable. Whether you have a small business or conglomerate, you can always take your it to the next level. As the saying goes: the sky's the limit. And Revpanda is here for helping you to reach there.