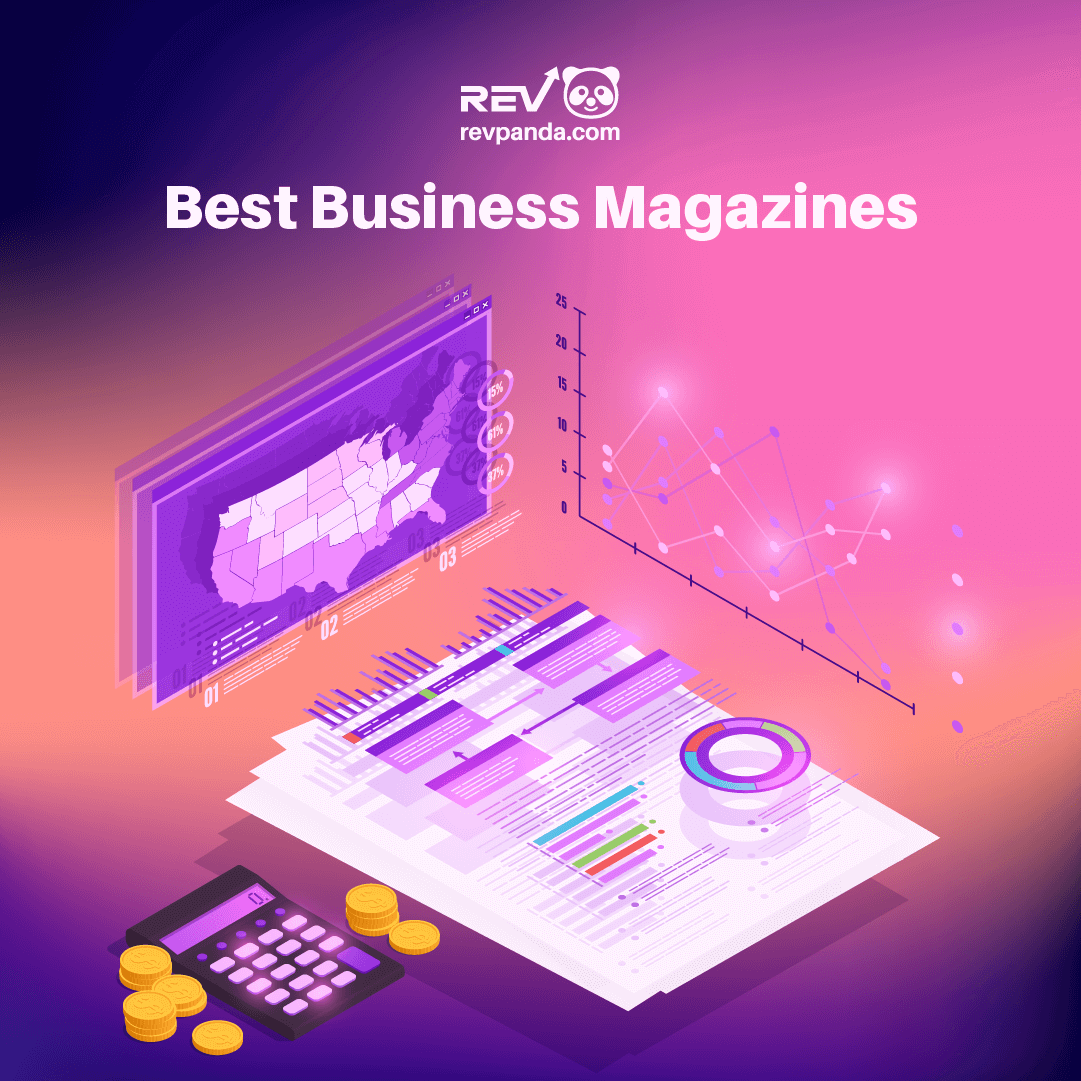 Best Business Magazines in 2023
Featuring expert articles and advice and offering branding and networking opportunities, business magazines are essential for elevating every business' success.
Click on a title to jump to a section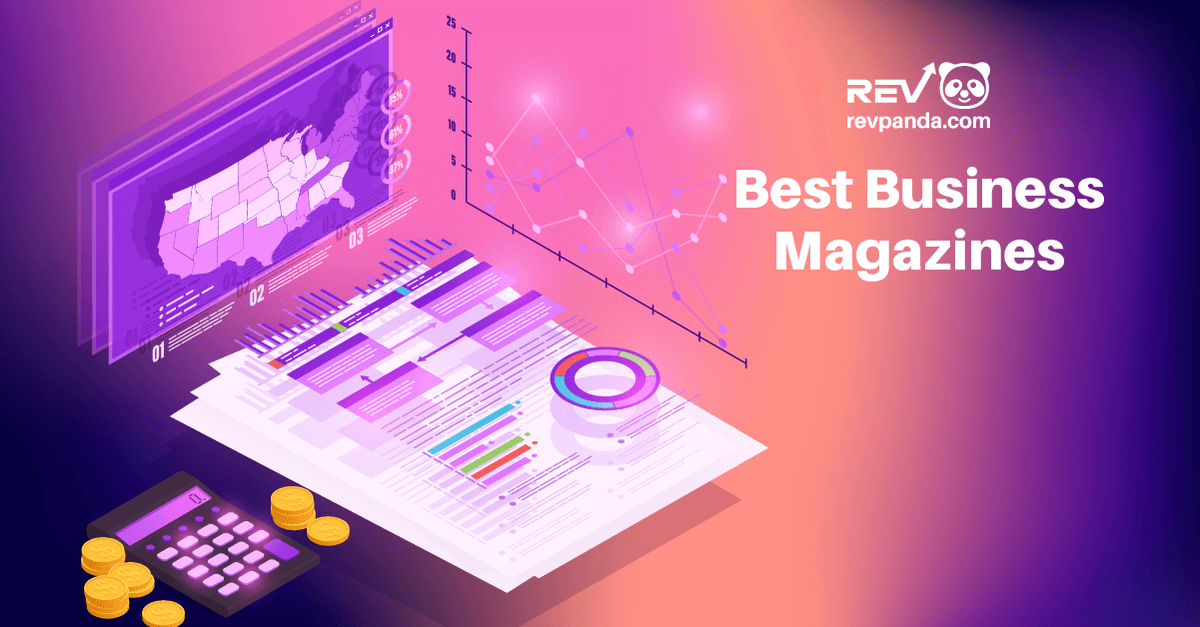 In the heat of the digital revolution, business magazines remained one of the best sources where entrepreneurs get information about the business world. These magazines cover everything business leaders need to build successful companies – from the latest trends, business news, and valuable advice from experts to interviews and success stories to get you inspired.
In this article, we cover the best business magazines for business professionals, why they are important for business leaders, and how to choose the right entrepreneur magazine for your personal and professional development. Don't miss out on the valuable insights and knowledge that these magazines can offer. Keep reading to find out more!
How Can Business Owners and Entrepreneurs Benefit from Business Magazines?
Ever since the era of traditional media, aspiring entrepreneurs and small business owners have relied on magazines about business. And it's not a surprise at all. Business magazines are packed with all the information a leader needs – from starting a business with limited funds, to building an effective long term strategy and keeping up with the latest industry news.
Besides valuable advice for establishing and running businesses, business magazines also offer educational material that helps business owners get savvy, expand their knowledge, and "borrow" the mindsets of the most successful progressive business leaders of the 21st century. Let's elaborate in depth on why business magazines have remained one of the most valuable tools for business owners until this date.
Staying Informed
The business landscape in the last decade has been rather dynamic. Some major events and new technologies, such as the impact of AI on digital marketing, are hindering the existing concepts and bringing brand-new perspectives and approaches to all industries around the world. Besides this, the latest digital marketing concepts are taking over many industries, imposing the need for flexibility and adaptability.
In order to stay ahead of the competition, an industry leader needs to keep up with the latest business news and trends and use them to their business's advantage. As the central space for the latest international news, trends, and insights from the business world, business magazines provide valuable information to their readers. They are the ultimate tool to help large and small business owners stay up to date and make informed decisions for growth and success.
Learning from Experts
In business magazines, you can often find feature stories and interviews. The most successful industry leaders talk about their own paths and experiences and give expert advice regarding common business matters and issues.
As a small or medium business entrepreneur, walking a mile in an established industry leader's shoes can truly contribute to your business's growth. Taking a peek into successful businessmen's expertise will help you acquire a fresh minded approach, and teach you how to address and avoid some of the most common issues in the business world.
Networking
Networking is one of the best ways to gather valuable insights and information about the latest events in your industry, improve your lead generation process, and even find out your greatest competitors' next steps. Hence, business magazines aren't only great for "borrowing" some knowledge for your business' success, but they can also help you expand your business circle and communicate with the key people in your niche.
For instance, some magazines may feature valuable contacts from your stakeholders, while others may even give information about networking events where you can meet, discuss, and share opinions with business owners and other people that are relevant to your establishment.
Marketing and Branding
Not all business magazines are focused on well-established corporations and the most successful business executives. On the contrary, many of them are eager to help small and medium-sized businesses and budding entrepreneurs grow in the dynamic world of business.
Being featured in an article means showcasing your brand and your expertise to people relevant to your niche. This is a great opportunity to build and elevate branding for startups, and boost small businesses' visibility in today's fierce competition.
Inspiration and Motivation
Reading about the leading businesses, the fastest growing companies, and their leaders can be rather inspiring. This way, you're learning about the different types of leadership and taking a peek into established business owners' concepts and approaches.
By gathering insights and ideas on how successful leaders are overcoming challenges, you can get inspired and motivated to take more actions, become more dynamic, and build a stable and recognisable business establishment.
Top 6 Business Magazines
Business magazines are among the most valuable educational tools, especially in giving valuable tips for startups, and small and medium businesses. These publications can help you gain insights about the latest industry trends and events, grow your professional network, and even elevate and showcase your business to the relevant stakeholders.
In this section, we are taking a detailed look at the top 6 business magazines for entrepreneurs, and how they can help you elevate your success. You can easily get access through digital subscriptions, even though most of them are also available in printed form.
The Economist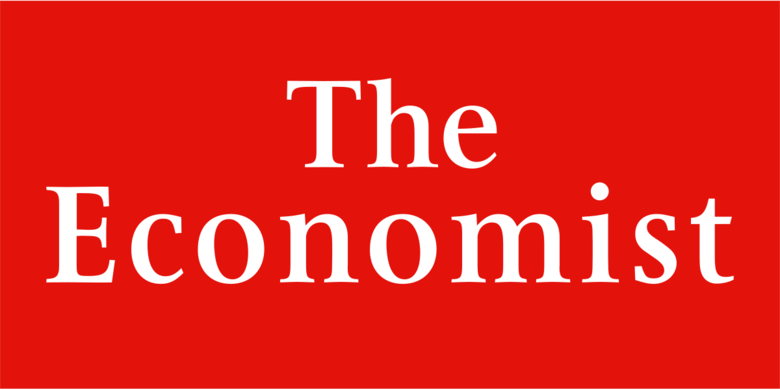 "The Economist" is among the best business magazine choices where you can read about international businesses, current affairs, and the most up-to-date news in technology, development, science, economy, and politics.
This business magazine, which can be bought in a printed or digital version, is very versatile, and can help you gather insights into your niche, as well as stay informed with worldwide news.
Forbes

Known as one of the most popular business magazines worldwide, "Forbes" helps entrepreneurs gather valuable information in the fields of business, technology, and finances, and learn tonnes of expert tips about successful business management, leadership, and entrepreneurship.
"Forbes" is also popular for ranking establishments and people in lists, such as:
The world's most powerful people
The Billionaire list
30 under 30
These lists can be great for gathering insights for various industries, and even for networking.
Harvard Business Review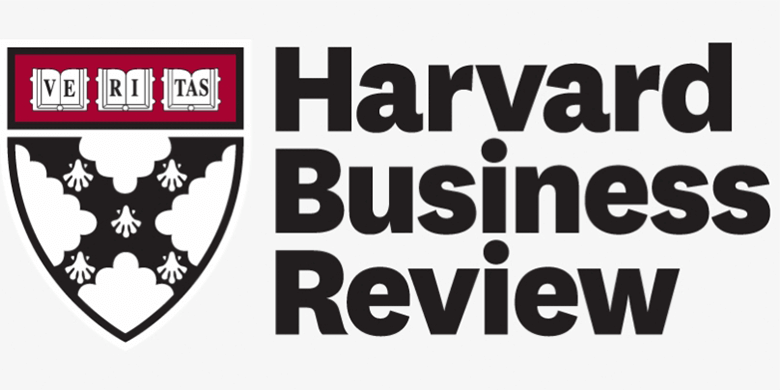 "Harvard Business Review" is a business magazine that strives to lead business entrepreneurs and owners around the world through successful business management and leadership. Through business articles, tips, case studies, in depth analyses, and worldwide leaders' best practises, this magazine is the perfect choice for everyone who wants to take a more strategic approach to leading their business.
Bloomberg Businessweek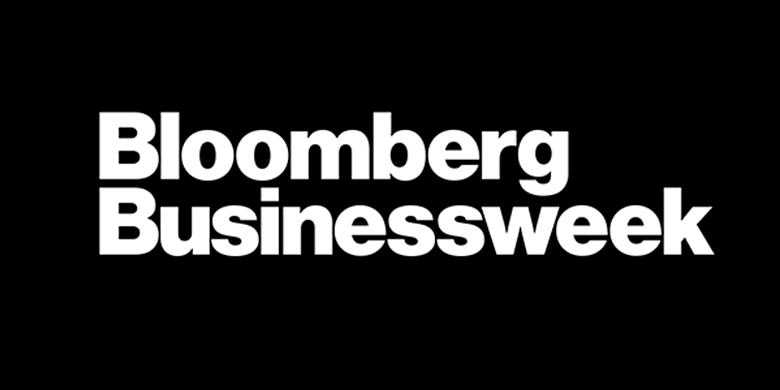 "Bloomberg Businessweek" is a business magazine that addresses global problems and gives insights into the fields of business, economy, technology, and politics. Through their new releases on a weekly basis, business entrepreneurs can gather data and stay up to date with the latest news in finance, health, legal, real estate, transportation, and many other impactful industries and niches.
Fortune

"Fortune magazine" focuses on the most common business matters and helps entrepreneurs gain data, insights, and ideas on topics such as investing, management, and leadership. This entrepreneur magazine is popular for its annual "Fortune Investor's Guide," as well as for the regular rankings and lists, such as:
Fortune 500
40 under 40
Great places to work lists
"Fortune" competes directly with publications such as "Forbes" and "The New York Times," which speaks volumes about this business magazine's relevance and content quality.
Entrepreneur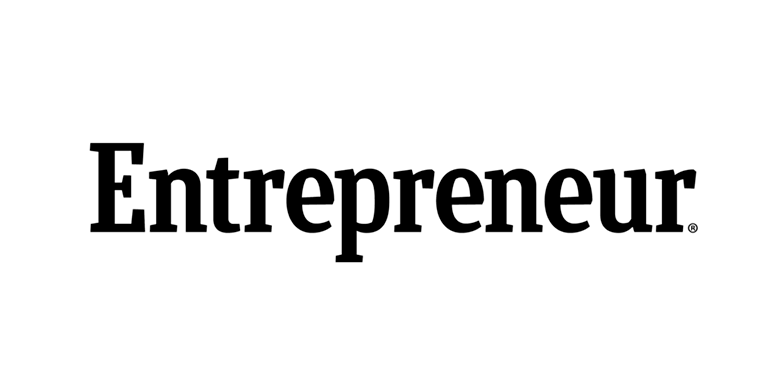 Last, but not least, "Entrepreneur," a business magazine, is also among our top picks. The name of this magazine is self-explanatory – it addresses general challenges and issues for small businesses and startups, and talks about small business management, innovation, efficiency, and other topics valuable to small businesses. As a small business owner, you can easily purchase the printed magazine, or make a digital subscription and gain access through the app.
How to Select the Right Business Magazine
We already learned why business magazines are valuable for business entrepreneurs and owners, and made a list of the best business magazines for entrepreneurs. However, not all business magazines are created with the same purpose and are suitable for every business owner.
Just like your business targets different groups of people, business magazines are not relevant for all audiences, entrepreneurs, or overcoming different challenges. Besides this, there are also some factors, such as content quality, publication frequency, reputation, and the entire magazine design, that can make or break your learning experience. Here's a more detailed overview of these crucial factors:
Relevance to Your Industry
While you can also find business magazines that give general insights and business tips, the truth is that not all of them are relevant to your industry. Many business magazines focus on specific fields and niches, and have the purpose of helping specific groups of owners and entrepreneurs.
For instance, "Entrepreneur" publishes business news and insights that are more suitable for small business entrepreneurs. On the other hand, "Forbes" is the ultimate business magazine that can be valuable for owners of businesses of all sizes.
Your business's specific niche also plays a crucial role in the choice. Owners of businesses in the niche of finance may find magazines such as "The Economist" or "Kiplinger's Personal Finance" more insightful, as there can be financial news and other data relevant to the niche.
Quality of Content
A great business magazine won't only contain relevant content; it will also offer quality content. To be more specific, each of the business articles in the magazine should be well-written, easily readable, understandable, and contain valuable information for the person who reads them.
If the content seems hard to read, not engaging enough, or not offering any value to you as a reader, then you've probably chosen the wrong business magazine.
Frequency of Publication
Different business magazines have different publishing times. For example, some magazines, such as "Bloomberg Businessweek," are published once a week, while others, such as "Entrepreneur," come 10 times per year.
Before deciding to subscribe to any of these magazines, it's important to evaluate your needs and preferences. Entrepreneurs who want to keep up with the latest news and events and be updated at any time should choose a magazine that is published more frequently. On the other hand, magazines that are published a couple of times annually may be a better choice for those who value quality and evergreen content over quantity.
Reputation
As an entrepreneur who aspires to build a successful business, you don't want to get business news and information from suspicious sources. Nowadays, with the wide variety of choices, it's easy to stumble upon a business magazine that offers outdated, irrelevant, and unchecked or unverified content.
To avoid this, it's important to take your time and evaluate different business magazines. The good news is that there are also reliable publications with a long history of producing high-quality, up to date and checked content. Hence, it's best to do your research, and choose a trustworthy source to stay informed about business related news.
Target Audience
Like mentioned before, different business magazines have different target audiences. This is why it's best to examine your choices and see whether a specific business magazine caters to your needs and preferences.
For instance, small and medium business entrepreneurs may choose magazines that publish content for startups or small and medium businesses. However, such publications may offer content for entrepreneurs in specific or narrow niches that is not suitable for everyone. On the other hand, those who operate in the investing niche may find financial magazines more valuable for their needs.
Some business magazines are more focused on business strategy, while others may offer personal-development topics such as working on public speaking skills, personal negotiation skills, and generally improving yourself as a professional. Again, research is crucial. If you don't examine different choices, you may be missing out on more relevant content that offers better value for your needs.
Design and Layout
Regardless of the business magazine's great reputation, valuable content, and relevance to your industry, the design, and layout can truly make or break your reading experience. A visually-appealing design and layout is a crucial factor in making the magazine's content more accessible and enjoyable for the person who reads it.
Top business magazines have clean, user-friendly designs and clear, simple layouts. The letters are also displayed in easy-to-read fonts and sizes and don't appear overwhelming or eyestrain.
Conclusion
Unlike many other traditional media, business magazines go far beyond the digitalization era and remain among the top sources where business entrepreneurs and owners gather valuable insights and information. These publications aren't only the ultimate sources to stay up to date with local and international business news, but they're also very valuable in elevating startups' branding and visibility, as well as networking and communication.
However, not all business magazines are produced for the same audiences and purposes. For example, "Entrepreneur" is a great magazine for small and medium business and startup owners, while at "Forbes" and "Fortune magazine," you can find valuable lists, rankings, and data you can use for your business.
On the other hand, quality content, reputation, trustworthiness, and optimised layout and design are also among the crucial factors that can contribute to your experience. Taking these factors into account, some of the top magazines on our lists are "The Economist," "Harvard Business Review', "Bloomberg Businessweek," and "Entrepreneur."
As much as business magazines can be valuable for elevating your business's success, it's crucial to pick the right one. To do so, it's important to evaluate your business needs and preferences and take your time to research different magazines before making a decision.
FAQs
In this section, we are providing answers to some of the most frequently asked questions about business magazines.
Business magazines were and remain one of the best sources for getting to know the latest business and industry news, gathering valuable insights and data, reading expert advice and interviews, expanding your network with stakeholders, and building brand visibility.
Business magazines often feature success stories, interviews, and a variety of expert articles where you can read about your industry's greatest leaders' experiences and advice for overcoming challenges and issues.
Before taking a pick, it's important to consider a couple of factors, such as the magazine's target audience, its relevance for your industry and business, and the quality of the content. Additionally, you should also take into account how frequently the magazine is published, the reputation and reliability of the publisher. Lastly, the overall design and layout of the magazine.
Many of these magazines feature successful stories and expert articles where industry leaders give their insights and advice about specific challenges and issues. As much as different situations call for different solutions, it's worth weighing the pros and cons of taking specific actions. Also, business articles may not always display the ideal decisions for certain situations, but they can be a great source to get you inspired and motivated to acquire unique concepts and approaches.