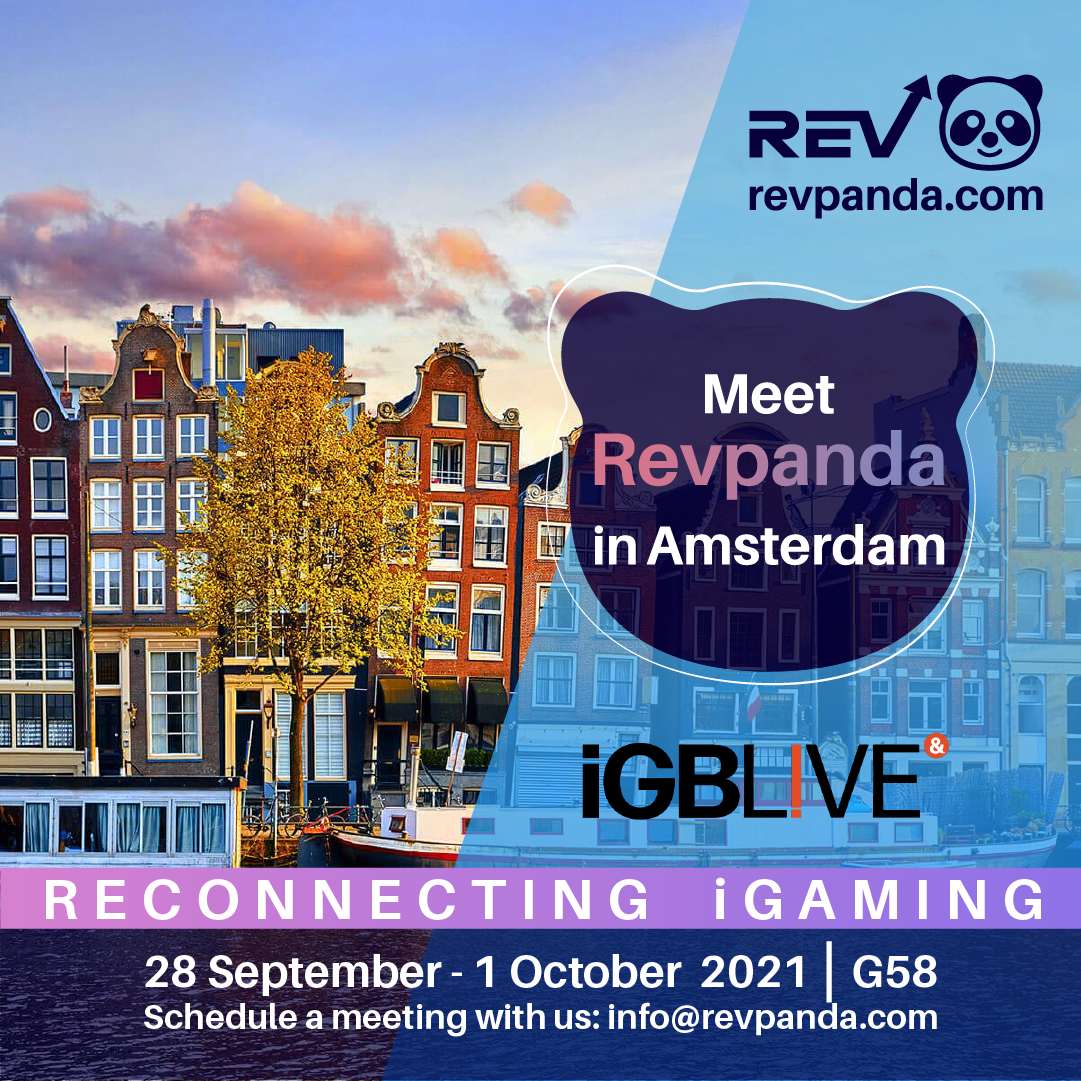 Meet Team Revpanda at iGB Live! In Amsterdam
Revpanda will attend iGB Live! in Amsterdam later this month. The 3-day event is scheduled between September 28 and October 1, 2021.
Click on a title to jump to a section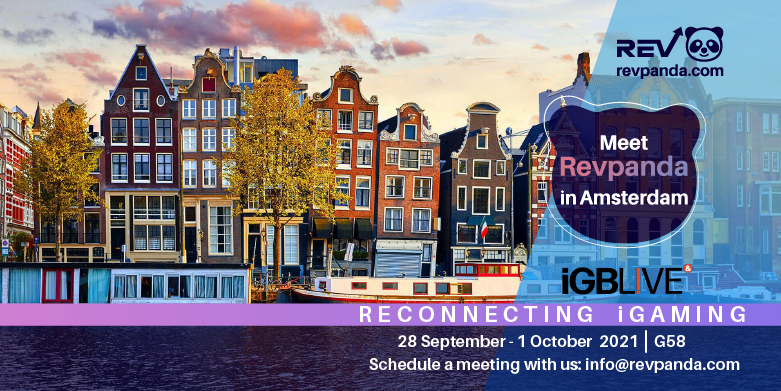 iGB Live! is the biggest congregation of iGaming enthusiasts, professionals, and industry veterans. And this time, the event promises to be even more epic as the hosts bring additional features and opportunities.
iGB Live! and iGB Affiliate will bring the pioneers of iGaming together and help attendees form new connections. The event is being hosted at RAI Amsterdam and promises some exciting changes as the industry reunites for the first time since London 2020.
The Biggest Networking Event of the Year is Here!
iGB Live! caters to every sector of the iGaming industry. From the top operators showcasing their portfolio to suppliers bringing in their best-in-class solutions for the numerous challenges of the industry, the list is long. Participants will discover game-changing ideas and technology, and Revpanda will be sharing such innovations at stand number G58. 
iGB Affiliate further promises to connect iGaming businesses with independent affiliates, super-affiliates, SaaS providers, affiliate networks and agencies, including brokers. This event is the one place to be seen if you're looking for new affiliates or planning to optimise an existing program.
The Revpanda team will share new ideas and plans for the future. And we plan on leaving the venue with new partners and ventures in tow. iGB Live! is a perfect example of making progress through unity, and we're thrilled to be a part of the flourishing community.
Revpanda's Plans for the Year Ahead
This isn't the first major networking event that Revpanda attended this year. We sponsored the iGathering Dinner in Riga hosted by SiGMA earlier in August. And we have several networking events lined up in the next few months. So, if you missed us, you can catch up on future events in Amsterdam and Cyprus.