Click on a title to jump to a section
With turnkey sportsbook solutions, launching an online sportsbook within days is no longer a pipe dream. Turnkey software providers offer an easy-to-implement one-stop-shop solution to build and expand your business.
You can have a functional online sportsbook in as little as two days without compromising on any of the crucial elements. The turnkey software provider takes care of all the essential processes, offering unlimited customisation options and allowing you to maintain and strengthen your brand identity.
Popular Turnkey Sportsbook Solution Providers
Discover the Best Turnkey Sportsbook Solutions for Your Betting Business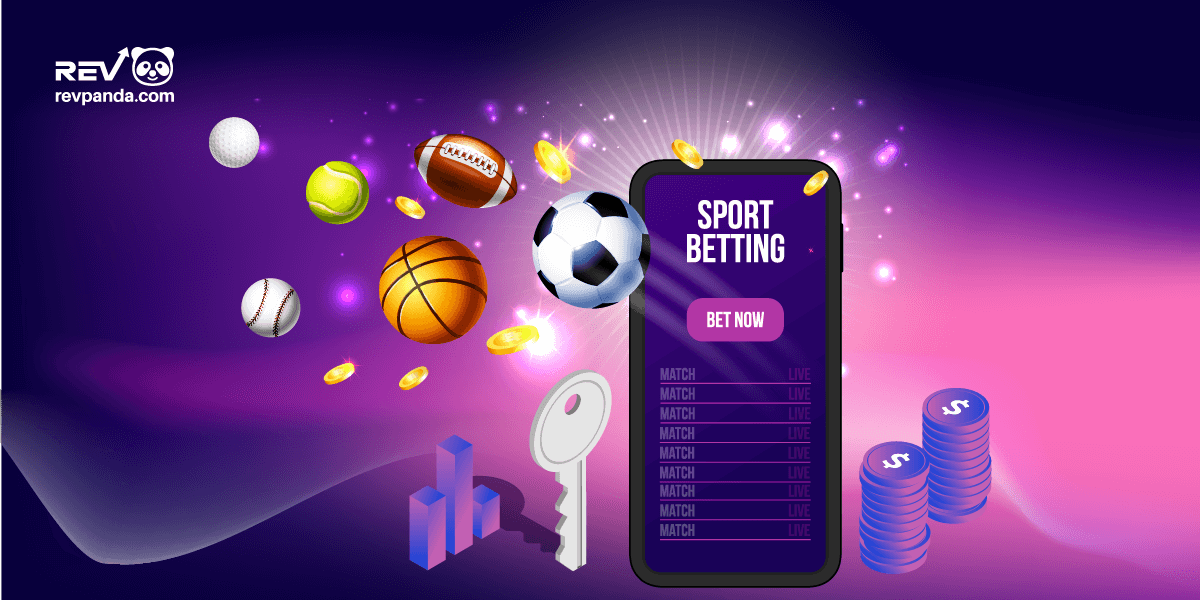 Turnkey sports betting solutions, also known as standalone sportsbooks, help you launch your online sportsbook within days. That's because you don't have to assemble a team of coding experts or invest a lot of time and money creating features, integrating payment methods, and taking care of the technical aspects of the platform. Instead, you hire a turnkey sportsbook software provider to do all those things for you while still having complete control over your business.
Unlike white label sports betting solutions, where the options for customisation are quite limited, with standalone sportsbooks, you have almost unlimited possibilities to customise your sports betting site to attract more customers and increase your chances of success. You also benefit from the latest in sportsbook security technology, and, through the sportsbook solution provider, you offer bettors encrypted data transfers and safe transactions.
Please note that if you are looking to accelerate the launch of your sportsbook and appeal to more customers, you need to purchase your turnkey sportsbook software from reputable providers. Reliable developers provide you with thousands of pre-match and live events, 24/7 support, and ample opportunities to grow your business using the latest reporting and monitoring tools.
How Does Turnkey Sportsbook Solution Providers Work?
When you buy a sportsbook turnkey solution, you basically acquire the sports betting platform that a developer has created, tested, and launched. In addition to the platform, which usually boasts dozens of sports and hundreds of different markets, you also get technical support, consultation services, integration of banking options, reporting, and marketing tools, as well as unique functionalities such as multi-currency and multi-language options.
As you can see, the sportsbook software provider equips you with almost everything you need to run a sports betting business. Of course, because you are not buying a white label platform, you need to obtain the wagering licence yourself, and depending on the package you choose, you might also be required to integrate payment systems. However, should you encounter problems with either the wagering concession or the payment methods, fret not. Top turnkey solution providers assist you in both processes.
Key Criteria to Select the Best Turnkey Sports Betting Solution Provider
Turnkey sportsbook solutions sound enticing, but if you pick the wrong provider, you won't get any of the advantages. Fortunately, with a little research and covering some basic factors, you can make an educated choice and select a top sports betting software provider.
Below, we look at some crucial characteristics that almost all top developers share and inferior providers lack. These are the boxes a platform contractor must check for you to choose them.
Licencing and Regulatory Compliance: Partnering with Trustworthy Turnkey Providers
To operate legally in the jurisdiction you target, you need a gambling licence. You can apply for this licence alone or ask the turnkey provider to assist you. Sometimes, the licence can be included in the package you choose.
Partnering with a reputable turnkey solution provider can dramatically increase your chances of obtaining a wagering concession from even the most stringent regulators.
And seeing how no bettor would be willing to risk money on an unlicensed platform, working together with a proven developer towards obtaining that licence is your best bet if you want to attract new customers.
Comprehensive Sports Coverage and Betting Markets: Meeting the Diverse Demands of Bettors
Gone are the days when bettors were happy to bet on one or two sports. Today, if your sportsbook doesn't offer more than 30 or 40 sports and several thousand events each day, your betting business won't make it in the competitive online betting industry.
Fortunately, that competitiveness has also forced the best platform providers to take their turnkey sports betting solutions to the next level. The variety of their pre-match and live betting options is tailored to meet the needs of all types of bettors and far exceeds what you would be able to deliver if you were to create your own platform.
Next-Level Technology and User Experience: Engaging and Retaining Your Users
Whether you are running a sports betting site or an online casino, you want to engage your users. If the users are happy with what you are offering and enjoy using your platform, you will be able to retain them as customers.
Proven turnkey solution providers test their products repeatedly to figure out what layout results in the best possible user experience. Moreover, the software they offer comes with a myriad of customisation options, allowing you to engage bettors with a web design that is in line with your brand.
Secure Payments and Data Protection: Ensuring Seamless Transactions
One of the most difficult aspects of launching your own sports betting business is the integration of payment methods. You have to convince payment processing operators that you are a trustworthy sportsbook before they agree to work with you.
Luckily, with reputable sportsbook providers, that is never an issue. They already have a portfolio of banking options included in the turnkey solution and can help you integrate them. These banking options include credit and debit cards, e-wallets, crypto, prepaid cards, bank transfers, etc.
Best of all, working with the best sportsbook payment gateway solutions also comes with end-to-end encryption of transactions, bettor-friendly limits, and multi-currency options.
Customisation and Branding: Establishing a Unique Identity in Your Sportsbook
The biggest advantage of picking a turnkey sportsbook solution over white label software is the ability for complete customisation. Standalone sports betting operators can modify the interface and layout of their website so that it best illustrates their brand identity.
And considering how crucial branding for online sportsbook startups is, it is smart to go with a developer that facilitates platform personalisation.
If you pick a top sportsbook turnkey solution, those customisation options increase significantly. So, despite using a pre-made sports betting platform, you can tell users what your brand is all about and try to attract them using your unique design and layout.
Advanced Risk Management and Odds Setting: Maximising Profitability
One goal of sports betting operators is to cater to bettors and help them enjoy their experience. Another is to make a profit. Your sports betting business will target those same objectives.
So, it is paramount that you use the right profit margin. In other words, bettors should feel they are getting good-value odds, and at the same time, you should work with a house edge that won't jeopardise the survival of your business.
The great thing about the best turnkey sportsbook solutions is that they run various risk management processes and identify problems before they occur. Similarly, they allow you to customise the house edge and profit margin so that you minimise the chances of your finances being stretched.
Best Turnkey Sports Betting Solution Providers
With everyone from enthusiastic entrepreneurs to media networks such as ESPN entering the sports betting market, now is the best time to tap into the industry yourself. However, not all sportsbook solutions will work.
If you want to maximise your customer conversion and retention numbers, you have a competitive selection of sports events and markets, as well as player management options, various marketing functions, and reporting and monitoring tools. And only the best sportsbook turnkey solutions can give you those benefits.
We shortlisted the best providers of turnkey sportsbook software to assist new players as a leading digital marketing agency that empowers top brands in the industry with our translation, SEO, link building, and payment testing services. Keep reading to learn more about industry-leading sportsbook solution developers and pick the platform that fits your sports betting business.
SoftGamings: A One-Stop-Shop Turnkey Solution

SoftGamings has been at the forefront of sportsbook innovation for 15 years, providing customers with three sports betting solutions based on Betradar's software. The turnkey sportsbook solution is the priciest of the three, but it also comes with a wide range of functions and options.
With SoftGaming's sportsbook software, you get access to over 370,000 pre-match and 200,000 in-play events. All currencies and languages are supported, and the platform is equipped with a loyalty programme, sports promotions, and options for free bet offers. The live chat feature can be integrated upon request.
The company also provides you with reporting, automated mailing, and CMS systems, which are crucial for your business operations. In terms of payments, Visa and Mastercard are accepted, while other banking options can be customised based on your business's needs.
Soft2Bet: Taking Sports Gamification to the Next Level

Soft2Bet has a competitive turnkey sportsbook solution that boasts as many as 60 sports. That means you will be able to get over 600,000 pre-match events and 500,000 live matches, as well as an in-house virtual games solution with more than 200,000 virtual sports events. Thirty of the most popular eSports are available too.
What makes Soft2Bet unique is its desire to gamify the sports betting experience. To do that, the developer offers promotions such as weekly challenges, card collections, and a free bet shop. Other quality features include a partial cashout, a Bet Builder option, and sports statistics possibilities.
Quantum Gaming: An AI-Powered Sportsbook Solution

Operating out of Serbia and Cyprus, Quantum Gaming delivers quality turnkey solutions to clients from all over the world. The company prides itself on its AI-powered solutions that help you predict the gambling behaviour of bettors as well as give you enhanced security and fraud detection. Improving the management of transactions and personalising the experience of users are also part of the package.
Quantum Gaming's turnkey sportsbook solution is highly scalable, it automates workflows, and you won't have to do any coding, meaning crucial processes will be accelerated. The company also provides you with various marketing services, adjustable features, and a solution that can be accessed from multiple devices.
NuxGame: A Comprehensive Turnkey Solution Launched within Days
NuxGame offers sportsbook software that can function alongside the company's turnkey online casino or as a standalone betting site. It comes with a wide range of functionalities, including a live match tracker, match statistics, margin control, anti-fraud functions, and reporting tools. The platform is multi-currency, multi-lingual and crypto-friendly.
In terms of betting options for your customers, NuxGame offers more than 60 sports. The turnkey solution delivers over 370,000 sports events each month, and 35,000 live betting matches. The company promises to have your turnkey solution ready within 48 hours.
NSoft: Unrivalled Offering of Pre-Match and Live Events

NSoft offers a fully customisable sportsbook solution that uses proprietary software and a revenue share model. The robust sportsbook platform is powered by Betradar and boasts 40 in-play and 90 pre-match sports that include 550 football competitions and 11 popular eSports. Operators benefit from more than 890,000 pre-match and live betting events a year and over 700-800 different markets for customers to bet on.
In terms of features, NSoft's turnkey solution supports a myriad of payment methods that can be tailored to your local market's needs. It also has an interface with various customisation options and easy integration.
Uplatform: Boost Your Customer Conversion with a Multi-Functional Platform

Uplatform has an all-inclusive turnkey solution with a phenomenal sportsbook offer, over 500 payment methods, and is available in over 63 languages. The developer promises product versatility while keeping processes simple, and that is something that appeals to most prospective sportsbook operators.
When it comes to the sports betting offer, Uplatform has more than 1.5 million pre-match and in-play events. The sportsbook turnkey solution provider's main selling point is the 35% conversion rate, which is impressive by anyone's standards.
A marketing kit and administrative tools are also part of the package, while managed services such as consultancy, support, and risk and fraud management are also included.
Delasport: Have a Complete Overview over Your Customer's Activities

Since 2010, Delasport has evolved into a top sportsbook software provider and one of the leaders in the industry. The company operates in Europe and South America and has a one-stop-shop turnkey sportsbook solution that helps you build a betting site from the ground up.
Delasport's superior sportsbook platform includes more than 100,000 pre-match and 70,000 live betting events from as many as 125 sports, with virtual and cyber sports, such as CS:GO, League of Legends, and Dota 2 included.
In addition to a comprehensive sports offering, Delasport partners you with many popular payment methods and has an advanced bonus engine. The company's player management tools with monitoring and reporting functions help you have complete control over your sports betting business at all times.
Top Benefits of Turnkey Sports Betting Solutions
As is the case with turnkey casino solutions, turnkey sports betting software comes with a myriad of unique benefits. So, if you are still undecided about choosing turnkey sports betting solutions, we invite you to check out our turnkey software advantages and see if these platforms might work for you.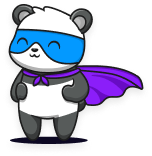 Entering the industry with a ready-made sportsbook solution is much easier than having to deal with the development of a betting platform yourself. That's because instead of spending time and money on building a sportsbook from scratch, you hire experienced developers to do that for you.
Except for the fact that the platform has already been created (and tested extensively), you can launch your business in only a couple of days.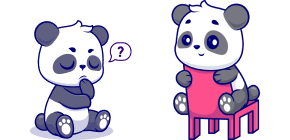 Comprehensive and Integrated Functionality
The best data providers don't just give you a platform. They also set you up with all the essential functionalities that an online bookmaker is expected to offer. These include crucial sportsbook components such as integrated payment methods, the security of transactions, and technical support.
Operators working in more than one jurisdiction will particularly appreciate functionalities such as multiple currencies and languages, while marketing, reporting, and risk management tools are invaluable for most betting businesses too.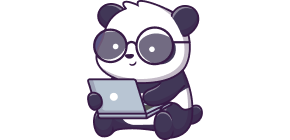 Scalability and Flexibility
If you choose a quality sportsbook data provider, your business might grow faster than expected. If that happens, it won't be a coincidence, as top software developers tailor their platforms so they can successfully penetrate various markets.
With only minor adjustments, a sports betting platform can be tweaked to cater to the needs of a specific group of bettors, thus facilitating rapid expansion at only a fraction of the cost you would pay if you built a platform from the ground up.

Compliance and Regulatory Support
Whether you plan to accept bets on sports only or integrate the sportsbook with your gambling and live casino sections, you need a wagering licence to do so. That won't be a problem if you buy the sports betting solution from a renowned provider.
The best turnkey sportsbooks are compliant with most jurisdictions where sports betting is legal. Moreover, they work closely with regulators that issue licences. So, if you don't have one, they will be happy to assist.
Get Your Sportsbook Off to a Flying Start with the Best Turnkey Solutions!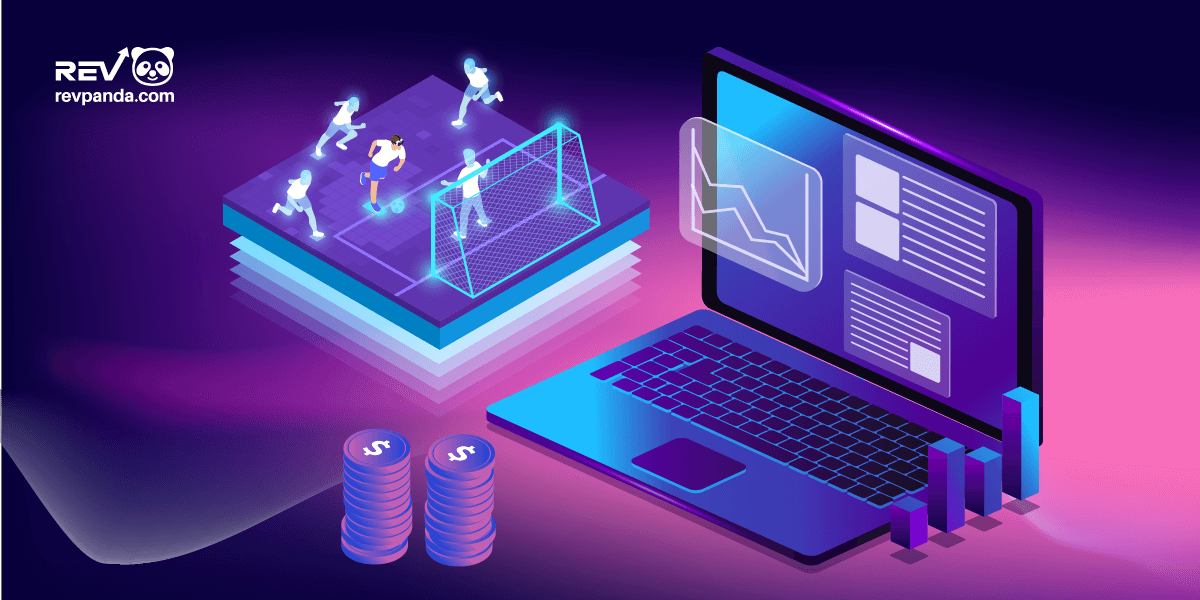 If you are looking to enter the sports betting industry quickly or want to add a sportsbook to your existing online casino, turnkey sports betting solutions are your best option. With turnkey sportsbooks, you benefit from sports betting platforms created by specialised companies with experience in developing, testing, and optimising sports wagering solutions. It is easy to see how choosing a ready-made product saves you time and money, as you don't have to invest in expensive coding experts and developers.
However, not all turnkey sports betting solutions are the same. If you want to attract customers, while at the same time benefiting from the latest advancements in sportsbook technology, only industry-leading software providers can help you. Renowned data developers not only set you up with quality platforms but also provide round-the-clock support, bettor-friendly payment methods, and crucial sportsbook functionalities. 
Aside from all these critical features, another important aspect of success is your marketing efforts. Contact us now to learn how Revpanda's tailored marketing services can help you raise the profile of your turnkey sportsbook and reach your audience!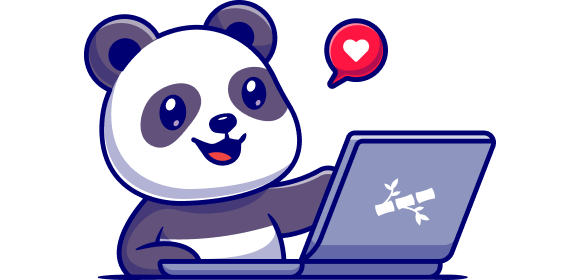 Contact Us
To find out more about turnkey sportsbook solution providers, feel free to:
FAQ
A turnkey sportsbook is a solution that allows you to start your online betting business without having to develop your own software. Instead, you use the provider's ready-made platform, which includes features such as technical support, payment method integration, security, etc.
A white label sportsbook is a complete and ready-to-operate solution, providing you with the software, licences, and infrastructure needed to launch a betting business. Turnkey solutions, on the other hand, are sports betting platforms that licensees and merchant account holders can integrate into an existing website.
With a standalone sportsbook solution, you get a tried-and-tested sports betting platform and all the features and technical support that come with it. However, you retain control over daily operations as well as overseeing the legal and financial aspects of your business.
Yes, you can. There is a wide range of personalisation options that allow you to customise your new sportsbook so that it fits your brand identity. You can select adequate themes, use your logo, design specific elements, create a custom web layout, etc.