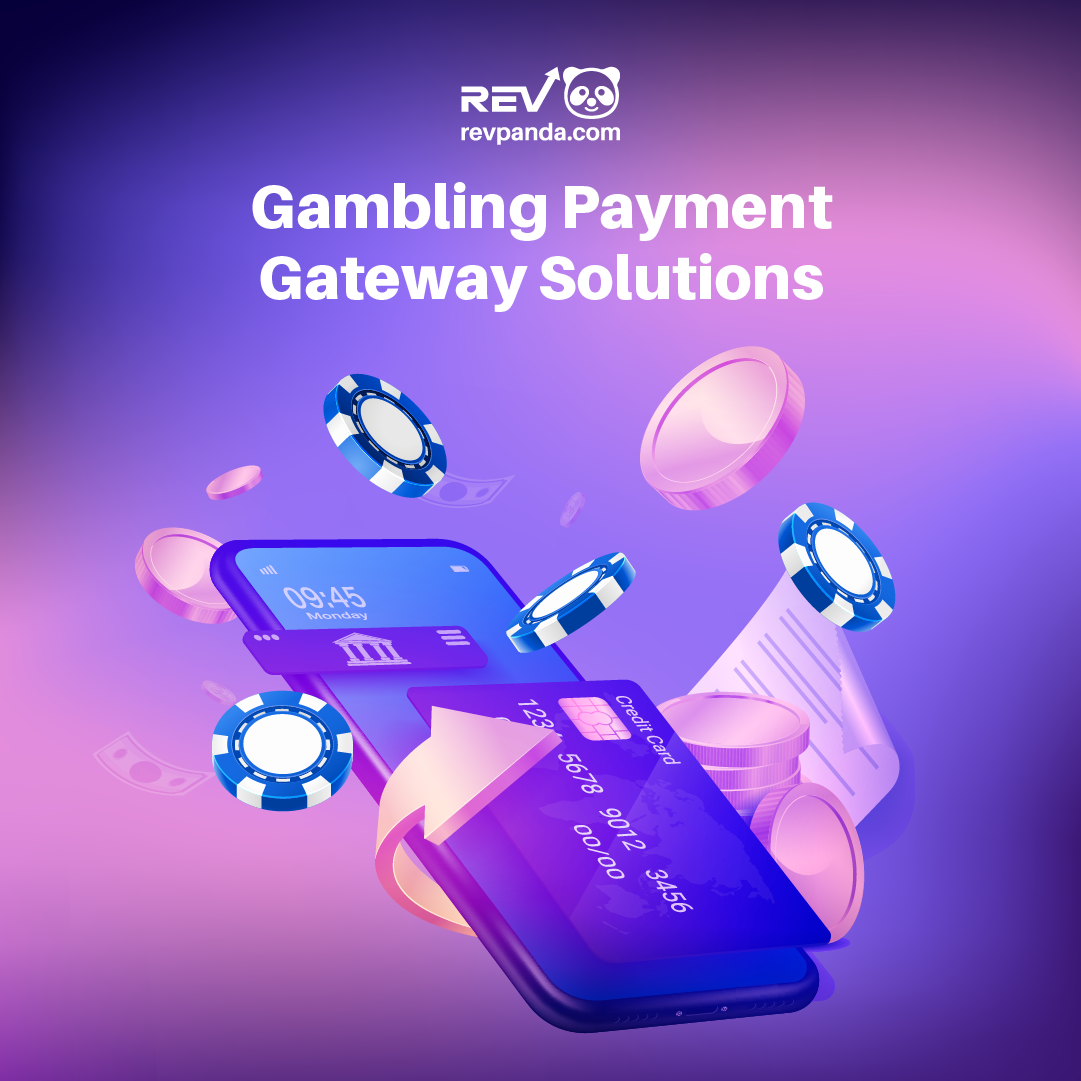 Best Gambling Payment Gateway Solutions in 2023
Gambling businesses must use safe, effective gambling payment gateway solutions for the comfort and security of their clients. We discuss this topic and review some of the best payment gateway vendors to consider in this high-risk business.
Click on a title to jump to a section
On any online gambling website, customers need user-friendliness and peace of mind that transferring money happens without risk of fraud. This shows the importance of picking quality payment service providers.Convenience and security are vital,  especially in high-risk industries such as gambling businesses. Today, you'll find many gambling payment gateway solutions that handle transactions between gambling vendors and users. However, you can't trust just any app or gateway because you can easily put money and information at risk. We discuss this topic and review some of the best payment gateway vendors to consider in this high-risk business.
Popular Gambling Payment Gateway Solutions
What Is a Payment Gateway and How It Works?
When customers pay for online gambling services or request a payout of winnings, online casino businesses need secure systems to handle these transactions. This is the task of a payment gateway, which serves as a connection between gambling merchants and customers.
Payment gateways can help handle deposits or withdrawals. This technical solution can facilitate processes such as authorization by allowing players or online casinos to approve or decline a transaction. This is one of the ways it helps with the fraud protection of users' money.
Also, such a gateway can facilitate transactions of different natures associated with the online platform, such as the selling of merchandise. Players may have preferences for which payment gateway works best for them, which is why gaming operators often have multiple payment services to choose from.
What Are Online Gambling Merchant Accounts and Why Online Gambling Businesses Need Them?
Since players use online gambling sites 24/7, these platforms must be able to process payments around the clock. This requires an efficient account system, with a high-risk merchant account as the foundation, which enables transaction processing and is required when setting up a payment gateway.
An online gambling merchant account is specifically used for vendors that operate in the high-risk industry of gambling.
There's risk for a merchant account provider, like an issuing bank, due to the high amount of money that changes hands, a high chance of fraud in the industry, and handling the high frequency of transactions. These are just some of the reasons why a unique type of account is needed in this high-risk industry when starting a gambling platform.
Banks don't easily supply these accounts, and any online gambling business that requires one must have the necessary certificates and licences in place when applying.
Factors to Consider when Choosing a Gambling Payment Gateway Solution
The quality of the payment provider solution affects customer satisfaction and the reputation of your brand management. When comparing different gateway solutions, research the following aspects, and you'll get a good idea of whether the specific technology carries value for you and your clients.
Security
The payment solution will have access to customers' personal information, like bank account details, as well as handle money for both parties. This requires enhanced security on the side of payment providers in order to keep this sensitive data safe. Top security also means less chance of clients requesting chargebacks, which could mean a loss for a gambling merchant.
Look for features such as PCI (payment card industry) compliance and research whether they've been linked to any issues of fraud or money laundering. Quality gateway solutions will also detect fraudulent transactions, so you have protection from customers trying to rob you, like using hacked credit card accounts to gamble online.
Transaction Fees
Using any payment method will require fees for the privilege of using that technology for transactions. The fee can be a flat fee or a percentage of the transaction amount. Payment may also be determined based on the currency and method of payment the client uses.
Customers can be put off by high transaction fees and would rather search for online gaming sites with better payment gateways, so finding payment processors that don't charge much is a priority.
Ease of Use
The payment gateway solution affects the payment procedure. Customers value a swift and user-friendly process that's easy to understand and doesn't waste time. For example, automatic navigation back to your platform once a transaction is complete on a third party's payment dashboard saves the user a few clicks.
The gateway solution can also impact how quickly the money reflects in an account. Customers will appreciate swift processing, so they can gain access to their winnings more quickly.
Compatibility
Ideally, the payment processor must be compatible with all devices, browsers, and platforms clients may use, or certain customers won't be able to utilise it. Test the technology on different devices, so you know it will be compatible with both mobile and desktop usage. Also, research the characteristics of your target audience, so you know the technology you use is compatible with their preferred devices and platforms.
Customer Support
If something goes wrong, you need support quickly. Research how others experience a gateway solution's customer support services, so you know you and your customers will have the assistance required.
Research the customer support communication methods and availability. Ideally, providing round-the-clock customer support is crucial, as clients engage with gambling platforms at all hours of the day and night. Likewise, it's better to have instant access via a phone or online live chat system than wait for a reply to emails.
Reputation
The gateway solution's reputation regarding fraud will reflect on your business, affecting whether customers, affiliates, and casino affiliate networks would want to be associated with you. So, only pick ones you can confidently trust. Of course, you can't believe everything a payment processor tells you in marketing material. Find out how other high-risk merchants experience their performance, customer support, and reliability by reading reviews or asking for advice on online forums.
Top Gambling Payment Gateway Solutions in 2023
The gateway solutions you offer greatly determine customer satisfaction. Therefore, online gaming businesses should put time and effort into selecting payment gateways and even find multiple options to cater to customers with different preferences.
Payment testing is a crucial aspect of the selection process for you to know exactly what the customer experience will provide your users based on location, device, and other factors. Only offer payment processor solutions that excel in aspects like security and UX, so it benefits your brand's reputation. To get you started, we've compiled a list of the top gambling payment gateway solutions to consider.
Visa
This payment processing software supports the needs of customers from many different banks, making a gambling website versatile for many players who enjoy gambling online. Part of the process may involve authorization answers as a way to improve security. Do note that services to accept payments can be limited for Asia-Pacific clients.
MasterCard
MasterCard gateway services also enable global payments to happen securely. To help merchants, the technology includes fraud prevention features. Mastercard also ensures that the payment solution is user-friendly on almost any device.
NETELLER
NETELLER allows customers to pick from a range of different payment options, so whether your customers prefer crypto or using their bank accounts or cards, NETELLER may be able to facilitate the transactions. It's backed by reputable financial service brands, but unfortunately its fees are higher than some others.
Skrill
Skrill is a popular online wallet thanks to its swift processing and relatively low fees, especially for deposits. Because it's widely used in the gambling and online casino industries, many new customers are likely to find it an attractive feature if they're already using it on other sites. It's accepted by many global jurisdictions and has the backing of reputable financial service companies like Paysafe.
PayPal
PayPal is known for its high security standards, and it's attractive because it caters to over 20 currencies. It's accessible in over 200 countries, and by allowing customers from around the globe to do online transactions, an online gambling business can draw more clientele. One drawback is that you'll navigate off the gambling platform to a third-party page, but it easily redirects back to the online casino site.
paysafecard
The paysafecard service acts as a prepaid voucher, and some gambling platforms accept payments in the form of these vouchers and prepaid cards. The attraction is that acquiring a voucher or loading money onto the card at a physical retail outlet doesn't require sharing personal details or credit card information, making users feel secure. The service does charge a monthly fee for recurring payments over a long-term period.
Trustly
Trustly is sure to cater to your preferences since the gambling industry is one of their target audiences. Online casino merchants appreciate their fairly low rates and quick transactions. You can facilitate gambling transactions as well as retail payments. In terms of security, you'll appreciate features like KYC (know your customer) that simplify verification steps.
Cryptocurrencies
Customers appreciate cryptocurrency payment service providers for their low transaction fees, which can sometimes be as low as 1%. Also, in contrast to payment options such as using a credit card, crypto solutions don't require the use of private information like card details. These payment solutions are usually easy to integrate and known for their high security measures.
Best Gambling Payment Gateway Solutions Conclusion
Does your online casino or gambling platform cater to all your clients' payment needs? Some users want to avoid using credit card facilities, so gambling expenses don't appear on their bank statements, while others may not be comfortable using cryptocurrencies. As a merchant, you need to offer payment solutions that cater to as many preferences as possible, while also providing security and features like good customer service.
Because of the popularity of the gambling industry, there are a vast number of payment solutions out there, all trying to make money from you and your clients. Use the guidelines above to identify the best ones, so your clients stay safe from fraudulent activities and can enjoy streamlined online payments.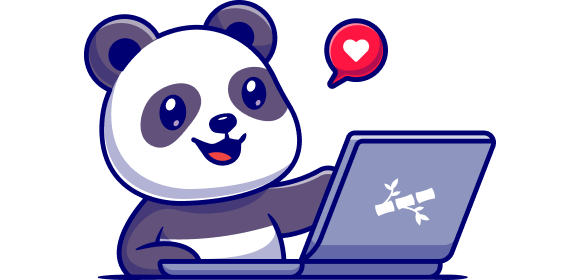 Contact Us
To find out more about gambling payment gateway solutions, feel free to:
FAQ
Picking the best gambling payment gateway solution must help merchants align with customer's personal preferences, ensure security, and allow streamlined processes. These questions shed light on the matter to help you pick correctly.
Transaction fees are charged for using a payment processing service, usually per transaction, but sometimes monthly fees apply. The rates for transaction fees vary by gateway provider and are often based on the amount of the transaction and the payment method the customer chooses.
Payment gateway solutions' levels of security depend on the protocols and technology they have in place. Features like end-to-end encryption, SSL (secure sockets layer), and TLS (transport layer security) help provide online casinos and gambling sites with secure payment options for customers.
By using certain payment providers, online customers can use payment methods such as bitcoin and other cryptocurrencies, debit cards, credit cards, or vouchers. Direct deposits are also possible, and players can create e-wallets, so they don't have to provide their bank information to gambling and casino companies.
Most gambling sites need a merchant account in order to connect to a certain payment gateway solution. Many gateways use an API (application programming interface). Gambling merchants can do a setup themselves, but gateway vendors also offer the services of experts to assist. In some cases, you may need expert developers for smooth integration.