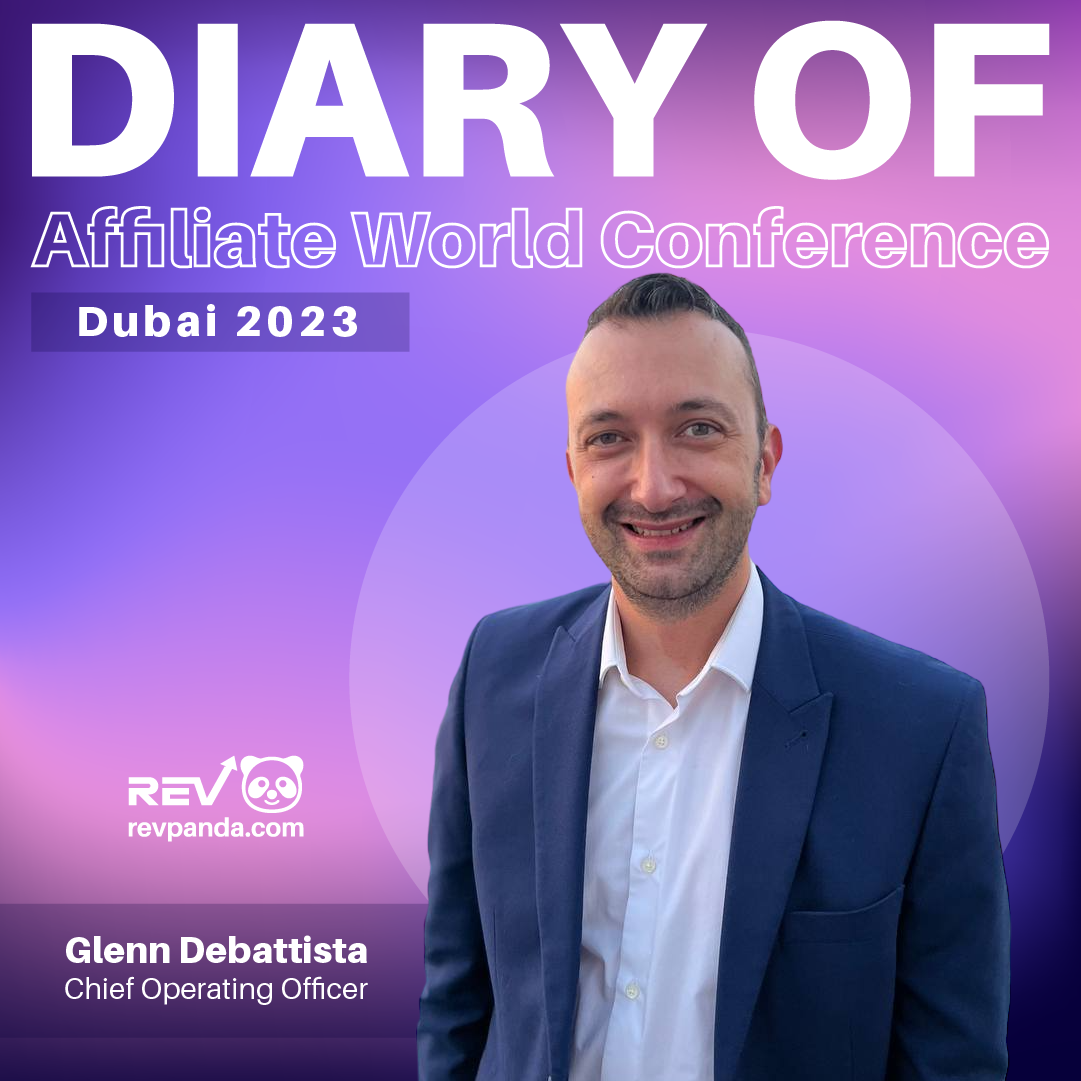 Diary of Affiliate World Conference in Dubai 2023
The perfect setting for the second expo of the year for Revpanda-the Affiliate World Conference was in the company of our CEO, Emre Goktas, and Head of Content, Barb Tasci
Click on a title to jump to a section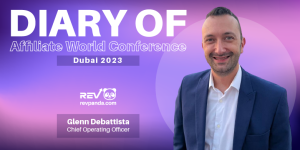 The perfect setting for the second expo of the year for Revpanda-the Affiliate World Conference was in the company of our CEO, Emre Goktas, and Head of Content, Barb Tasci
Admittedly, it was my first time ever visiting Dubai, and most of what I knew about it came from fellow colleagues and friends who had visited this fabulous city before. I was looking forward to seeing it, and I can confirm that Dubai did not disappoint at all!
My trip was a short one, arriving on Tuesday very early in the morning and departing on Friday morning for a total of 3 full days. Landing right after midnight, the last thing you want is to be stopped at security for a thorough passport check. Luckily, they let me through. The next step was to get a cab to the hotel, and the first thing you notice is the number of luxury cars parked casually around. 
During the 3 days I was there, I made a survey in my head and came to the conclusion that the "average" Dubai car is a white Lexus, followed by Teslas. 
First Day
The time difference between Dubai and Malta is 3 hours, so when I woke up, I had around 3 or 4 hours before our official office hours. This gave me time to prepare tasks and reply to emails and Slack messages without being interrupted. I wish it was like this every day!
After my final meeting of the day, I met up with some friends of ours who were also taking part in the Expo, and together we went to grab some food and also explore the Dubai Mall. We got lost a couple of times in it whilst being mesmerised by the amount of luxurious shops present in this shopping centre.
After that, we decided to go to one of the exclusive bars in Dubai, Ce La Vi. No words can describe the view from atop this building, but if you are afraid of heights, it's not the place for you.
One thing we learned here is that drinks are quite expensive here (and in all bars in Dubai), so it was no surprise that all the cars parked outside this building were Ferraris, Lamborghinis, and Bentleys!
All in all, it was not a bad way to spend my first day in Dubai.
Second Day
Now here is where the action began. It was our first day at the Expo, and having already experienced the Affiliate World Conference in Bangkok, I had more or less an idea of what to expect. After a slow start, we had non-stop meetings at our booth, and the team back at the office worked tirelessly to ensure that all the leads were contacted within a few minutes after we had a meeting with them, with all the information they required. Revpanda thrives on proving that we are both effective and efficient, even in outreach during busy days like these!
The day passed quickly, and even though it felt quite tiring, we decided to head out to the docks since the first networking event was being held there at Zero Gravity. The area is truly impressive, with multi-coloured skyscrapers all around, including a giant Ferris wheel!
A quicker trip back, just under 30 minutes, got us back to our hotel around midnight so we could recover the energy ahead of the final day.
Third Day
The morning and afternoon were a repeat of the previous day, and it felt like the right decision to be part of this Expo as it gave us the opportunity to meet a lot of good leads.
Once again, the day passed swiftly, and we decided to wrap up this two-day expo with dinner at Shanghai Me, which, I have to emphasise, was an excellent choice! After indulging our senses, we decided to go have a couple of drinks at a nearby bar. I had an early flight, so I opted to leave early and head to the hotel to pack my luggage before going to the airport.
Overall, it was really a hit-and-run experience, with just 3 days in Dubai, but it was totally worth it, both from a professional and personal point of view.
On to the next one!