We'll Call You Back in Next 5 Minutes!
Our SEO Copywriting Process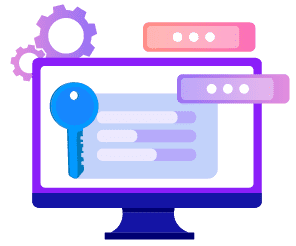 1
Conduct Keyword Research
To rank your website higher in search engine results and drive organic traffic to your site, Revpanda's SEO copywriters research and identify the relevant keywords for your business. They list these keywords according to their monthly search volume and difficulty of ranking to prioritise them based on their ranking.
2
In-Depth Competitor Analysis
Before creating the actual content, we analyse the competitive landscape of your business to help you outrank them. We research the top-ranking content of your competitors on a specific topic or for a particular keyword. This might include their blog posts, website content, landing pages, etc.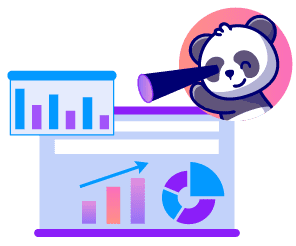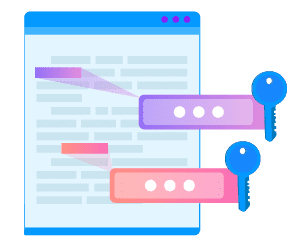 To ensure a successful content development process, we create an SEO-backed content strategy based on the analysis framework we performed previously. Then we start with writing the body copy and integrating the chosen keywords list wherever they fit naturally in the content.
4
Craft And Optimise The Content
The SEO copywriters at Revpanda start to write content based on the outline and the search intent of the keywords they decide to integrate. After creating a solid base with relevant keyword research, compelling writing, and a great user design, we optimise the content for SEO. This is where our experts write enticing titles, meta descriptions, and headings to attract the attention of your potential customers.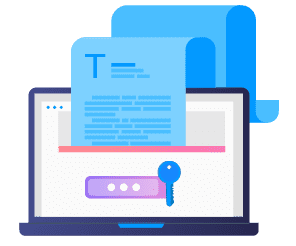 How To Write The Best SEO Copy?
SEO copywriting is so much more than integrating high search keywords in the content to rank higher on the search engines. To maximise the effectiveness of your SEO copywriting strategies, you need to craft high-quality content that offers value and knowledge to the readers.
It is all about crafting compelling, readable, and web-friendly content optimised according to the ever-changing algorithms of the search engines. Want to learn all about some of the proven best SEO copywriting practices that have consistently offered repeated success over time? Let's see how Revpanda's SEO copywriters embrace and incorporate these proven methods to provide SEO copywriting services that promise a high conversion rate.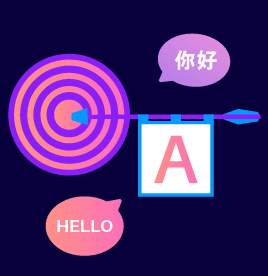 Step 1
Natural Keyword Integration
Even though keywords are a crucial element of SEO copywriting, your content needs to be just as readable. This means integrating the keywords naturally so that they don't seem forced and affect the readability of the content.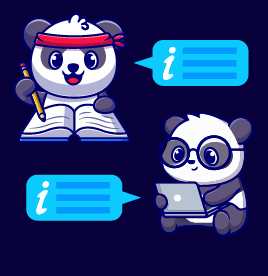 Step 2
Cater To The Audience's Search Intent
High-quality content that satisfies the search intent of your readers enables you to earn high rankings on search engines. Hence, it is essential to offer answers to questions that people are asking through search engines. This means that your content will cater to the particular stage of the buying journey that your customer is at.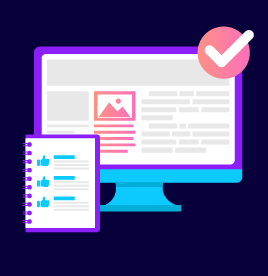 Step 3
Check The Competitor's Content
After determining the primary keyword for your SEO copywriting piece and entering it into the search bar, you need to look at the top search results and identify the common elements. This means that as an SEO copywriter, it is important to examine your competitors.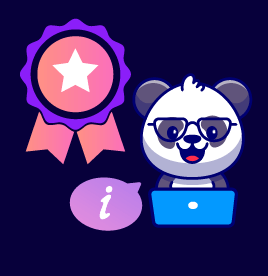 Step 4
Optimise Your Content
To check your content for its SEO-friendliness, you need to check keywords in the content, headings, subheadings, meta title, and meta descriptions. The SEO copywriters at Revpanda realise that the keyword stuffing practices are discouraged by Google.
Pros And Cons Of SEO Copywriting For Websites
Significantly improves your search engine ranking and engage more customers
A cost-effective marketing tactic that connects your customers with products and services that they are looking for
You need a carefully crafted promotional plan to ensure that your SEO content strategy is working
You experience slow progress towards the expected business outcomes with SEO copywriting
People Also Liked
Multilingual SEO Copywriting
In today's globalised world, it has become imperative for businesses to produce content in multiple languages that ensures a successful marketing strategy. This enables you to provide your customers with what information they need, when they need it and that too, in their language.
Our SEO content specialists use important keywords for your business regardless of the language or niche that you belong to. After serving our network of professionals with extensive experience in multilingual SEO copywriting, our experts align your brand with its target culture while relaying your business's message to your target audience. Not only this, they craft culturally relevant content that is available in a variety of languages to help you make new connections with your target customers and increase your networking base.
Professional SEO Copywriting Services
If you plan to boost your website's online presence and optimise its SERP performance, SEO content is what you must look for first. With a quality SEO copy, you can rank higher on search engines as well as engaging new clients and encourage them to purchase from your business. There are several points to consider while writing the best copy to convey the right idea for high conversion rates;
Rather than putting your entire focus on the keyword, you need to see what you are trying to communicate in the content and then see where the keyword fits in the content. Although you need to integrate keywords in the content to rank well on Google, you also must compel your readers to take action after reading the content.
After realising the reason behind a user typing information on a specific product, you can determine the keyword intent that might be informational, navigational, commercial, or transactional.
If you are unable to examine your competitors, you can even get recommendations for your future SEO copywriting content from several tools that even offer readability scores and any particular websites that link to them.
SEO copywriters at Revpanda make sure that they strive to create SEO-optimised website content that entices your customers with its magnetic introduction, readable content and fulfils all the SEO rules and guidelines.
FAQ
How Much Do Our SEO Copywriting Services Cost?
The price of our SEO copywriting services depends on several elements such as the length of the content, keyword research, choice of topic, and the different industries that you want us to write on. If the SEO copywriting services require more in-depth research, our services might cost more than usual. In order to learn more about it, you need to get in touch with us and get a quote on your project.
Does Revpanda Conduct Competitor Research Before Delivering The SEO Copy?
The SEO copywriting experts at Revpanda are experienced in conducting competitor research according to the specific market niche you come from. We analyse the search results from different search engines to see how your competitors have constructed the content's structure, use of keywords and their density, length of sentences throughout the content, and a lot more. These findings help us create a solid and thorough content outline before starting the SEO copywriting process.
Is The Team At Revpanda Skilled At Crafting SEO-Friendly Content?
Revpanda's team of SEO strategists and copywriters offer extensive experience in designing effective content strategies that enhance your website's search engine rankings. They use the latest SEO techniques to help you execute organic SEO copywriting projects successfully. Not only this, they strengthen your SEO progress by providing real-time content analysis on your competitors that enable you to tap into potential SEO opportunities.