Interview with Nikita Lee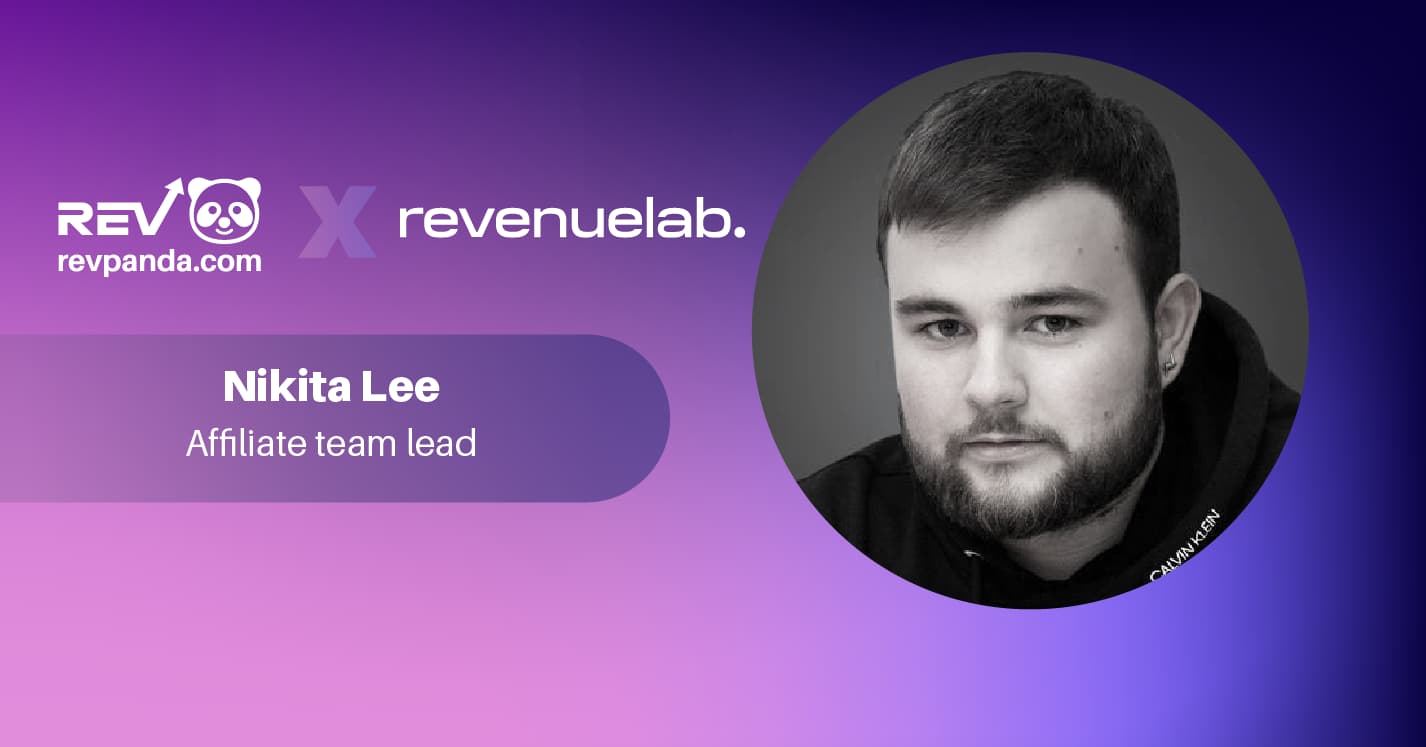 Anastasija from Revpanda talked with Nikita Lee about the beginning of his journey in the iGaming industry, the importance of networking events, and how to organise a successful team.
RevenueLab is a global aggregator of affiliate programs. Its mission is to help advertisers and affiliates from the iGaming industry maximise their revenue from traffic by offering cutting-edge technologies and years of experience.
Nikita Lee is the affiliate team lead and had a great experience attracting new partners and developing long-lasting partnerships.
Click on a title to jump to a section
14/11/23
5 min read
Discover the secrets behind Paul Puolakka's success, the CMO of Mr Gamble. Learn the hints of success, and his words on the iGaming and affiliate marketing world.
09/11/23
9 min read
Explore the iGaming world with Lucie Kadlecova, CMO at Aviatrix, as she shares insights on innovation, NFTs, and marketing success.
26/10/23
5 min read
Dive into the world of online gaming and business development with Seba Nader, VP at AngelsHub, in an exclusive interview with Anastasija from Revpanda.
Other Interviews
We are more than proud to share that Revpanda has been recognised by the authorities around the globe. We count our awards as a seal of approval of our work and fuel for our motivation to strive for excellence.