Interview with Pari Cross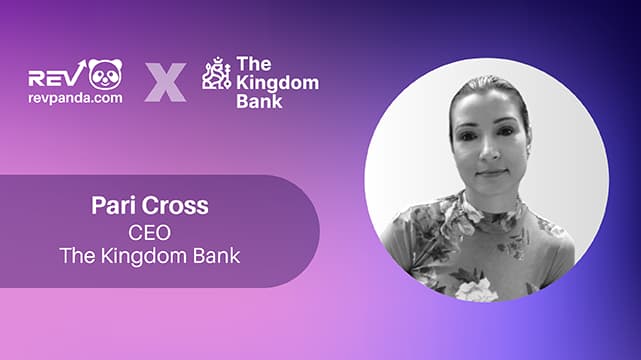 Anastasija from Revpanda talked with The Kingdom Bank CEO-Pari Cross about offshore banking, financial stability, and the challenges within the iGaming industry. Gain insights into these vital financial topics in this informative discussion with a seasoned expert.
The Kingdom Bank is an award-winning international fintech bank based in the Commonwealth of Dominica.
The Kingdom Bank proudly offers personalized, secure, next-generation digital banking services and alternative payment options to international customers from around the globe. The Kingdom Bank provides corporate and correspondent banking services, competitive FX rates and liquidity services, and payments in local currencies in over 80 countries.</br>
<p>The Kingdom Bank delivers lower-cost and faster cross-border trade by challenging traditional payment methods, enabling you to send and receive compatible crypto-currency payments to other businesses to make effortless B2B, B2C, SEPA, or SWIFT payments from wherever you are.</br>
Click on a title to jump to a section
14/11/23
5 min read
Discover the secrets behind Paul Puolakka's success, the CMO of Mr Gamble. Learn the hints of success, and his words on the iGaming and affiliate marketing world.
09/11/23
9 min read
Explore the iGaming world with Lucie Kadlecova, CMO at Aviatrix, as she shares insights on innovation, NFTs, and marketing success.
26/10/23
5 min read
Dive into the world of online gaming and business development with Seba Nader, VP at AngelsHub, in an exclusive interview with Anastasija from Revpanda.
Other Interviews
We are more than proud to share that Revpanda has been recognised by the authorities around the globe. We count our awards as a seal of approval of our work and fuel for our motivation to strive for excellence.