Interview with Paul Puolakka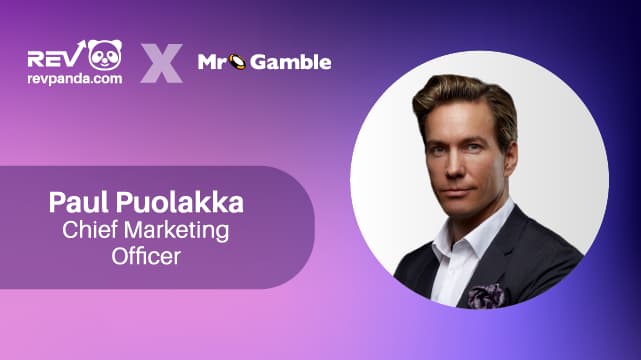 Meet Paul Puolakka, the CMO of Mr. Gamble, a prominent figure in the iGaming industry. With a background in affiliate marketing, SEO, and branding, Paul shares his journey, the company's recent achievements, and the strategies that set Mr. Gamble apart. Explore the future of iGaming and the commitment to trust and excellence that drives their success.
Click on a title to jump to a section
09/11/23
9 min read
Explore the iGaming world with Lucie Kadlecova, CMO at Aviatrix, as she shares insights on innovation, NFTs, and marketing success.
26/10/23
5 min read
Dive into the world of online gaming and business development with Seba Nader, VP at AngelsHub, in an exclusive interview with Anastasija from Revpanda.
16/10/23
7 min read
Exploring Financial Leadership and Innovation with Pari Cross, CEO of The Kingdom Bank
Other Interviews
We are more than proud to share that Revpanda has been recognised by the authorities around the globe. We count our awards as a seal of approval of our work and fuel for our motivation to strive for excellence.