Interview with Seba Nader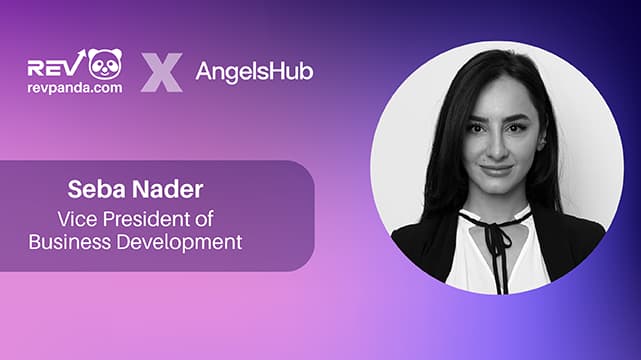 In an insightful conversation, Anastasija from Revpanda recently had the privilege to chat with Seba Nader, the Vice President of Business Development at AngelsHub. They delved into AngelsHub's dynamic role in the online gaming industry and the strategies employed to stay ahead of the curve. Seba also shared her thoughts on maintaining a work-life balance and the surprising world of kizomba dancing. Let's jump right in and explore the highlights of their conversation.
AngelsHub is an international company with a great team of iGaming software experts. Their "customer-first" strategy is the way they work. For their customers, they provide flexible, modular, and customizable solutions so they can build and grow successful online casino businesses across any market.
Click on a title to jump to a section
14/11/23
5 min read
Discover the secrets behind Paul Puolakka's success, the CMO of Mr Gamble. Learn the hints of success, and his words on the iGaming and affiliate marketing world.
09/11/23
9 min read
Explore the iGaming world with Lucie Kadlecova, CMO at Aviatrix, as she shares insights on innovation, NFTs, and marketing success.
16/10/23
7 min read
Exploring Financial Leadership and Innovation with Pari Cross, CEO of The Kingdom Bank
Other Interviews
We are more than proud to share that Revpanda has been recognised by the authorities around the globe. We count our awards as a seal of approval of our work and fuel for our motivation to strive for excellence.