In the constantly evolving landscape of the iGaming industry, there is one thing certain: challenging times are always on the horizon. Due to the shifting nature of market dynamics, economic downturns, and fluctuating consumer behaviours, brands should have an adaptable and resilient marketing strategy. But is there a way your business can survive, and even thrive during a recession? The answer lies in creating a recession-proof marketing strategy that will not only withstand economic downturns but also help your brand thrive in these challenging conditions.
As a leading digital marketing agency in iGaming, we have examined the effects of previous recessions on the industry and shared our insights on developing a marketing strategy that withstands economic uncertainty, attracts and retains customers, and establishes your iGaming brand as a force to be reckoned with.
Will There Be a Recession in the Near Future?
A recession is defined as the slowdown of economic activities throughout all economic sectors. Recessions may or may not be followed by inflation and can last for a significantly long period of time. Since the Second World War, the world has experienced five generation defining recessions, namely the Covid-19 Recession (2020), the Global Financial Crisis (2007-2008), Dot-Com Bubble (2000), the Gulf War Recession (1990-1991), and the Opec Oil Price Shock (1970).
To explain better what can trigger a recession, we have to explain the importance of business cycles. A business or economic cycle is the natural fluctuation of economic activity—expansion, peak, contraction, and trough—The term "recession cycle" refers to the period of contraction in the business cycle.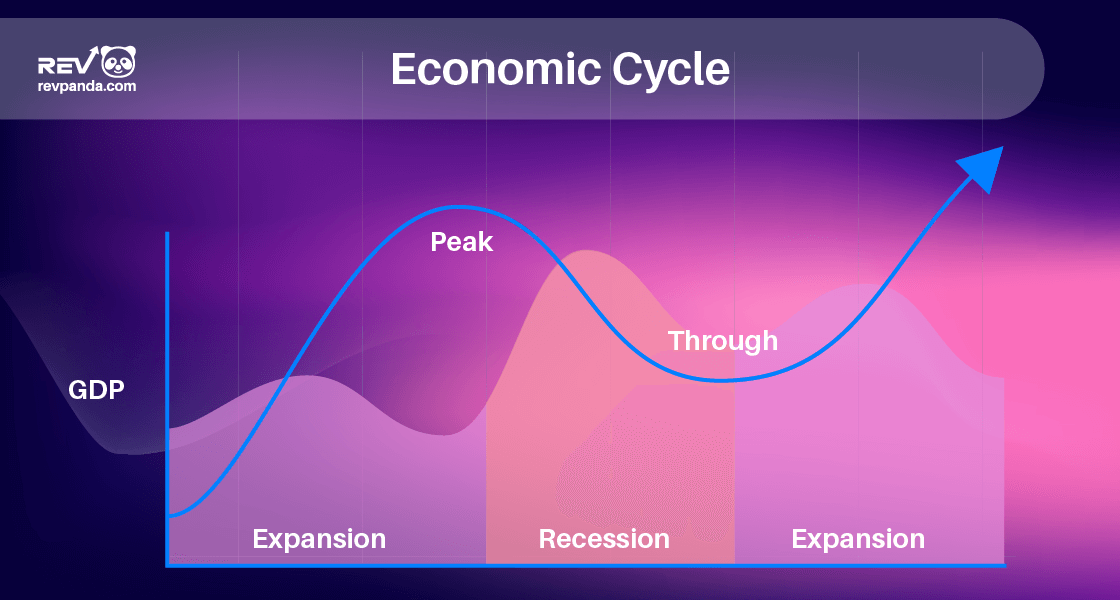 Although economic growth and peak times are difficult to predict, so is the onset of a recession, businesses can lessen the blow of a downturn if they are prepared for it by keeping an eye out for the warning signs and being ready to react when the time comes. Considering the previous events, recessions may last for six months or even up to two years, depending on a number of factors, such as:
government policy shifts
rising interest rates
decline in customer confidence
financial crises-inflation
geopolitical instability
global economic shocks and imbalances
Economists predict a recession by the end of 2023 as a result of recent events like the COVID-19 pandemic and the war in Ukraine. Many economies have already been experiencing longer-lasting inflation, which is why governments are now increasing interest rates to draw money out of economies and slow down inflation. The good news is that recessions are a regular part of each economy, and the following recession is expected to be less severe, meaning there won't be a drastic increase in unemployment rates and financial crises as in some other recessions before.
Is iGaming One of the Few Recession-Proof Industries?
One of the sectors that has experienced the most severe recessions so far is the gambling industry. Generally speaking, this is not a common occurrence in the iGaming industry.
iGaming has been a rising star in the last century, and there are many reasons for this. From the great technological development and more sophisticated software to the drastic changes in people's lives, there are many factors that are making this industry extremely resilient. Let's take a closer look at the factors that are making the iGaming industry one of the rare recession-proof sectors.
Convenience
It's only natural for iGaming companies to try to cater to their customers' shifting preferences and habits in an era when we can get almost anything by tapping an icon on our phones. Key factors like optimising their platforms to be available on our desktops, tablets, and mobile devices and providing products that use cutting-edge tech and a well-designed, amusing user experience are what make the brands in the iGaming industry resilient and ever-growing.
In other words, with its brand's insightful approaches and strategies, the iGaming industry is becoming increasingly user-friendly, allowing gamblers from around the world to engage in high-quality gaming whenever and wherever they choose.
Affordability
Many studies have shown that after the legalisation of online gambling, online spending is outgrowing land-based casinos. It's not surprising at all considering that visiting a land-based casino requires time, effort and imposes costs such as those for travel and sometimes even accommodation. In contrast, all you need to play at an online casino is a computer or a mobile device, which are so commonplace and affordable.
Compared to gambling in land-based venues, iGaming platforms have significantly lower operational costs. Overhead expenses are reduced when factors like utilities, staffing, maintenance, and building upkeep are taken out of the equation.
Variety
Gambling was only available to people who wanted to commit to the "cost" of visiting land-based venues. Today, gambling providers are doing their best to market their services and meet the needs and preferences of different people.
Not only is gambling available to everyone who owns a smartphone, but there are also a wide variety of choices and options. From skill-based games such as poker, blackjack, and roulette to video slots and sports betting. iGaming brands are investing in building long-term relationships with different audiences by offering the most sophisticated gaming experience through the use of digital technologies and advanced software.
The success of the iGaming business can be attributed to the industry's ability to analyse consumer demand and provide a diverse selection of products and services. This contributes to the industry's consistently high rate of customer retention.
Technologies
Technologies and software being mentioned, the iGaming sector is hardly impacted by the digital revolution and new trends in software development. Some of the latest trends, such as virtual reality and artificial intelligence growth, are making their way into the newest offerings of iGaming brands.
For example, augmented reality casinos are becoming more prevalent. Also, many popular iGaming brands are working towards expanding their offerings to make gambling more accessible for even more people, like people with disabilities. In other words, iGaming brands are making their best efforts to spread among different audiences and increase their offer to cater to different people. By being available to more audiences and people with different demographic characteristics, the iGaming market will gather more revenue and, therefore, be more recession-proof.
Regulations
Governments around the world have been slowly legalising online gambling for the past decade. This is great news for iGaming companies because they can diversify their product lines and expand into new markets.
Research has shown that young adults were more likely to participate in gambling activities online during the pandemic than before. And there are several factors that contribute to this, such as the closing of land-based venues, lockdowns, changes in habits and lifestyles, etc. By legalising online gambling activities, these audiences could still have access to gambling from the comfort of their homes, causing iGaming revenues to rise. Since the COVID-19 pandemic affected our habits and lifestyles, this trend will continue to rise in the future.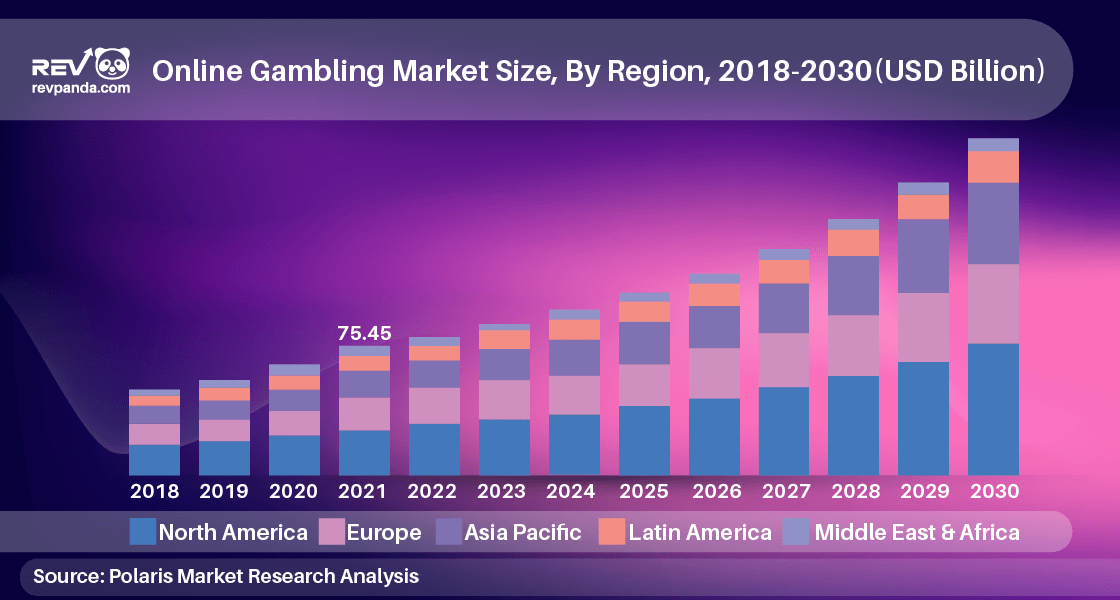 A Brief Analysis of the iGaming Industry During Past Recessions: What Can We Learn from the Past?
Past economic downturns reveal valuable insights that may help us understand the capabilities of the iGaming industry during a challenging time. The iGaming industry has proven its resilience by continuing to grow even during tough economic times.
In economically unstable periods, people tend to prioritise their spending and seek cost-effective solutions for entertainment. The iGaming industry has benefited from this shift in consumer behaviour because it provides a less expensive and more easily accessible alternative to more conventional forms of entertainment. The past has demonstrated that iGaming can adapt and cater to changing consumer needs, making it a compelling industry to explore further when formulating recession-proof strategies.
2008 Global Financial Crisis
The Global Financial Crisis of 2008 was the most serious global crisis since the Great Depression in 1929. It has created a domino effect leading to financial institution failures, stock market declines, and a significant increase in unemployment rates. The crisis had a lot of effects on different parts of the economy and forced the governments to step in and change a lot of rules and regulations.
During the 2008 Global Financial Crisis, the lottery sales market experienced stability and even increased in some countries. For instance, research has shown that gambling revenues in the US dropped by around 4.7% in 2008 compared to 2007. A follow-up study, though, found that people who were hurt by the financial crisis were 52% more likely to buy a lottery ticket because this type of gambling is less likely to make people dependent on it. Analysing the psychology behind this behaviour, participants who were affected by the recession were relying on the possibility of winning a jackpot or a great prize to improve their financial stability.
Although gambling venues experienced a drop in revenue during the crisis, the situation with online gambling is a bit different. Being impacted by the growth of digital technologies, many countries have started to legalise online gambling after the crisis. With the legalisation of online gambling in 2012 in Spain, the market has experienced a spending growth of 3 billion euros in just a year. These numbers have been progressively increasing and even outgrew spending in traditional land-based venues in 2020.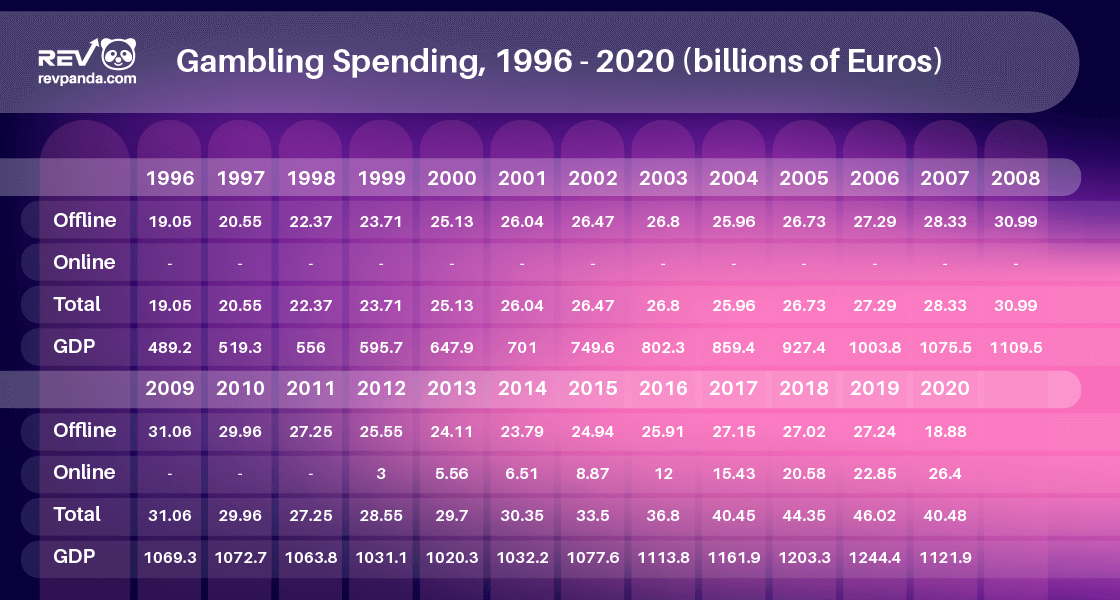 2020 COVID-19 Pandemic
The iGaming market during the COVID-19 pandemic has experienced similar trends as during the Global Financial Crisis in 2008. According to the UKGC, the lockdown closed 50% of gambling venues in England, resulting in a significant drop in gambling activity, but National Lottery tickets could still be purchased at retail, contributing to the market's stability.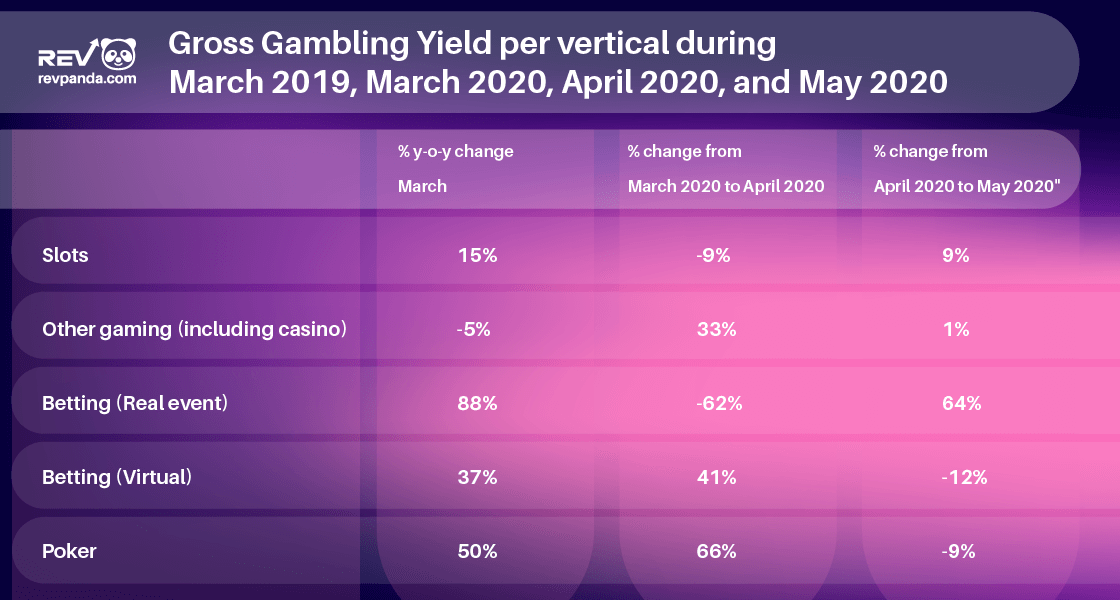 The situation with online gambling is a bit different. Research has shown that due to sports events being cancelled during the pandemic, online bettors have turned to online casino gambling in Sweden. This has led politicians in many countries to limit advertising and even the extent of online gambling.
The iGaming industry exhibited great resilience during the COVID-19 pandemic. With the closure of land-based casinos and the implementation of social distancing measures, more people turned to online platforms for gambling. This shift in consumer behaviour resulted in increased demand for iGaming products and services, leading to substantial growth in the industry. Online casinos, poker rooms, and sports betting platforms experienced a surge in user activity, highlighting the resilience of the iGaming sector during challenging times.
What Is a Recession-Proof Marketing Strategy?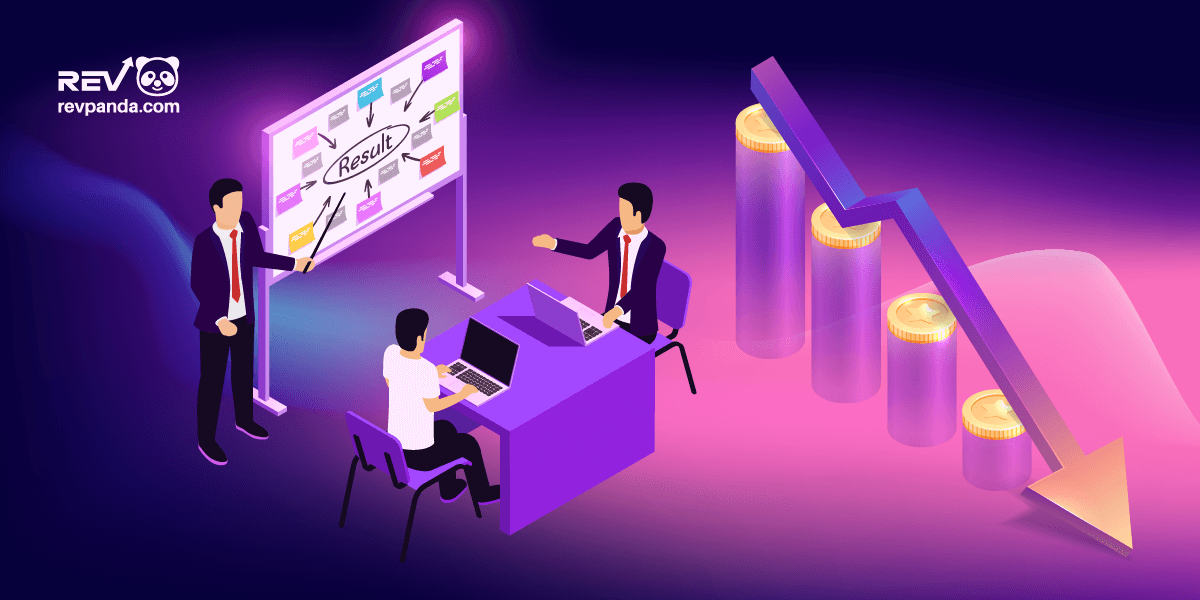 Recessions cause financial crises, and it's normal for people to be more careful with their spending. This often has a negative impact on businesses in different sectors.
But brands shouldn't worry if they take precautions on how to act in potential economic recessions and have reflexes that can adapt and contribute to the current and upcoming trends of the industry with their inferences from past readings. Businesses that are able to build long-term relationships with their customers by understanding their needs and optimising their strategies to align with current demand are more likely to grow after or even during a recession.
Establishing a recession-proof marketing strategy means using more sustainable tactics to keep customers satisfied. In times of financial crisis, brand recognition and trust play a determining role in consumers' choices. This highlights the significance of iGaming brands working to establish themselves as trustworthy institutions that can weather any storm.
Key Components of a Recession-Proof Marketing Strategy for iGaming Brands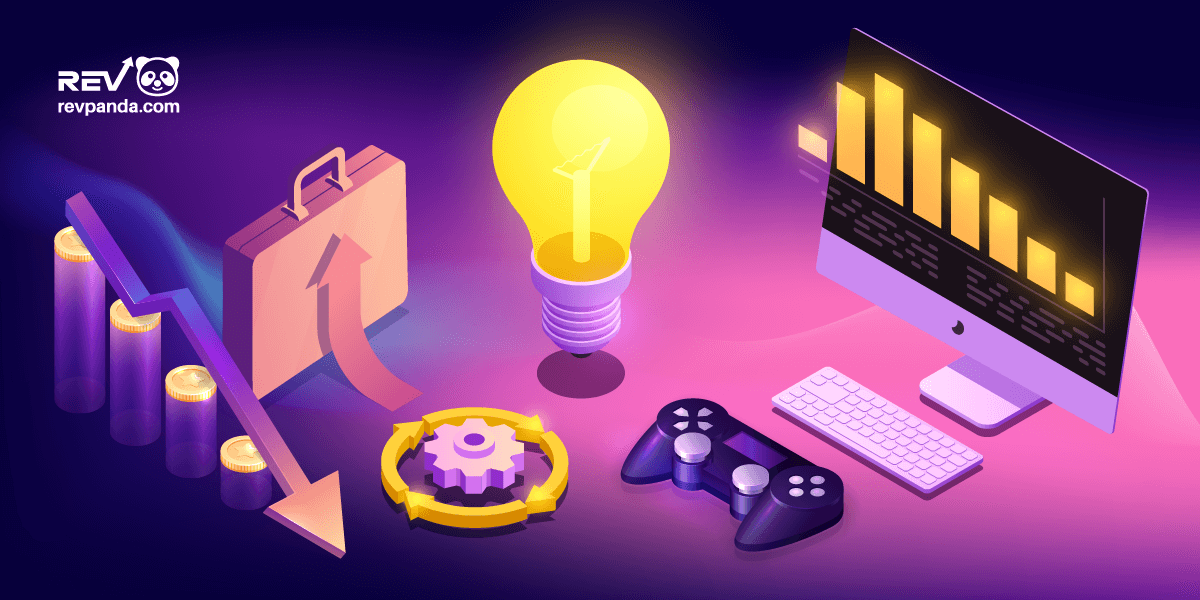 How do you come up with and establish a strategy that will keep customers satisfied and your brand resilient to financial crises? Many iGaming brands rely on professional agencies to manage and maintain their online presence. A digital marketing agency will craft and establish a custom strategy to respond to your target audience's shifted needs and, therefore, make your brand recognisable on the gambling market.
From targeting the right people for your brand and using data to gain insights on your audience's needs to creating campaigns that will empower customer retention, we will break down the important points of establishing a recession proof-strategy.
Targeting the Right Demographic: How to Understand and Reach Your iGaming Audience in Times of Recession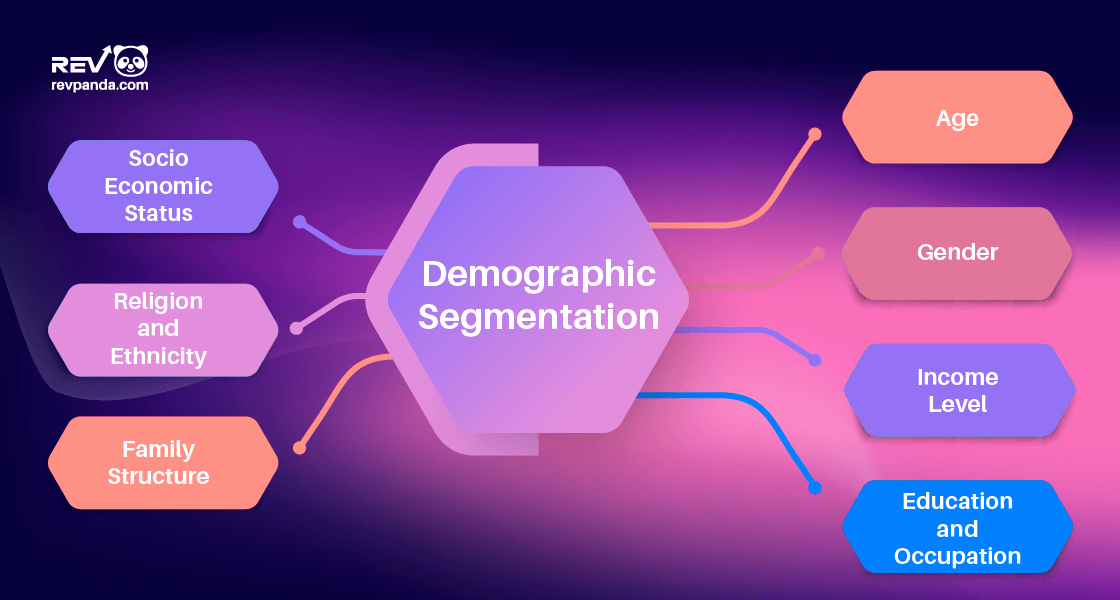 Before starting to craft any type of strategy for your iGaming brand, it's crucial to understand who your target audience is. Knowing who your main customers are, their demographic characteristics, and their behaviours enables you to tailor custom messages that address their pain points and needs.
Diversifying communication by using the right channels, such as niche-specific SEO marketing, social media marketing, or email marketing, also helps brands use their resources more efficiently.
Data-Driven Decisions: Leveraging Analytics to Develop Resilient Marketing Strategies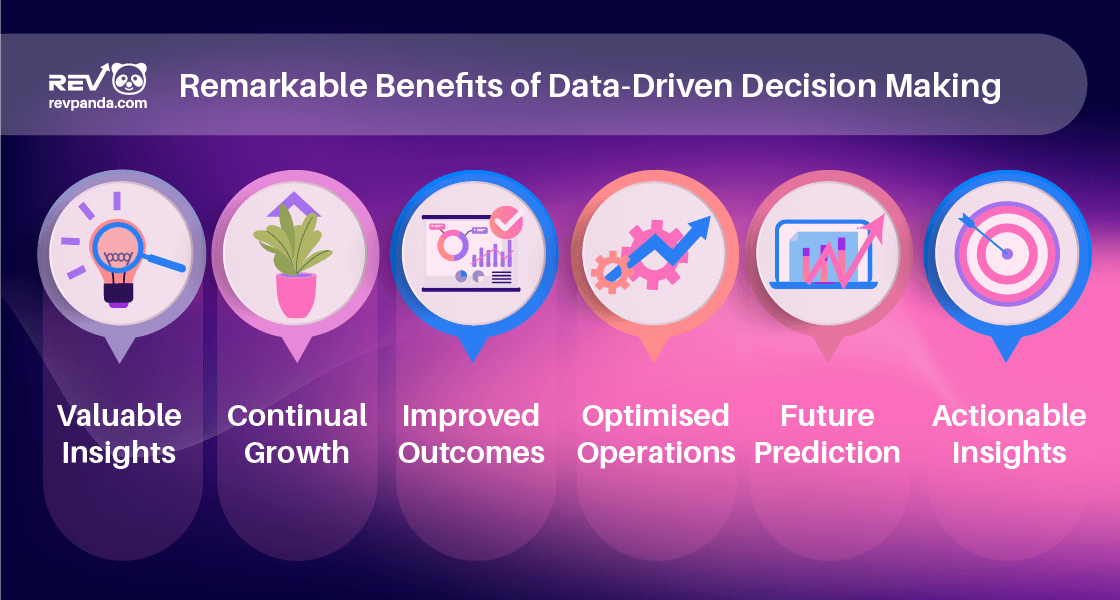 While creativity is important for crafting custom messages, data and analytics help you decide what to communicate with your audience. To create a personalised customer experience, today's businesses collect and use data. And it's not surprising at all, considering that your business's analytics reveal your target audience's behaviours, patterns, and preferences.
Even in downturns, you can boost customer retention, return on investment, and overall revenue by digging deeper into your audience using the data and analytics already available to your company.
A Multi-Channel Approach to Promote Your iGaming Brand Through Recessionary Periods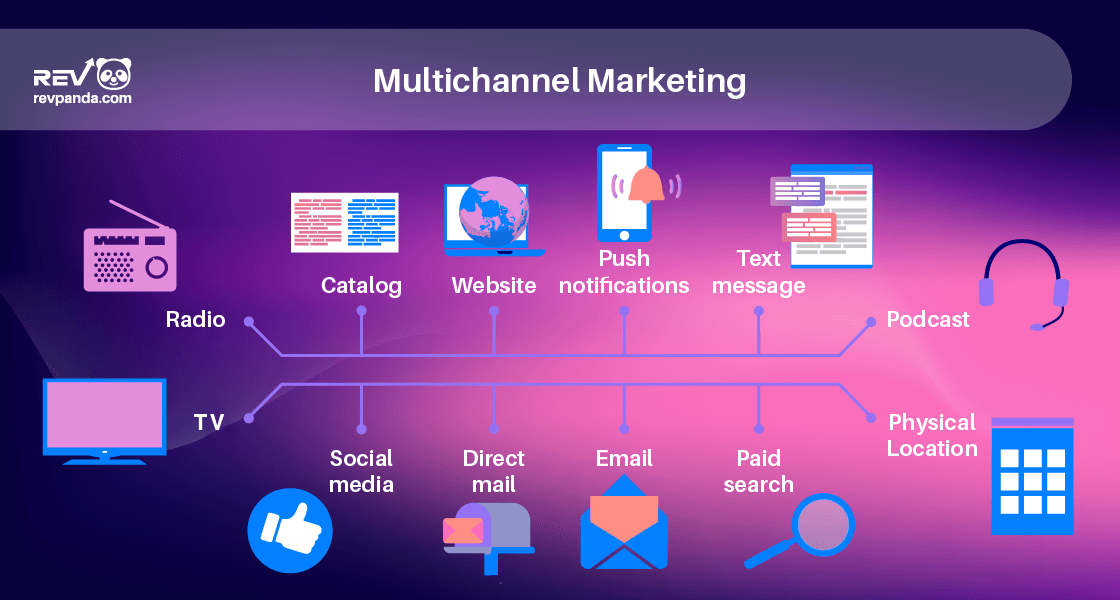 Leveraging data and taking a closer look at your audience is not enough to establish sustainable communication. On the contrary, it's the wide variety of online channels that will facilitate your efforts in reaching and acquiring different profiles of iGaming audiences.
We live in an era of digital communication, and being present on social media is more than mandatory to reach your existing and potential customers. However, it's always recommended to rely on your business's data analytics to discover your audience's online presence. Except for social media communication, successful iGaming brands also utilise email marketing, influencer partnerships, and business newsletters to communicate with their target audiences.
Keeping Your Customers Close: Strategies for Customer Retention During Economic Downturns in the iGaming Industry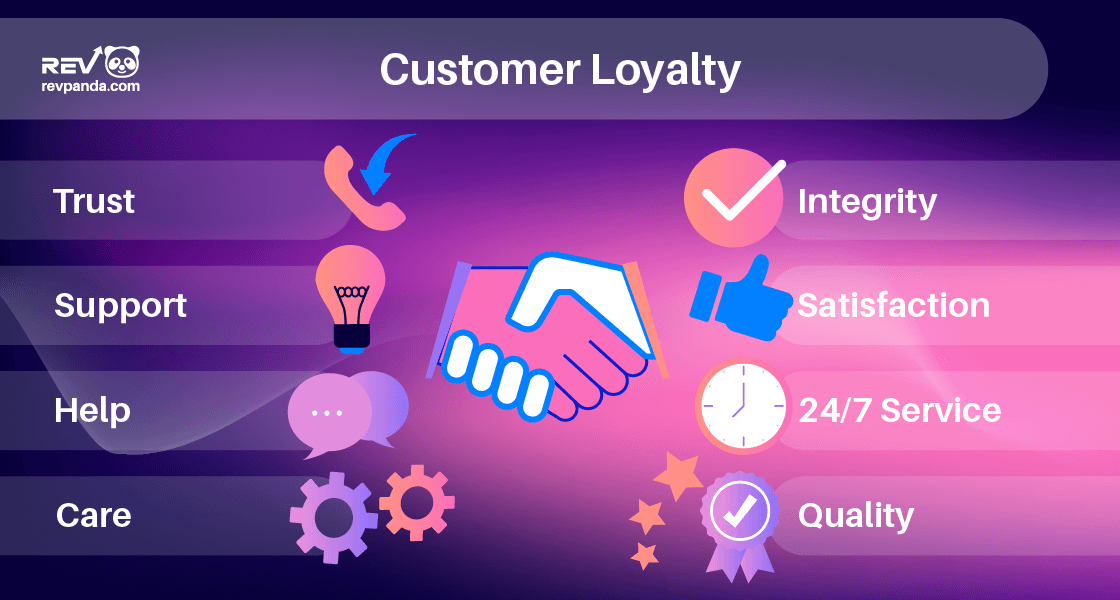 Customer acquisition plays a crucial role in preparing your business for upcoming recessions. However, many brands make the mistake of focusing on acquiring new audiences only, not knowing that neglecting loyal customers always has a negative impact on every business.
Not only does establishing good customer retention make your brand more recognisable during a recession, but it also helps you thrive after a financial crisis. Customers are more likely to return to businesses where they have experienced great customer service, specialised campaigns, and a seamless user experience. Aside from that, customers love personalised promotions that make them feel important and valued. All of these components mean a more recognised and trusted brand, resulting in sustainable customer retention and contributing to your iGaming business's revenue growth during recessions.
Collaboration is Key: Partnerships and Collaborations for Building a Recession-Proof iGaming Brand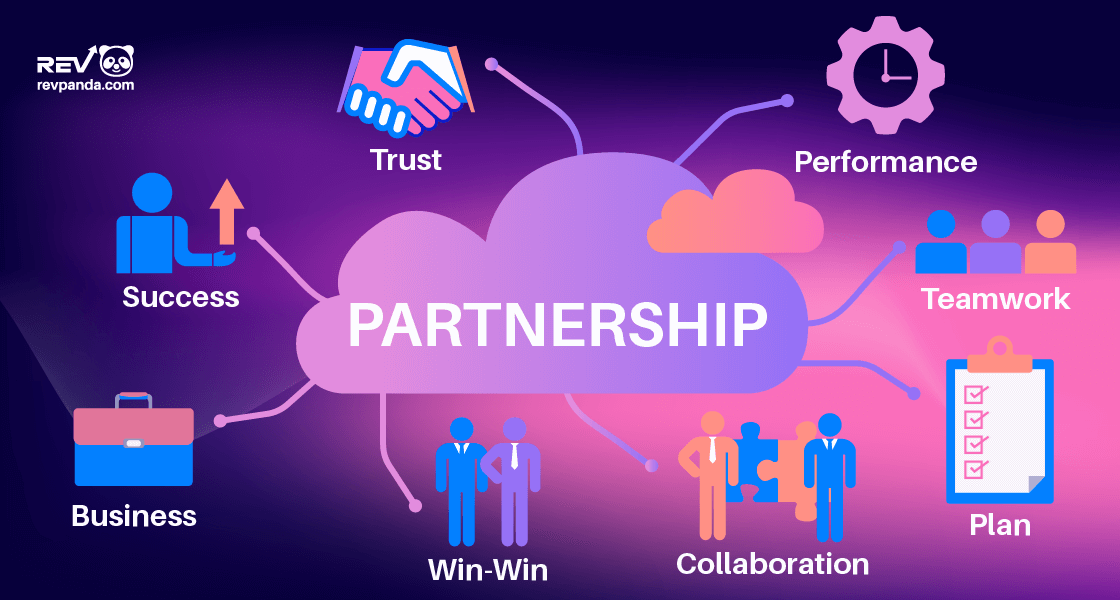 The iGaming industry is currently experiencing fierce competition. Many iGaming brands rely on opportunities for partnership and collaboration to help them gain traction in the face of intense competition and establish themselves as go-to options among gamers.
Being open to new partnerships and collaborations is the key to driving more traffic, tapping into new markets, and expanding your reach during financial crises. For example, forming strategic alliances with affiliate marketing networks is a smart way to advance your company's growth. Not only do these types of collaborations help you promote your business to relevant audiences, but they also talk about a reliable brand that has the support of other trustworthy stakeholders in the iGaming sector.
Building Brand Loyalty to Keep Your iGaming Business Afloat During Economic Uncertainty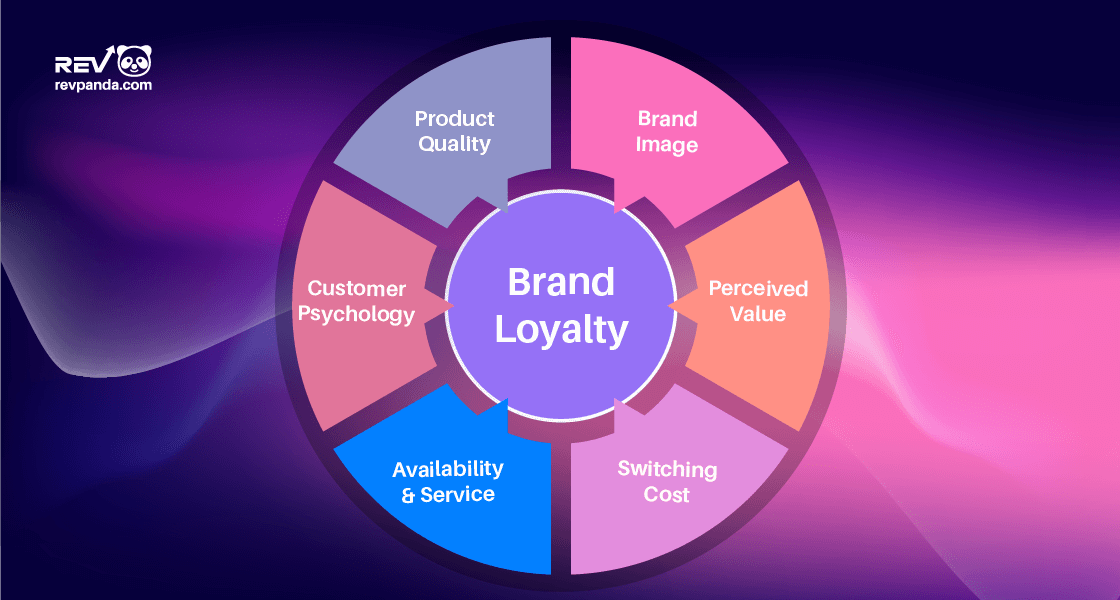 Building your iGaming brand step by step is the ultimate strategy to be successful in dynamic times. Customers simply love and rely on brands that establish consistent communication and understand their long-term needs. In order to achieve this, the most successful iGaming brands are always present with new and innovative offers, even during economic crises.
To be more specific, the most reliable iGaming brands are known for their exclusive customer promotions, exceptional customer service and product quality, and top-notch user experiences throughout their platforms. Building a brand that "screams" value for customers is the key to building long-term relationships that are resilient to any economic instability.
How Can You Prepare Your iGaming Brand and Even Grow During the Upcoming Recession?
There is no shortcut to making a brand's way to revenue during economic uncertainty. The most sustainable way to secure financial stability is to act throughout all times of operation, from the beginning of a business cycle up to reaching its peak. In other words, having a stable and successful business during crises requires constant and consistent effort, even when your business is in a thriving phase.
But what approaches and concepts do successful iGaming brands use to build long-lasting relationships with their clients?
Enhance Visibility: Elevate Search Results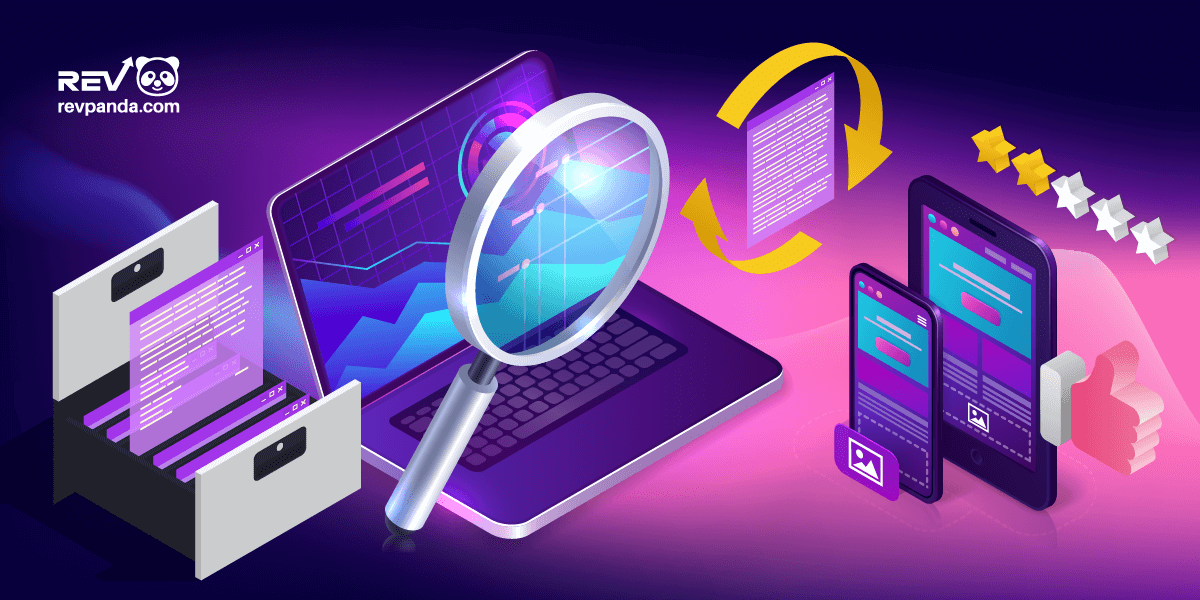 Building brand exposure and being present on the right channels is crucial to reaching the right audiences, especially during financial uncertainties. And in order to elevate your online visibility, every iGaming brand needs an impeccable SEO and link building strategy. SEO and PR link building are valuable parts of every digital marketing strategy. Not only are they showing audiences that your brand exists by advertising the products, but they also showcase a brand's greatest values in an optimised way to address consumers' pain points.
As a 360-degree agency, Revpanda is helping iGaming brands elevate their online presence. To illustrate, we've built a custom approach through a revised content strategy, optimised user experience, on page SEO, and digital PR campaigns to increase our client's organic results. Within 2 months, this strategy managed to increase organic traffic by 14% and add over 1000 organic users per day.
Optimal Results: Maximise Your Customer Engagement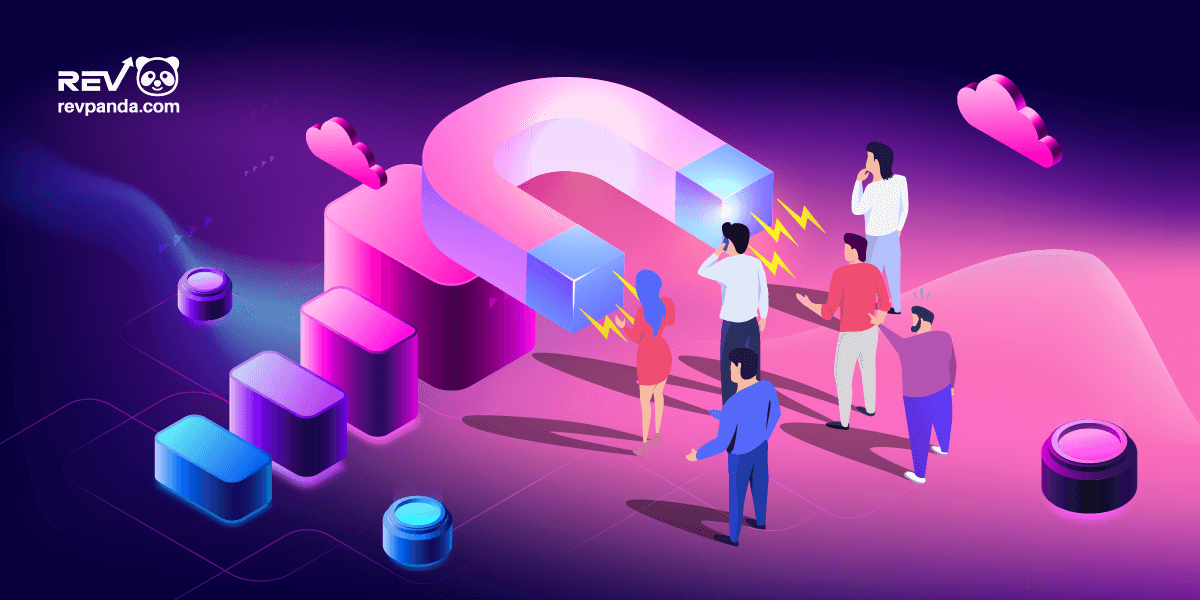 In the heat of the digital marketing era, almost 100% of iGaming businesses rely heavily on link building and SEO techniques. Long gone are the times when "quality" content and an optimised user experience were the only factors leading to online success.
In order to stand out from the crowd, iGaming brands need optimised platforms and apps that offer valuable content that addresses their audience's specific pain points. A 360-degree agency will offer specialised copywriters that know how to engage your audience and impeccable web development to ease navigation and elevate the user experience on your platform. Invest in quality web development services and improve your iGaming business' ROI and revenue in the long-run.
Diversify Risk: Expand Your Business into New Markets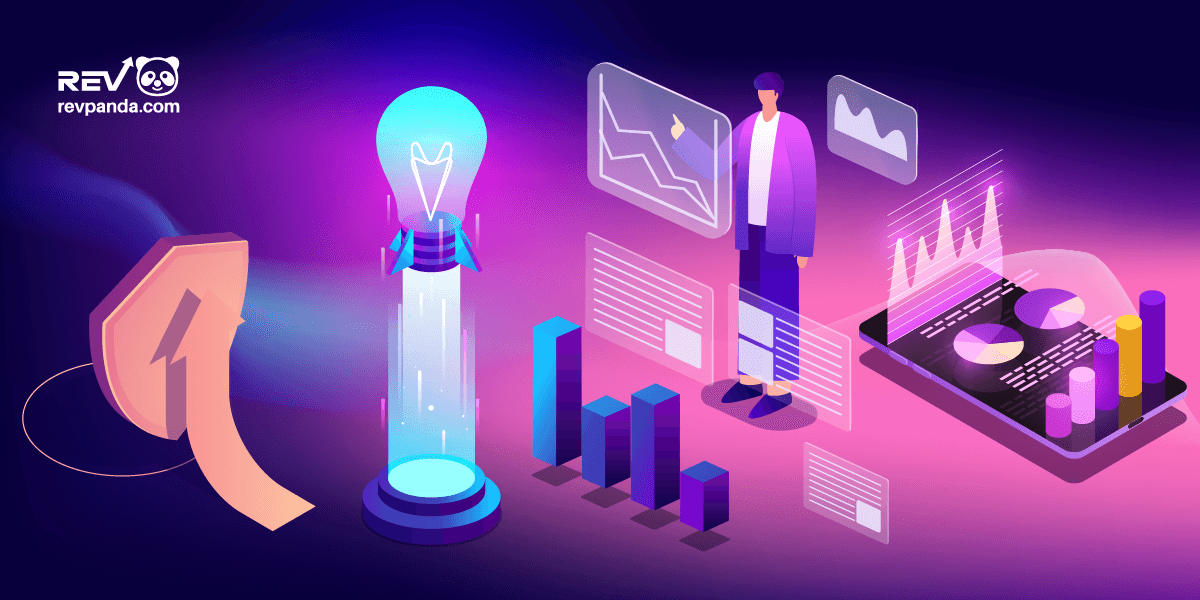 Even though global recessions are impacting worldwide markets, the truth is that not all regions and markets are affected in the same way. A good marketing strategy incorporates risk management measures and emphasises expanding into new markets to lessen the blow of economic downturns.
One of the best ways to achieve this is by optimising your iGaming business's content for different locations and markets. Digital marketing agencies offer localization and translation services to help you adjust content in your audience's native languages and address their pain points in the right manner.
Improved Efficiency: Optimise Existing Processes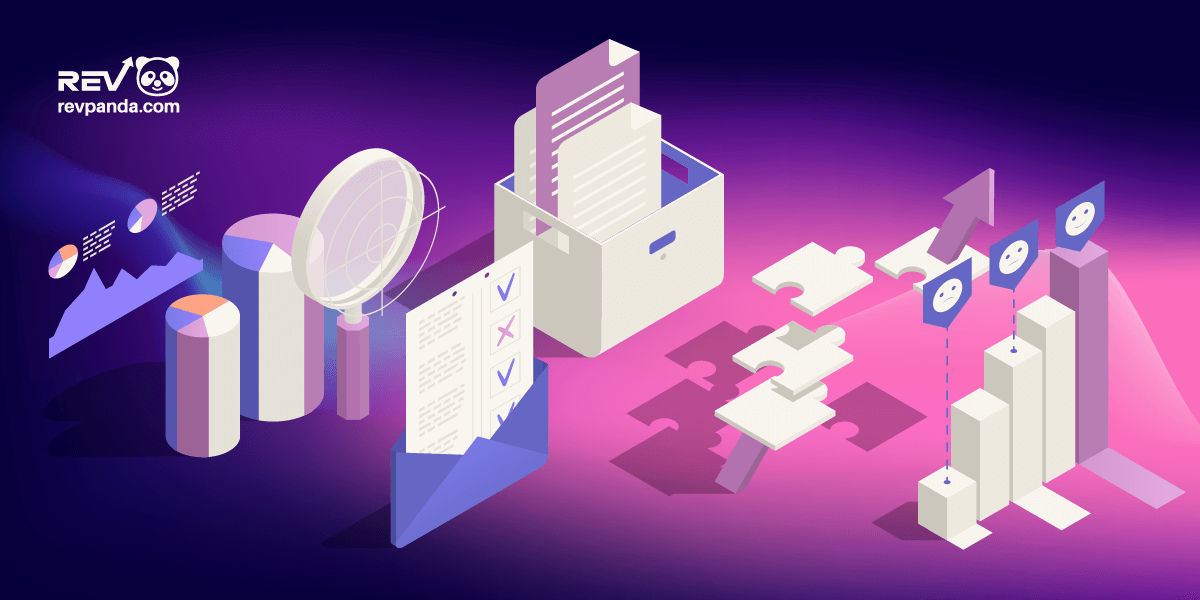 In order to save money and reallocate resources to initiatives with a greater impact, process and operation optimization are essential. However, the truth is that some iGaming brands stand behind their competition due to not doing regular checkups on their work procedures. Not only does this impact the general organisation within your company, but it also influences your customers' perception of your brand.
Having unoptimized internal operations often impacts your iGaming brand's offer, such as the values you communicate through offering bonuses and promotions, the diversity of your gaming portfolio, payment gateways, etc. iGaming brands outsource and rely on payment testing services to optimise customer transactions, offer smooth and safe payment experiences on their iGaming platforms.
Streamline Digital Marketing Workflows: Outsource to a Marketing Agency
It is one of the most cost-effective solutions to get your work operations handled by professional teams without incurring tremendous costs. This is especially accurate during recessions, as in such circumstances, brands should strive to minimise marketing costs and optimise their budgets to prevent financial losses.
Working with iGaming digital marketing experts gives you peace of mind that you're providing the best gambling experience for your audience at an affordable price. A specialised digital marketing agency won't only cut your business's costs for hiring professional teams, but it will also free up a part of your work operations and let you focus on your revenue alone.
Embrace Emerging Technologies: Invest in Innovation
Finally, many iGaming brands are jumping on the A.I. wagon, as it's also a cost-effective and less time-consuming way to optimise their operations and, therefore, the value they can offer to their customers.
To be more specific, there are a vast variety of A.I.-based tools that can help your business achieve the best organic results without spending a fortune on hard optimisation. For example, Revpanda's link building tool is optimised for users to set up marketing campaigns and build organic traffic on their websites without any previous knowledge of SEO.
Staying Ahead of the Game: Recession-Proof iGaming Brands
Using successful marketing strategies, the iGaming industry is capable of being less prone to recession losses compared to other industries. Players in the industry have been successful in reading the indicators of market needs and cycles as well as innovating and creating solutions in line with the consumer's desires. With well designed recession-proof strategies, it's very likely that the brands in the industry will continue to expand their reach, and the sector will seemingly keep its exponential growth in the following years.
One way to survive and even thrive in tough economic times is to outsource your marketing strategy to digital marketing agencies. If you would like to improve your marketing strategies and establish a robust presence in the iGaming industry, our team of experts is equipped to guide you through the constantly evolving marketing landscape, pinpoint areas for growth, and create effective strategies that set your brand apart. Contact us today to build a resilient and successful iGaming brand!