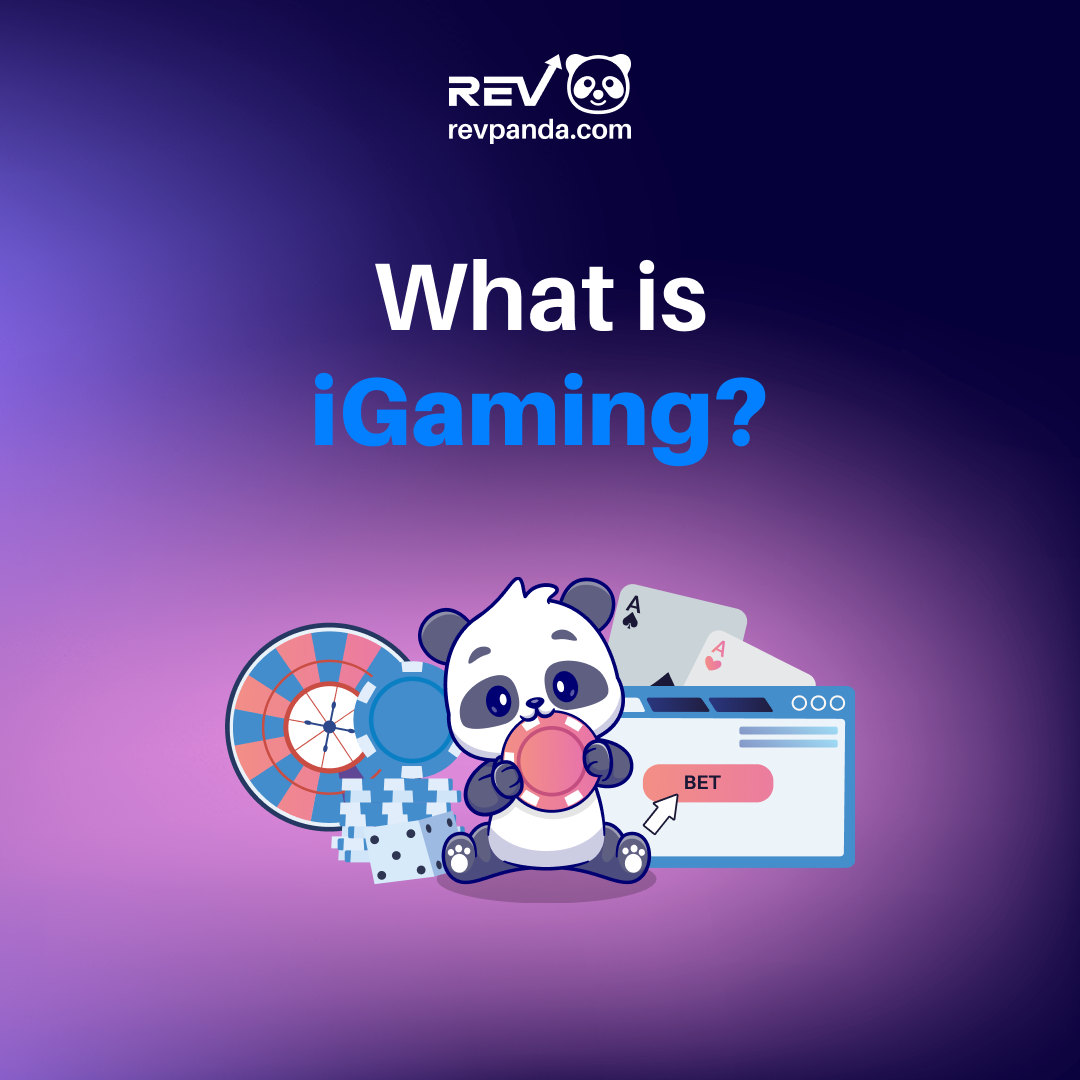 What is iGaming?
iGaming refers to an umbrella term encompassing all forms of online casino games, online sports betting, and all other forms of online gambling.
Click on a title to jump to a section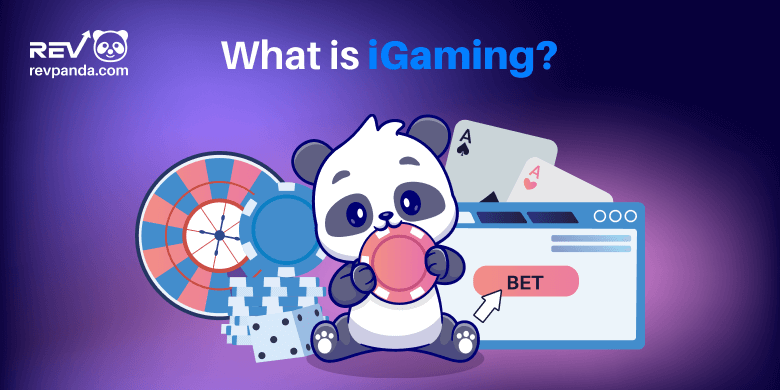 iGaming is one of the fastest-growing industries worldwide, and its popularity has been rising consistently in the last decade. Whether you are a dedicated punter or just someone interested in gaming, you've definitely experienced some form of iGaming at least once in your online journey. Even those in the industry don't know the true extent of iGaming, so we've prepared a comprehensive article to help those curious about what exactly iGaming is.
What is the Difference Between Gaming and iGaming?
The primary difference between gaming and iGaming is that the latter involves gambling. While online gaming includes recreational single- and multi-player games, iGaming covers online casinos, sportsbooks, lotteries, and other skill-based games. Although the trend has significantly evolved over the past couple of years to blur the lines between the two, online games still do not use real money for gambling.
While you can use real money to make in-game purchases and wager with those, there are no plans for gambling with real money in online video games. On the other hand, online gambling takes cues from the gaming industry and uses the information to recreate gameplay elements. The iGaming sector is a complex amalgamation of new technologies and age-old gaming pleasures, and punters seem to enjoy the experience.
History of iGaming
The foundations of the global iGaming industry can be traced back to the early 90s, when the internet became available for commercial purposes. During the initial years of the world wide web, security and privacy were non-existent. Hence, there were no provisions for online payments.
With the technological advancements of the late 90s came the first online iGaming websites. The first online iGaming website, Planet Poker, launched in 1998 amidst much fanfare, followed by ParadisePoker in 1999. The early 2000s were the golden years of the online gambling market, with the number of players doubling every year between 2003 and 2006.
The next huge step was the arrival of smartphones in the early 2010s. As consumers quickly lined up to get their hands on a smartphone, iGaming companies saw the opportunity to offer games on the go. Every iGaming brand today has a mobile app that players can access remotely. And the industry is constantly evolving as we speak.
Types of iGaming
Although the iGaming business includes many different genres and game types, the lion's share is divided into two. Here's a brief description of the two main sections of the industry.
Online Sports Betting
Online sports betting is one of the most popular forms of iGaming today. The goal is to predict the outcome of a sporting event to win a cash prize. Despite the oversimplification, that is the basic rule of sports betting. Online betting includes every major sport you can think of, football, cricket, soccer, tennis, golf, boxing, baseball, basketball, motorsports, horse racing, even fantasy sports, and, quite recently, e-sports.
Online Casinos
Online casinos are the primary platform for online wagering. iGaming websites host video slots, online poker rooms, roulette, blackjack, baccarat, live dealer games, and more. Fruit machines are probably the most popular game on the casino floor. And gaming operators are constantly developing new payline mechanisms, themes, and prizes to attract players.
Major Games Offered at Online Casinos
Online casinos are famous for their diverse catalogue of games. Although online casinos work tirelessly to provide players with new and improved games and help them identify their favourite casino gaming products, punters always keep coming back to the same games. Let's take a look at the three most popular online casino games.
Video slots are the poster child of online gambling. This is hardly surprising since slot machines are the most popular game at brick-and-mortar casinos, and we observe a similar trend on online platforms. Video slots are popular due to several reasons. For starters, they are beginner-friendly and aren't too difficult to master. You don't need to spend long hours learning the game's nuances to have fun. Slot machines offer numerous variations, and you will never get tired of playing the same game.
As one of the most popular games at land-based casinos, poker also enjoys a loyal following online. The game is a lot of fun for players who love healthy competition. And although the game requires a bit of skill, you get better with practice. Moreover, there are several poker variations to choose from based on your experience and skill level. Some of the most popular versions of the game are Texas Hold 'em, Omaha, seven-card stud, five-card draw, and High-Lo Chicago, to name a few. Most online casinos have dedicated poker rooms, which goes on to show its immense popularity.
Blackjack is an ancient card game synonymous with casino gaming. Every gambler aspires to master the art of playing blackjack in their lifetime. The goal is to build a hand as close to 21 as possible. And the rules differ in the different versions of the game. The most popular blackjack variations include classic blackjack, European blackjack, face-up 21, perfect pairs, and Spanish 21. Although certain games require higher minimum bets, fortunately, you will find the information listed in every online casino.
Current State of the iGaming Industry
Although online gambling is on the rise globally, several regulated markets are yet to offer all forms of gambling opportunities. For instance, many states in the US continue prohibiting numerous forms of gambling. And although the authorities are taking positive steps toward building a sustainable iGaming environment, much more needs to be done.
US sportsbooks operate at much lower margins compared to their global counterparts. The local and federal governments are currently exploring ways to help online bookmakers grow their businesses, as revenue projections from the iGaming market dwarf brick-and-mortar operations.
Europe isn't too far behind in the race either, as several nations have reformed their online gambling policies to cash in on the iGaming boom. Germany introduced new policies in 2019, strictly regulating the number of iGaming operators and weeding out unlicensed websites. Other emerging markets include the Czech Republic, Hungary, Slovenia, Poland, and Austria.
COVID-19 revolutionised the gambling industry and saw a massive increase in demand for iGaming establishments. As land-based casinos shut shop to curb the spread of infections, punters resorted to online gambling as a substitute. Even though the world slowly returns to pre-pandemic habits, the popularity of the iGaming market is here to stay.
iGaming Regulation in Major Markets
Several reputed gambling authorities around the world oversees online gambling in respective regions. Let's look at the top regulators worldwide, their jurisdictions, and the types of licenses they offer.
| License | Jurisdiction | Type of License |
| --- | --- | --- |
| Malta Gaming Authority (MGA) | Malta | Casino - Betting - Lottery - Poker - Bingo |
| United Kingdom Gambling Commission (UKGC) | UK | Casino - Betting - Lottery - Poker - Bingo |
| Gibraltar Gambling Commissioner (GGC) | Gibraltar | Casino - Betting - Lottery |
| Curaçao eGaming | Curaçao | Casino - Betting - Lottery - Poker - Bingo |
| Kahnawake Gaming Commission (KGC) | Kahnawake | Casino - Sports Betting - Bingo - Lottery |
While online gambling is legal in most countries worldwide, it is still challenging for as many punters as iGaming is continued to be restricted in some parts of the world. Let's walk you through the list of regulated markets around the world.
Europe
Having two of the most prestigious iGaming licenses in the world, it is no surprise that European nations hold the largest share of the iGaming market size. Germany, France, Spain, the UK, Belgium, Switzerland, Italy, Hungary, Poland, Malta, Poland, Netherland, Russia, Gibraltar, Denmark, and Norway are some of Europe's most prominent gambling centres.
North America
Online gambling is heavily regulated in North America. While the United States comprises 70% of the North American player base, Canada accounts for the rest. Several states in the US are slowly reforming existing gambling laws and creating new regulations to accommodate online gambling once again. However, iGaming remains illegal in certain parts of Canada, and several restrictions apply in the regions that allow online gambling. Mexico is currently reviewing its gambling laws to regulate the iGaming industry.
Asia
While Thailand completely bans online gambling, countries like China, India, Macao, and Singapore, restrict online gambling to specific areas. Online Gambling is fully legal in Japan, Kazakhstan, and the Philippines. Unfortunately, punters in Indonesia and the UAE have to wait a little longer for iGaming to be legalised.
Australia and New Zealand
National online gambling companies are not allowed to operate in Australia and New Zealand. So online gambling is prohibited for the residents of these countries. However, they can legally gamble on iGaming companies based outside of Australia and New Zealand.
Central America
While online gambling is illegal in Central American countries like Costa Rica and Trinidad and Tobago, it is unregulated in countries like El Salvador and Honduras. Mexico is currently reviewing its gambling laws to regulate the iGaming industry. And all gambling activities are banned in Cuba.
South America
A few South American nations like Panama, Argentina, and Peru allow online gambling, while gambling is strictly restricted in countries like Chile and Ecuador. Though currently illegal, Uruguay's senate recently passed a bill to legalise online gambling.
Africa
Online gambling is legal in certain countries like South Africa, Mauritius, and Kenya. While other countries like Ivory Coast, Algeria, Morocco, and Cape Verde only allow some forms of gambling.
Mobile Gaming and iGaming
A lot has changed since the early days of the iGaming industry with the evolution of smartphones. Mobile gaming became the central attraction. Mobile technology is accessible, affordable, and diverse, which is why players are attracted by gaming on their smartphones, and more customers are able to be reached.
Besides the focus on mobile optimisation and app-based casino services, game developers have done a fantastic job implementing cross-platform accessibility. Modern casino games are accessible on the PC and mobile devices, thanks to advanced HTML5 technologies.
Advancements in the financial sector have positively influenced online betting. Though the traditional payment modes like bank transfer, debit, and credit cards continue to thrive, newer technologies like e-wallets, mobile banking, and cryptocurrencies have taken over the online ecosystem.
Gamification
The iGaming industry has witnessed massive expansions in the past few years, especially since COVID-19. As the number of players continues to grow, several top operators are drawing inspiration from stalwarts in the video gaming industry to fight the growing competition.
Operators started to take cues from the trends in gaming and began to "gamify" the aspects of the online casino experience. Individual and team competitions, leaderboards, levelled rewards, etc., are some of the most common ways they use to lure new players and retain existing patrons. Gamification is currently the most effective tool in every casino's handbook to boost engagement and convince players to keep coming back for more.
The iGaming Industry in Figures
While online gambling is viewed differently around the world, the target audience is essentially the same. Online gamblers belong to specific age groups and socio-economic statuses. And the similarities don't end there. Let's take a closer look at some of the gambling statistics for 2022.
85% of Americans have gambled at least once in their lifetime.
30% of people believe online gambling is fair.
60% of gamblers believe the primary factor for choosing a new operator is best odds.
67% of college students in the US participate in sports betting.
30% of male college athletes participate in sports betting.
Macau earns the highest gambling revenue per person at $1,354 per visitor.
In the UK, people aged 45 to 54 gamble the most.
France recorded the highest casino footfall globally in 2017, with 33 million visits.
 45.2% of Europe's revenue comes from sports betting
 26% of the global population gambles.
 People aged 40-49 gamble the most in Australia.
 As of 2018, there are 465 registered land-based casinos in the USA.
Key Challenges in the iGaming Industry
While the iGaming business is flourishing globally thanks to technological advancement and, more recently, the pandemic, it still faces some challenges. Since SEO content writing is an extremely vital part of the iGaming industry, bad actors are trying to game the system and scam the unsuspecting players. This is just one example that currency affects individual players. Let's quickly analyse the primary problems plaguing the iGaming market and ways to overcome the challenges.
Regulation
Online gambling is illegal in many countries. As the regulations change to reign in the rogue market, the authorities can be overly strict. Hostile rules are a major deterrent for a sustainable iGaming ecosystem and can adversely affect everyone involved.
Let's take Germany's 2021 Interstate Treaty, for instance, which strictly regulates the iGaming industry. From enforcing deposit limits to restricting advertisements, the recent law mandates several restrictions on live betting, autoplay, and exclusion periods.
Another significant trend in the global iGaming market is the rise of state-owned gambling operations. Switzerland's lottery and sports betting markets are prime examples. Several other nations are considering the possibility of enforcing state-owned online casinos, and if they follow Switzerland's footsteps, the iGaming industry is about the change drastically.
Market Saturation
While there is a massive appetite for online gambling, the number of well-reputed online casinos is growing by the day. It is relatively simple to create and run a gambling website. And this is evident from the sheer number of new betting platforms cropping up daily, leading to a market saturated with many options.
However, if betting operators continue to follow the same principles, the market share will drop significantly in the upcoming years. The need to constantly evolve was never this apparent. As technology becomes accessible to all, online gambling trends will continue to improve. Software providers must continue developing new strategies and integrating new technologies to attract new players and keep existing punters entertained.
Biggest iGaming Events & Expos
iGaming events and expos are the perfect networking platforms for interacting with peers and industry leaders. And while they serve a similar purpose, the specifics vary. For instance, while large-scale trade events and conferences promote local gambling markets, exhibitions are the perfect platform for making a bold statement. Here are the three biggest iGaming events of the calendar year.
ICE - Industry Conference and Exhibition
ICE is one of the most coveted iGaming conferences and draws people from every section of the gambling industry. Hosted in London, the expo attracts 30,000+ attendees and over 450 prominent speakers from the global iGaming industry. The event offers the perfect networking platform as casino representatives from over 115 countries participate every year. ICE nurtures new business relationships, promotes innovations, and encourages growth. Ice London 2023 is scheduled for 6-9 February.
SiGMA - Summit of iGaming Malta
SiGMA is the global hub of all things iGaming. The event gathers stalwarts from the casino industry under one roof, including leaders, operators, providers, entrepreneurs, innovators, investors, and IT experts. SiGMA hosts several expos globally every year, and the Balkans and CIS exhibition is scheduled for August 22-25, followed by SiGMA Europe between November 14-18. Over 15,000 attendees are expected to gather under one roof for three days of events, exhibitions, and networking dinners.
SBC - Summit Barcelona
SBC Summit Barcelona is where the global leaders from the iGaming and sports betting industries gather to discuss the future of the iGaming business, exchange ideas and share knowledge, and build powerful connections. The event is reserved for industry veterans, with 6,000+ C-level executives, 2,000+ operators, 350+ speakers, and 200+ exhibitors expected to attend the summit between September 20-22.
Future iGaming Trends
The global iGaming industry has significantly expanded over the past decade. As new technology trends continue to evolve, there are endless possibilities for the future. Increased demand for E-Sports betting is just a taste of what is to come in the future. Gaming operators and studios are constantly locked in a technological arms race in a bid to outdo each other. Here are the top four iGaming trends that will most likely change the face of the industry in the coming days.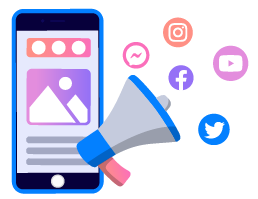 Streaming and Social Media
Online slots live streaming is quickly emerging as a popular entertainment option, with a growing number of viewers tuning in to watch punters try their luck at the reels. Operators are now focusing on entirely new engagement channels like live streaming campaigns and influencer marketing to try and capture the attention of a completely new audience base. Social media marketing plays a crucial role here as it hinges on content. Modern operators understand that they must rely on social media platforms like Facebook, Instagram, YouTube, Reddit, Twitter, etc., to achieve their objectives.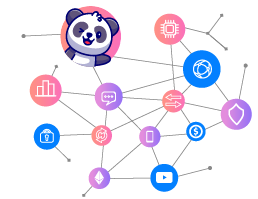 The growing popularity of cryptocurrencies has skyrocketed in the past couple of years. Previously players had to deal with frustratingly slow payouts and exorbitant fees associated with bank transfers, e-wallets, credit reimbursements, and other fiat currencies. Crypto casinos offer a way out of the problem by streamlining the entire payment process using blockchain technology. Furthermore, crypto transactions provide a level of anonymity previously unheard of, which is the icing on the cake. Hence, the future for blockchain and iGaming looks promising.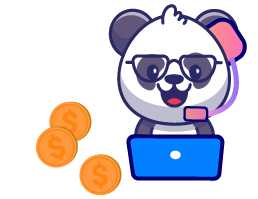 E-Sports Betting and Video Games
E-sports gambling is one of the latest trends, and there are more options to gamble on video games than ever before. Once reserved for young gamblers, e-sports betting gained traction during the pandemic, and its popularity has taken off ever since. As technology continues to improve, better graphics, animation, design, and gameplay will further boost the popularity of video games, which in turn will make e-sports betting a more competitive experience.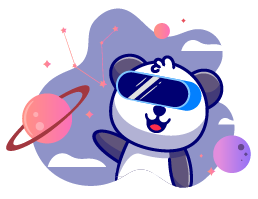 Augmented Reality & Virtual Reality
Virtual and Augmented Realities are still in their infancy. Hence, there is immense scope for future implementation in the iGaming industry. AR/VR will provide added levels of realism and excitement by virtually recreating an authentic casino ambience that players can experience. As researchers make significant breakthroughs, the tech will continue to become more accessible and affordable for punters to game anywhere and anytime.
Conclusion
The iGaming industry is projected to witness several changes in the next few years. The sooner modern operators respond and adapt to these changes, the quicker they'll reach their goals in the competitive ecosystem. With the emergence of future technologies like Virtual and Augmented Realities, the iGaming business is set to soar in the near future. With more players trying their hands at online gambling, iGaming platforms need to find qualified SEO services to prevent bad actors from rising above the search engine results. As the competition increases, stricter regulations must be enforced to ensure that iGaming platforms don't abuse their power and position.
FAQ
iGaming is a generic term used to define all things related to betting on the future outcome of a game, sport, or event online. iGaming includes all types of online casino games like video slots, table games, live dealer games, sports betting activities, lotteries and event betting, etc.
The iGaming industry is broadly classified into two categories – online casinos and sportsbooks. While online casinos typically offer all types of card and table games, video slots, and games of chance, online sportsbooks primarily accept wagers on sporting events.
Like every other industry, iGaming is plagued with several challenges. Rising competition and strict government regulations are the two most troubling issues that the industry must overcome. While the operators are actively protecting the future, the journey is far from over.