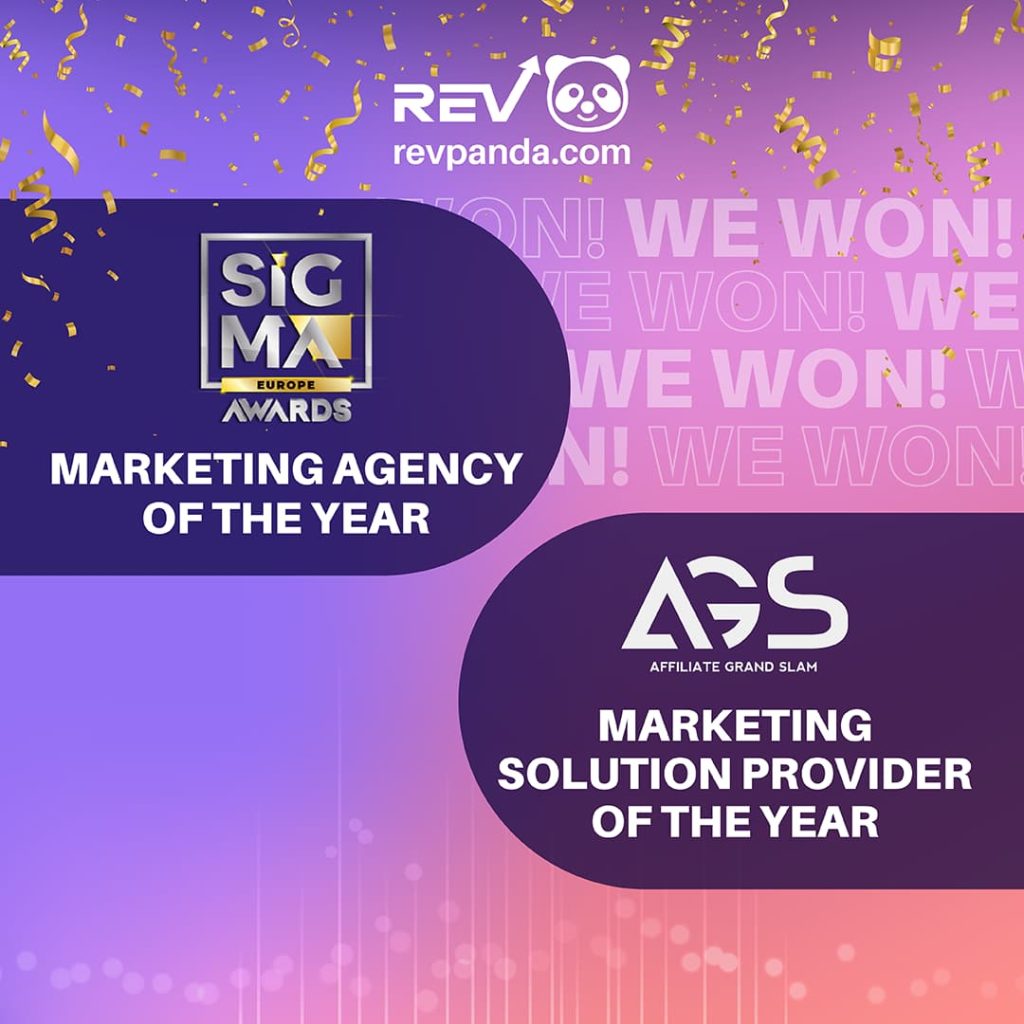 Revpanda is thrilled to announce that we won two prestigious awards this week! 
Not only were we recognised for our professional copywriting services and won the coveted Marketing Agency of the Year award earlier this week at the SiGMA Europe Awards, but we for the Marketing Solution Provider of the Year award at the AGS Awards!
SiGMA Awards – Marketing Agency of the Year
SiGMA is the hub of everything related to the iGaming industry. And the SiGMA Awards shine the spotlight on the most ingenious iGaming brands and projects in Europe. The colourful event rewards important contributors across several fields, including iGaming operators, affiliate marketers, investors, etc.
The SiGMA Marketing Agency of the Year award highlights the contributions of marketing agencies that create iconic content and lead multi-layered campaigns with a clear objective. And team Revpanda is deeply humbled by this recognition.
AGS Awards – Marketing Solution Provider of the Year
The Affiliate Grand Slam (AGS) Awards felicitate exceptional contributions to the iGaming business. And the event spotlights the most intriguing and innovative projects that have transformed the digital marketing and affiliate industries.
Revpanda won the Marketing Solution Provider of the Year award for our innovative link building tool. And we can't wait to boost your backlink profile with links from trusted sources and help you dominate the SERPs in the coming days!
Awards and Nominations Received So Far in 2022
The SiGMA and the AGS Award aren't our only awards we won in 2022. Revpanda won two AVA Digital Platinum Awards in February for unprecedented growth and team achievement, followed by a nomination for the coveted SBC Awards in July.
The Revpanda family has grown considerably since last year, and we are grateful for the constant acknowledgement, appreciation, and support for our efforts, and we strive to continue serving you in the many years to come.