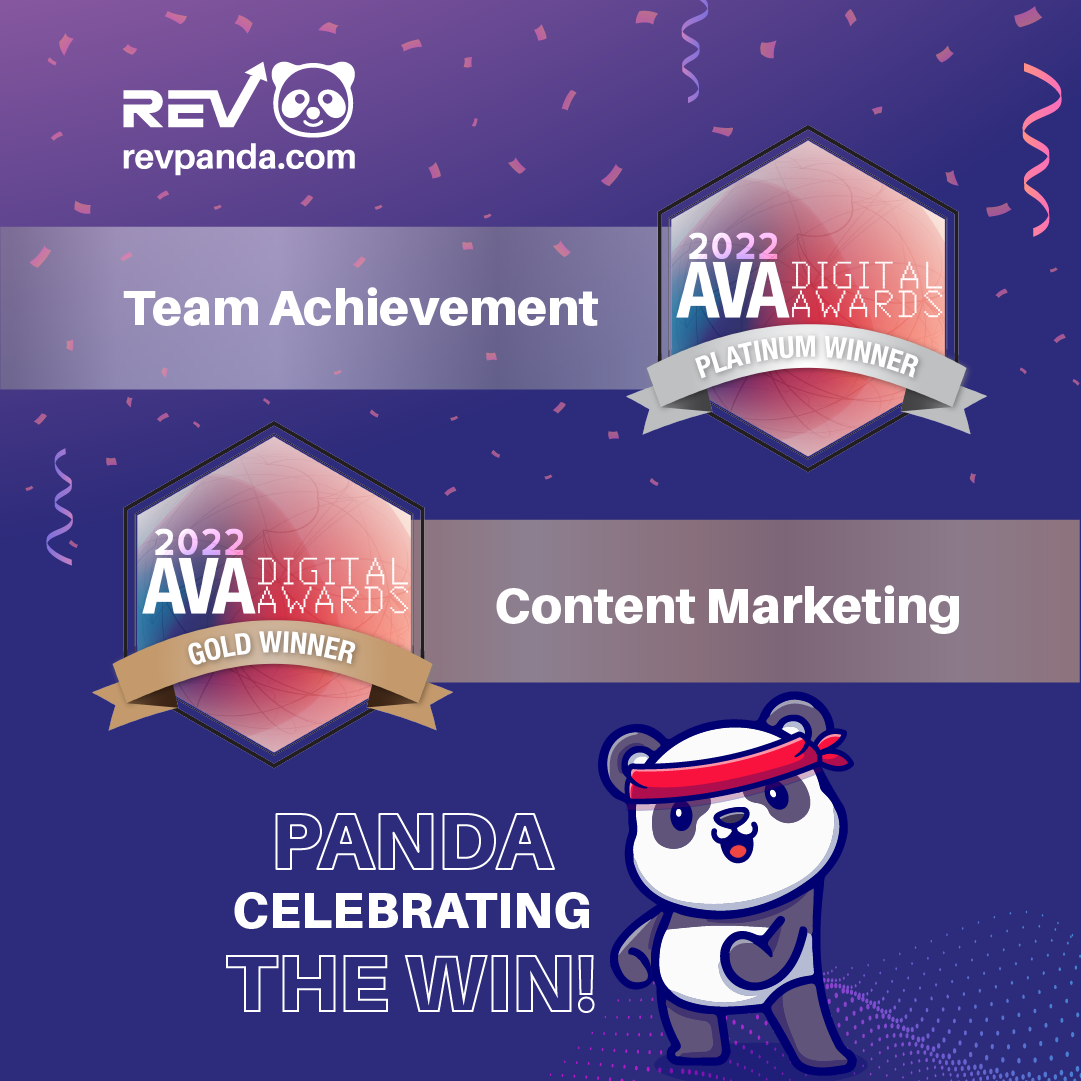 Revpanda wins two 2022 AVA Digital Awards
Revpanda is proud to announce that it has won two awards in the 2022 AVA Digital Awards competition.
Click on a title to jump to a section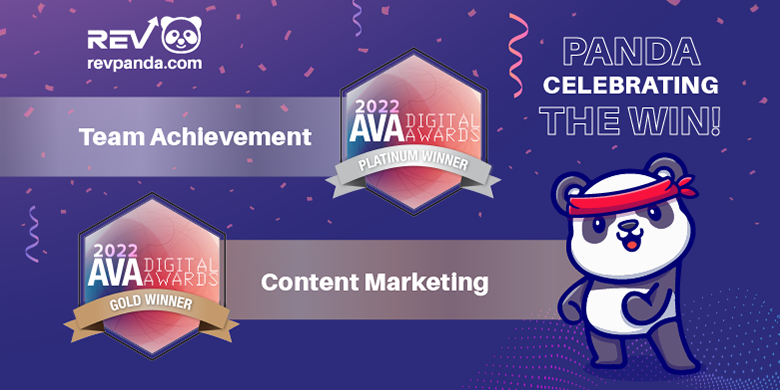 Revpanda is proud to announce that it has won two awards in the 2022 AVA Digital Awards competition.
The AVA Digital Awards is an international competition governed by the Association of Marketing and Communications Professionals (AMCP). Founded in 1994, the AVA Digital Awards program recognises outstanding work by creative professionals whose work stands as a benchmark for the industry and is part of the evolution of digital marketing communication. 
"I want to say thank you and congrats to our talented team members for their work and well-deserved recognition from the AVA Digital Awards," said Revpanda CEO Emre Goktas. "These wins took collaboration from multiple departments to showcase who Revpanda is as a company." 
AVA is the Second Award Received After AGS
Revpanda received an AVA Digital Platinum Award for team achievement and unprecedented growth in 2021. The 2021 Affiliate Grand Slam' Marketing Agency of the Year, Revpanda, earned substantial business growth en route to a 900% in revenue over the previous year. Other key achievements included writing more than 20 million words of content in 70 languages, the development of more than 40 websites, and building over 3,000 links from high-authority publishers. Revpanda also received an AVA Digital Gold Award for penning creative posts on the Revpanda blog. 
Goktas added, "Producing authoritative digital content for our clients has always been a top priority. We are honoured that Revpanda's dedication to content quality has been recognized by industry peers."
More than 2,500 entries were judged by industry professionals. Entries ranged from audio and video production to website and social media sites to other forms of user-generated digital communications.
"Kicking 2022 off with two prestigious awards such as the AVA's sets us up for success in continuing to create high-quality digital content that is impactful and tells a story for ourselves and our clients," added Goktas. "These wins reflect Revpanda's commitment to our craft and rewriting the rules of digital marketing."
About Revpanda
Revpanda is an Estonia-based marketing agency with a global footprint that specializes in all things digital content, including SEO, web development, and copywriting services.