We'll Call You Back in Next 5 Minutes!
Our Approach to B2B Copywriting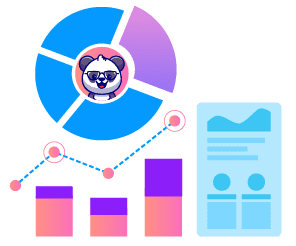 Our writers take the time to research and understand your business, the industry it operates in, its target audiences, and the market conditions its subjected to. This helps us get clarity about the products or services that you're selling. Our team then starts the writing process to attract your leads and audiences, ensuring that we do everything possible to get them to move into your sales funnel.
After research comes ideation, where the writers develop creative ideas and find resources that would help them build the perfect content for you. These sessions get their creative juices flowing and align them with the goals of the project. The result is a refined, well-developed tone of voice from start to finish.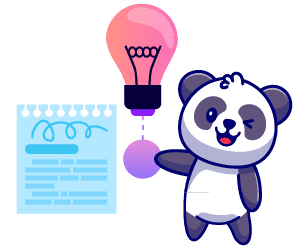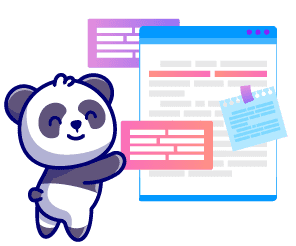 Once the research and ideas are all put together, our writing team gets to work! In this step, Revpanda experts come up with different types of content: long-form pieces, web copy, landing pages, and more, to see where their words are likely to have the most impact on your target audience.
Once our writers are done preparing the content, it is now time for the final checks. We have a separate team for review purposes that looks over editing, proofreading and adding any final touches to meet client requirements.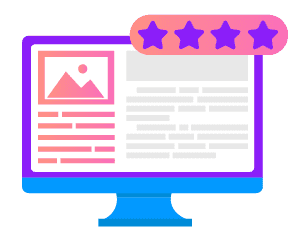 4 Benefits Of Revpanda's B2B Copywriting
A big part of approaching new B2B clients is the way you communicate with them. This is why our copywriters can generate new leads by writing engaging content for all your social media platforms, as well as web content and a powerful email copy.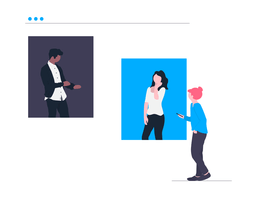 2
Stress-Free Optimisation
At Revpanda, a B2B copywriter knows how to use relevant keywords while crafting their web content. They also take the time to find and incorporate keywords and keyphrases used to find businesses like yours; naturally, this helps your website rank higher on SERPs.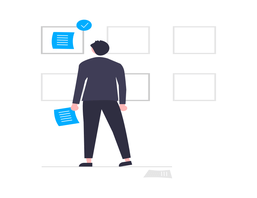 Any B2B copywriter in our team can break the monotony of text on your website and introduce fresh, new content to engage the readers and offer them a new perspective. As the best digital marketing agency, we stand out from the competition by playing around with words and give your brand a new voice.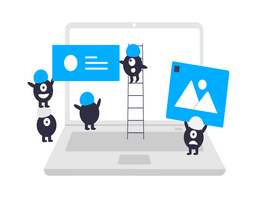 4
A Professional Impression
Our B2B copywriter team will ensure that all your content is authoritative and trustworthy, adopts the right tone of voice, and engages your audience. This leaves a lasting impression on the audience and establishes your business as an authority on the subject.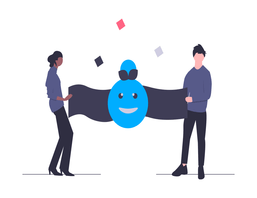 People also Liked
Types of B2B Content We Provide
Revpanda has a reputation for being one of the most creative and efficient B2B copywriting agencies in the industry. Our team is skilled in multiple types of content, including press releases, blog posts, landing pages, web copy, and more.
We helped clients write effective content regardless of the industry that they're in. That's why by the time we are done with it, your content will gain the power to delight your clients and encourage them to work with you.
With a portfolio that includes dozens of clients worldwide, Revpanda is now a well-known content marketing firm helping businesses write clear, captivating content that aligns with their needs and helps them improve their sales.
The following is a list of b2b copywriting services that we offer our clients:
White Papers
White papers are long-form, well-researched documents that give in-depth knowledge to clients on a particular topic. White papers can be written on different issues and deliver more value than blog posts because of detailed information and statistics.
Our B2B copywriters have written white papers on the most popular topics, which have helped businesses establish their brand authority and increase brand awareness. Our team also takes into account client specifications to deliver content that appeals to your target audience.
Landing Pages
Revpanda's team of copywriters knows how to use witty language and avoid complicated jargon to craft compelling landing page content. Our writers have stellar experience in copywriting for B2B businesses and learn what information they can compromise on and what information will capture the audience's interest.
Landing pages require attention to detail, several calls to action, and a passion for problem-solving that's reflected through the choice of words. No matter how much content we have to write, quality is our core focus, and we always keep our client's specifications in mind when delivering content.
E-books
Similar to content pieces like white papers, e-books also provides in-depth information on a particular topic. They can either be 'how-to' guides on a topic or some other educational content to teach your prospects about a topic. The length of the e-book can vary from long-form to short-form, depending on your business's requirements and target audience.
We have written professional e-books on various topics, including sales, marketing, and financial markets for multiple clients. Once we are done writing the content, our e-book process also involves a professional editing and proofreading procedure to ensure that the book is ready to be shared with the world.
Blog Posts
Our blog post writing goal for your B2B company is to educate the audience of your brand, address their concerns and make them take action. With Revpanda, you can expect blog posts to have industry-related terminologies giving a proper understanding of the topic under discussion.
Being knowledgeable of the blog post to write for each topic is super important, and our B2B copywriters ensure that the blog posts they write can be picked up by search engines and ranked at the top of SERPs.
We are skilled in writing blog posts, including evergreen content, seasonal content, and long-form content packed with valuable information and insights.
Press Releases
Following the rise in popularity of social media and web channels, businesses are now resorting to digital means to convey their message about an upcoming event, product launch, or significant industry news. Revpanda has experience working with companies from all spheres, so you don't have to worry about stiff writing or information overload.
Our copywriters make sure that all press releases are written with utmost focus, top-notch vocabulary, and embedded with visuals that suit your announcement.
Inspire and Drive Growth Among Your Audience
With a hands-on, dedicated team of writers and copywriting experts, we can equip your business with a content strategy that is bound to bring in immeasurable sales growth! Rapid growth, high-quality work, and exceptional communication lie at the core of every service that Revpanda provides.
Visit our website for more information, and get a quote for your project!
FAQ
What Can I Expect From Your Copywriting Services
Our B2B copywriting services extend to all kinds of documents, including writing web copies, landing pages for lead generation, white papers, press releases, case studies, creating social media content calendars, etc. Our experience in the industry has given us enough knowledge to know all complex research methods and content marketing techniques to nail all kinds of long and short-form content.
How Much Do You Charge For Your B2B Copywriting Services?
Every writing project has a different quote, depending on the length and the technical details required by the document. However, we assure you that all our rates are market competitive, within your budget, and definitely worth the value we provide.
How Would You Describe Your Writing Style?
Our writing style varies from one project to another. From technical writing to creative writing, we adjust all our posts according to the tone and style of the business. However, we make our copy as conversational as possible to enhance legibility for your audiences and get them to interact with your business.
Will Our Documents And Data Be Secure With Revpanda?

Yes, Revpanda respects the client's privacy. This includes securing any file, document, or data, making sure it is not shared with anyone. We also sign a deed of confidentiality with our clients to ensure that none of the information provided to us will be shared with an external party at any time during our business deal.