Interview with Marta Szmidt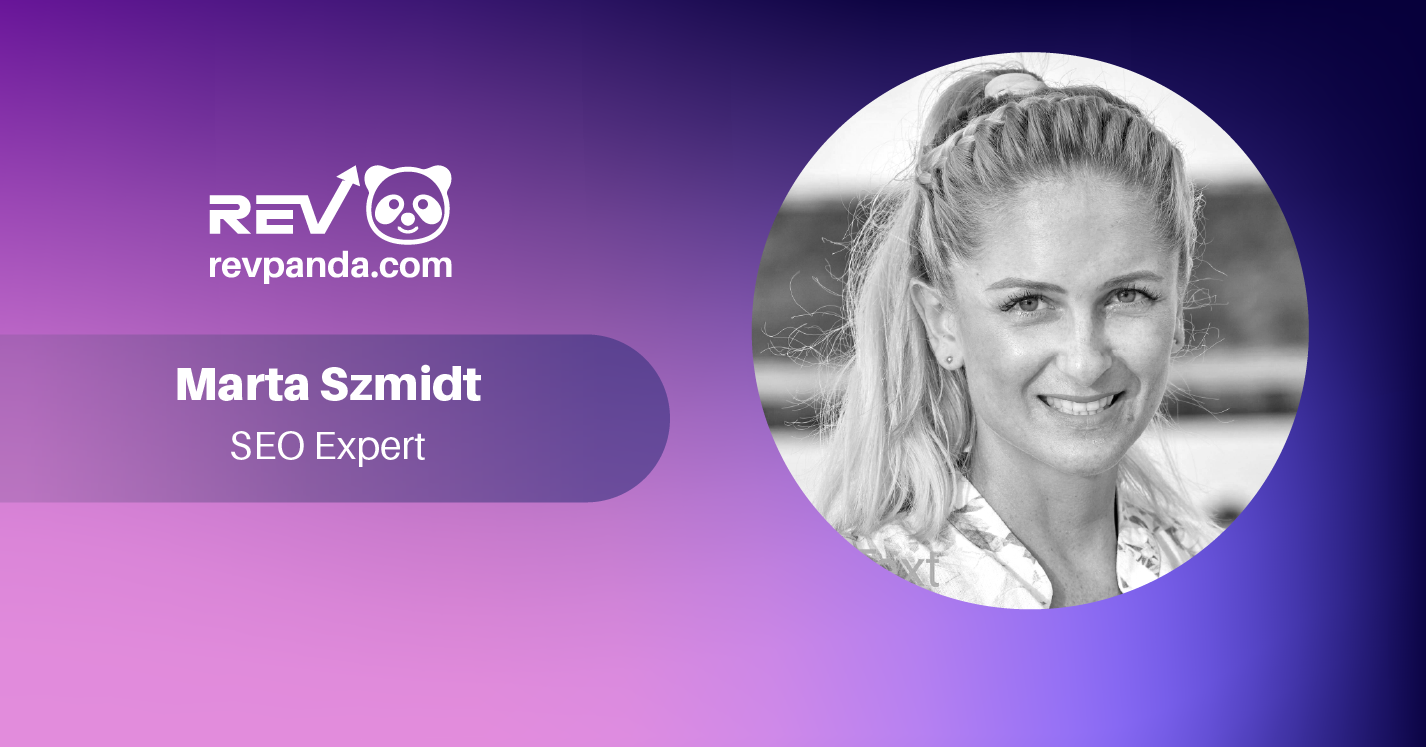 Anastasija from Revpanda talked with Marta Szmidt about the beginning of her journey, mistakes and trends in SEO, and how Artificial intelligence will impact SEO in the future.
Marta Szmidts pecializes in ranking websites in top positions for highly competitive keywords within various niches, including iGaming. She has a strong background in online marketing, especially in boosting page performance, implementing data-driven strategic SEO plans, and driving organic traffic to websites. As a former Head of SEO at NetEnt / Evolution, Marta has proven SEO results in European and North-American markets.
Click on a title to jump to a section
14/11/23
5 min read
Discover the secrets behind Paul Puolakka's success, the CMO of Mr Gamble. Learn the hints of success, and his words on the iGaming and affiliate marketing world.
09/11/23
9 min read
Explore the iGaming world with Lucie Kadlecova, CMO at Aviatrix, as she shares insights on innovation, NFTs, and marketing success.
26/10/23
5 min read
Dive into the world of online gaming and business development with Seba Nader, VP at AngelsHub, in an exclusive interview with Anastasija from Revpanda.
Other Interviews
We are more than proud to share that Revpanda has been recognised by the authorities around the globe. We count our awards as a seal of approval of our work and fuel for our motivation to strive for excellence.