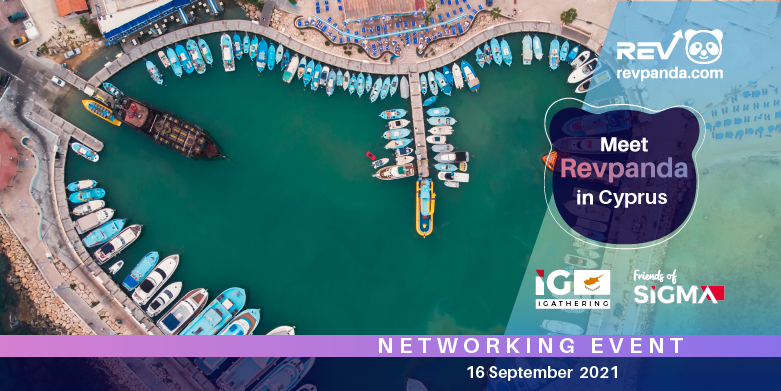 SiGMA hosts several luxurious dinners every year for C-level professionals from various industries. It's the perfect opportunity to meet and greet industry experts, pioneers, and global leaders.
The upcoming networking event is hosted at the Malindi Beach Bar & Restaurant in Limassol on September 16, starting at 19:00. Over 200 delegates from the iGaming industry are expected at the networking event. Attendance is by invitation only, and the event is free for the invitees.
Looking Forward to iGathering Limassol
SiGMA organises several satellite events throughout the year at five-star resorts, poolside restaurants, and luxury yachts. And iGathering Limassol is one of the largest congregations of professionals from the iGaming industry. Team Revpanda is thrilled to be a part of the event. And we're going to share several interesting ideas with the delegates.
The highlights of a SiGMA event are sheer exclusivity and privacy. This allows the invitees to spend more time in each other's company, discuss future ventures, and form new partnerships.
Team Revpanda has attended several iGatherings this year. We were at the iGathering dinner in Marbella back in July, and we sponsored iGathering Riga in August. The team is pumped about the upcoming event at Limassol, and we hope to catch up with our peers and forge new alliances.
A Sneak Peek at Revpanda's September Calendar
Team Revpanda has a busy schedule in September. We attended the TES Affiliate Conference in Prague and look forward to the iGathering dinner in Cyprus this week. Apart from them, we will be sponsoring the next couple of iGathering events in Barcelona and Amsterdam later this month. And our team will also be a part of notable events like the SBC Summit in Barcelona and iGB Live! in Amsterdam during the last week.