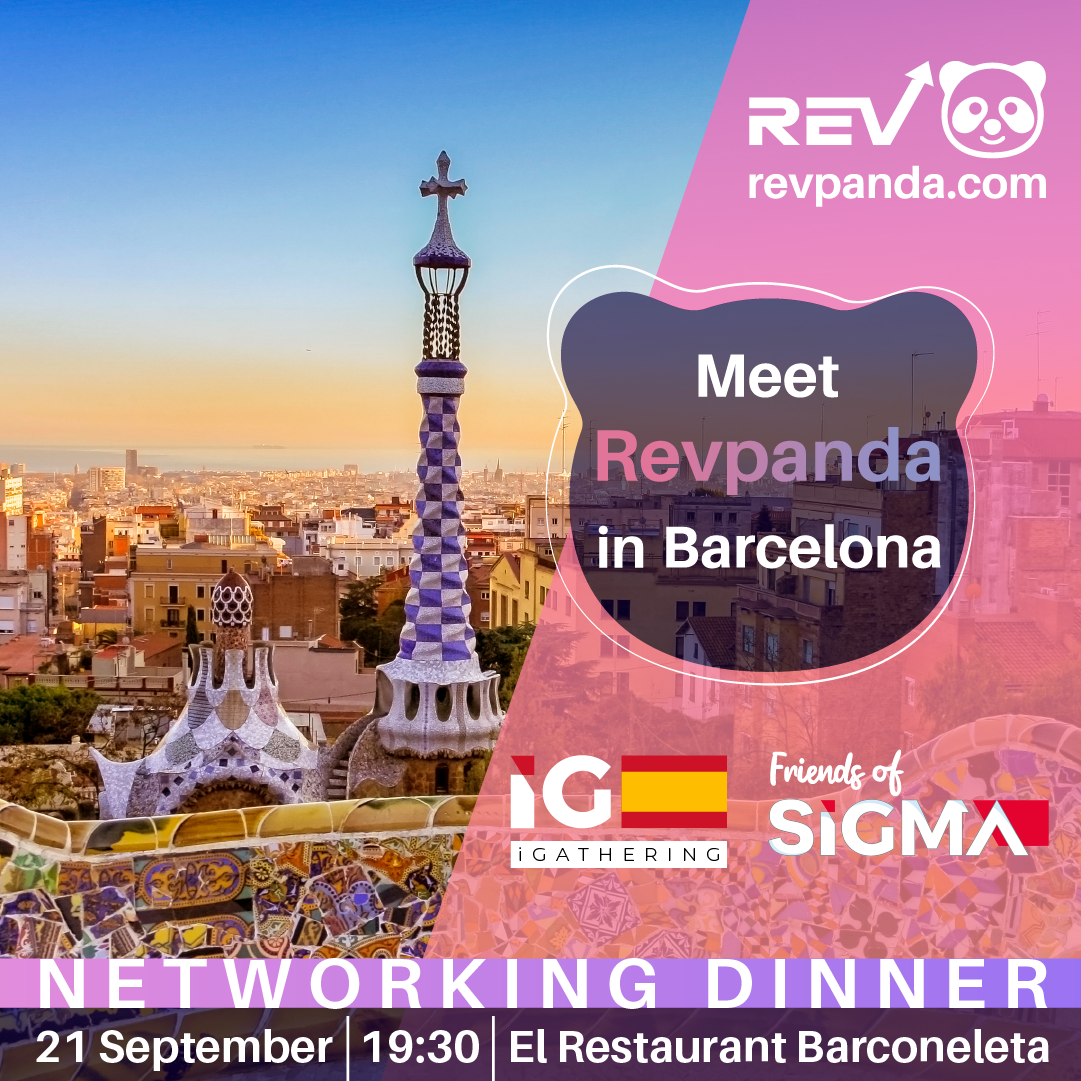 Revpanda Sponsoring SiGMA iGathering Dinner at Barcelona
SiGMA organises several lavish dinners multiple times every year with no expenses spared, bringing C-level executives from various industries together.
Click on a title to jump to a section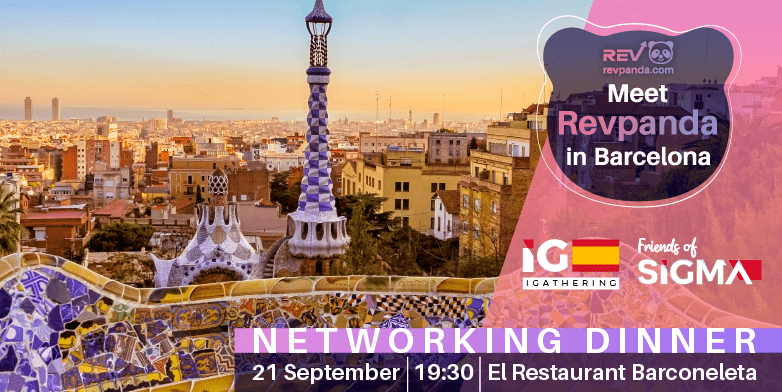 Revpanda is sponsoring the next Friends of SiGMA networking event that is scheduled later this month.
SiGMA iGathering Barcelona will be hosted at El Restaurant Barceloneta on September 21 between 19:30 and 23:00 hours. And the event is an excellent opportunity to meet and interact with veterans and peers from several industries. SiGMA iGathering is the largest congregation of professionals from the online entertainment, media, and hospitality industries.
Looking Forward to New Opportunities
SiGMA is renowned for hosting lavish events at 5-star resorts and offering excellent networking opportunities. From gala dinners at luxury restaurants to evening cruises aboard a yacht and exclusive pool parties, iGatherings are unlike any other socialising event of the kind.
The guest list is limited to 200 delegates, ensuring exclusivity and intimacy, while participation is only through invitation. The event is the perfect platform to meet stalwarts from the industry and start new ventures. And since the event is sponsored, the dinner is completely free for the delegates.
The Friends of SiGMA initiative covers the expenses through generous sponsorships, and Revpanda is proudly sponsoring the dinner being hosted in Barcelona. This isn't Revpanda's first interaction with SiGMA. We attended the lavish dinner at Marbella in July and sponsored the next iGathering in Riga the following month.
The Road Ahead
Needless to say, we're huge fans of SiGMA's initiative and are thrilled to be associated with their events. We have several interesting ideas lined up that we want to share with the attendees in Barcelona and our plans for the future. And we look forward to gathering new ideas from our peers.
Team Revpanda will be busy forming new connections in September. Apart from iGathering Barcelona, we are also attending events in Amsterdam and Cyprus this month. So, if you've missed us in the past, this is your chance to catch up with our core team.