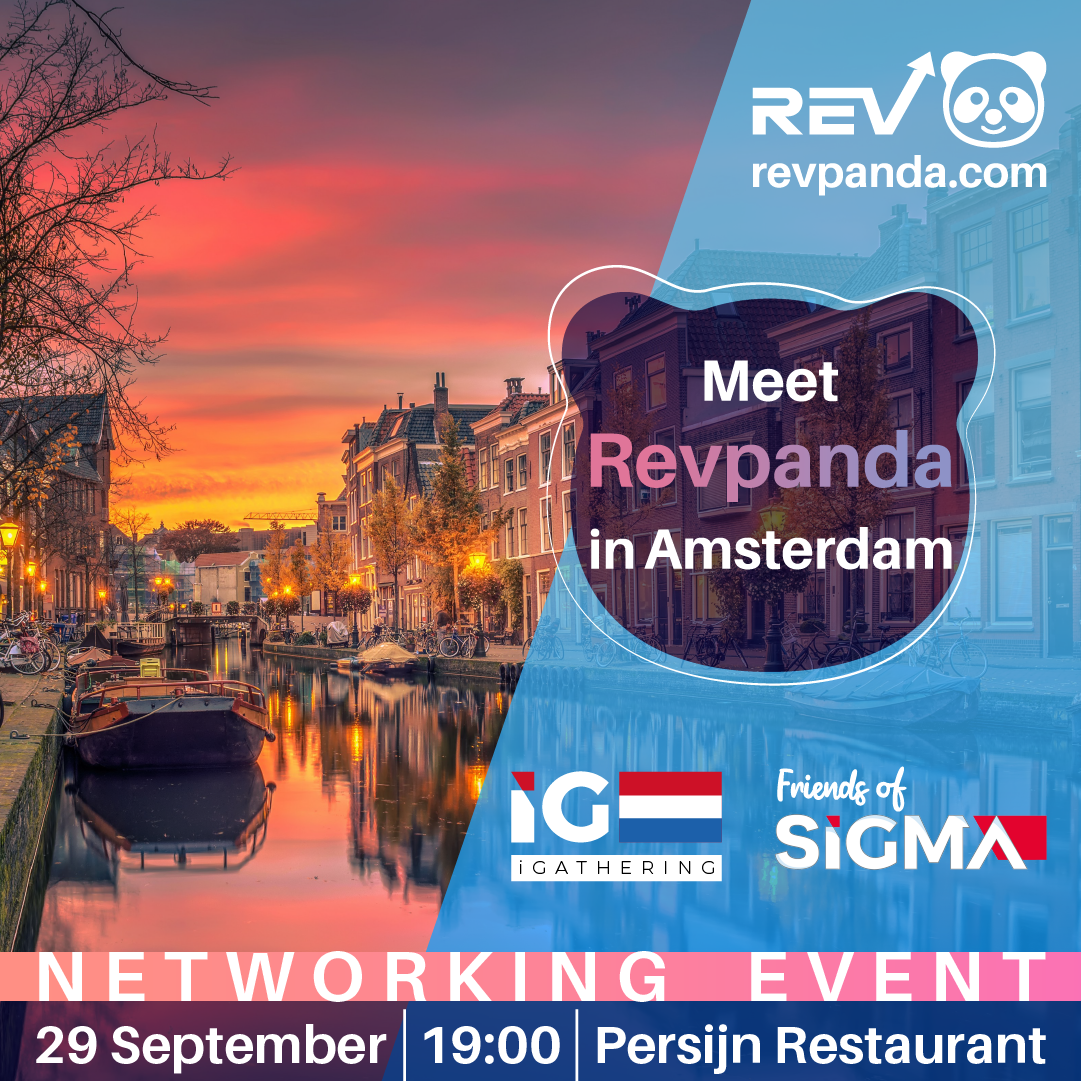 Revpanda Sponsors the Next SiGMA iGathering in Amsterdam
After attending several networking events organised by SiGMA, Revpanda has decided to sponsor the next iGathering that is scheduled for later this month.
Click on a title to jump to a section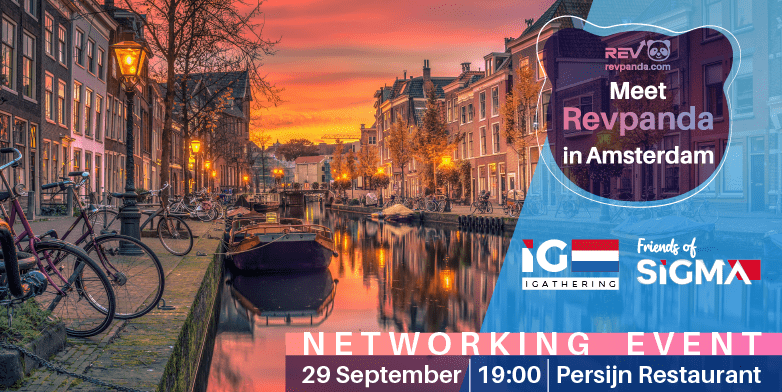 SiGMA throws several lavish dinners every year to bring the stalwarts of different industries under one roof. And this time, there will be over 200 delegates from the online entertainment industry.
SiGMA iGathering Amsterdam is scheduled for September 29 at 19:00 hours, and the event is being hosted at the Persijn Restaurant at QO Amsterdam Hotel. Revpanda will be in attendance, and we look forward to meeting new delegates, reconnecting with our peers, sharing our thoughts and discussing new ideas.
We're Thrilled to Interact with Peers and Industry Veterans!
SiGMA iGathering presents a unique opportunity for professionals to interact with the stalwarts of their respective industries and indulge in productive discussions about our collective future. The event in Amsterdam will host 150 C-level delegates from several organisations, and attendance is by invitation only.
Sheer exclusivity is the essence of iGathering, and it promotes social networking as the delegates get to spend more time with one another. We're honoured to sponsor the iGathering in Amsterdam and are thrilled to be a part of the event. But this is hardly our first encounter with SiGMA.
Revpanda has proudly sponsored the iGathering in Riga back in August, and we're promoting iGathering Barcelona that is scheduled for September 21. If you missed us before, here is your chance to catch up.
Revpanda's Social Calendar for 2021
We've been busy sponsoring and attending networking events this year, and we have no plans of slowing down. Our team attended the TES Conference, iGathering Marbella, and Riga, and we can't wait to meet new people in Amsterdam, Barcelona, and Cyprus later this month. We've had a marvellous time at past iGatherings, getting to know the delegates and sharing a laugh. And we plan on returning for more in the future.