Click on a title to jump to a section
Project Overview
Industry: Online Betting Affiliation
Geo: UK & ROW
Project goal: Increasing the organic search performance through niche keywords that have high-conversion potential.
Time span: 2+ years
We operated the website on behalf of our partner company for more than a year. Throughout this time frame, we created a comprehensive SEO strategy that included a complete redesign of the website, creating content for new keywords, as well as content revamp and creative works.
Services Included For This Project
Challenges for the Project
Unlike online casino affiliation, betting affiliation is always on demand for new, helpful, and up-to-date content that users can benefit from. Furthermore, considering the fact that the industry relies on regular events and different games, creating relevant & useful content on a regular basis is the biggest challenge, especially when the high-volume keywords are saturated.
Our approach
Once we took over the project, creating new & revamping old content as well as redesigning the website with a full user-first approach was our priority. Following this, we built the social proof of our project, including going on socials and building a community for niche users.
On the technical side, we optimised the on-page experience, improved the site performance & Google Lighthouse scoring, and regularly built relevant links.
Result
Our user-first approach helped us to improve our topicality & relevance for the niche users, ending up having a good EEAT proof, meaning that the website is well-recognised and rewarded by the search engines, with daily organic traffic having a jump from 50 to 250.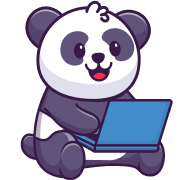 Get Similar Results with Revpanda
Learn more about how we can skyrocket your project, and start getting results you always dreamt of!