We'll Call You Back in Next 5 Minutes!
How We Provide White Hat Link Building Services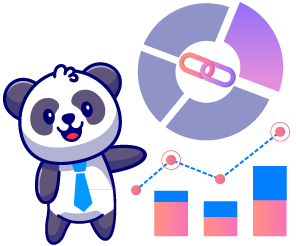 1
Link Auditing and Assessment
Before building white hat links to your website, we assess and audit your website to know its current standing. Doing so helps us identify the target audience and the opportunities to grow your organic traffic but also helps us channel our link building efforts in the right direction to gain links to boost your profile on search engines.
2
Only Backlink to Quality White Hat Websites
We take quality seriously at Revpanda, which is why our strategies are hinged on getting links from white hat websites with a good reputation. Getting quality links is one of our most effective search engine optimisation strategies. To get these links, we do a lot of research to identify reputable websites with high search engine rankings and are white hat compliant. We put a lot of effort and time into this research to ensure you get nothing but the best.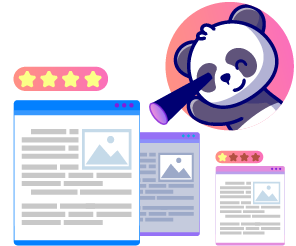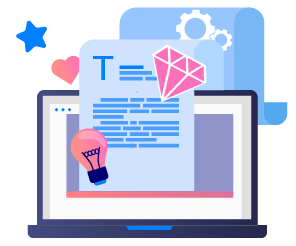 3
Create Unique and Insightful Content
Content creation is pivotal to our white hat link building service, as no strategy is truly ever complete without it. Before creating content for link building, we draft potential content ideas that align with your brand and industry and then pick the best fit. With the best content idea at hand, we commission our copywriting team to research and write insightful, conversion-driven content with links to your website for the best search engine optimisation. We are the only agency to constantly check the official Google webmaster guidelines during the content creation to guarantee your content is always in line with official policies.
4
Edit and Publish the Post
Before publishing a post on a partner site, one of our expert editors first reviews it to check for typos, grammar, quality and syntax errors. This may require several rounds of revisions and corrections until it reaches our award-winning quality standards. Once everything is ready, we send the article to our web admins for publishing. After the post is live, we observe it to ensure everything goes according to plan. As soon as we are happy with the metrics, we relax and enjoy the success of the post ranking high.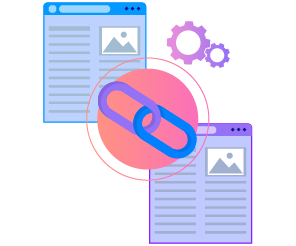 What is White Hat Link Building
White hat link building is Revpanda's most used SEO technique that involves getting quality backlinks from external websites to grow your website's search traffic while complying with Google's webmaster guidelines. Following these guidelines will help forestall any potential Google Penalty. Plus, you won't have to worry about your ranking getting hurt when Google changes its search engine algorithms. Although it tends to take a longer time and more effort, our white hat link building is highly effective and always guarantees long-term results.
At Revpanda, we use various search engine optimisation techniques, such as guest posting, PR campaigns to build a solid backlink profile for your business while using a white hat approach.
What is Black Hat Linking
Black hat link building, as the name implies, is any SEO strategy involving link building methods that go against Google's guidelines for getting backlinks to a website. Not just Google but other search engines, too. You can think of it as attempting to game the system to improve search results. A good example of a black hat linking technique is using private blog networks. This involves getting links from different websites owned by the same individual.
Although it can improve your search rankings quickly, they have dire consequences. For example, it can land you into trouble with Google and get your website blacklisted. Even if your website can get away with using black hat techniques now, there is no guarantee that it won't lose ranking or get blocked when Google updates its algorithm. So it's always best to avoid building your business around black hat link techniques.
Revpada guarantees your business is never at risk of getting delisted by search engines. We exclusively employ white hat linking techniques to ensure your website climbs to the top, and stays at the top.
White Hat vs Black Hat Link Building
White hat
Ethical methods that comply with search engine guidelines for building quality backlinks to quality websites to increase visibility and search traffic.
Utilises guest posting, link reclamation, digital PR, content promotion, HARO, and many more.
Focuses on long-term, sustainable wins through organic growth.
Uses high quality links and relevant websites with a solid reputation.
Mare labour and budget intensive
VS
Black hat
Involves unethical link building strategies that go against Google's - and other search engines - guidelines to build a website's backlink profile.
Utilises cloaking, keyword stuffing, private blog network, spamming, buying links, etc.
Focuses on short-term wins that are often lost due to penalties incurred
Links are gained from low-quality, irrelevant websites with thin content.
Faster and takes less effort to set up
Why Choose White Hat Link Building Services
Choosing Revpanda as your white hat link building agency is your best bet if you want to strengthen your website's reputation, gain more customers, and enjoy peace of mind knowing you are fully erring on the side of caution.
More Visibility
Choosing Revpanda as your go-to white hat link building service assures links from quality sites to rank your site higher on search engines to boost visibility. And the higher your visibility on the world wide web, the better your chances of generating leads and connecting with potential customers and clients looking to do business with you.
More Revenue
As a business owner, your ultimate goal is to generate revenue for your business. And relying on practices to case short-term gains is an easy way to go out of business. Choose Revpanda to generate sustainable revenue by running link placement campaigns.
Increased Website Traffic
Having a high quality backlink link profile is one of the factors search engines use to determine how to rank a site – the more robust the backlink profile of a site is, the higher the chances of ranking high on search results. And the higher your site rank is, the more traffic it will enjoy. Leverage white Revpanda's white hat link building service to drive organic traffic to your website.
Better Authority and Credibility
Backlink profile is one primary criterion Google uses to judge how authoritative a website is. The more authoritative your website is, the higher it will rank on search engines. Get links to your website by utilising our genuine SEO link building tools and give your website authority and credibility a significant uplift.
Revpanda's White Hat Link Building Strategies That Generate Results
As a result-driven SEO agency, our goal is to help you grow your business. No excuses!
We utilise our award-winning content marketing team to its fullest extent and combine time-tested white hat strategies to generate outstanding results. We track performance, analyse results, and optimise our link building strategy for maximum outcomes to ensure you get the most significant returns on your investments. Here are our most used and best result-generating white hat strategies you can start implementing into your business today.
Digital PR Link Building
At Revpanda, we use digital PR to boost our client's website visibility on Google. Our digital PR strategies involve creating a newsworthy piece of content with a backlink about your business and distributing them to news agencies, bloggers, and social media. The more shares and links this quality content gets, the more your backlink profile will grow organically, and the more your website will rank on search engines.
Linkable Assets
Textual content is hardly ever enough for link building. This is why we go beyond creating textual content when strategising high-quality white hat backlinks to create valuable and educative visual assets people naturally want to link to. The more they link to this asset, the more organic backlinks your website will get.
Hire our team of exceptional designers to create educative and entertaining content such as infographics, case studies, and surveys that bloggers, journalists, and content marketers cannot resist linking to on their websites.
Guest Blogging
Writing a blog post and publishing it on other high quality websites that align with your business works remarkably well for generating quality links. Our goal with guest posting is to create long-form pieces of posts that users and search engines find useful. After writing a great copy for your specific needs, our SEO specialists work with our writers to naturally include links to relevant pages on your website in guest posts to boost your backlink portfolio.
Content Promotions
Content promotion is one of the most effective strategies we use for getting quality links from other websites. One of the ways we approach content promotion is by writing and syndicating content to platforms like Medium, Business2Community, Quora, etc., to gain more exposure for your website and uplift your backlink profile.
We have extensive connections in many different industries and are networking experts. Our reach and expertise enable us to conduct interviews with industry experts and get them to link to your website while running content promotion campaigns.
Testimonials
One of the most organic white hat strategies we utilising testimonials for building backlinks to your websites. It is extremely simple. We reach out to companies you have used their services to and ask if they would like a testimonial from you. Once they agree, we follow up by asking if they can add your business's name and a link to your website in the testimonial. This method ensures you have complete control over your image, as we only get links from businesses in a relevant niche to your website.
High-Quality Backlinks on Authoritative Sites
Utilising HARO, Help a Reporter Out, services is a battle-tested strategy for building high quality backlinks to your website quickly and efficiently. It allows us to get links from high authority domains such as Forbes, Time, Huffington Post, and many more. We approach this by connecting with journalists looking for an expert piece of content in your field and getting them to publish the content on their website.
Strategising closely with HARO for link building for many years enabled us to form good relationships with experts from many different industries and present an immense opportunity for our customers to grow their website's visibility, boost authority, and generate more traffic.
Link Reclamation
Not all links on the internet stay live forever, so it's not unusual for links from other websites pointing to yours to break. If left unfixed, you'd lose the link's SEO value. This is where Revpanda's link reclamation comes into play. The goal of link reclamation is to hunt and fix links on the world wide web that point to your website that got broken due to rebranding, an update, etc.
Our link reclamation methods have several benefits. It gives you an edge over your competitors as it costs less than building links from scratch. It's also one of the best methods for growing organic traffic to your website.

1
Unlinked Brand Mentions
People often mention brands on their websites without adding a link to them – usually unintentionally. In SEO terms, this is referred to as unlinked brand mentions, and it's an excellent way we use to build a link to your website. The best part about this tactic is that it usually costs you nothing to get valuable links to your website.
In fact, the anchor text doesn't necessarily have to be your brand name. For example, if you run an e-commerce site selling sneakers, we reach out to the site that reviews sneakers and ask for a link to your website on any relevant anchor text. The good news is that you don't have to do all this by yourself; we are your go-to link building agency for capturing unlinked brand mentions.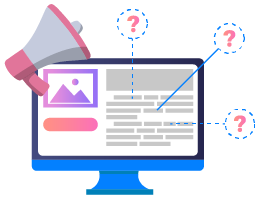 Though an excellent method to gain white hat links, hunting and recovering internal links or lost links to your website on other sites that were lost is a time-consuming and tedious task. 
This is where Revpanda comes in. We find and recover lost backlinks with only three steps. We first scrape the internet to find websites you once had a backlink from but got lost, reach out to the site owners and request to have the deleted link added back. Recovering lost backlinks is much cheaper and faster than conventional link building strategies like guest posting. That's why we always recommend our customers to utilise this method for more significant ROI.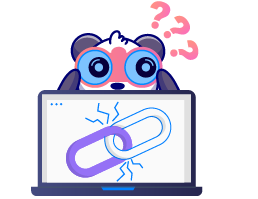 Links break all the time, and when they do, it's in everyone's best interest to fix them as soon as possible. That's why we contact the webmasters and ask for the broken link pointing from another website to a deleted page on your website to be fixed. 
From experience, most site owners respond positively to such requests, as no website owner wants to have broken links on their website. Broken link building is beneficial for everyone, as you and the website owner don't have to spend anything to recover these lost links.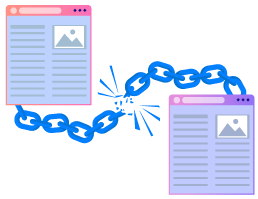 If you have ever clicked on a link that points to an outdated page, you would have noticed that a 404 page usually appears when you do. Wouldn't it be nice if your web pages would appear instead of a 404 page? Of course, it would, and that's why we carry 404 link reclamation on your behalf.
For example, let's say you have a competitor who is out of business but still has a link pointing to his non-existent website on another site. We reach out to the owner and ask for the dead link replaced with a relevant page on your website. We prove you have great content on your site to get a favourable response. This ensures the links are replaced with yours, and all the traffic is directed at your website.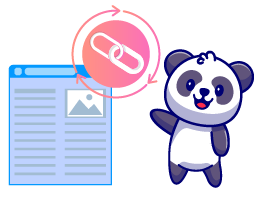 Pros & Cons of White Hat Link Building
While one quickly boosts website ranking using black hat link building techniques, white hat link building is still the most reliable method for garnering backlinks to a website for long-term gains. Utilising white hat link building strategies removes the fear of losing your search rankings and incurring Google penalties.
Pros
Longevity: White hat link building is your best bet if you are in for the long haul and want lasting results.
More Trustworthy: You don't have to worry about getting blacklisted by search engines. Plus, it makes your website more authoritative and trustworthy.
More Traffic: The more you grow your backlink profile using legitimate strategies, the more traffic your website will get.
Stronger Authority: Building quality backlinks to your website is one method to boost your site's authority.
Wider Visibility: A strong backlink profile can expand your visibility on search engines, including Google, Bing, Yandex, etc.
More Revenue: More traffic and visibility translate into more customers and sales
Cons
Takes Longer: It takes a while to start seeing results with white hat link building.
More Stressful: It takes a lot of effort to pull off a white hat link building campaign successfully.
FAQ
What is White Hat Link Building?
White hat link building is any strategy that involves utilising legitimate tactics to build backlinks to a website.
Is White Hat Link Building Better than Black Hat Link Building?
Though quick to set up initially, black hat practices always end with websites getting blacklisted and investments wasted in the long term. White hat building tactics are Google compliant, so it is always better to avoid using black hat link building methods.
Why Use a White Hat Link Building Service?
White hat building can be time-consuming and stressful. Using a link building service takes the load off you, allowing you to focus on what's more important: growing your business.
What are the Best White Hat Techniques for Link Building?
Guest posting, PR, link reclamation, content promotions, and PR link building are some of the best white hat techniques for organically growing a website's backlink profile.
Is White Hat SEO Ethical?
Yes, white hat SEO is ethical, as all the techniques follow guidelines set by Google and other search engines. Conversely, black hat link building techniques are considered unethical and can end up with a ban from Google.