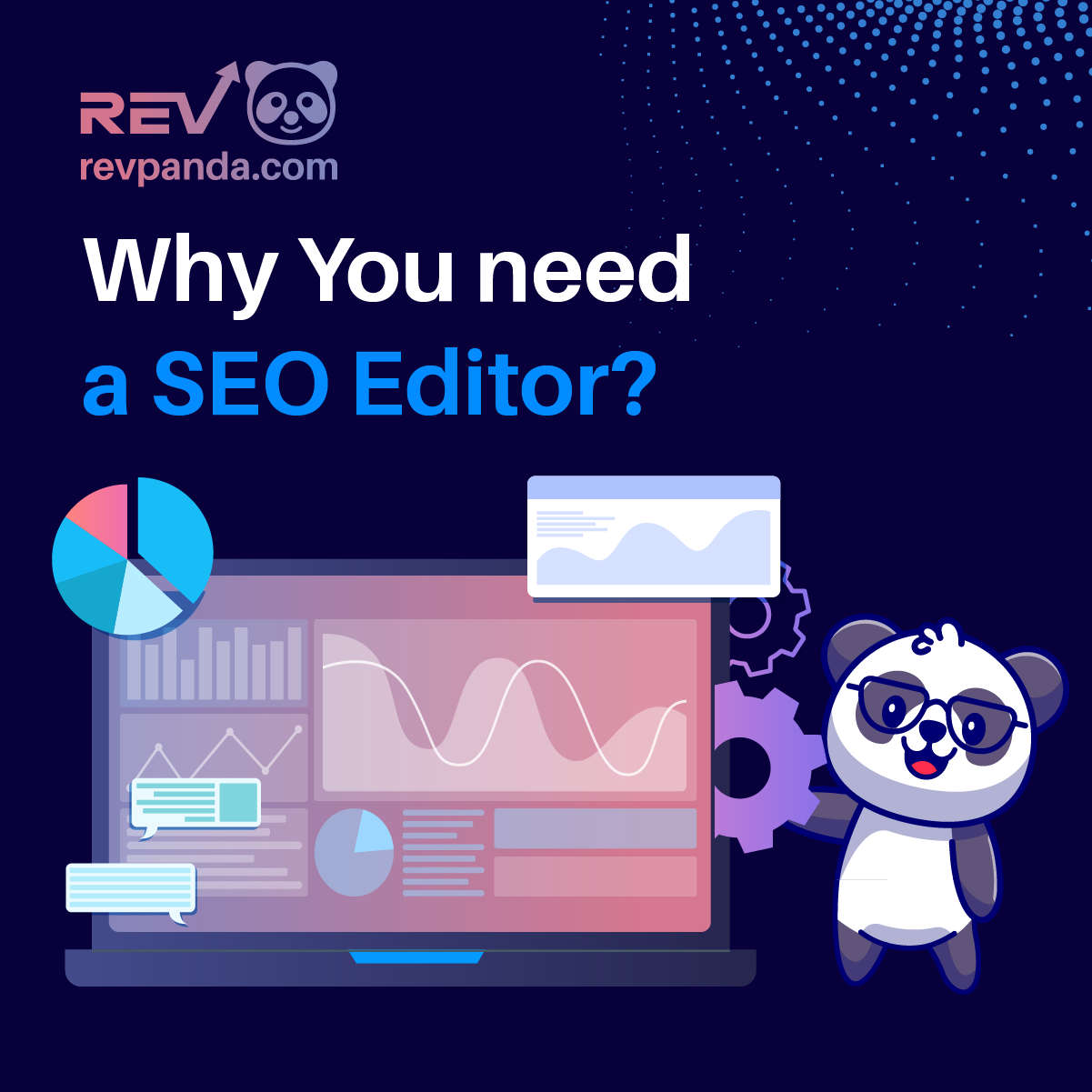 Why Do You Need an SEO Editor?
While you might be familiar with SEO basics, it takes a lot more to get a site to rank in this highly competitive market and that is why you need an SEO editor.
Click on a title to jump to a section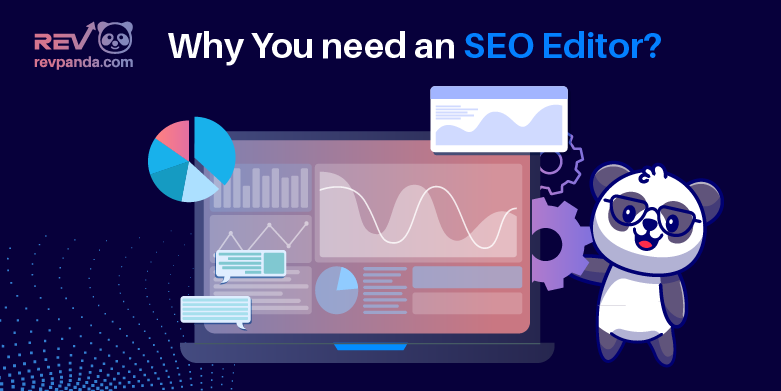 Content is a major investment for any brand that wants to increase its revenue streams. Therefore, every piece of content on your website must be optimised for search engines if you're to gain organic traffic. While you might be familiar with SEO basics, it takes a lot more to get a site to rank in this highly competitive market. And that is why you need an SEO editor.
What is the Role of an SEO Editor?
SEO editors are primarily responsible for improving a website's SEO performance. They help businesses rank higher on popular SERPs by following certain SEO best practices. While you might be familiar with a few, an SEO editor's job requires them to be updated with the latest marketing trends and algorithmic changes affecting the website ranking process.
For years, the role of SEO editors has been misunderstood and devalued. But as search engines continue focusing on delivering quality content, the demand for SEO is suddenly skyrocketing. Google introduced several new search crawling algorithms in the past few years to put the focus back on the readers instead of optimising the content for robots.
Hence, malpractices like keyword stuffing, content spinning, comment spamming, domain squatting, and mirror sites have drastically reduced over the last half-a-decade. But how does an SEO editor fit into the frame? Let's walk you through the list of key skills an individual must possess to qualify for the role. That should help you understand the importance of an SEO editor in modern organisations a little better.
A Must-Have Skillset for an SEO Editor
Proofreading is a vital part of the content creation process, and we have content editors for that. At their core, an SEO editor is a proofreader with additional expertise in SEO. The key responsibilities of an SEO editor include ensuring that a site ranks on SERPs, coming up with new ways of connecting with the audience, and thinking of how to maximise visibility.
Apart from being a punctuation pundit, an SEO editor must have basic HTML skills, a knack for attention to detail, research skills, and tons of patience.
Being familiar with SEO tools like Ahrefs and SEMrush is an important skill that an SEO editor needs to perform keyword research and better optimise the existing ones. That way, the overall chance of ranking in a better position on search engine result pages will be higher.
SEO editors must be excellent wordsmiths since their job responsibility includes writing quirky titles and captivating descriptions.
They must possess the analytical skills required to examine statistical data and figure out what the audience wants.
SEO editors must produce opinionated content with a strong sense of narrative to exhibit dominance.
And finally, they must be familiar with a vast array of subjects related to the industry where they're employed and be able to break down complicated topics as the content editor.
Professional SEO content editors know the industry, is comfortable working in any environment and can help your business climb up the charts for related search terms. They help brands find their voice and seamlessly deliver the message to the target audience. Let's analyse a few interesting ways SEO content editors can improve your brand's SEO writing.
4 Ways How SEO Editors Can Take Your Content to the Next Level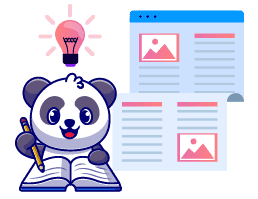 Groom Writers to Write Better
Even the best copywriters falter every once in a while. The SEO editor's job is to pick up the pieces when that happens and get the content machinery back on track without hampering the publishing schedule. An SEO editor brings a long list of crucial skills to the table, the most important of which is making good writers even better.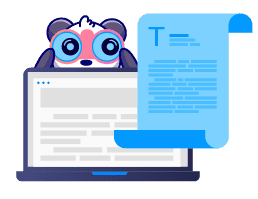 Bring a Fresh Pair of Eyes to the Table
Writers tend to overlook trivial imperfections while proofreading their own writing, and this is more common than you think. An SEO editor critically examines a write-up for an array of mistakes. Their task includes analysing the keyword density, looking out for grammatical errors, and improving the content structure, among other things. SEO editors bring an extra set of eyes to the table, which plays a vital role in proofreading.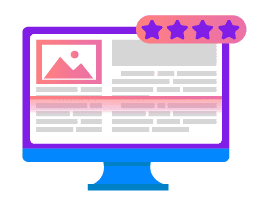 Optimise Content for Search Crawlers
While Google encourages web developers to focus on humans, your site will have a difficult time ranking for search queries if the content isn't search crawler friendly. It's the copywriter's responsibility to find the fine line between writing for the readers and incorporating web crawler-friendly elements into the text. Whereas web optimisation is the SEO editor's only goal. So, once the writer delivers the content, analysing and improving the SEO score falls on the editor.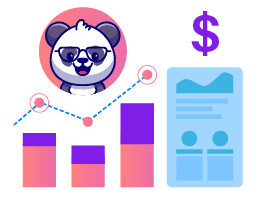 Give Your an Edge Over the Competition
While you must be familiar with the importance of SEO editors by now, you'll be surprised to know that most businesses are yet to enlist professional help. You can use this to your advantage and gain a significant lead over your competitors. The most successful businesses employ professional SEO editors. And while that might sound like an added expense, especially during the initial days of your entrepreneurial journey, the investment pays off quickly in the form of additional engagement and higher quality leads.
How SEO Content Editing Works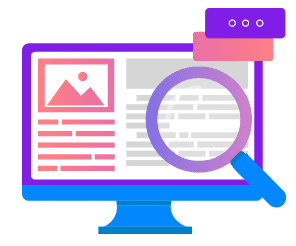 Analysing the Existing Content
A content audit is crucial for improving your website's SEO performance. Check for bulky sentences, identify filler words, check grammar and punctuation errors, find complex sentences, and examine the content structure and general flow of words. Once you analyse the problems plaguing your site, finding solutions is much easier.
Keeping tabs on what your rivals are up to is a crucial strategy for optimising your marketing approach. Analyse competing websites and make a list of trending topics and keywords that they're ranking for. You can then use that information to improve your content. Edit existing pages and add new subsections to gain a competitive edge.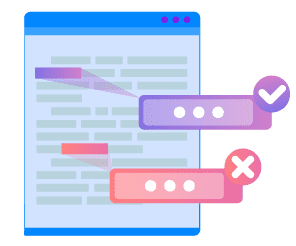 Proper spelling and pronunciation greatly affect a website's SERP ranking. Identify grammar and visual irregularities and make the necessary changes. Optimising the content for language and location differences can positively affect user response, increase engagement and conversions.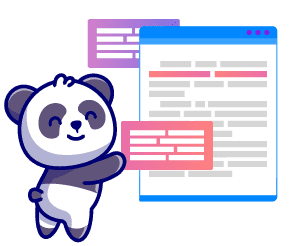 Once you've identified and listed the problems plaguing your website's content, it's time to make the alterations. Respect the readers' time and add value to the text. Insert organic keywords, avoid SEO malpractices, and run an SEO audit once the corrections are made to measure progress.
How to Edit Content for SEO?
SEO editing is not only about changing existing content but also preserving the current ranking factors. Some of the basic parameters that editors must follow are discussed below.
Optimise the Headline
The headline is the first piece of text that the readers view. Therefore, it must convey the gist of what the content is about. Misleading, uninteresting, or clickbait titles are bad for SEO health.
Focus on the Introduction
The first 150 words of an article determine the fate of the entire content. An SEO editor's job is to ensure that the writer cuts to the chase and provides value to the readers upfront.
Improve the Header Structure
Viewers and search crawlers must be able to skim through the text yet grasp the outline of the content. Every subhead must summarise the context of the following paragraphs.
Use Subheads for Relevant Subtopics
If you must add information to existing content, use H2 and H3 subheads as required to differentiate the text. This helps readers and search crawlers segregate information.
Simplify Paragraphs
Grammatical errors, improper punctuations, and lengthy paragraphs are an SEO nightmare. Scan the content before publishing to boost SEO performance and ensure that it doesn't contain any of those.
Avoid Complex Sentences
Simple sentences are the best way to convey your message to the readers. An SEO editor's task involves removing complex sentences from the text so that the viewers don't have to read the same text twice.
Don't Forget to Proofread
Proofreading before publishing is an essential part of the content creation process. While proofing doesn't affect SEO, it can help avoid careless mistakes and prevent unnecessary embarrassment.
Improve Your Website's SEO with Revpanda's Professional SEO Editing Solutions
Professional SEO editing is necessary to get your business to rank higher on Google SERPs. If you haven't audited the content on your site yet, get professional help to increase your SEO score and boost organic traffic. As an award-winning digital marketing agency, our services suite includes expert SEO editing solutions that can help your brand reach its revenue goals. Get in touch with our experts today, and let us take your business to a new high.