We'll Call You Back in Next 5 Minutes!
How Revpanda Creates Exceptional CBD Content Writing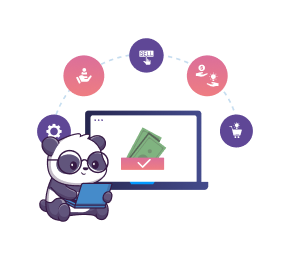 1
Identify Your Unique Selling Points
Why should potential customers pick you rather than other, similar brands? With great content that clearly states what sets you apart, you can ensure audiences pick you. Our CBD writers take note of your unique selling points before writing copies and emphasise those points in the sales copy.
2
Gather Relevant Scientific Information
Because the cannabis industry is new and the masses still have many questions, educating them is vital. Revpanda's CBD copywriters are dedicated to providing the most up-to-date and accurate scientific research on the benefits of CBD. We look at recent studies to turn your website into a valuable source of information and provide your readers with the information they need to become paying customers.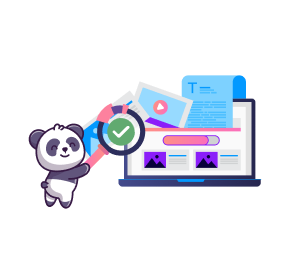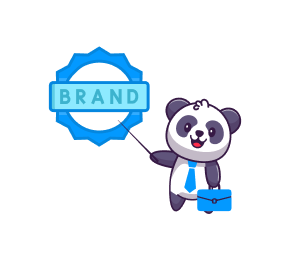 3
Increase Brand Awareness with Effective Content Marketing
Becoming a thought leader is a great way to increase your brand's reach and influence. By sharing good copy on relevant topics, you are guaranteed to establish authority and make people share it with others. Whether it's blog content or landing pages, Revpanda's internal CBD SEO experts help your well-written online content rank higher in Google search results.
4
Overcome the Stigma and Nurture Trust
Being in the cannabis industry, facing controversies from time to time is unavoidable. Utilising Revpanda's CBD copywriting services to reply in a trustworthy, informative manner is essential for an industry still facing stigmas. Our writers do the necessary research to ensure your audience gets the complete story, restoring and building faith in your brand and the industry at large.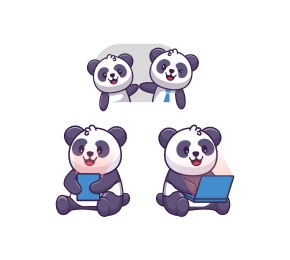 How to Find the Best Copywriting Agency for the CBD Industry
Finding the best CBD copywriting agency can be tough. It's important to find an agency that specialises in cannabis marketing, as well as a company that is experienced and has a strong track record of providing professional copywriting services, while keeping search engines like Google in mind. Here's what you need to consider when choosing a CBD copywriting agency.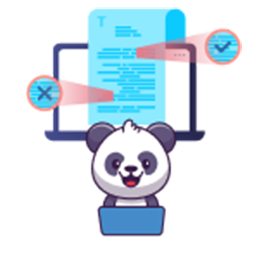 Step 1
Prioritise Information
To have excellent cannabis content, your information must meet your audience's needs. They want clear answers to their questions shared in an understandable manner. Revpanda carefully picks topics your readers will enjoy learning more about. With essential information included, your business is guaranteed to have excellent CBD content people will seek.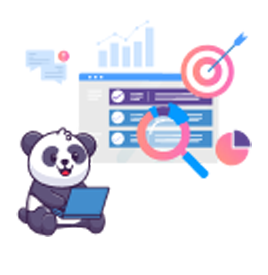 Step 2
Optimise for SEO
The relevant CBD web copy must provide the best CBD SEO services to impress search engines like Google. Revpanda incorporates relevant keywords carefully to ensure browser algorithms recognise your pages as relevant and informative. Combined with Revpanda's link building services, your website ranks higher and faster, reaching more people organically.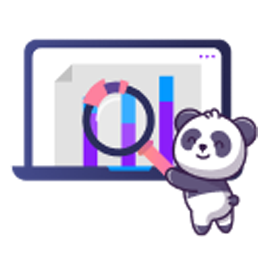 Step 3
Check for Regulation
Having content written in line with CBD regulations on your website is crucial. Your CBD business can't take the risk of not following regulations, publishing untruthful statements, or giving your audience inaccurate information. Revpanda's team of CBD copywriting experts are well-versed in CBD regulations, ensuring your business is never in danger of regulatory disputes.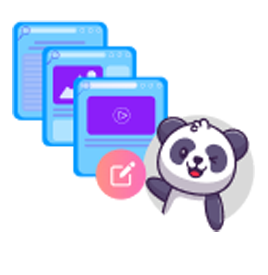 Step 4
Edit and Proofread
Sharing grammatically incorrect or plagiarised content is not uncommon in the CBD industry. To surpass the competition and present high-quality content that meets Google's guidelines, Revpanda thoroughly checks for originality, proofreads, identifies mistakes, and corrects them before publishing.
Revpanda's Great CBD Copies That Generate Results
Blogging, articles, and sales-oriented content such as landing pages all have their own advantages. Revpanda's CBD content writers have the experience to create all types of cannabis content for a marketing campaign.
Product Reviews
Revpanda's CBD copywriters know how to show your audience exactly what they're buying, so they have more confidence in committing to a sale. We help you publish objective reviews, compiled by our expert writers after doing intensive research. Revpanda confers with you regarding products' USPs, describing them honestly to boost trust and using language your customers understand.
Landing Pages
Revpanda's experienced CBD landing page copywriters know how to guide someone from being just a visitor to the page to becoming a committed customer. Whether it is for pain relief or anxiety, Revpanda's knowledge of creating sales funnels efficiently converts curious visitors into committed buyers and sells your products to desired audiences.
Press Releases
Operating in a heavily stigmatised industry, every new product launch runs the risk of being overshadowed by biassed outlets, and press releases are a powerful way to control the narrative around your CBD brand. Through well-crafted social media posts and official product statements issued to publications, Revpanda's CBD copywriters enable you to talk about the pricing, features, and benefits, as well as why your CBD product is better than any other on the CBD market.
Original Articles
Revpanda knows that having a high-quality and well-researched article in an industry where facts and statistics are key to converting prospects. Our CBD copywriters are experts in their field. They have access to the best research and produce well-researched original articles with unique content like case studies to lend credibility to your CBD brand.
News & Blog Posts
Along with our expert SEO services, news and blog posts are the best tools we use to rank your CBD brand higher in the search engines and keep your audience up-to-date about the pressing issues within the industry. By producing high-quality blog post regularly, sharing news and answering common questions, our CBD copywriters help your company to find new customers and referrals.
Product Descriptions
Product descriptions are an important component in building a trustworthy CBD brand. And Revpanda's experienced CBD copywriters prepare exceptional product descriptions for your e-commerce pages and product labels, giving detailed explanations of the features and health facts of your products. At Revpanda, we include in-depth product descriptions with ingredients, health benefits, and more, all expertly combined to help you sell.
Case Studies
Case studies help your CBD business garner trust through authentic customer experiences. Any customer that identifies with the particular situation is more likely to become your customer than the competition. Revpanda's copywriters turn simple anecdotes into easy-to-read but comprehensive case studies for you to share with your audience.
White Papers
There are many who still doubt the value of CBD oil products, and white papers are a great way to efficiently influence anyone's viewpoint on the credibility of your brand and CBD products. Revpanda produces comprehensive but reader-friendly white papers to teach consumers about the industry and prove the value of CBD products.
Who Can Benefit From Revpanda's CBD Copywriting Services?
Need quality copy but don't have the time, insight, or experience? Revpanda networks with CBD content writer experts to generate marketing and informational material for various role players in the marketing supply chain.
Small CBD Business
CBD Brands
CBD Affiliates
CBD Distributors
White Label CBD Providers
Small business owners must manage multiple aspects of a company, and that is a really time consuming task. You may also not have the capital to focus on marketing, paid advertising, or employ a writer full-time. Let Revpanda's expert writers craft well-written CBD copies so that you can focus on what you're good at—managing your company.
The CBD industry is a competitive niche, making it difficult to increase your market share. You need to capture your audience's attention where they spend most of their time—online. Revpanda's CBD copywriters understand the industry and your brand, and we make your business stand out by delivering cannabis content writing that continually puts you in the best light.
For CBD affiliate sales, you need to impress an audience with the correct information so they confirm sales after viewing your content. Revpanda offers a platform to get your content written by CBD experts and optimise conversion rates and overall sales through engaging CBD copy that guides prospects to become customers.
Retailers won't buy from you unless they trust your brand and your service. Revpanda helps CBD distributors by increasing the conversion rates of their websites, social media profiles, blog posts, and emails. Revpanda's copywriting services help build trust with retailers and increase your reach around the world, helping you become a preferred CBD distributor.
Revpanda's CBD copywriting services can help white label CBD providers establish their brand in the market by providing a more comprehensive and holistic approach to their marketing and branding. Our team of skilled CBD writers creates blog posts, articles, and case studies to increase organic traffic to the white label CBD provider's website and meet every business's specific needs.
CBD Copywriting Prices
Do you need to grow your CBD business but you also have to consider your budget? Revpanda is an award-winning digital agency offering a 4-tiered plan that provides everything your business needs at a competitive price.
To get an idea of how Revpanda can help your CBD business grow, talk to one of our friendly sales team members, or simply complete our online form to get your proposal!
Get CBD Copy That Generates Results in Any Language Today!
Can't find a native writer for a certain language? Or do you have your content written and need certified translation services? Perhaps you identify a new target audience, but you don't speak their language or understand their culture. Revpanda's team of copywriting experts assists clients with different language preferences during the entire content marketing process. From content strategy to supplying quality writing to helping you get the conversions you're hoping for—we're here to assist. Browse our site for more information and request your proposal.
People also Liked
FAQ
What is CBD Copywriting?
CBD copywriting helps create content for the cannabis and CBD industries. Revpanda's CBD copywriting services help vendors increase their reach, improve sales, create positive brand reputations, deal with criticism, educate customers on controversial topics, and enjoy higher website traffic.
Why Hire a Specialist CBD Copywriter?
Hiring a specialist CBD copywriter who understands the industry, user concerns, and consumers' questions ensures your content's tone, terminology, and references are in line with all strict rules and regulations. With Revpanda's CBD copywriting services, you get access to various marketing services, all working together to benefit your brand.
In Which Languages Does Revpanda Provide CBD Copywriting Services?
We specialise in CBD copywriting services in over 20 world languages. Our native English speakers are adept at creating quality content, while our bilingual writers can translate your content into the target language while still maintaining its original meaning and message. Whether you are looking to reach a global audience or simply want to appeal to a specific demographic, contact us to learn more about our services.
Why is CBD Copywriting Important?
Good CBD copywriting is essential to the success of any CBD business, as it is the foundation of your marketing efforts. It is your best chance to make a good impression on potential customers. With compelling and persuasive CBD copy, you can increase sales, drive conversions, and build trust and credibility with your customers.
How Can CBD Retailers Benefit from CBD Copywriting?
As an online CBD retailer, your site serves as your shopfront, so it needs to instantly capture attention and spark trust. Revpanda's CBD copywriters provide effective content for CBD retailers to enhance your marketing strategy. Revpanda's copywriting services are designed to help you attract and convert more buyers by providing fresh, compelling content that improves your traffic, ranks higher than the competition in search engine rankings, and achieves your overall sales goal