We'll Call You Back in Next 5 Minutes!
How We Write the Best E-Commerce Copywriting
How We Help Your Business Establish a Positive Brand Image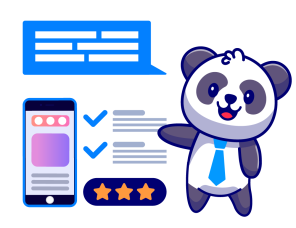 1
Know the Products You Sell Well
Knowing what you offer on your e-commerce website is crucial to establishing a compelling story that generates sales. We start by learning more about the products you are offering and check each to determine your brand's personality. We want any grey areas to be as clear as possible to create content that markets your brand effectively.
2
Identify the Target Audience
Our team discuss the type of segment you are targeting to achieve the best results. Individual customers have their preferences, and you just can't market your products to everyone. Our e-commerce copywriters gather the necessary information to create quality digital marketing content based on your client's needs.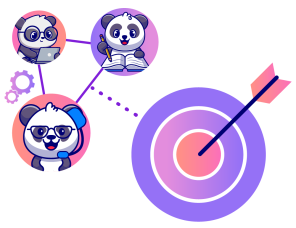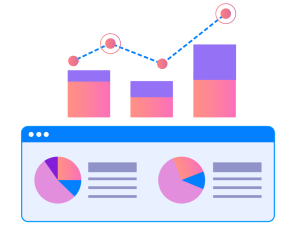 For our company to provide a befitting e-commerce copywriting service, we identify your customer profiles, perform competitor analysis and keep tabs on the latest trends. We find the right keywords to target and brainstorm ideas for better search engine optimisation. This makes it easy to create relevant content based on real facts and figures. 
4
Create an Exceptional Copy
Our e-commerce copywriters only start creating content after understanding your e-commerce website and your customers' needs. Once we have what we need, we create great product descriptions, ad copies, and SEO landing pages in the most accurate way to help market your product, services and business fast.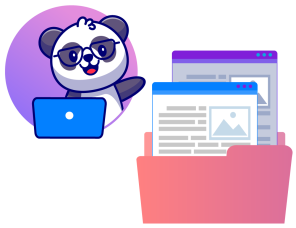 Strategies We Employ to Have a Killer E-Commerce Copy
Writing a quality e-commerce copy is a process that requires diligence and determination. Our talented copywriters use the following proven approaches to provide acclaimed copywriting services and create an exciting brand story that helps businesses connect with customers.
Our e-commerce copywriters know very well the importance of using the right voice and language when writing copy for different brands. The idea here is to speak to your customer in a way they understand. We ensure the difficulty level of the words used is favourable to accommodate everyone. By creating content in plain yet impeccable language, we appeal to both young and old people, as well as non-native audiences.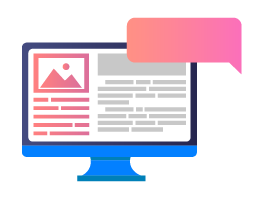 Building anticipation is one of the best ways to engage people and achieve higher conversion rates. It entails using words that evoke the desired emotions based on the product or service you are trying to sell. The goal is to create a language that intrigues customers and encourages them to start buying.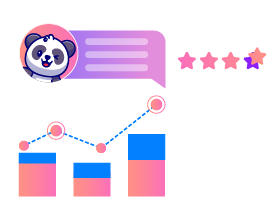 Nobody wants to navigate endless pages of content with large volumes of words that do not make sense. At Revpanda, we thrive on writing precise e-commerce copy that drives the point home with a reasonable word count. We don't include any content that has no significant influence on the message you want to deliver to your customers so that your potential customers have enough time to read and take action with enough information about the product or service.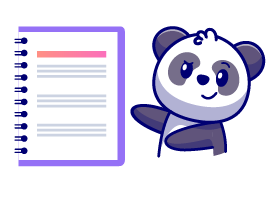 Positivity is one of the building blocks of our e-commerce copywriting services. The only way to write informative and compelling copy for your online businesses is to say the good things and avoid the bad ones. Our writers always highlight the benefits the customer can expect after using your products or services. You want to sound unbiased, so we ensure to include any critical piece of information positively to cover all the bases.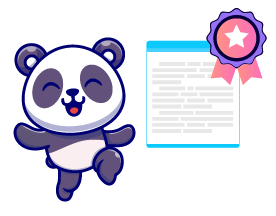 Types of E-Commerce Copywriting Content We Provide
From amazing SEO copywriting offerings to highly-detailed financial copywriting services, Revpanda got you covered all the way through. Revpanda's e-commerce copywriting services are not limited to only one type. Our company also relies on more than one uniquely qualified e-commerce copywriter for each type. We have the capability to produce different kinds of written content for clients with diverse needs. Our e-commerce copywriting services include the following.
Evergreen Content
One of the benefits of using Revpanda's e-commerce copywriting services is that we are focused on evergreen content. We help brands remain competitive in their industry by creating e-commerce website copy that's always relevant. Customers can visit your site now and in the future and still find helpful information.

Video Script Writing
Most people tend to buy after watching a video describing the product or service you are offering. Our video scripting services help you write the desired content and lure prospective buyers. We write clear, immersive scripts to capture your customer's attention.

Press Releases
High-quality press releases help you send a message about your business to the masses hassle-free. We write excellent e-commerce copy to market your online store in popular newspapers and other recognised platforms with a huge following. Take advantage of our services if you want to introduce a new product, service or brand in the most striking way.

Product Descriptions
Writing clear product descriptions is one of the top e-commerce copywriting services we offer at Revpanda. Just let us know what you want to market, and our team of competent writers will craft concise descriptions to convince your visitors to buy. We guarantee quality and original content suitable for your social media posts and videos to reach even more customers.

Ad Copies
Well-written ad copy can easily increase your search engine optimisation(SEO) visibility and boost sales in the end. If you want to advertise your brand or product, Revpanda writes content on your behalf to encourage potential buyers to take action. Our highly-skilled team of copywriters use the most appropriate call-to-action words and phrases to invoke the desired emotional response and get your customers to act the way you wish.

Category Pages
Our e-commerce copywriter helps you write distinct descriptions for different pages on your business website. This is especially necessary if you are marketing a wide range of products and need a unique page for each. We make sure that each page stands out and serves the intended purpose of attracting organic traffic.

Email Newsletters
Email marketing has stood the test of time as one of the most effective ways of reaching large numbers of customers. It is a reliable choice to gently push consumers to purchase a product or service via email marketing campaigns. We write news releases and product updates and include CTAs to keep your target audience engaged.

Product Guides
Do you want to teach your buyers how to use your product once they buy it? If yes, we can create how-to guides according to your needs. These include step-by-step product guides showing the user how to make the most of the product.

Landing Pages
A landing page is a must to have for every e-commerce business. It's the very first page your visitors see when they click your affiliate link in your video description or social media post. So it is crucial to make an outstanding first impression. Our creative copywriters design the perfect one for you to turn visitors into paying customers.

B2B vs B2C in E-Commerce Copywriting Services
Revpanda provides remarkable Business-to-Business copywriting services as well as Business-to-Customer e-commerce copywriting services. Here are their main differences for deciding which service suits your business needs the most.
| | |
| --- | --- |
| B2B E-Commerce Copywriting | B2C E-Commerce Copywriting |
| Uses facts and logical arguments to demonstrate how products are beneficial to business clients | Uses emotional triggers to convenience individual customers to feeling-driven purchasing decisions |
| Employs a more direct and formal tone | Employs a more friendly and conversational tone |
| Aims to reach a more broad range of audience | Aims to reach a more niche and targeted audience |
B2B E-Commerce Copywriting
Uses facts and logical arguments to demonstrate how products are beneficial to business clients
Employs a more direct and formal tone
Aims to reach a more broad range of audience
B2C E-Commerce Copywriting
Uses emotional triggers to convenience individual customers to feeling-driven purchasing decisions
Employs a more friendly and conversational tone
Aims to reach a more niche and targeted audience
FAQ
What is E-Commerce Copywriting?
E-commerce copywriting is all about creating written text for marketing products and services. It involves explaining the benefits and writing content to improve engagement and increase sales.
What are E-Commerce Copywriting Services?
E-commerce copywriting services help business owners quickly create content that sells products and services. A good e-commerce copywriting service understands your product and writes content that markets it to the target audience using compelling words.
Why is Copywriting Important for E-Commerce?
An e-commerce copywriting service helps you promote your brand's voice using the right words. You need it for your online store or business website to be engaging so that you can have a higher conversion.
How Much Do E-Commerce Copywriting Services Cost?
Having an e-commerce copy that truly reflects your business is extremely important. One single word or phrase can make or break everything you've built. That is why creating the best e-commerce copy worthy of your business requires a lot of care and attention. The price for each e-commerce copy differs and is specially tailored for your needs. Contact us to get the best service at the most affordable prices!