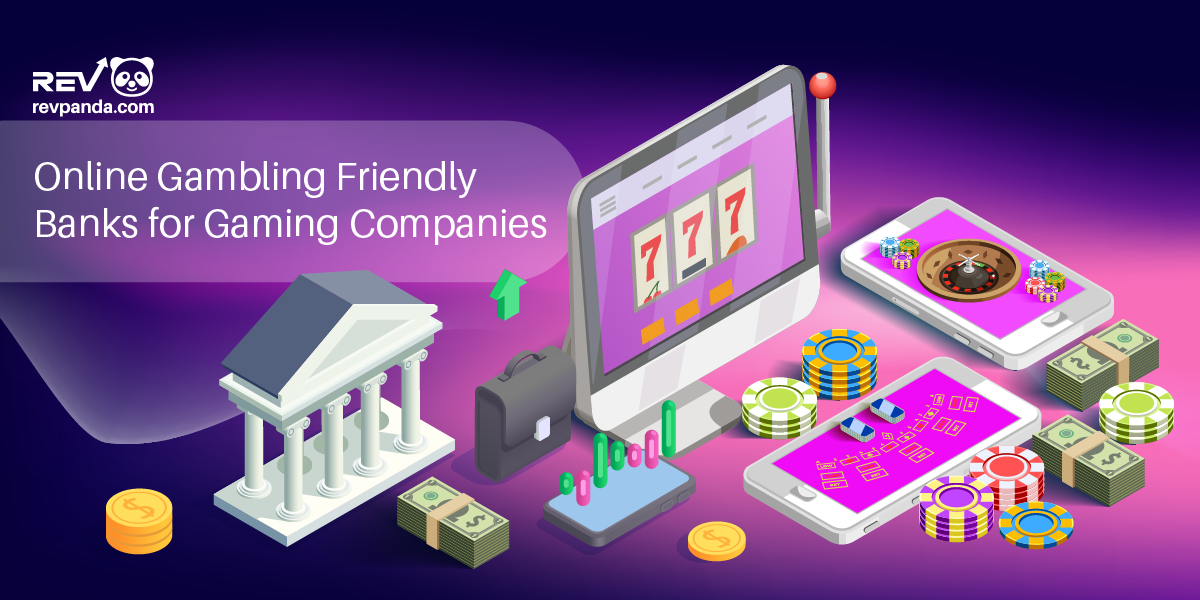 In an era dominated by cryptocurrencies, e-wallets, and fiat currencies, it's critical for iGaming companies to not only ensure secure and seamless transactions but also to build strong customer relationships. As a reputable digital marketing agency specialising in the iGaming industry, we have outlined our step-by-step tips designed to simplify setting up your gaming company. Stay informed about the leading players in the banking industry to effectively manage the finances of your online gaming company.
Significance of Banking Partnerships for Gaming Businesses
There are several factors to consider while establishing and running your gaming business. However, it's strongly advised not to underestimate the importance of finding the best bank account partner. Prioritising this step is advantageous for many reasons that should serve as your motivation to get it right from the start.
Compliance with Regulatory Requirements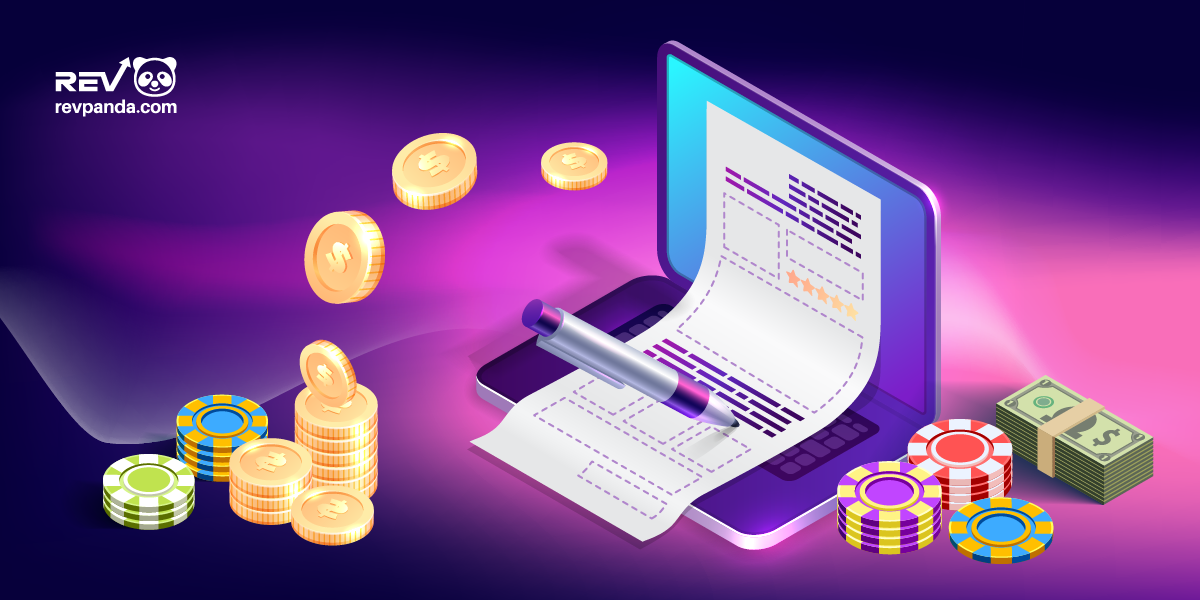 Operating within the gambling industry requires strict adherence to local, national, and international frameworks to ensure every aspect of the business remains compliant. Efficient financial management serves as the backbone of online gambling companies' ability to meet regulatory requirements seamlessly.
Gambling regulators, clients, and partners expect online gambling sites to have proper financial management procedures. You must be able to prove that you can process gambling transactions and handle other online activities securely. A trustworthy business bank account stands as a cornerstone by ensuring the smooth progression of gaming operations and safeguarding the reputation of the enterprise.
Consider the benefits of having a bank account for gambling with a reputable financial institution. This involves adhering to KYC (Know Your Client) guidelines, where the bank verifies your gaming licence and assesses associated risks. Reputable banks also abide by AML (Anti-Money Laundering) rules, conduct thorough due diligence, and promptly report any suspicious transactions.
Operational Efficiency and Stability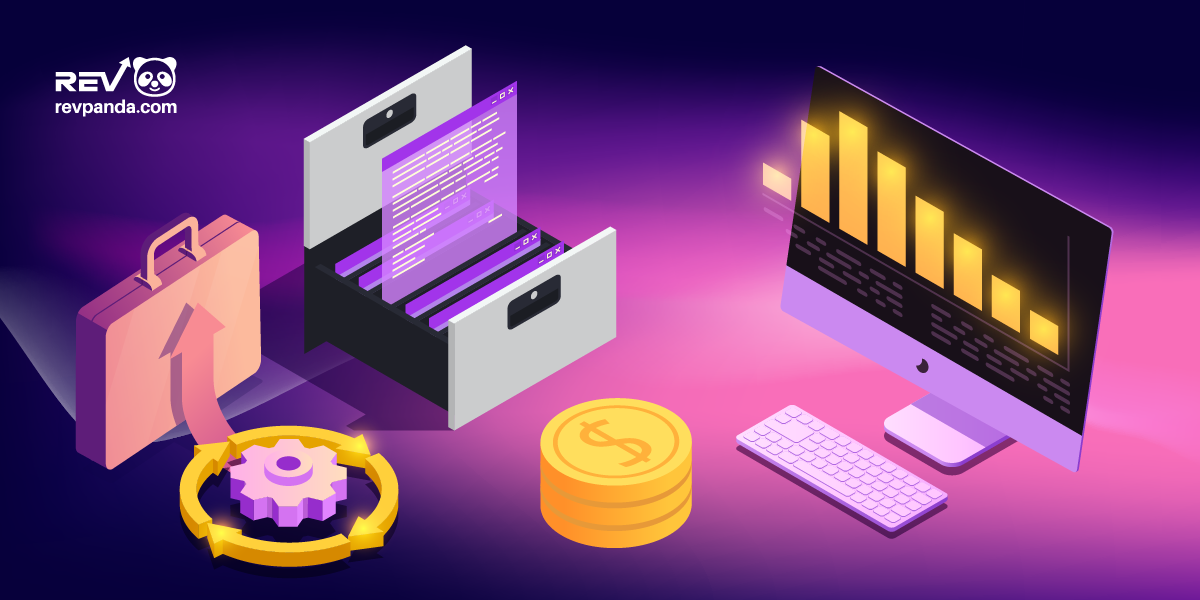 An important aspect of a merchant account for gaming companies is the ability to process credit card payments reliably. Designed with entities like gambling companies in mind, these unique gaming business bank accounts support stable business workflows.
It's equally important for gaming companies to smoothly and proficiently handle client payments and enable them to withdraw funds. This is precisely where a dedicated business bank account comes into play. By adopting such an account, your gaming business ensures timely execution of all client-related transactions, reinforcing the efficiency of your financial operations.
Facilitating Financial Transactions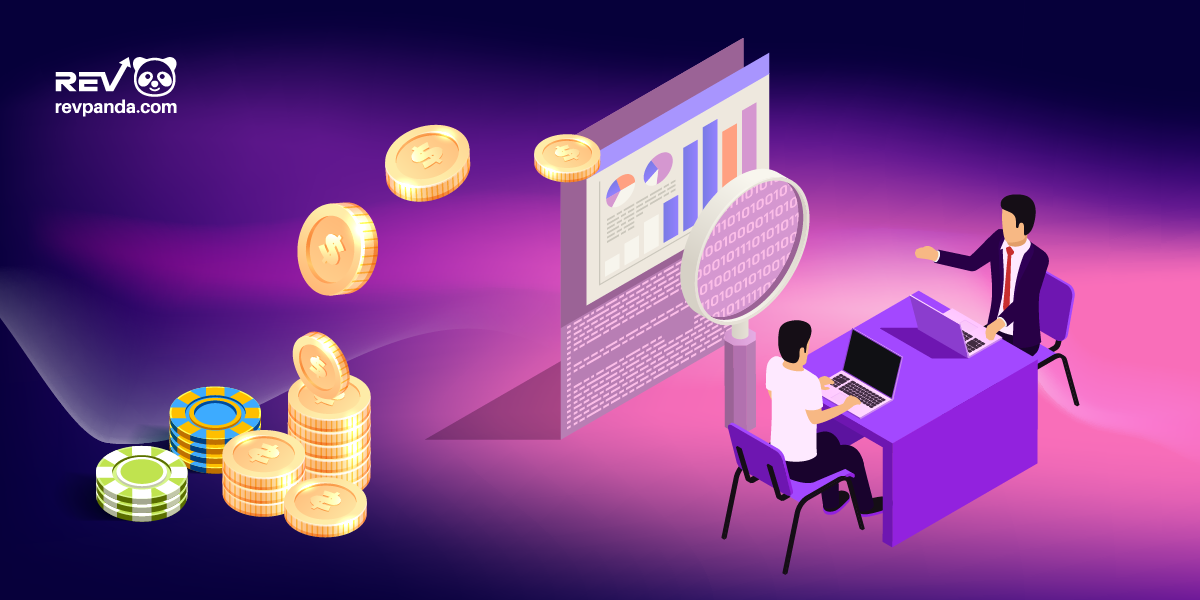 The financial system of a legitimate gambling business account goes beyond simple payments; it must meet several important requirements to ensure a positive user experience and maintain security:
Accepting multiple currencies

Offering different payment options

Incorporating cryptocurrencies

24/7 availability and support

Flexible online banking features
By streamlining these processes and more, a reliable gaming business bank account forms the foundation of a system that can facilitate secure financial transactions. Choosing the right banking partner not only improves your business' financial capabilities but also ensures a robust foundation for growth and stability in the dynamic gaming industry.
Factors to Consider When Choosing Online Gambling-Friendly Banks
The selection of banking partnerships plays a crucial role in determining the payment services available to an iGaming company and directly impacts its reputation. This makes it worth taking your time to pick the right one. Our list of factors to consider when comparing brands and choosing a bank account will help you identify the most appropriate for your specific area of activity.
Reputation and Stability
Reputation and stability are paramount in the gaming industry, as players often meticulously research a company's policies before opening an online casino account. So, ensuring user trust on your platform is a crucial factor in opening a business bank account. Your choice of banking partnership communicates a strong message about the trustworthiness of your platform.
To this end, it's important to avoid partnerships with banks linked to customer fund mismanagement and personal data leaks. Such a partnership can lead to distrust, driving users to seek alternative gaming companies that provide a sense of security. Therefore, building credibility through a stable bank with a good reputation is a strategic move to build trust and confidence among your customers.
Payment Processing Solutions
To be successful in the highly competitive iGaming industry, relying solely on reputation won't guarantee success. Catering to a diverse global customer base with different payment preferences and providing payment flexibility are equally essential to retaining existing users. In today's market, your payment processing should handle not only bank transfers, prepaid cards, and e-wallets but also modern gambling payment gateway solutions such as cryptocurrencies and widely-used payment solutions like PayPal, Skrill, and NETELLER. 
The payment method compatibility of the bank hosting your corporate bank account affects how you can set up the payment systems. A seamless and swift payment process is critical to meeting the expectations of players who seek an effortless user experience. Inquire about the details the bank offers and read online reviews that provide insights into their offerings.
Fraud Prevention
Establishing your company's integrity and trustworthiness is another crucial aspect of excellent customer relations. To achieve this, it's vital to vet any entity you partner with, especially your bank. As a responsible gambling platform, you should take the responsibility to conduct diligent inquiries and extensive research into your chosen bank's approach to fraud, money laundering, and mismanagement of customer funds. 
An exemplary bank should be proactive in implementing fraud detection mechanisms to prevent the misappropriation of customer funds. By partnering with a trustworthy bank, you not only enhance your company's reputation but also assure your users that their financial transactions are protected.
Customer Support and Service
Gaming companies typically operate 24/7, and problems might arise at any moment, including payment processing errors and technical glitches that hinder the processing of transactions. To be able to provide superior levels of customer support, you need banking partners that will help you promptly resolve any problems. A designated point of contact for assistance enables a swift resolution, so having a dedicated customer service team within your bank is ideal, as 
In addition, working with account managers who are already familiar with the iGaming industry empowers you to receive and deliver a quality service, as their past experience equips them to provide relevant advice and assistance. No matter who you need to contact when you need service from your bank, make sure they're available around the clock so that your customers' problems are resolved as quickly as possible.
Integration with Gaming Platforms
Factors like real-time gaming and global transaction complexity make the iGaming industry have unique payment processing needs, including player transactions like deposits, payouts, wagers, and winnings. As a result, working with a bank that understands these preferences is quite important. Discuss the available banking integrations to learn if their payment systems are reliable and can assist you in managing international online gambling transactions 24/7.
Consider conducting thorough payment testing to protect your business' interests. This testing will help you identify and address any potential issues, such as testing payments in new countries before the launch of your platform. A banking partner with industry expertise simplifies operations and minimises problems, allowing you to focus on delivering players a great gaming experience on their online gambling accounts.
How Can Online Gambling Companies Get a Bank Account?
Opening a bank account for a gaming company requires certain paperwork, such as company incorporation certificates, proof of business address, and director identification papers. To provide a clear roadmap, we have compiled a comprehensive list of the most important steps and documents to provide a detailed guide on how online gambling companies can successfully secure a bank account.
1
Research and Identify Suitable Banks
Online gambling friendly banks often present their services in detail, making it easy for you to do thorough research and decide with which financial institutions you want to work. Investigate every bank carefully and gather information about their fraud protection measures, international payment support, and regulatory compliance. Additionally, compare details such as the pricing of transaction charges, account setup fees, and monthly maintenance costs to make an informed decision that aligns with your company's goals and financial strategy. 
Once you've decided which bank you'd like to partner with, you'll be provided with a comprehensive checklist of essential documents you'll need to submit with your application. As a gaming business, you must provide company information, such as documents proving your company's incorporation and verification of its business address. Details about the shareholders and Board of Directors for your online gaming business might also need to be provided. 
3
Contact the Bank and Submit Application
Submitting an application is often as simple as clicking on a link on a website and completing an online form, asking for essential information about your business, such as its scale, size, and financial operations. Alternatively, you can contact the bank by phone, during which you can discuss your business requirements and learn more about the specific documentation needed. For a more personalised approach, scheduling a face-to-face meeting provides insights into the level of customer service to expect during and after the application.
4
Demonstrate Compliance and Legitimacy
As part of your application process, you'll need to prove that you comply with the standards of gaming authorities and any other relevant legal guidelines. Your chosen financial institution will diligently assess your compliance and operational practises. Ensuring ongoing adherence to these standards is crucial to maintaining a trusted and transparent relationship with your bank.
Top 4 Online Gambling-Friendly Banks for Gaming Companies
Revpanda's payment experts have identified three of the most reputable banks in the sector that truly stand out with their gambling friendly features. Our evaluation took into account various aspects, ranging from user experience to customer support service. Numerous gaming companies, big and small, trust and prefer these banks due to their emphasis on safety and the provision of a seamless banking experience.
The Kingdom Bank: The Future of Fintech for Gamers and Beyond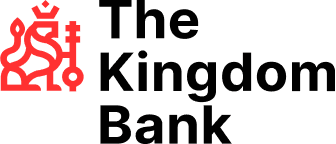 In the ever-evolving world of online gaming and finance, The Kingdom Bank stands out as a beacon of innovation and trust. Founded in 2015 and based in the lush Commonwealth of Dominica, this award-winning international fintech bank is reshaping the landscape with its crypto-friendly approach. Catering to a global clientele, The Kingdom Bank specialises in a diverse range of services – from Online Trading and Forex to Credit Card Acquisition and advanced digital wallet solutions. 
But what truly sets them apart in the gaming realm? Their prowess in providing tailor-made, next-gen digital banking services ensures seamless transactions for gamers. With the capability to facilitate local and global payments in over 50 currencies, including compatible crypto options, they promise a swifter and more cost-effective cross-border trade than traditional payment routes. Whether you're eyeing B2B, SEPA, or SWIFT payments, The Kingdom Bank positions itself as your reliable partner in all things digital finance.
| | |
| --- | --- |
| Bank | The Kingdom Bank |
| Country of Operation | Multiple |
| Head Office | Roseau |
| International Banking Solutions | Yes |
| Fraud Protection | Yes |
| Customer Care | Email, Live Chat, Telegram |
| Established | 2015 |
Western Alliance Bank: Pioneering Digital Frontiers in Modern Banking Solutions

Having been ranked as a top performing large bank with assets over $50 billion, Western Alliance Bank has also expanded its services to accommodate the gaming industry. They proudly list "Banking for Casino Gaming" as an area of expertise, assuring you of their proficient understanding. Their recent major partnership with Circa Hospitality Group serves as a testament to the bank's expertise and showcases how online casinos and similar businesses can benefit from partnerships with Western Alliance Bank. 
The bank offers features like an ACH fraud filter for fraud protection to help you detect suspicious behaviour. Additionally, Western Alliance Bank assists businesses with many banking solutions, from wire transfers and bill pay to international banking and remote deposit capture.
| | |
| --- | --- |
| Bank | Western Alliance Bank |
| Country of Operation | USA |
| Head Office | Phoenix |
| International Banking Solutions | Yes |
| Fraud Protection | Yes |
| Customer Care | Phone, Email |
| Established | 1994 |
Xace: Redefining Seamless Transactions for Today's Global Gamer

Primarily focusing on iGaming, Xace has garnered quite a good reputation for being a relatively new bank. Having been active since 2020, Xace offers its partners detailed analytics and insights into the unique aspects of the online gaming world. 
They offer business banking solutions for multiple banking rails, including SWIFT, SEPA, and UKFP. Xace also caters to various currencies and has partnered with Modulr Finance B.V., enabling them to issue electronic money and payment services. Such a collaboration with a reputable entity offers you assurance in entrusting them with your company. 
| | |
| --- | --- |
| Bank | Xace |
| Country of Operation | Multiple |
| Head Office | London, Malta |
| International Banking Solutions | Yes |
| Fraud Protection | Details not confirmed |
| Customer Care | Relationship manager, Email |
| Established | 2020 |
Wells Fargo: Over a Century of Trust, Evolving for the Next-Gen Gamer's Needs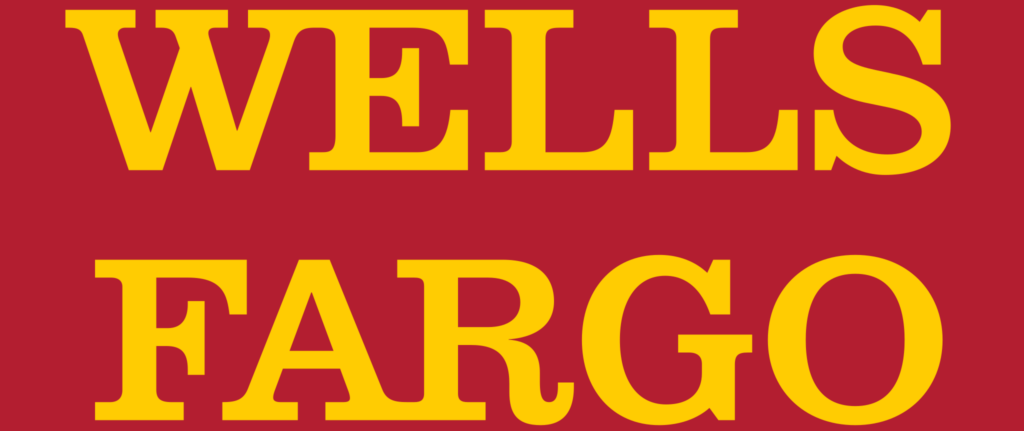 Partnering with Wells Fargo means collaborating with a bank that has been operating for over 150 years and has 70 million customers worldwide. Their commitment to fraud reporting further demonstrates their proactive approach to safeguarding both their own and their customers' reputations. 
In terms of gambling, Wells Fargo has been actively serving iGaming companies for over three decades and has the experience to give you the necessary service and guidance. The company promises tailor-made account solutions for public and private gaming customers, which makes them a wise option for both big and small online gaming sites.
| | |
| --- | --- |
| Bank | Wells Fargo |
| Country of Operation | Worldwide |
| Head Office | San Francisco |
| International Banking Solutions | Yes |
| Fraud Protection | Yes |
| Customer Care | Email Phone |
| Established | 1852 |

Bank
Country of Operation
Head Office
International Banking Solutions
Fraud Protection
Customer Care
Established

Wells Fargo
Worldwide
San Francisco
Yes
Yes
Email Phone
1852
Summary of the Best Banks for Gaming Companies in the Online Gambling Industry
Give your gaming company the best chance at maintaining a positive reputation in the industry by making strategic choices. A huge part of achieving success is picking the best bank for your gaming business' needs. Despite the inherent risks in iGaming, reputable banks make it more available, safe, and easy by offering customised solutions tailored to your needs with the experience to guide you as you establish and scale your business.
Remember, every partnership in your journey to start your gaming company will determine whether you reach your goals. As a digital marketing agency with a focus on iGaming, Revpanda is proud to offer a comprehensive set of services to help you achieve your goals. From payment testing to SEO and copywriting services, our experienced team is here to take your gaming company to the next level. Contact Revpanda today and unlock the full potential of your gaming business.