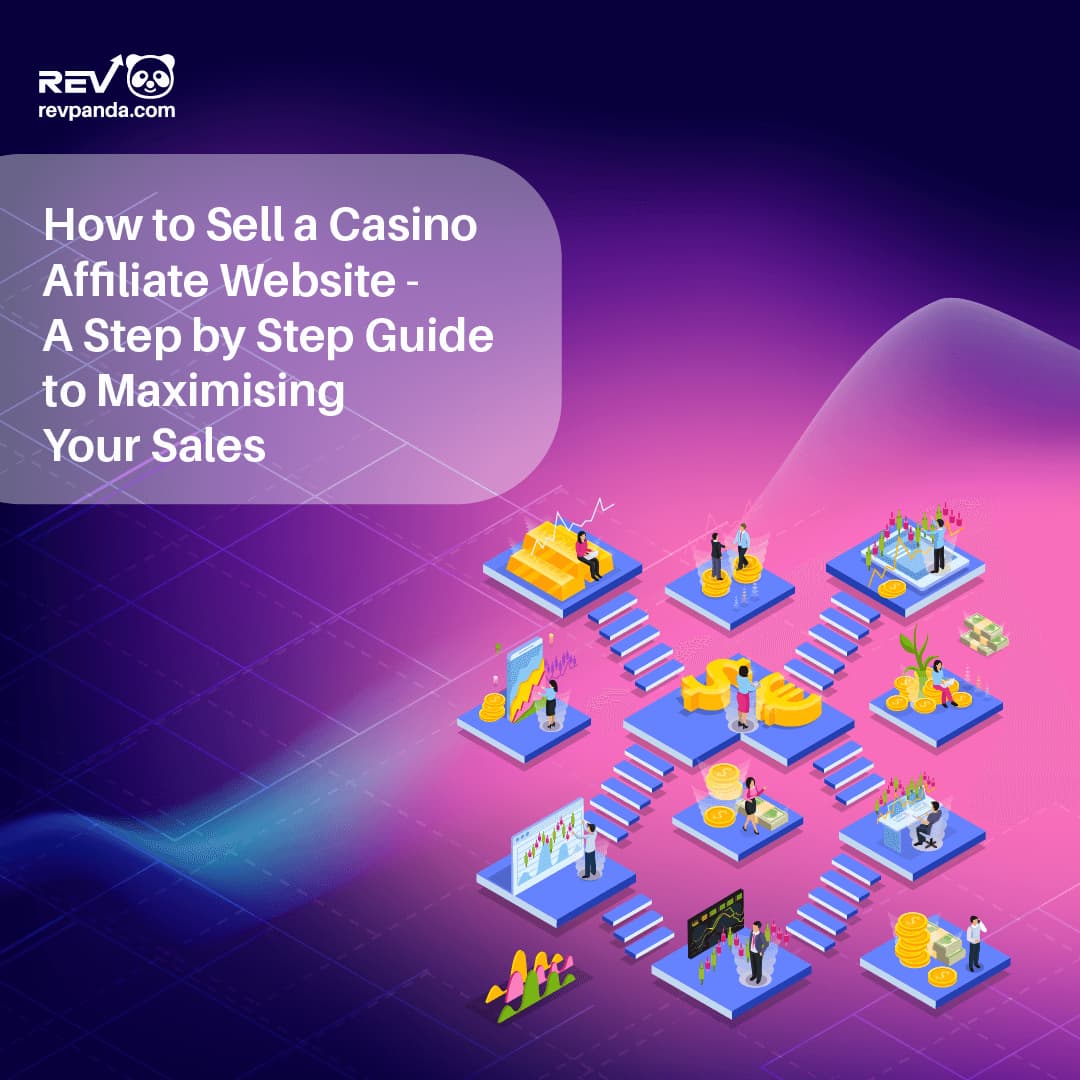 How to Sell a Casino Affiliate Website
Follow simple steps to sell your online casino affiliate website at a reasonable profit. Learn how to market your website and find the right buyer.
Click on a title to jump to a section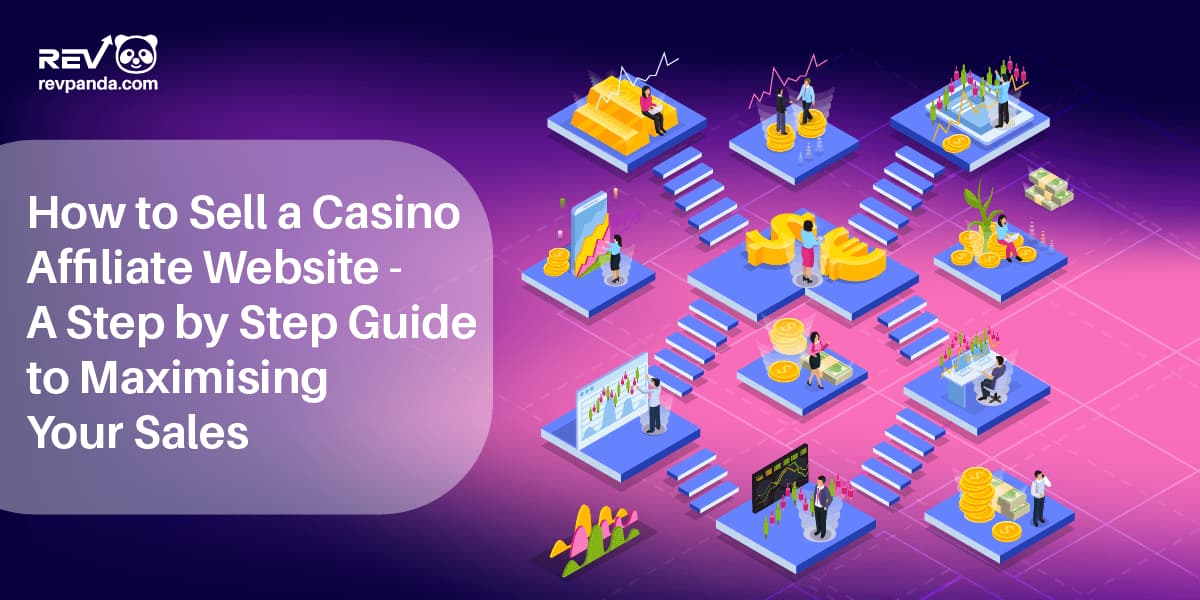 Owning an online casino affiliate site is something many affiliates long for nowadays. People who run such a business usually work with gambling affiliate programs and casino affiliate networks to reach their target market. While this can be a profitable business, you might reach a point where you want to sell your casino affiliate site. If that's where you are, we have prepared this guide to help you. Keep reading!
Understanding the Market for Casino Affiliate Website Sales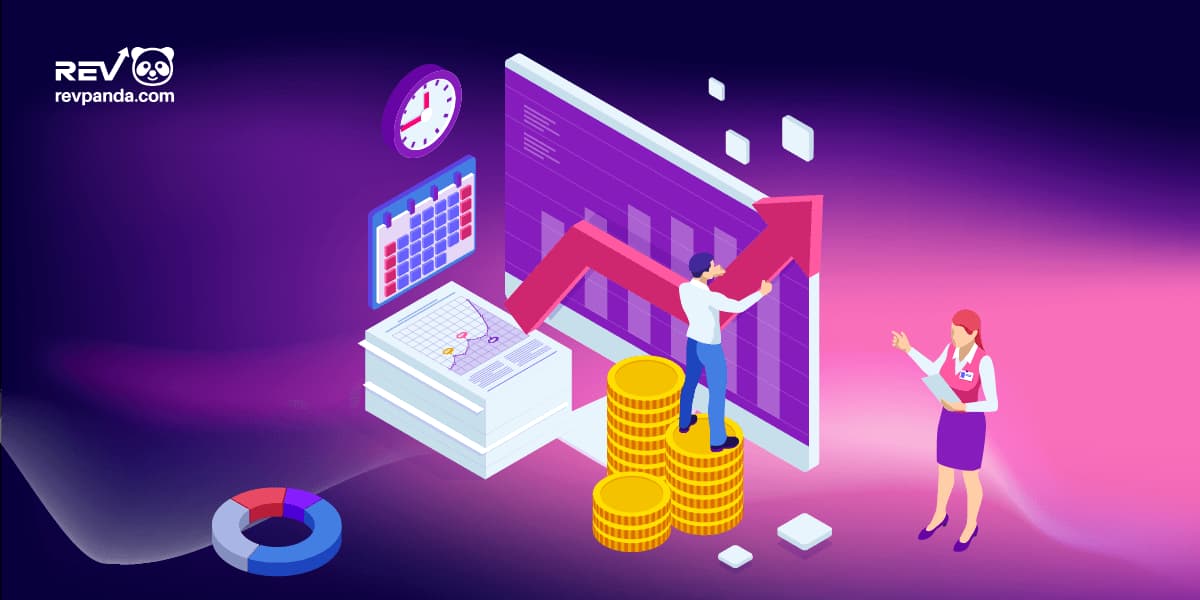 Online casino affiliates play a major role in marketing the ever-growing online gambling industry. Affiliate marketers in this sector use online casino affiliate programs and betting affiliate programs to earn commissions. Others join a casino affiliate network to expand their reach. The whole idea of affiliate marketing is to make a commission and make passive income while marketing a company's products or services.
There's also an increasing demand for established casino affiliate websites. This means that, if you own a casino affiliate site, you can earn money by selling your online business to a buyer. A good example is the recent acquisition of Casino Bee by SiGMA Play, which can serve as inspiration for those looking to sell their gambling affiliate websites online.
Exploring the Opportunities and Demand for Casino Affiliate Websites
The realm of online gambling presents numerous opportunities for affiliates who focus on online casinos and sports betting sites. In 2022, the online gambling industry was valued at $63.53 billion, and its expansion is set to persist due to the increasing demand for gambling services. As of now, finding a casino affiliate network or affiliate program is not particularly challenging. Moreover, the affiliate marketing community has expanded significantly, with all seeking to increase their earnings.
Those involved in affiliate marketing in the gambling industry either develop their own casino affiliate sites or look for casino affiliate websites for sale. However, creating an affiliate website from scratch is a time-consuming process. So, some affiliate marketers just want to buy a ready-made and operational casino affiliate site. Once they buy it, their primary focus lies on implementing effective affiliate marketing strategies to sustain a continuous stream of income. These are the potential buyers you should target when selling your casino affiliate website.
Key Factors Influencing the Sale of Casino Affiliate Websites
Successful online casino affiliate marketing is measured by how well your site converts visitors into players. Therefore, affiliates want to buy a site that can quickly direct traffic to online casinos. The more new visitors an affiliate site attracts, the higher the chances of turning them into players who can sign up, deposit money, and play.
Other key factors that can influence the sale of an affiliate site include the chosen casino affiliate network and program. The best casino affiliate marketing sites are powered by recognized networks and programs that help marketers generate leads hassle-free. When it comes to the actual reason why you are selling an affiliate site, you might simply want to venture into other businesses or do something else.
Step 1: Preparing Your Casino Affiliate Website for Sale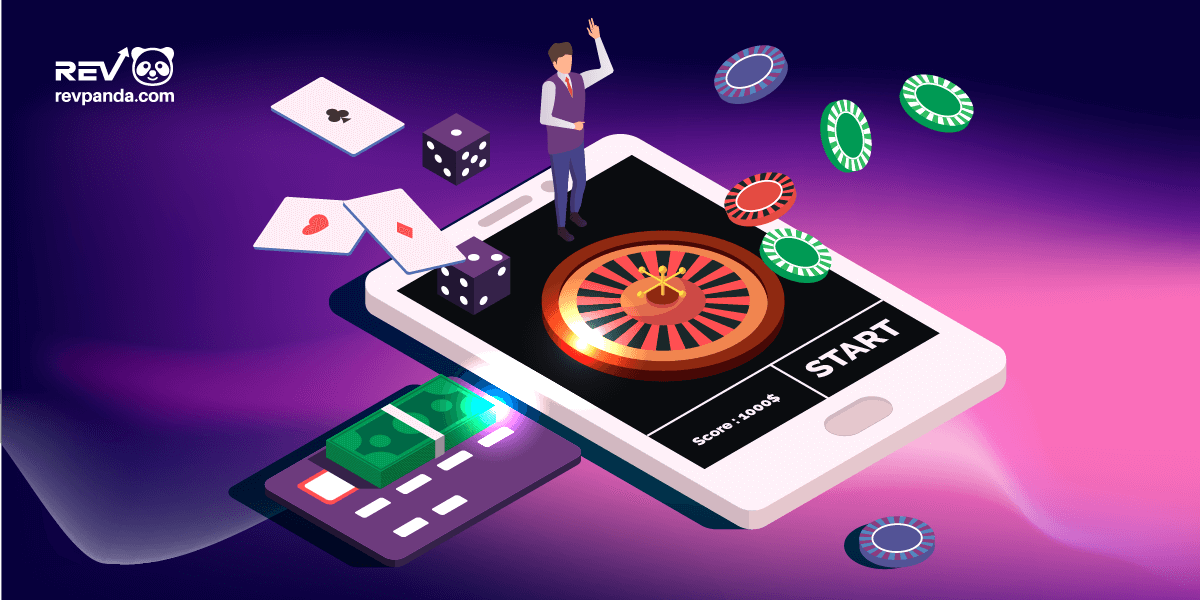 Selling an affiliate site for online casinos requires adequate preparation on your part as the seller. You must think carefully about the reason why you are selling it and make sure you are ready. If you have already made the decision to sell, the next question revolves around the appeal of your casino affiliate website to potential buyers. How has it performed so far?
If your casino affiliate site does not perform well, then you are likely to sell it at a low price. Thus, an important part of the preparation process would be making the necessary improvements. Find out more about preparing your casino affiliate website for sale below.
Assessing the Value and Potential of Your Casino Affiliate Website
Selling an affiliate casino website will be easier if your site has what it takes to drive traffic to online gambling sites. Therefore, it's advisable to first evaluate traffic before marketing it to prospective buyers. On top of that, it's crucial to use analytics tools to assess your website's rankings and conversion rates to gauge its overall effectiveness.
Another important step is to identify your affiliate website's unique selling points (USPs). These are aspects that make it stand out from the competition, like gambling content and design. For example, thorough content analysis can help you find outdated or low-performing content. The collected information will help you assess the value of your casino affiliate site and know which areas need improvement to boost your chances of selling.
Enhancing Your Website's Appeal to Potential Buyers
One of the best ways to prepare your casino affiliate site for selling is to enhance its appeal to buyers. The design of your website holds significant importance. Even if the site uses the best casino affiliate network, bad graphics can easily make visitors lose interest. Therefore, you need to improve your website, enhance existing content, and create new engaging articles.
It's also paramount to streamline navigation and make the platform user-friendly. All these steps are meant to improve the user experience. The other recommended step is to optimise content for SEO and include relevant keywords. Your website should have various keywords that players use when searching for the best online casinos or sports betting sites.
Step 2: Valuing Your Casino Affiliate Website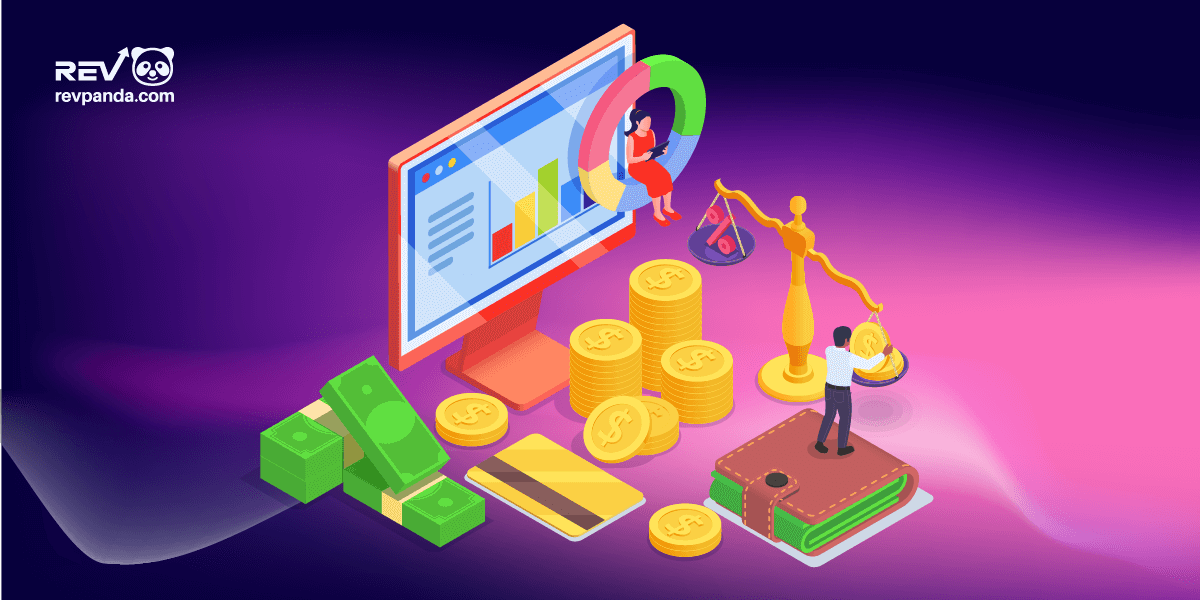 A valuable gambling affiliate site for online casinos is the final product you are trying to sell to potential buyers. With so many online casino affiliates selling their websites, you need to show buyers how profitable your website is. From the connected casino affiliate networks to the online casino affiliate programs, everything you offer must paint a positive image of your business.
Therefore, there's a need to value your casino affiliate site before you even start looking for buyers. A thorough review of the website will help you determine a reasonable price. You will also have the right information to convince an interested buyer that your platform is the best.
Factors Affecting the Valuation of Your Casino Affiliate Website
Affiliates need to be aware of factors that affect the valuation of affiliate websites in the online gambling market. The first one is the ability to drive traffic to online casino websites. Your casino affiliate site should have the power to attract high-quality traffic. This can be achieved through a casino's affiliate program or affiliate networks. Working with operators with the best casino affiliate programs is always an added advantage.
Your affiliate website's financial performance or profits also matter. A buyer will want to know if they can make enough money. Thus, they will consider your affiliate earnings, monthly revenue share, and payment method. Other key factors include the website's backlink profile, design features such as a user-friendly interface, content quality, SEO factors, niche positioning, market research, and compliance with online gambling laws. When it comes to affiliate marketing, things like your rank on search engines and landing pages matter. All in all, your brand reputation will influence the valuation of your casino affiliate site.
Step 3: Finding Potential Buyers for Your Casino Affiliate Website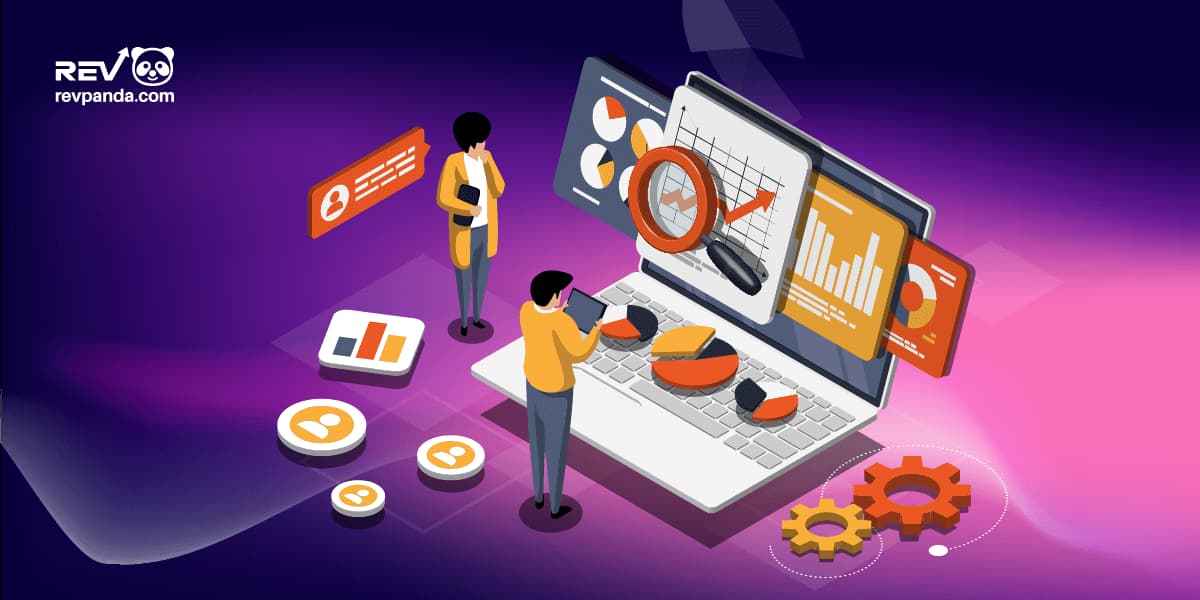 Another important step is to find prospective buyers who are willing to purchase your online casino affiliate site. At this point, you have provided valuable information about your website, including the expected commission rates, earnings, affiliate programs, target market, and how much traffic your site can generate.
With a ready-to-sell casino affiliate website, you only need to market it to potential buyers. The process may involve creating promotional material or using affiliate marketing methods to reach as many customers as possible. The following are some of the best marketing strategies you can use to find individuals, businesses, casino operators, or gaming software companies that can buy your casino affiliate website.
Marketing and Promoting Your Casino Affiliate Website Sales
The same techniques online casino affiliates use to market casino games and gaming sites to their target audience can help you find buyers for your affiliate site. For example, you can create a landing page with high-quality content that acts as bait for prospective buyers. Moreover, you can easily promote your website on social media platforms such as X (formerly Twitter) and Facebook.
Email marketing is another effective online casino affiliate marketing tool you can use to sell your website. This entails creating an email list of potential buyers and sending targeted campaigns to them. You need to write effective email marketing content that depicts the personality of your affiliate casino website for this affiliate marketing method to work.
Optimising Networks and Online Marketplaces
Choosing the right affiliate marketing strategy will help you find new customers with ease. There are many reputable marketplaces or websites if you are ready. All you have to do is conduct enough research and compare the available marketplaces. You can also take advantage of an affiliate network or online casino affiliate programs to increase your chances of selling.
An important part of the selling process is to create an appealing and informative listing. Sharing compelling descriptions on casino affiliate networks will make things easier for you. Other affiliates will easily notice your offer and check it out to see what's in store for them. Whether you are using a casino affiliate program or marketing directly to buyers, the idea here is to find as many people as possible.
Explore Networking Opportunities
Besides online marketplaces and affiliate networks, networking with other people is a cost-effective way to find new customers. One of the best options is to attend networking events or conferences, such as the recent Ace Alliance networking event organised by Revpanda, which brought together key players in the online gambling sector. This would mean joining offline or online events that attract investors and affiliates in the online gambling sector. If you are present, it is easy to find like-minded people or investors who might be interested in purchasing an online casino affiliate website.
Online communities and gambling affiliate forums are also great places to explore networking opportunities. There, you may come across other affiliates and engage with interested parties. Those who participate may include individuals or companies that are willing to buy casino affiliate sites.
Step 4: Negotiating the Sale of Your Casino Affiliate Website
The negotiation phase can begin right after finding potential buyers for your casino affiliate site. This is where you interact with the identified buyers as you discuss the terms and conditions of the sale. By the end of the negotiation process, you want to choose buyers with better deals.
Negotiations will also help you identify what buyers want from the casino affiliate site you are selling. Once you understand their needs, you may make additional changes to make your site even more attractive. The ultimate objective is to establish a mutually beneficial outcome where both parties benefit from the sale.
Engaging with Prospective Buyers and Navigating the Negotiation Process
The negotiation process requires more than the skills you use to promote online casinos on your platform. You will need great listening skills to process what your potential buyers are trying to say. Moreover, you have to set the parameters for negotiation and clearly show that your casino affiliate website has everything the buyer needs to generate revenue.
There's also a need to create value on top of securing a good deal during negotiations. This includes building relationships that will last a long time and empathising with the buyer's perspective. It's also important to learn how to make and manage concessions during negotiations, ensuring that both parties benefit and leading to a successful agreement.
Ensuring a Fair and Profitable Sale Agreement
Making a profit or earning more money is a major consideration when selling a casino affiliate website. However, you should keep in mind that there is no easy money. The deal should be fair enough to help you get more than your initial investment while profiting the buyer at the same time. The payment threshold must be favourable and reasonable, creating a win-win situation without hurting any of the parties.
One crucial thing you have to do at the negotiation table is to provide enough information about your website's financial performance, revenue share, and traffic. Whatever your USP is, you must prove it to potential buyers to boost your chances of striking a profitable deal. Once you agree on the terms and conditions of the sale, you should create a sales document with a sales letter and every piece of information the buyer needs to know about your casino affiliate site.
Step 5: Transferring Ownership and Assets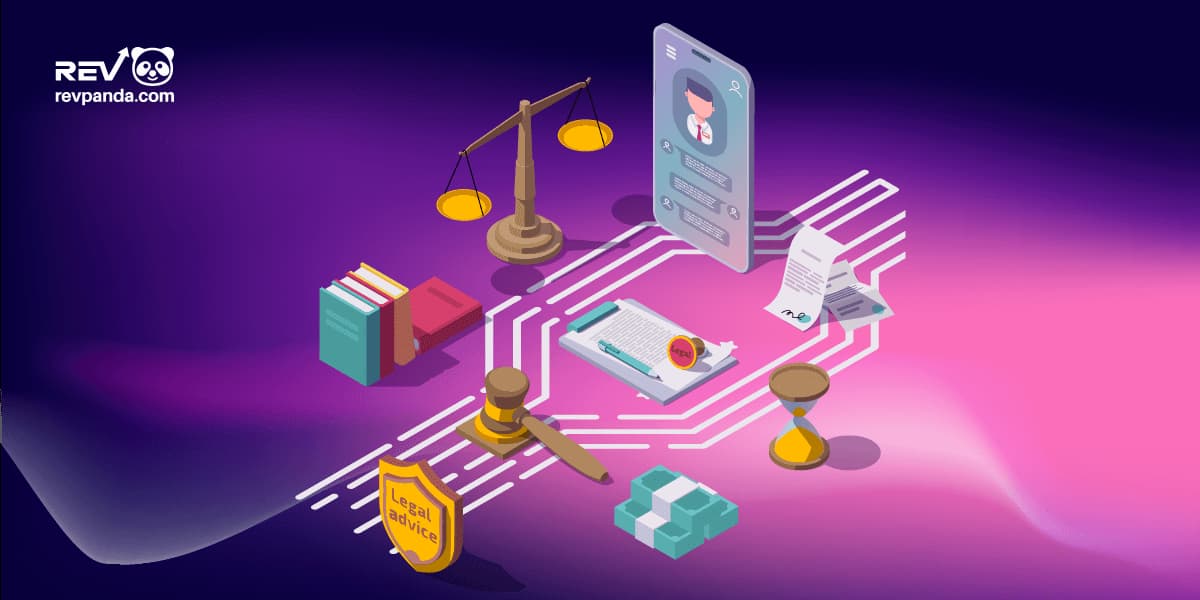 Assuming that you have found a buyer with a reasonable price, the next step is to transfer ownership and assets. This simply means transferring your affiliate casino website to the buyer. The process needs to be as seamless as possible, carefully following every important step. It may take a few weeks, depending on the legal steps that need to be taken in the process.
The transition entails surrendering all the assets the buyer needs to run the casino affiliate website after purchasing them. This includes everything that comes with the website and the tools you have been using to run it. Read on to learn more about the transfer process.
Smooth Transition of Your Casino Affiliate Website
The transfer process will be much easier if you and the new owner are familiar with online casino affiliates. Whether both parties have some experience or not, you must work together with the buyer to ensure a smooth transition. You want to transfer your site in the quickest way possible and in an effective manner without causing unnecessary delays.
The good news is that most website platforms are easy to transfer. Moreover, the top marketplaces can help you sell any website and provide the expertise you need to complete a transfer. Another recommended option is to employ a reputable expert to help you transfer your website to the new casino affiliate site owner.
Transferring Domain, Content, and Affiliate Partnerships
Once you create a roadmap for the transfer process, the next step is to transfer all important assets. These include the domain, relevant content, and affiliate partnerships. The new affiliate site owner needs to know who hosts the website. They are also purchasing a complete casino affiliate site with quality content for marketing online casinos and casino games. Therefore, you need to transfer the tools you have been using to create and market platforms on your site.
The process of transferring your casino affiliate site also includes transferring any tracking link provided by the casino affiliate program. It's possible for the new site owner to use your affiliate account, but it depends on the program's terms and conditions. If the rules don't allow it, the buyer can easily create a new affiliate account for the newly acquired website.
Step 6: Legal Considerations and Due Diligence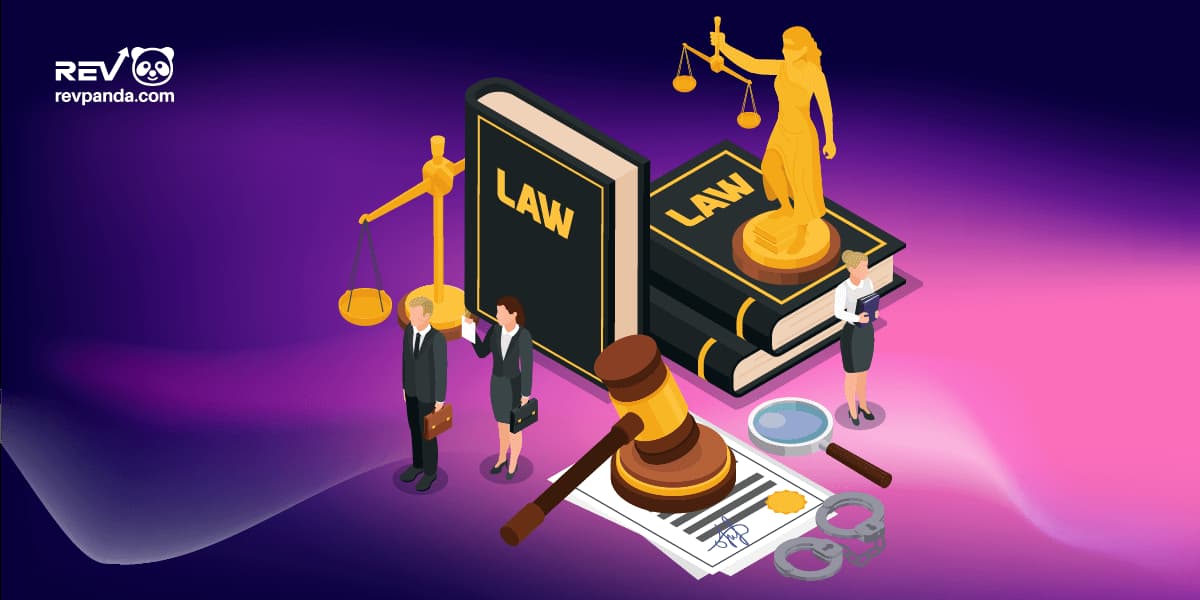 All services related to online gambling sites are governed by local and international laws. The same applies to the affiliate marketing and advertising industries. From online casino affiliate programs to affiliate networks, there are legal frameworks to follow. You want to be compliant throughout the process of selling your casino affiliate website to avoid legal issues.
Another vital step is to conduct due diligence. This means performing thorough checks to make sure everything is going according to your plans. All these steps are meant to ensure that both the seller and buyer engage in legal activities while protecting each other's interests.
Legal Requirements for Selling a Casino Affiliate Website
As an online casino affiliate website seller, you must always follow the law to protect yourself from potential penalties. There are jurisdictions where gambling is illegal, so you don't want to market your site in such regions. Likewise, your website should not be marketing gambling activities to underage gamblers. When it comes to payments, all payouts must adhere to the country's regulations.
Seeking the assistance of a legal expert is a wise course of action to steer clear of legal complications. They will help you create a sales agreement and explain every step of the process. Even the sale documents must be compliant with existing laws. None of you should sign a document without a clear understanding of the legal implications.
Conducting Due Diligence and Protecting Your Interests
Due diligence is a crucial part of any business activity that involves buying and selling a product or service. This process may take up to 14 days, allowing a casino affiliate website buyer to double-check everything you have provided. The objective of conducting due diligence is to make sure that the buyer is satisfied with the website and everything you presented during the negotiation process.
The buyer pays attention to a wide range of key areas to avoid any form of exploitation. These include financial performance, website traffic, technical features, legal aspects, ownership, and operational areas. If they are comfortable with everything, they will now be willing to buy your casino affiliate website at the agreed price.
Step 7: Post-Sale Considerations and Support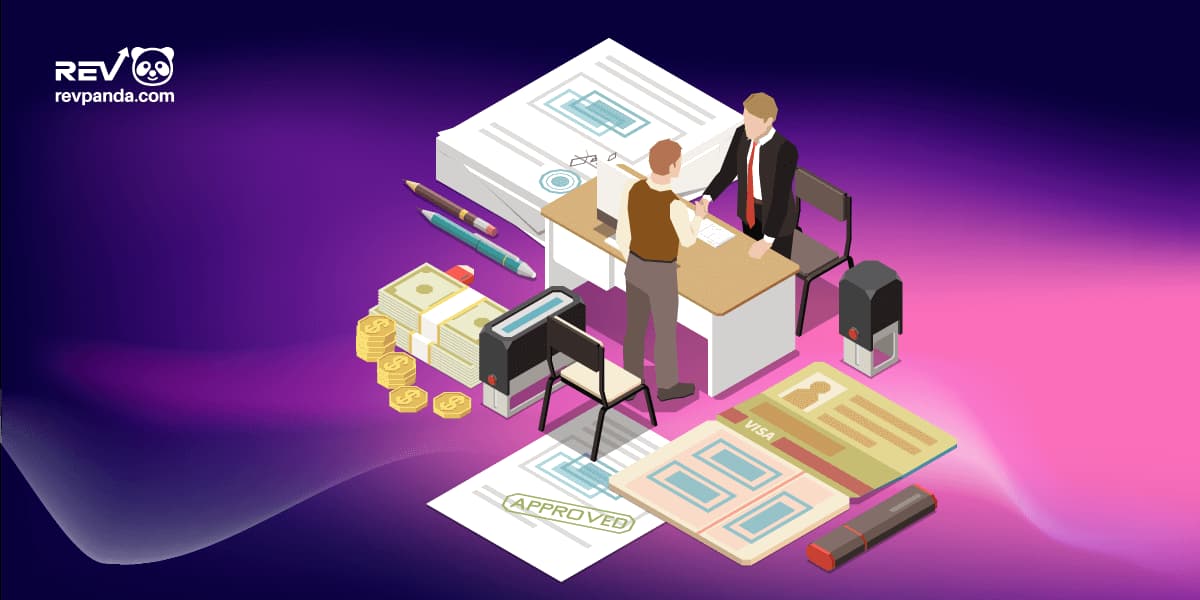 There's more work to do after negotiating a deal and selling your casino affiliate website. You still need to be professional in the way you assist the buyer after the sale, as they may require your guidance or support in various ways.
New opportunities are always there for affiliates, so this should not be the end of the road for you. You may even consider working with the buyer or trying something new. Let's talk more about these post-sale considerations in the following sections.
Providing Support and Assistance to the New Owner
Running a newly purchased casino affiliate website may not be easy. This is especially true if the buyer is new to affiliate marketing. Also, the buyer may need help taking care of the website's daily operations until they learn how to do everything on their own.
For these reasons, it's important to remain accessible to provide guidance whenever they require it. Your advice could be instrumental in helping them elevate their affiliate website to the next level. Sharing your expertise and demonstrating how you achieved success can result in a highly satisfied buyer.
Exploring Opportunities for Future Ventures
The affiliate marketing industry is packed with numerous opportunities for affiliates. If you still want to work as an affiliate marketer, you can find another niche and focus on it. Venturing into any industry is possible as long as you are determined to make extra income online.
Alternatively, you can take full advantage of your expertise by starting your own online gambling brand. For example, you might decide to start an online casino and work with affiliates to market your business. Finally, the door is always open if you plan to come back to casino affiliate marketing.
Conclusion – Unlocking the Potential of Selling Your Casino Affiliate Website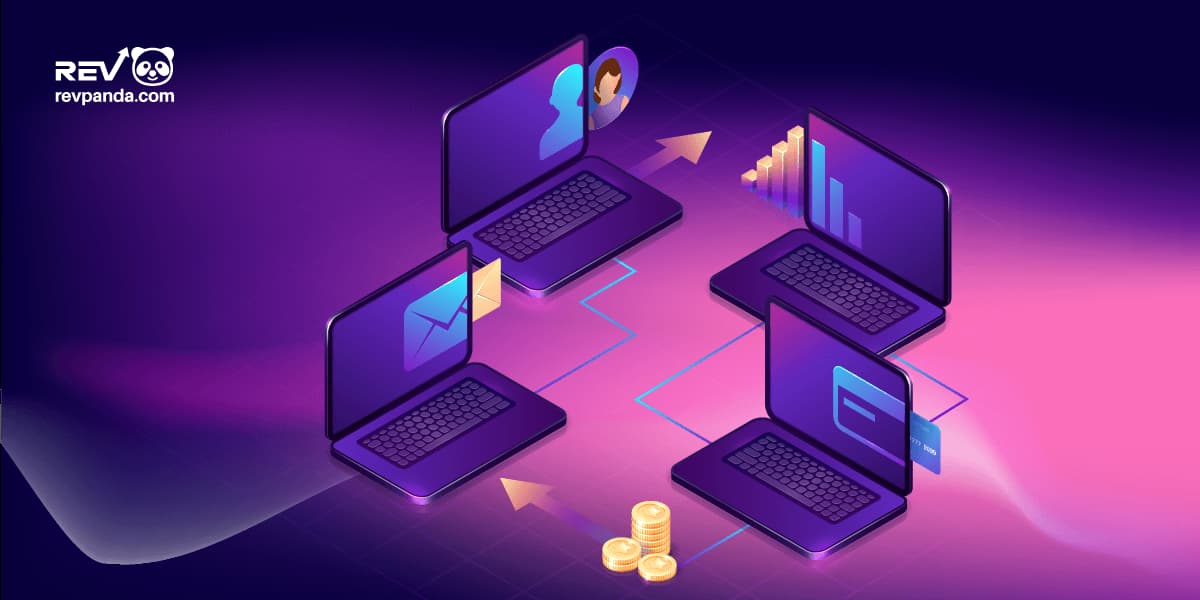 The simple steps highlighted here will help you successfully sell a casino affiliate website. Once you assess your website and make the necessary enhancements, finding a potential buyer will be easier than you probably think. You can use the recommended online casino affiliate marketing strategies or leverage social media to locate new customers with ease. Negotiation is the next step after locating people or companies that wish to purchase your casino affiliate site. This is where you agree on the terms of the sale to come up with a fair deal. If you are happy with the deal, all that's left is to sign the documents and transfer ownership.
There are many opportunities to make good money through website sales and affiliate marketing. Online casinos and gambling platforms often seek professionals who can elevate their search engine rankings through effective marketing strategies. One uncomplicated route for affiliates is to take advantage of the services offered by an award-winning marketing agency like Revpanda. Start your path to thriving in affiliate marketing today!
FAQ
The first step is to prepare your affiliate casino site for sale, which is followed by finding potential buyers for your website. You'll then need to negotiate the sale, transfer ownership, and sign documents while abiding by the existing laws.
Evaluating the value of the casino affiliate site you are selling is the first step. This includes assessing traffic, conversion rates, website design features, and content quality to make the necessary improvements so the website can appeal to potential customers.
Several factors can influence your chances of fetching a good sales price when selling an online casino affiliate website. These include financial performance, traffic generation, revenue share, affiliate programs, SEO factors, backlinks, compliance with laws, content quality, and valuation range.
The cheapest marketing strategy is to share your intention to sell your casino affiliate website on social media sites like Facebook, X, and Instagram. Another effective option is to take advantage of casino affiliate networks, online conferences, events, and forums.